As long time friends and supporters of the Alzheimer Society, Neil Carlson and Sean Lawton wanted to do something special for us this Holiday Season.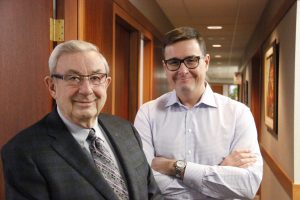 We are pleased to announce that they will be donating $10,000 to match your gifts, meaning if you donate between now and Dec. 31, your gift will double!
Click here to make a gift today and light the way in someone's life who is impacted by dementia.