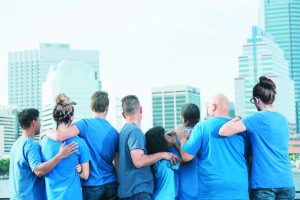 Alzheimer Societies across Canada are asking people to wear blue to show their support for Dementia Friendly Communities. These are places where people living with dementia can contribute  to community life with confidence because they are understood, respected and supported.
We'll be wearing blue to show our support! Will you?
Click here for more information on World Alzheimer's Day and how you can participate!