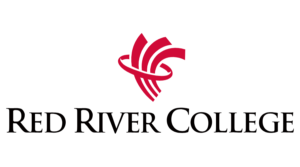 In partnership with the Manitoba government, Red River College is offering a week-long condensed, high-intensity training program that will train students to work as uncertified health-care aides (UHCAs) to support resident care in personal care homes during the pandemic.
These workers will support all members of the resident care team, assisting with resident care and support under the general supervision of a manager or nursing supervisor. Duties may include resident observation, companionship, redirection, stocking of supplies and more.
The course will include a combination of virtual and in-class education and consists of five days of theory offered virtually and two days of in-person skills education. Starting Nov. 30, it will be offered to students in Winnipeg, Selkirk, Steinbach, Winkler and Portage la Prairie, with opportunities to offer the course in additional communities in rural and northern Manitoba being explored.
Experience in direct care is not a pre-requisite, and the course is being offered tuition-free with a commitment to provide service in a personal care home for a period of three months following completion. Interested individuals must apply to the COVID-19 casual pool and select the location where they prefer to complete the training. The first intake of students was Monday, Nov. 23, but more will follow on a weekly basis.
For more information please visit links below:
Media release: https://news.gov.mb.ca/news/index.html?item=49866&posted=2020-11-19
Program description: https://www.rrc.ca/part-time/programs/health-education/health-care-support-worker/
Application links: https://sharedhealthmb.ca/covid19/providers/jobs/