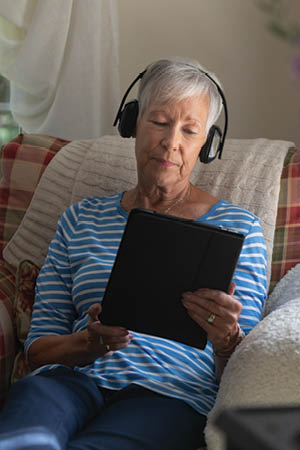 We are Here for You!
The Alzheimer Society of Manitoba is holding a variety of virtual education sessions during the fall months.
The Spring 2021 Family Education series sponsored by Edison Properties offers a range of topics that will help people with dementia and their caregivers plan ahead and become more confident on their dementia journey. Click here for upcoming sessions and to register online today.
Sponsored by:

Together Apart
Distance and COVID can make it difficult to spend time with the person you care about. Together Apart is a Virtual Visiting Guide to help connect those living with dementia to family, friends and volunteers. Click here for information on communication, instructions on how to use Zoom and technical tips for phone visits and virtual activities you can do together.
Our offices are open for one-on-one appointments. You can also reach a comforting ear by phone or get a quick response by email. Call us at 204-942-6622 (Winnipeg) or at 1-800-378-6699 (toll free).