If you have used a visitation shelter/pod at a Manitoba personal care home (PCH), you could be part of an exploratory study to assess your experiences.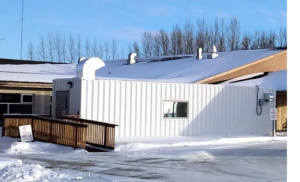 To participate in this survey, you must be 18 years or older and:
have visited a PCH resident in a visitation shelter/pod
reside in a PCH and used the visitation shelter/pod
be a PCH staff/volunteer who has been assigned to assist with the facilitation of visits.
The Centre on Aging is conducting this research project. Participants will complete a survey that will take about 10 to 20 minutes to complete.
To participate, use this link to complete the survey: https://www.surveymonkey.com/r/3PFRP7K
If you would like more information, please contact Nicole Dunn at nicole.dunn@uanitoba.ca
Click here to see the poster describing this study.