Don't miss the upcoming play, Mom's the Word: Nest 1/2 Empty, at the Prairie Theatre Exchange from February 28 to March 17. Using humour and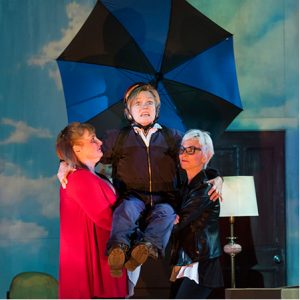 candor, five women tell stories about their life experiences. One of these women is Jill Daum, whose partner (John Mann of the Canadian folk rock band, Spirit of the West) has Alzheimer's disease. Jill reveals how her family walked the path towards acceptance.
Subject to availability, tickets are Buy One/Get One Half Price by using the code MOMS25 when buying online on PTE's website or by calling the PTE Box Office at 204-942-5483.
Watch for the March issue of the our eNewsletter for a full story about Jill's experiences.