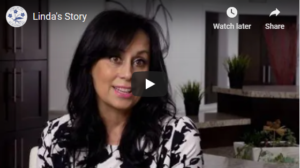 Meet Linda and her mother Evelyn, who lives with dementia. Watch the video to see how the love between a mother and daughter has carried them through their journey and how the Alzheimer Society has helped.
Learn more about this year's Holiday Gift Matching campaign on our website.
You are not alone. We are here to help. If you or someone you know is affected by dementia and need information and support, please call us at 204-943-6622 or 1-800-378-6699.