Discover. Explore. Get Involved. is an initiative that involves partnering with community organizations. Through these partnerships, people with dementia have opportunities to get out and participate in engaging and stimulating activities with their family members and friends. Organizations open their doors to provide programs offering social, creative, educational and active living components.
One of the goals is to encourage organizations to provide accessible and supportive environments for people with dementia and their care partners. These are places in which everyone is included and respected.
Click on the following links to reveal current opportunities in which participants can discover, explore and get involved!
Now and Then: A Journey in Time
ART TO INSPIRE
Stay tuned for upcoming February dates!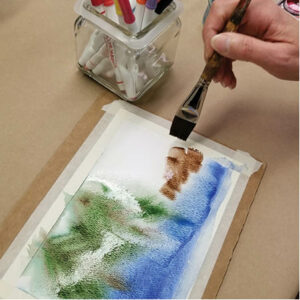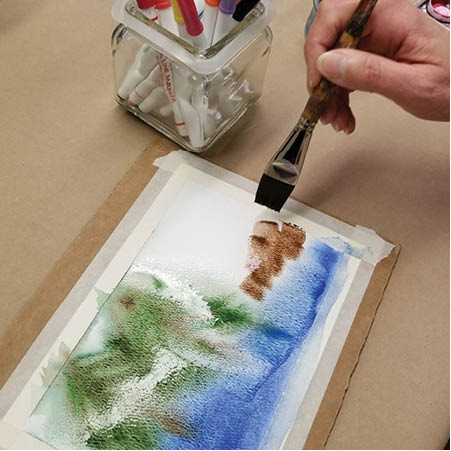 Art to Inspire is a program designed to creatively engage people living with dementia, and their care partners, with visual art. Led by specially trained art educators and artists, Art to Inspire offers six afternoon sessions in the Gallery where participants can enjoy conversations, works of art, and artmaking in a supportive setting. Each session will explore a different theme and engage participants in different ways that celebrate present-moment awareness and meaningful creative expression.
Developed in partnership with the Winnipeg Art Gallery and the Alzheimer Society of Manitoba.
TALES ALONG THE TRAIL
New Winter Program!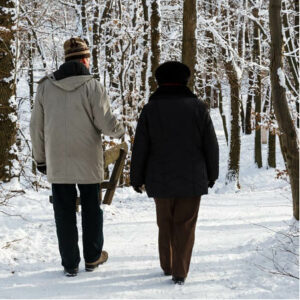 Following a successful pilot program in the fall, FortWhyte Alive is proud to offer a winter version of Tales Along The Trail. The days are getting longer, winter birds chirp in the trees, animal tracks paint the landscape and Manitoba's beautiful winter skies are on display. During Tales Along the Trail, participants will encounter the natural world in a safe and exciting way. An experienced naturalist will guide the group along FortWhyte's gentle pathways. Each session wraps up with stories, tea or coffee, and a tasty treat around a toasty campfire.
Indoor warming space and alternate indoor programming will happen if the wind and temperature give us a very cold day.
Session 1: Tuesdays, 10 – 11:30 am
January 11 – February 15, 2022
Session 2: Wednesdays, 2 – 3:30 pm
January 12 – February 16, 2022
FortWhyte Alive, 1961 McCreary Road
Cost: $108 per pair
Registration opens via email (dforster@fortwhyte.org) or via phone (204.989.8355 extension 204) at 1pm on December 13th.
Developed in partnership with FortWhyte Alive and the Alzheimer Society of Manitoba. 
JOURNEYS THROUGH THE ZOO
No Winter 2022 Dates – Stay Tuned for Spring/Summer Dates!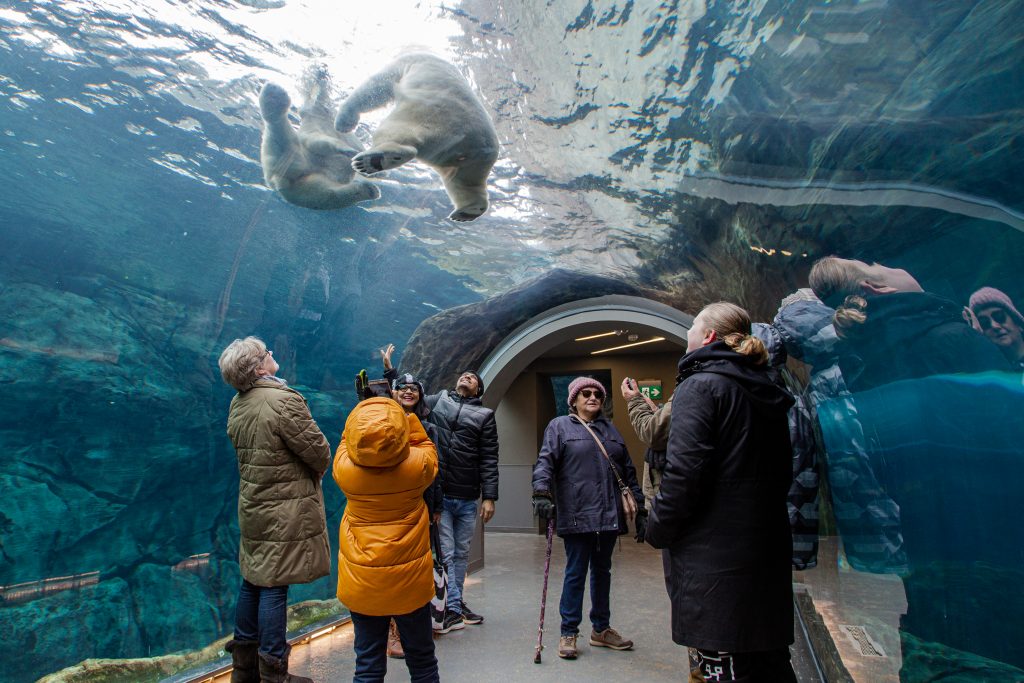 This engaging program lets participants explore Assiniboine Park Zoo's most famed exhibit: Journey to Churchill. Led by an educator coordinator, the group will explore arctic animals and earth friendly themes while building community through reminiscing, sensory activities and take-home projects.
Developed in partnership with the Assiniboine Park Zoo and the Alzheimer Society of Manitoba. 
NOW AND THEN: A JOURNEY IN TIME
No Winter 2022 Dates – See you in the Spring!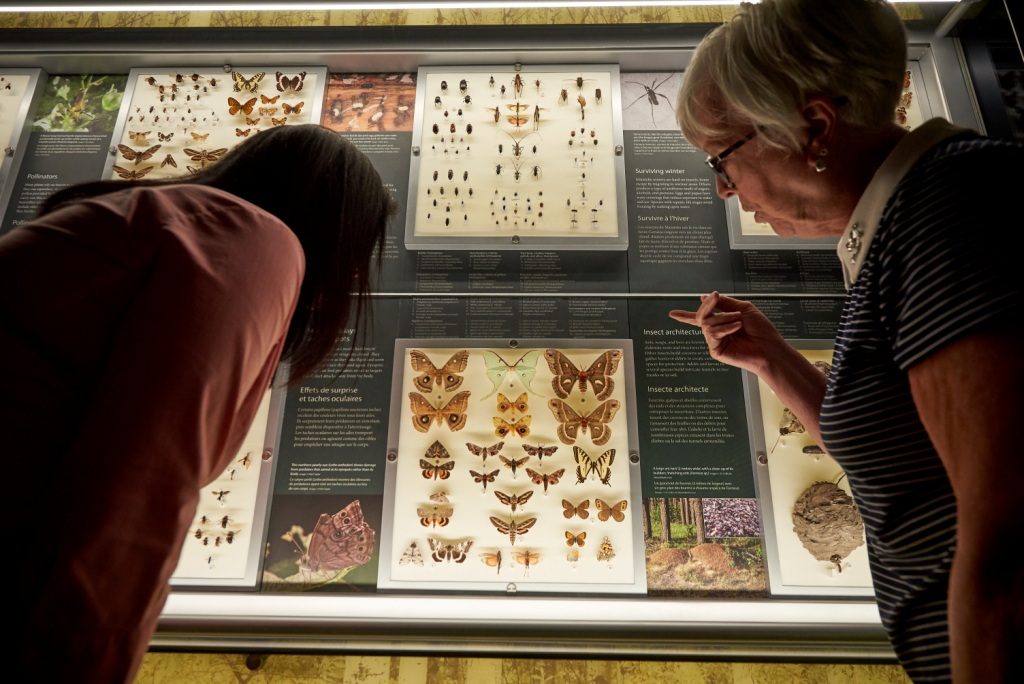 This lively program encourages exploration of the Manitoba Museum's many collections.
Led by a museum learning facilitator, participants explore old memories and create new ones through object handling, multisensory activities and stimulating discussions.
Each session highlights one of the Museum's distinct galleries, from the animals of the Arctic to the far reaches of ancient Egypt, and many more.
Participants are welcome to explore the Museum Galleries before or after the program.
Developed in partnership with the Manitoba Museum and the Alzheimer Society of Manitoba. 
MINDS IN MOTION®
New Winter Program!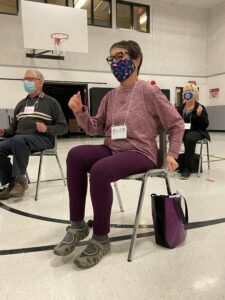 Our popular Minds in Motion® program connects people living with early to moderate signs of dementia and their care partners through fitness, fun and friendship. Participants take part in a gentle chair fitness class followed by socially engaging activity and conversation.
We anticipate lots of laughs and social interaction in our fall Minds in Motion sessions, which will start after Thanksgiving weekend. We are excited to offer these sessions both in-person (if COVID regulations permit) and online.
Dates and times for the Winter 2022 Minds in Motion sessions are now  available! Visit alzheimer.mb.ca/mindsinmotion to view and register now.
For more information, contact mindsinmotion@alzheimer.mb.ca