Discover. Explore. Get Involved. is an initiative that involves partnering with community organizations. Through these partnerships, people with dementia have opportunities to get out and participate in engaging and stimulating activities with their family members and friends. Organizations open their doors to provide programs offering social, creative, educational and active living components.
One of the goals is to encourage organizations to provide accessible and supportive environments for people with dementia and their care partners. These are places in which everyone is included and respected.
Click on the following links to reveal current opportunities in which participants can discover, explore and get involved!
Now and Then: A Journey in Time
ART TO INSPIRE
Stay tuned for spring dates!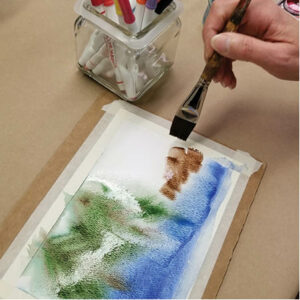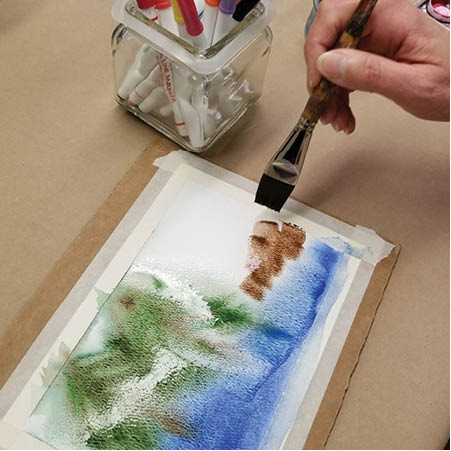 Art to Inspire is a program designed to creatively engage people living with dementia, and their care partners, with visual art. Led by specially trained art educators and artists, Art to Inspire offers six afternoon sessions in the Gallery where participants can enjoy conversations, works of art, and artmaking in a supportive setting. Each session will explore a different theme and engage participants in different ways that celebrate present-moment awareness and meaningful creative expression.
Developed in partnership with the Winnipeg Art Gallery and the Alzheimer Society of Manitoba.
TALES ALONG THE TRAIL
Registration Open Now!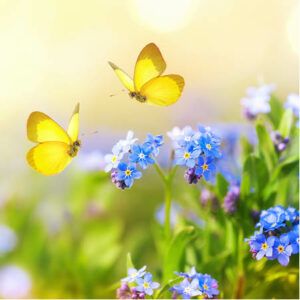 The natural world is at its most active right now! Watch goslings learn to swim, hear the chorus of songbirds in the forest full of new leaves, and smell the first warm breezes of the coming summer. During Tales Along the Trail, participants will encounter the natural world in a safe and exciting way. An experienced naturalist will guide the group along FortWhyte's gentle pathways. Each session wraps up with stories, tea and a tasty treat around a toasty campfire.
Spring Session 2 Dates
Tuesdays, 10 to 11:30 am
May 24, 31, June 7, 14 and 21, 2022
Wednesdays, 2 to 3:30 pm
May 25, June 1, 8, 15 and 22, 2022
FortWhyte Alive, 1961 McCreary Road
Cost: $90/couple/session
Registration open now at fortwhyte.org.
Developed in partnership with FortWhyte Alive and the Alzheimer Society of Manitoba. 
JOURNEYS THROUGH THE ZOO
Registration Opening Now!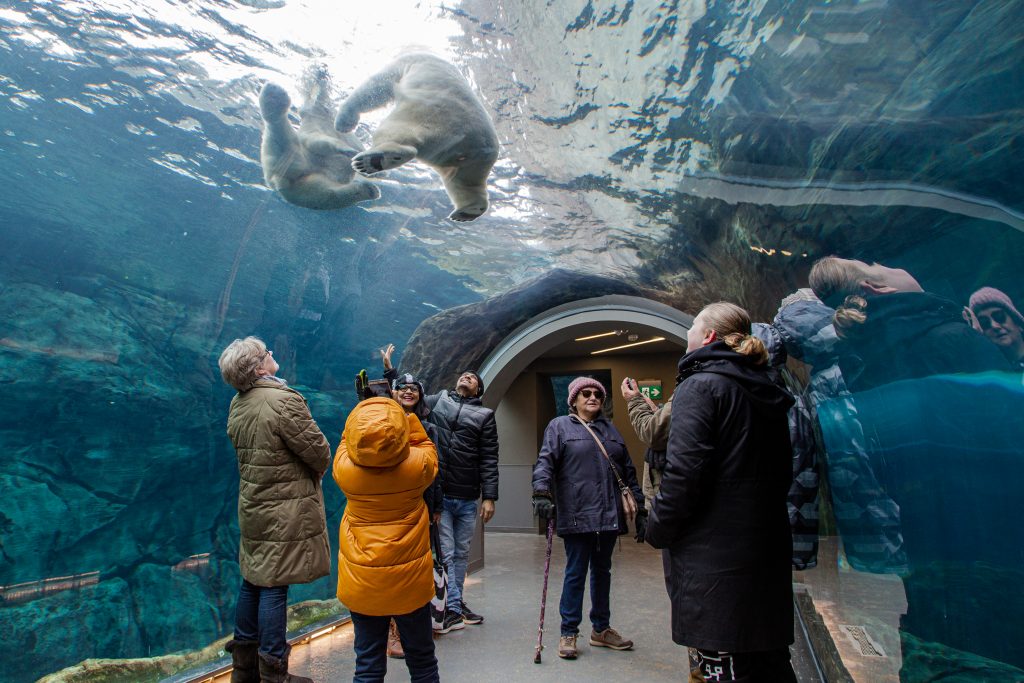 Journeys Through the Zoo is an engaging program designed for people living with early to moderate signs of dementia and their care partners to explore Assiniboine Park and Zoo's attractions.
This series is a comfortable blend of socialization and recreation with engaging sensory activities, reminiscing prompts, and guided tours and presentations in a supportive environment. Snacks and coffee/tea is included.
Themes in the Journey Through the Zoo series include:
– Aunt Sally's Farm
– Animals and Plants of the Rainforest
– Journey to Churchill
– English Garden
4 weekly sessions: Tuesdays, 10 am to 12 pm
April 26, May 3, 10 and 17, 2022
Assiniboine Park Zoo, 2595 Roblin Boulevard
Cost: $105 per pair (Zoo member receive 10% discount)
Please visit alzheimer.mb.ca/zooregistration to register!
Developed in partnership with the Assiniboine Park Zoo and the Alzheimer Society of Manitoba. 
NOW AND THEN: A JOURNEY IN TIME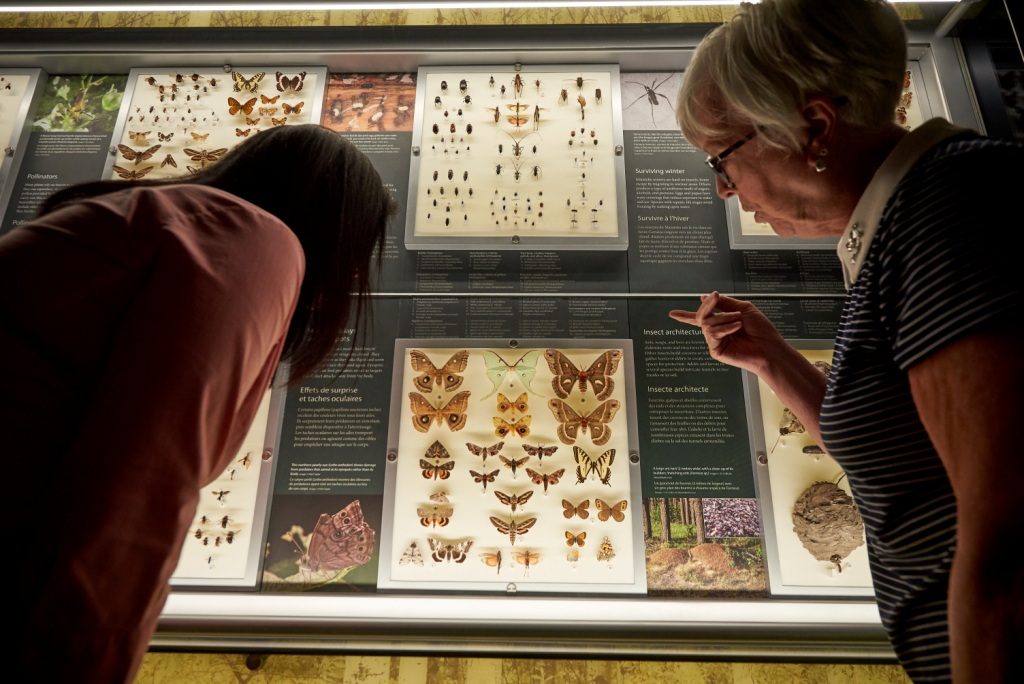 Six fully vaccinated participant pairs will have the opportunity to take part in Now and Then: A Journey in Time during four sessions in March. This lively program encourages exploration of the Manitoba Museum's many collections.
Led by a museum learning facilitator, participants explore old memories and create new ones through object handling, multisensory activities and stimulating discussions.
Each session highlights one of the Museum's distinct galleries, from the animals of the Arctic to the far reaches of ancient Egypt, and many more.
Participants are welcome to explore the Museum Galleries before or after the program.
Registration is now open for Spring. Please call or email Corinne Antoniuk for more information about upcoming sessions at 204-988-0671 / cantoniuk@manitobamuseum.ca
Developed in partnership with the Manitoba Museum and the Alzheimer Society of Manitoba. 
MINDS IN MOTION®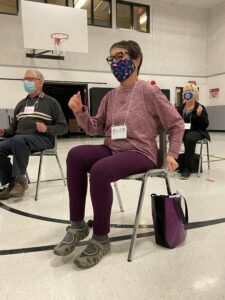 Our popular Minds in Motion® program connects people living with early to moderate signs of dementia and their care partners through fitness, fun and friendship. Participants take part in a gentle chair fitness class followed by socially engaging activity and conversation.
There are lots of laughs and social interaction during these sessions. We are excited to offer both in-person (when COVID regulations permit) and online options.
Dates, times and registration information are available for the Spring 2022 Minds in Motion sessions at alzheimer.mb.ca/mindsinmotion.
For more information, contact mindsinmotion@alzheimer.mb.ca