Forty years ago, a small group of care partners held a public meeting in Winnipeg to share information about dementia. They hoped 25 or 50 people would attend, but over 350 showed up! They took the names and phone numbers of those in attendance and decided to form an Alzheimer Society chapter in Manitoba – united by the idea that they could make a difference for Manitobans needing clarity and support while facing the challenges of dementia.
Since 1983, the Alzheimer Society of Manitoba has dedicated itself to being a reliable source of information, education and resources for people living with all types of dementia, their care partners and families. The organization has made significant strides alongside our community; however, dementia remains an incredibly difficult diagnosis. There is still more work to do to break the stigmas surrounding this disease and ensure inclusive support for all.
We are thankful to our incredible supporters who have helped us along the way in growing the Society to be recognized as the leading source of dementia care support in Manitoba.
The timeline below outlines some milestones we've reached over our 40-year history.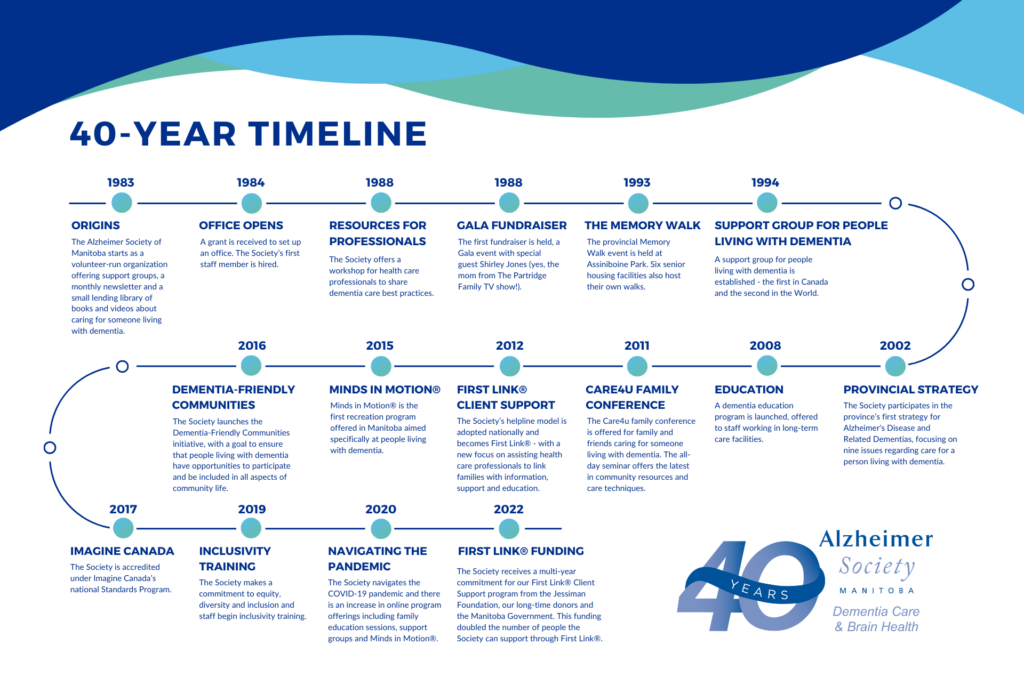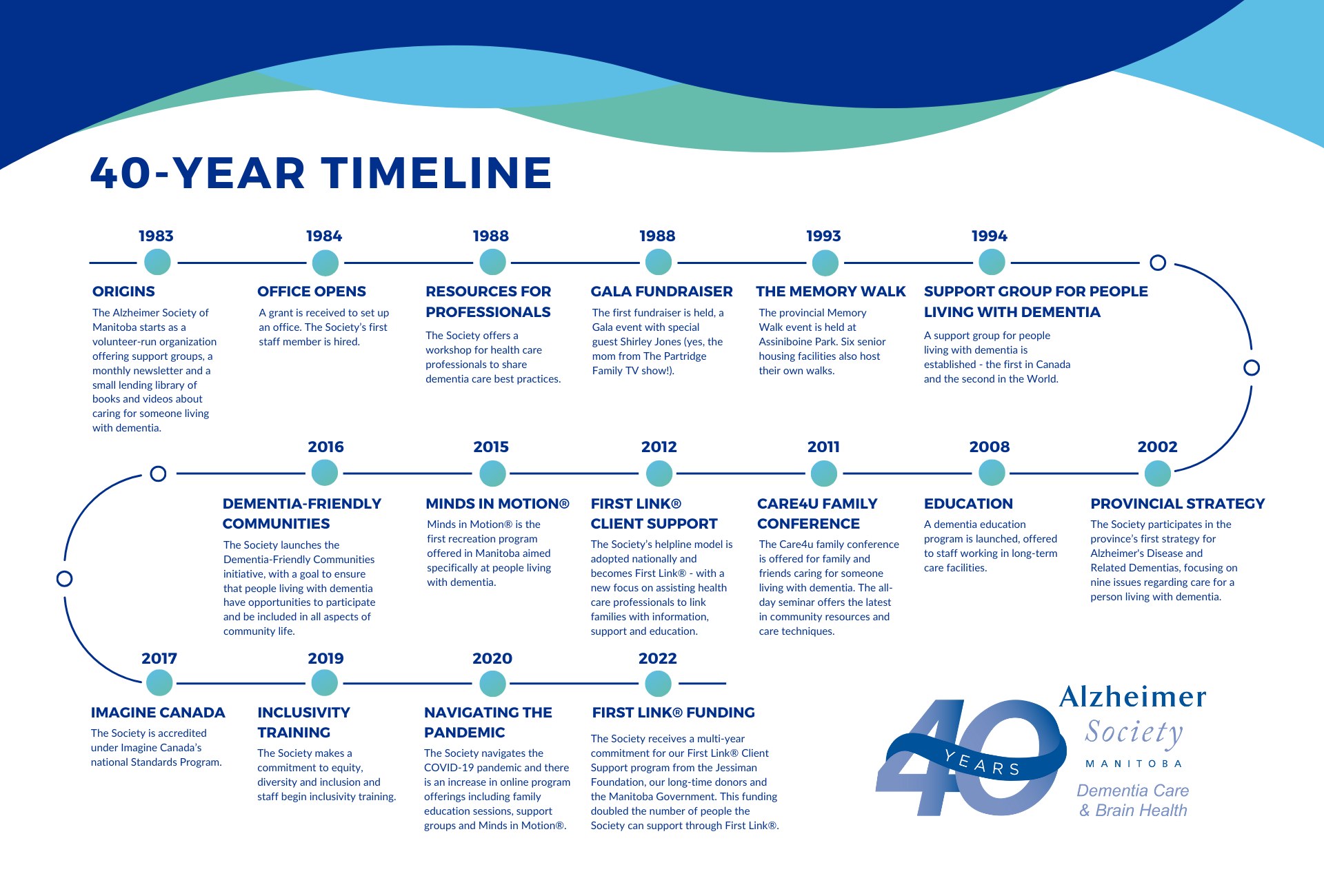 Follow Us on Social Media
Keep up with the latest events, programs, education opportunities and more by following us on social media.
X (formerly Twitter)