The human brain, sometimes called the "3-pound universe within," is one of your most vital organs. It plays a role in every action and every thought, and just like the rest of your body, it needs to be looked after. By making healthy lifestyle choices now, you may be able to reduce your risk of developing Alzheimer's disease and improve your brain's ability to sustain long-term health.
Download the Head's Up for Healthier Brains brochure
Learn more about brain health: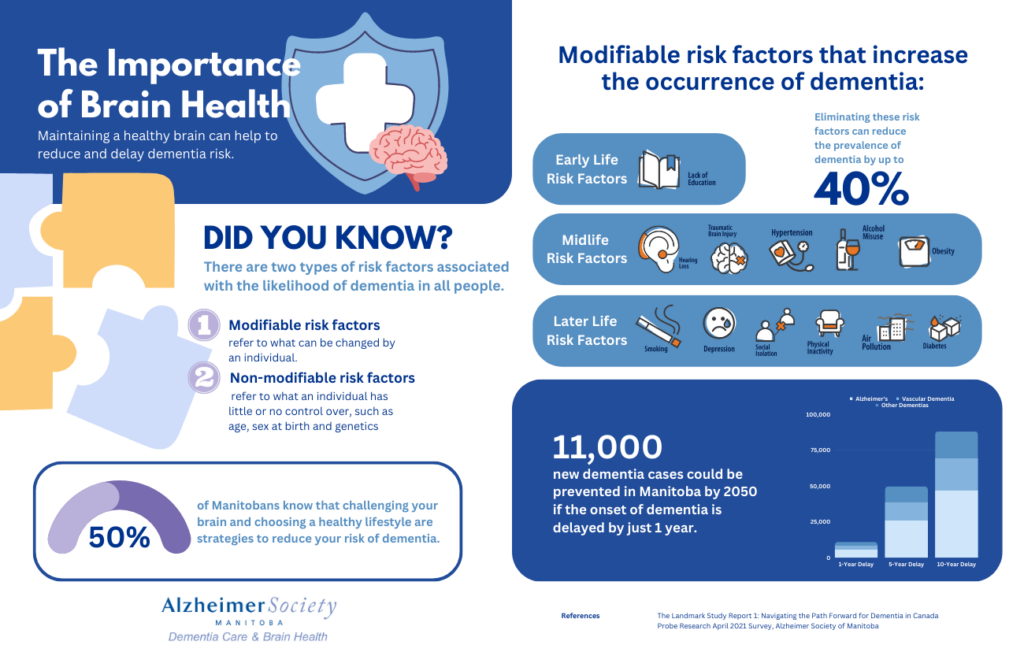 Download a print-friendly The Importance of Brain Health infographic
What can I do to keep my brain healthy?
What Can You Do To Keep Your Brain Healthy? from NEIL Programme on Vimeo.