Researchers often reach out to find people who are willing to provide their opinions or time as participants in surveys and studies. Their work is vital – they're looking for ways to prevent dementia and trying to find treatments to improve quality of life for people living with the disease. Finding a cure and eradicating the disease is the ultimate goal.
Below are current research studies looking for participants. Those interested in participating can click here for a list of questions to ask when you are considering participation in a clinical study.
TABLE OF CONTENTS
Alzheimer Society Research Portal – Canada Wide
Building a Plan with Older Manitobans – Province of Manitoba
Perspectives of Live-in Caregivers on Homecare Services
Visitation Shelter/Pods at Manitoba Personal Care Homes
The Risk Factors for Getting Lost or Going Missing

Alzheimer Society Research Portal – Canada Wide
The Alzheimer Society Research Portal connects researchers with Canadians looking to participate in research studies. On this website, find active studies that you can participate in to help advance research on dementia. Click here to visit the portal.
Building a Plan with Older Manitobans
The Province of Manitoba wants to hear from you! They're looking for perspectives and ideas in their engagement survey to create a plan that will support older Manitobans to live as independently as they wish for as long as it is safe to do so. Let them know how to best support older Manitobans today by taking this survey: https://engagemb.ca/building-a-plan-for-older-manitobans
Perspectives of Live-in Caregivers on Home Care Services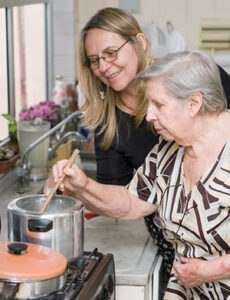 Are you a live-in caregiver for a family member or friend who receives services from Home Care? Would you like to share your experiences?
A researcher from the University of Manitoba is recruiting participants for a study that will investigate the unique perspectives of live-in caregivers regarding how home care services may affect their lives and the home in which they live. The information gained may inform policy work that benefits caregivers in Manitoba, and thus may help other families in the future.
Participation in this research is fully confidential and involves individual interviews and a brief tour of the person's home.
Those interested in participating are encouraged to contact the lead investigator:
Kaitlyn Kuryk
Department of Sociology and Criminology
University of Manitoba
Phone: 204-250-3706
obedzink@myumanitoba.ca
Click here for details about this research, including a sample of the consent form. Please contact the researcher for information on how to get involved.
Exploratory Study of Visitation Shelter/Pods at Manitoba Personal Care Homes
If you have used a visitation shelter/pod at a personal care home (PCH), you could be part of a study to assess your experiences.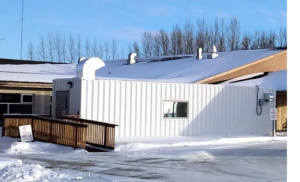 To participate in this survey, you must be 18 years or older and:
have visited a PCH resident in a visitation shelter/pod
reside in a PCH and used the visitation shelter/pod
be a PCH staff/volunteer who has been assigned to assist with the facilitation of visits.
The Centre on Aging is conducting this research project. Participants will complete a survey that will take about 10 to 20 minutes to complete.
To participate, use this link to complete the survey: https://www.surveymonkey.com/r/3PFRP7K
If you would like more information, please contact Nicole Dunn at nicole.dunn@umanitoba.ca
Click here to see the poster describing this study.
What are the Risk Factors for Getting Lost or Going Missing?
Investigators  from the Aging and Innovation Research Program at the University of Waterloo are recruiting participants for a study looking at the risk factors for getting lost and going missing in persons living with dementia.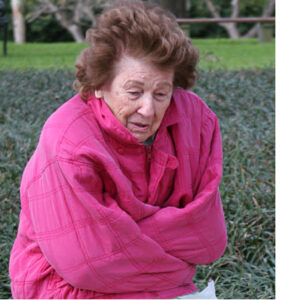 Eligible participants include:
persons living with dementia
family or care partners to a person living with dementia
professional health care providers who work with people with dementia
Participants will take part in an individual interview, including a card sorting activity. This one-hour session could be in-person (following public safety measures) or online, using a videoconference platform, such a Zoom.
Participation can take place any time between now and December 2022. If you are interested or would like further information, please contact Hector Perez at hperez@uwaterloo.ca or call 548-994-0001.
This study has been reviewed and received ethics clearance through the University of Waterloo's Research Ethics Committee.