Researchers often reach out to find people who are willing to provide their opinions or time as participants in surveys and studies. Their work is vital – they're looking for ways to prevent dementia and trying to find treatments to improve quality of life for people living with the disease. Finding a cure and eradicating the disease is the ultimate goal.
Below are current research studies looking for participants. Those interested in participating can click here for a list of questions to ask when you are considering participation in a clinical study.
TABLE OF CONTENTS
Perceptions of the Caregiving Role Among Young-Onset Dementia Adult Child Caregivers
The Province of Manitoba Wants Your Input!
Survey: Family/Friend Caregiving During Covid-19
Dementia Journey Survey: Will You Share Your Experience?

Perceptions of the Caregiving Role Among Young-Onset Dementia Adult Child Caregivers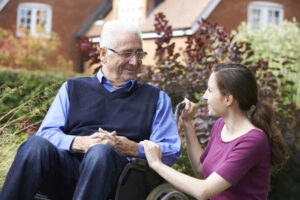 The purpose of this study is to describe the perceptions of the caregiving role from the perspective of adult child young-onset dementia caregivers. By gaining a better understanding of the experiences of caregiving among adult children of persons with young onset dementia, we hope this knowledge can inform the future development of age-appropriate assists/supports intended for this population.
Individuals who are interested in taking part will be asked to complete an interview to learn more about their perceptions of caring for a parent with young-onset dementia. Interviews will be approximately 45-60 minutes long and will be conducted either over the phone or online (e.g., Zoom). The information gathered will be shared with the research community through seminars, conferences, presentations, and journal articles.
Who Can Participate?
Adult children who are caregivers for their parent with young-onset dementia. The adult children do not need to be the primary caregiver for their parent, as long as they have had a caregiving experience within the past 2 years, they can participate in this study. Specifically, we are looking for individuals who are:
Over the age of 18
Able to speak and understand English
Able to provide informed consent
Recruitment End Date: August 31, 2021
Contact Information
Name: Camryn Berry
Title/Position: Student Investigator
Affiliated Institution: University of Waterloo
Email: c3berry@uwaterloo.ca
Phone: (519) 503-2245

The Province of Manitoba Wants Your Input!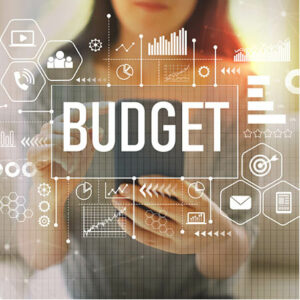 Get ready to give the Province of Manitoba your input on priorities for the 2021 provincial budget!
Please click here to send a letter or participate in a survey to share your opinions on important issues, including funding for long-term care and home care. Your input has the potential to influence government priorities, and we encourage you to take a few minutes to complete the survey.
Please note that you'll need to register to take the survey.
You can also register to listen to a telephone town hall or to join a virtual meeting with the Minister of Finance.
Register Now – The Sooner the Better!
Registration and sessions take place this week, so register as soon as possible!

Family/Friend Caregiving During Covid-19:
Call for Survey Participants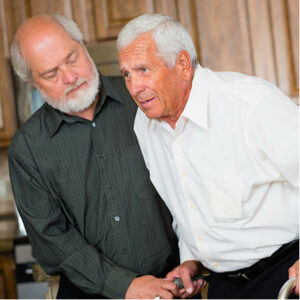 Researchers at the University of Manitoba are conducting a brief online survey of family/friend caregiving in Manitoba during the COVID pandemic.
Led by professors Laura Funk (Sociology) and Jamie Penner (Nursing), the survey asks about the impact of COVID-19, including pandemic-related changes in health and social care systems, on family and friend caregivers.
This survey is designed for any Manitoban who takes on an unpaid caring role providing emotional, physical or practical support in response to a family member's, neighbour's or friend's: chronic condition; disability; drug or alcohol dependency; mental illness or cognitive impairment; terminal or serious physical illness; or age-related needs. This might be a new role that emerged during the pandemic, or it might be something the person has been doing for quite some time.
Those interested can click here view the survey, which will take approximately 15 to 20 minutes. Information regarding voluntary consent is available at the beginning of the survey.
Questions can be directed to Dr. Laura Funk at Laura.Funk@umanitoba.ca. For information about Dr. Funk, click here.

Dementia Journey Survey:
Will You Share Your Experiences?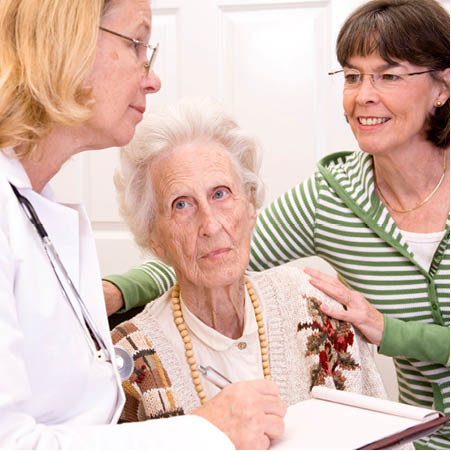 Family physicians are often the first point of contact for those experiencing dementia as they reach out to receive care.
To help family physicians better support their patients, the Alzheimer Society of Canada, in partnership with the College of Family Physicians of Canada, is asking for volunteers to participate in a 20-minute survey. The purpose of the survey is to help the researchers understand patients' experiences with the care they receive from family physicians or other health care providers.
Understanding these experiences is essential for the researchers as they work to design and develop new dementia care resources so family physicians can better support people and their caregivers through the dementia journey.
Take the Survey!
Two surveys are available on the Alzheimer Society of Canada website: one for people living with dementia, and one for caregivers of people with dementia. Click here to take one of the surveys.
Questions can be directed to one of the lead investigators either by email (research@alzheimer.ca) or by calling 1-416-669-5715.
Reaching Out for Insight into Care for LGBTI2S People with Dementia
Do you care for or identify as an LGBTQI2S person living with dementia?
If so, you may be interested in participating in a national study that seeks to better understand your unique experiences concerning how care provision and support in Canada can be improved.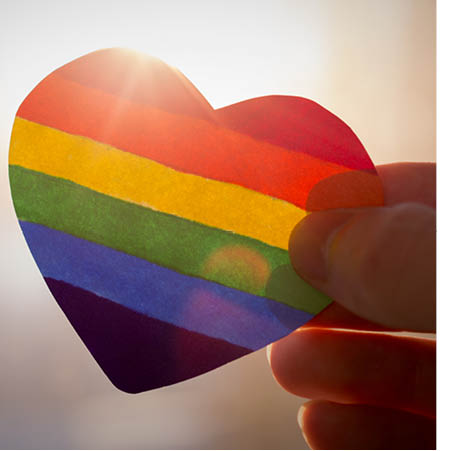 To learn about your experiences, the researchers are planning two confidential, virtual sessions with participants: a 30-minute introductory meeting and a two-hour focus group. (Focus group participants will receive a $50 Amazon e-gift card.)
The researchers are looking for focus group participants who:
Identify as lesbian, gay, bisexual, transgender, queer, intersex and/or Two-spirit.
Live with a diagnosis of dementia OR provide unpaid primary care for LGBTQI2S people living with dementia and are at least 18 years of age OR identify as LGBTQI2S and provide unpaid primary care for a person living with dementia and are at least 18 years of age.
The research team welcomes and encourages participation of people with various interconnecting social identities, such as Black, Indigenous, people of colour and people who live in rural areas.
More Information:
To learn more and to sign up for the study, check the project website: https://egale.ca/egale-in-action/dementia-study/
For specific information, check out the two recruitment Posters:
Caregivers
People with Dementia
To address questions about this study, please contact the research team at dementiastudy@egale.ca or one of the project leads:
Dr. Ashley Flanagan: akflanagan@ryerson.ca
Celeste Pang: cpang@egale.ca
Can Dietary Flaxseed Improve Memory?
You Could Help Researchers Find the Answer
Researchers at the St. Boniface Hospital Research Centre are calling for participants for an intriguing study: they want to find out if consumption of a flaxseed beverage will improve memory function in people with dementia.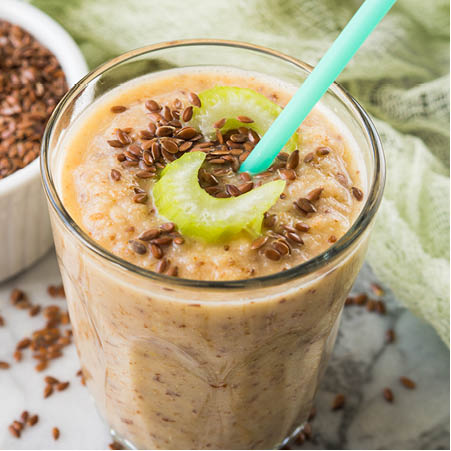 The team of five investigators is headed by Dr. Benedict C. Albensi, a leading researcher working in the area of chronic brain disorders, including Alzheimer's disease.
The flaxseed beverage study involves 60 men and women, age 60 to 84, with mild memory loss and cognitive impairment (amnestic MCI) whose overall general health is good. Thirty will be given the flaxseed beverage and 30 will be given a placebo beverage once a day for 26 weeks. The researchers will correlate PET scan results and blood biomarker data with memory tests administered to the study participants.
If consumption of the flaxseed beverage is shown to have a positive effect on memory function, consumers may be motivated to choose dietary flax products, which are convenient and affordable.
Dr. Albensi's study received Canada Agricultural Partnership (CAP) funding for this project, as did other researchers looking into the various possible health benefits of dietary flax products.
If you want to learn more, call 204-235-3941 or email flaxmemory@sbrc.ca
Click here for a poster with detailed participant information about this study.

Let Your Opinions on Personal Care Homes Be Known!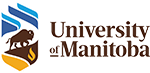 Manitobans are invited to participate in a study about perceptions of Personal Care Homes (Nursing Homes) within Manitoba. Participants are encouraged to share their opinions on the role they think Personal Care Homes should play and how they currently function.
Participation will involve completing an online survey lasting approximately 15-20 minutes.
This research is being conducted by a group of researchers led by Dr. Genevieve Thompson at the University of Manitoba
 If you are interested, you can access the survey at the following link:
https://umnursing.ca1.qualtrics.com/jfe/form/SV_7Vw31VPbWJVtRt3
Can Automated Cars Help People with Dementia Drive Longer?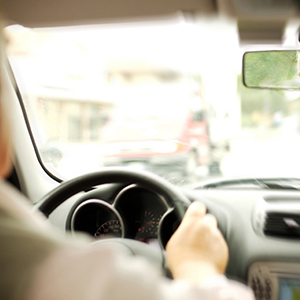 Researchers from the Toronto Rehabilitation Institute and the University of Toronto are currently conducting an interview-style study related to dementia and driving that is being conducted using video conferencing.
Specifically, they are looking for individuals living with dementia or their caregivers (current or pervious) who may be interested in talking about their opinions of Automated Vehicles.
This study will be conducted via a video call with two researchers from the Toronto Rehabilitation Institute and the University of Toronto, who are part of a team lead by Dr. Jennifer Campos. The interview will last approximately two hours and participants will be compensated for their time with a gift card (valued at $50 an hour).
During the interview participants will be asked questions about their perceptions on automated vehicles and no previous knowledge or experience with automated vehicles is required (they provide all the information necessary in the interview). Participation in this study is voluntary and participants can withdraw from the study at any point in time. There are no risks or harms to participating in this study. Click here to download the poster.
If you are interested in participating or you have any questions, you can contact Hodan at hodan.mohamud@uhn.ca or at (416) 597-3422 ext. 7887.
Improving Language Functioning in People with Frontotemporal Dementia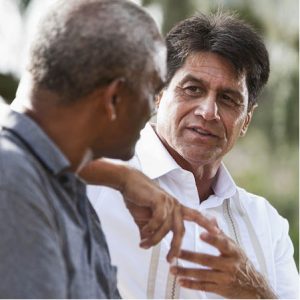 Researchers are recruiting participants for a pilot trial that will investigate the potential of repetitive transcranial magnetic stimulation (rTMS) in improving language functioning in people with language variant of frontotemporal dementia.
rTMS is a non-invasive procedure that does not involve medication. All participants will receive real rTMS; there will be no placebo treatment arm.
Participation in this study will involve language and memory testing, as well as daily visits to the clinic for six weeks of rTMS treatment, which will be provided to participants at no cost.
Interested individuals or their family members can call 204-237-2577 for detailed study information.
This study is approved by the ethics boards of University of Manitoba as well as St. Boniface Hospital.
Study Lead:
Mandana Modirrousta MD PhD FRCPC
Associate Professor
Director, Neuromodulation and Neuropsychiatry Unit
Department of Psychiatry
Department of Neurology
Pathology and Pathophysiology
Faculty Member, Division of Neurodegenerative Disorders
St-Boniface Hospital Albrechtsen Research Centre
M4029, McEwen Building
St. Boniface General Hospital
Living and Dying with Dementia:
Let's Talk About it!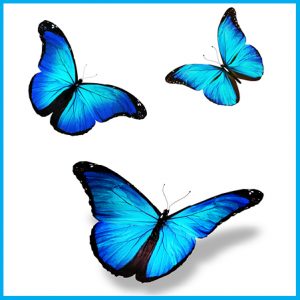 A new study targeting care partners of persons living with dementia will soon be launched throughout Canada.
The study focuses on Care Partners' Attitudes toward Extending Medical Assistance in Dying to Patients with Dementia. It will investigate the beliefs underlying care partners' attitudes on this issue, the value they attach to proposed safeguards and will assess the impact of caregiving and unmet support needs.
Would you like to be involved as a participant? If so, at your request, you will be sent either the survey questionnaire in print form to fill out or the the online link to its electronic version.
Your opinion on this delicate issue is crucial!
To receive your questionnaire, please contact:
ALINA RUTA, MA, Research Assistant
Research Centre on Aging
1036, South Belvedere St., Sherbrooke QC J1H 4C4
Toll-free number 1 877 838-2220, ext. 45651
Email: informal.caregivers@usherbrooke.ca
Click here to view the poster about this study.
Enroll Now in the Largest Clinical Trial on Alzheimer's Treatment!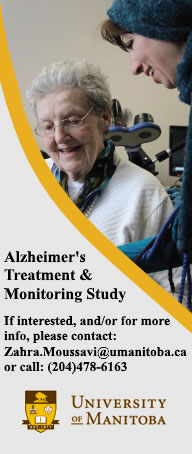 Do you have a beloved family member or know someone with probable Alzheimer's? If yes, you may wish to enroll him/her into this treatment clinical trial.
This study, approved by the University of Manitoba Biomedical Research Ethics Board, uses a novel technology called repetitive Transcranial Magnetic Stimulation (rTMS), a non-invasive procedure with minimal side-effects.
Click here to learn more about the study and its protocol.
Click here to view the poster.
If interested, please contact: Zahra.Moussavi@umanitoba.ca or call: 204-478-6163.
Dogs for People with Dementia
Does your family have a companion (pet) or service animal that is especially enjoyed by your family member with dementia?  Does the primary caregiver find that having a pet brings comfort and companionship?
If you answered "yes" to either of these questions,  a research group from Laval University would like to hear from you. They are exploring the benefits of companion animals (pets) and service animals to people with mild to moderate dementia and their caregivers. For more information about this study view the poster here.
Home Care Study Participants Needed
Researchers at the University of Manitoba are currently conducting a study about home care workers who work with clients in the Self and Family Managed Care program.
Click here to become involved in the study or for more information.
The Dementia Sibling Study: Brothers and Sisters Sharing Caregiving Responsibilities
Occupational Therapy students from the University of Toronto Masters program are conducting a study about the experiences of adult children who are caring for their parent with dementia.
The study explores how caregiving responsibilities are shared between adult daughters and sons. Researchers hope to gain a better understanding of the needs of family caregivers.
Participants will be asked to participate in a telephone interview that will take approximately 60- 90 minutes. During the interview a research student will ask the participant about their experiences with providing care and assistance throughout the disease progression. Each interview will be audio recorded using a digital recorder. All information will be kept confidential.  Identifiable information will be concealed and salient details about participants will be removed. All participants will be referred to using a pseudonym or number.
Click here to learn more about the study.

Online Research Survey for Family Caregivers – University of Manitoba

Are you an unpaid caregiver for a person living with dementia in the community and currently help with managing their medications?
If so, you are invited to participate in a research study titled, Medication Management by Informal Caregivers for Community-Dwelling Persons with Dementia. Participation will take about 10 minutes and your answers will be anonymous. The results of this survey will help researchers gain insight into some issues caregivers for persons living with dementia face in the community when they assist and manage medications for their care recipient.
Please complete the survey at: http://fluidsurveys.com/s/medsurvey/
Principal Investigator:
Dr. I fan Kuo, Assistant Professor, College of Pharmacy, Faculty of Health Sciences, University of Manitoba,
Ph. 204-318-2576; email:
I.Kuo@umanitoba.ca
Co-Investigators:
Dr. Christine Leong, Assistant Professor, College of Pharmacy, Faculty of Health Sciences, University of Manitoba
Dr. Christopher Louizos, Pharmacy Practice Instructor, College of Pharmacy, Faculty of Health Sciences, University of Manitoba
Your participation is very much appreciated.
Have You Lost Your Spouse to Dementia? This Study Strives to Find a Way to Help

Dealing with grief that comes from the loss of a spouse can be very difficult, especially for those who cared for a partner who died with dementia. Spousal caregivers clearly require support to facilitate their adjustment from being a dementia caregiver to living a positive life without their spouse. Unfortunately, few resources and interventions are available to help bereaved spousal caregivers of persons with dementia. In order to meet the unique needs of bereaved spousal caregivers, we are looking for volunteers in Manitoba to take part in a study. The study will test a self-administered writing tool for bereavement after caring for a spouse with dementia.
We are looking for individuals who:
are 60 years of age or older.
had a spouse die three months ago or longer.
had a spouse die with advanced dementia.
are able to read/write/understand English.
As a participant in this study, you would be asked to participate in three interviews, each of which will last approximately 60 minutes. You will also be asked to use and provide feedback about the bereavement tool.
In appreciation for your time, you will receive a gift card.
If you would like to participate in this research project or have questions, please do not hesitate to call Research Coordinator, Chloe Shindruk , at 204-474-9476 or email: umshindr@myumanitoba.ca
This research has been approved by the University of Manitoba Health Research Ethics Board.
Early Detection of Memory Impairment as the First Step for Effective Treatment
Help Us, Help Others!
Volunteers needed for Alzheimer's Early Signs Study
We are conducting an investigation for detecting the early symptoms of Alzheimer's condition. Therefore, we need volunteers both with and without any symptoms of dementia or Alzheimer's.
We hypothesize that Alzheimer's condition shows itself in spatial performance long before any serious sign of forgetfulness appears. Therefore, we have designed a fun virtual reality game to assess the spatial cognition through navigation in a virtual building. All you have to do is to play the game! During the game you will sit in a wheelchair, and you will wear a goggle (Oculus Rift 2), in which displays the virtual reality environment in an immersive manner (you will only see the virtual environment and can navigate on it with the wheelchair). You will be asked to move the wheelchair to reach a room inside the building. The wheelchair basically replaces the joystick for playing the game; this is done so that people do not feel motion sickness or headache that is common when older adults use joystick to play a game. The game is entertaining and stimulating.
This study has been approved by the Health Research Ethics Board of the University of Manitoba.
The location of the experiments is at the Fort Gary Campus, University of Manitoba; you will be informed of the exact location of the experiment once you volunteer as we normally run it in one of the three very large rooms, whichever is available at the time. We can run the experiments also in the evening; therefore, there are plenty of room for parking! The study (including a simple questionnaire and the game) takes at most 45 minutes.
To read more about VRP experiments, you may read:
http://bme.eng.umanitoba.ca/labs/bme/research/neurological/virtual-reality/
If interested to be a volunteer and/or help recruiting, and/or need more info, please contact:
Dr. Zahra Moussavi:
Phone: 204-474-7023
Email: Zahra.Moussavi@UManitoba.Ca
Examining Ideas for Innovative Technology for Caregivers

Are you a family caregiver for an older adult OR are you an older adult who is a caregiver? Would you like to participate in research that will help to identify technological solutions to assist with some of the challenges of caregiving?
Researchers from the University of British Columbia are looking for volunteers to participate in a study examining caregiver burden and caregiver technologies. Your interaction with researchers will be by phone. The study involves answering questions about your caregiving background and your perceptions of caregiver activities and technologies. The Principal Investigator is Dr. Ben Mortenson of the Department of Occupational Science & Occupational Therapy at the University of British Columbia.
For more information, contact Leena Chau at 604-714-4108 or at leena.chau@ubc.ca