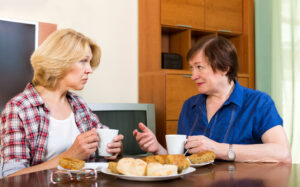 Join our upcoming in-person support group for people living with dementia!
Having a dementia diagnosis can be tough and isolating but with our support groups, you will be able to connect and learn from others with the disease in a safe environment. Together, you can share stories, tips and take part in discussions with one another and create long-lasting friendships well beyond the end of the session.
In-person Support Group for People with Dementia
Provincial Office (Winnipeg, 10-120 Donald Street)
Wednesday's, 10 – 11:30 am
For more information, please email sdueck@alzheimer.mb.ca.
Space is limited!