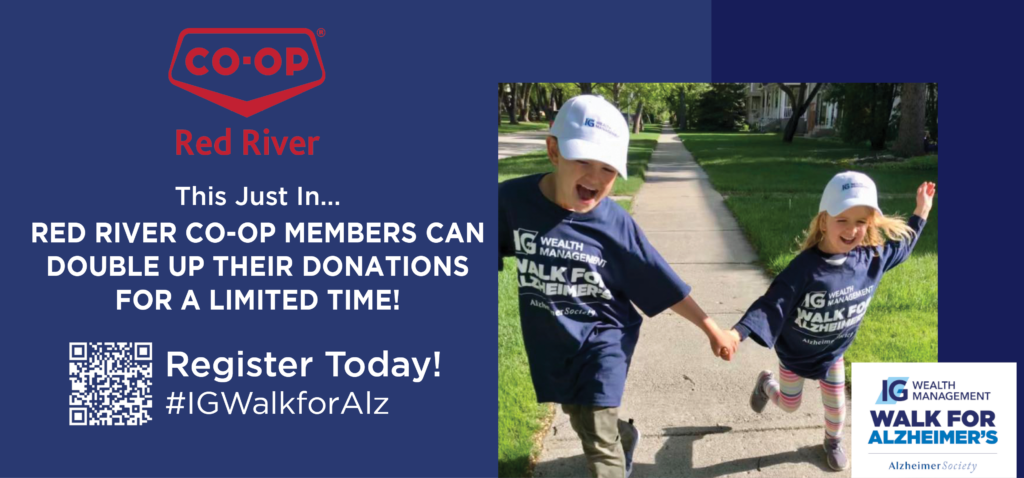 *Update! We've reached out maximum matching! Thank you so much to all the Red River Co-Op members who helped match donations this year.*
CALLING ALL RED RIVER CO-OP MEMBERS!
For a limited time, Red River Co-Op will match your online donation to the IG Wealth Management Walk for Alzheimer's up to $5,000!
Double the donation means double the support to those across Manitoba living with dementia and their families.
Click here to double your donation today!