Provide your input today for these two new surveys regarding issues affecting seniors in Manitoba!
Province of Manitoba Senior's Strategy

Share your perspectives on how the government can support you in your older years. Take the opportunity to identify programs and services you may need to live independently at home and to maintain a vibrant lifestyle.
Start your survey today!
https://engagemb.ca/building-a-plan-for-older-manitobans
*Please note: To engage with this government survey, you will need to create an online profile.
Winnipeg Regional Health Authority Community Survey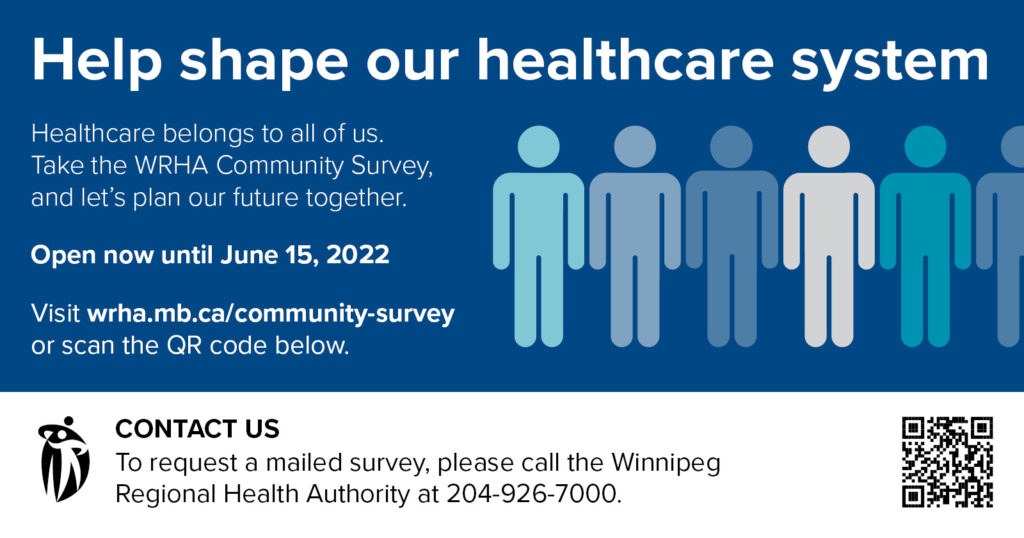 Share your thoughts on the health care system in Winnipeg. This 10-15 minute survey will help the WRHA understand your experiences with home care, senior housing, respite programs, care partner involvement and more!
Start the survey today! It's open until June 15th, 2022.
https://questionnaire.simplesurvey.com/f/s.aspx?s=D8DCB636-947F-44DF-B9BE-12DD7F3E5AE4&lang=EN