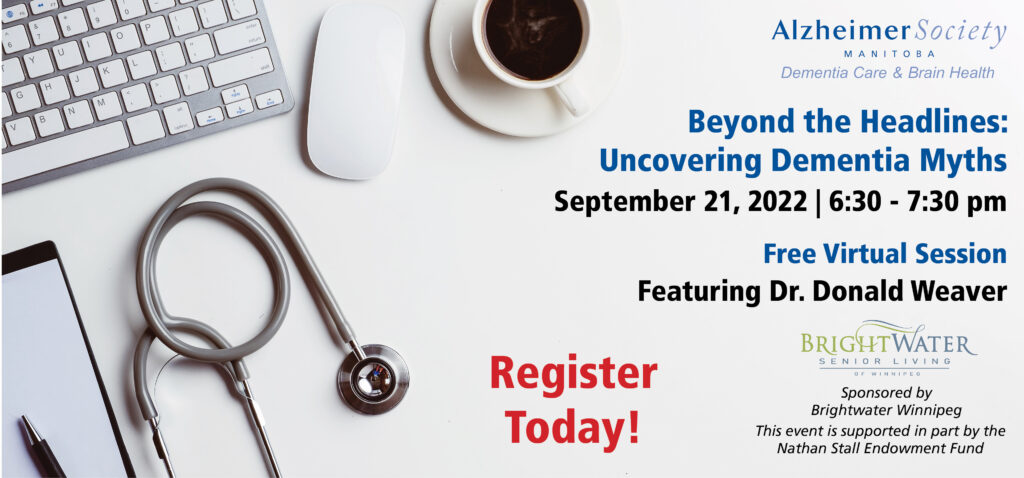 We're back this World Alzheimer's Day for, "Beyond the Headlines: Uncovering Dementia Myths", a research forum on Wednesday, September 21st from 6:30 – 7:45 pm, virtually via ZOOM.
From believing that aluminum in pots and pans can cause dementia to believing dementia is a normal part of aging, we've come a long way in our understanding of myths about dementia. Research has uncovered fascinating discoveries and disappointing conclusions.
Dr. Donald Weaver is back by popular demand to uncover topics such as post-COVID brain fog, cannabis as a treatment, Alzheimer's disease as an autoimmune disease, an update on Aducanumab and more!

Sponsored by Brightwater Senior Living of Winnipeg
This event is supported in part by the Nathan Stall Endowment Fund.
For more information, contact us at alzmb@alzheimer.mb.ca or call 204-943-6622.