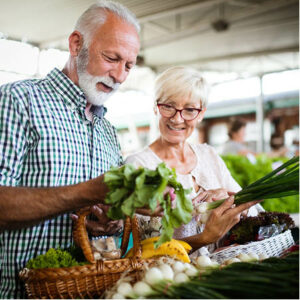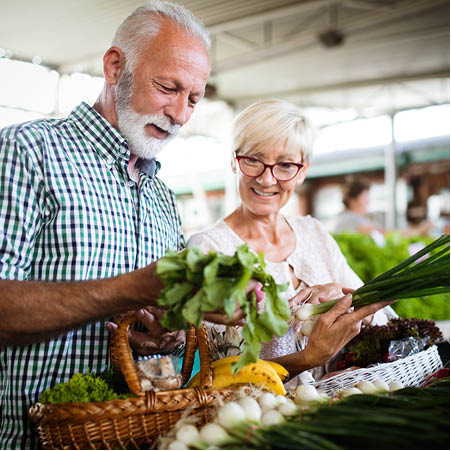 Did you know that those who have high blood sugar levels – even those associated with prediabetes – are at risk of developing dementia and cognitive decline? While we've long known that having diabetes is linked to dementia, we now know that some people may be at risk even before being diagnosed as diabetic.
To help maintain normal blood sugar levels – and in honour of Diabetes Awareness Month (November) – here are some tips to reduce the risk of diabetes or help manage this disease:
Eat a Healthy, Balanced Diet
Choose foods lower in fat and calories and higher in fiber. Focus on fruits, vegetables and whole grains. Strive for variety to prevent boredom.
Be More Physically Active
Aim for about 30 minutes of moderate aerobic activity on most days of the week, or at least 150 minutes of moderate aerobic activity a week.
Maintain a Healthy Weight
To keep your weight in a healthy range, focus on permanent changes to your eating and exercise habits. Motivate yourself by remembering the benefits of losing weight, such as a healthier heart, more energy and improved self-esteem.
Talk to Your Health Care Provider
Talk to your doctor and other health care providers about your current health status and lifestyle; work together to identify the optimal strategy to prevent diabetes or manage it, with the aim of enhancing your overall well-being.
When Medications Become an Option
If your doctor has prescribed medication, it is important to follow the treatment plan to receive optimum benefits and to continue a healthy diet/exercise regimen.
Read more on the study about dementia and prediabetes here – https://alzheimer.mb.ca/2021/02/22/march-2021-enewsletter/#research
If you have any questions, feel free to contact the Alzheimer Society at 204-943-6622/1-800-378-6699.