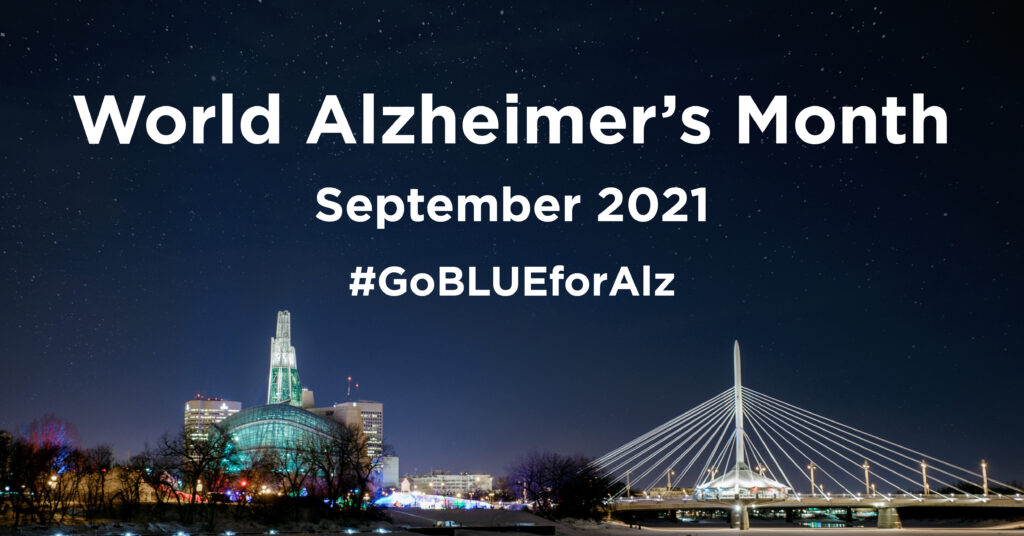 Let's make Manitoba blue this September for World Alzheimer's Month!
Worldwide, an astounding 50 million are diagnosed with dementia and over 23,000 of them live in Manitoba. Having a globally coordinated World Alzheimer's Month sends a strong message to governments and policy makers, alerting them to the fact that dementia is a serious health issue that will have overwhelming implications on services and health systems around the world as the population grows older.
We'll be wearing blue on World Alzheimer's Day, September 21st to show our support. Will you? Make sure to post your photos to social media, tag us and use the hashtag #goblueforalz.