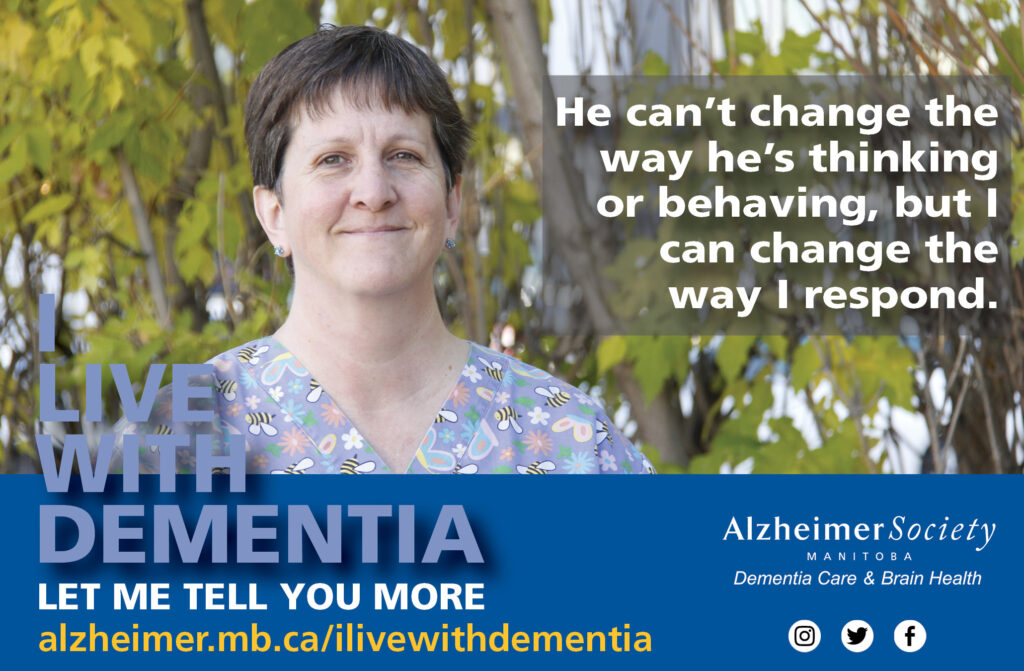 When my husband Randy was first diagnosed with dementia a couple of years ago, we talked about a bucket list, but he's always said that all he wants to do is spend more time with family and friends.
Most of his family lives in Vancouver, so we flew there for a week in September. I weighed the risks of Covid-19 against the fact that his disease is progressing. I wanted him to be able to see his family and friends while he still has his abilities.
Randy doesn't like to wear a mask, but I said we could only go to Vancouver if he wore one. I also told him, "I'm a nurse and a bit OCD. I'm going to have Lysol to wipe down everything. Is that okay?" He agreed to that, and since then it hasn't really been a problem.
Prior to going I got him to wear a mask every day so he got used to it. And on the plane, I knew he'd want to have his snacks while he watched a movie, so I got a face shield for him to wear when he was eating. The airline was okay with that.
In Vancouver, we stayed in a hotel instead of with family so Randy could maintain his routines: he eats exactly the same breakfast and lunch every day. And when we were visiting, we'd leave right away if he said he was tired. He liked having the hotel room as a place to decompress.
I think I'm well suited to be in the position of caregiver to Randy. I'm not just a nurse. My mother had Huntington's, and in Dad, I witnessed a devoted caregiver take care of his wife with love and respect.
Advice:
When discussing things with Randy in the past, my reaction would sometimes be, "I told you already," or "You agreed to that." Now, if he's upset about forgetting something, I say, "I'm sorry. That must be stressful and frustrating." You have to recognize how the person is feeling because he can't change the way he's thinking or behaving. But you can change the way you respond.
I say thank you for any help he can give me, from carrying in groceries to tightening the screws on a construction project. I give him opportunities to be successful.
I ask his opinion. Randy used to do all the driving, but now I'm the driver. I ask him what route to take and where to park. Then we go with his decision to give him a feeling of control.
Randy doesn't like hand sanitizer, so he'd squirt it on and then wipe it off on his pants. Now, I put the sanitizer on my hands, then put his hands between mine and rub it on. Then I sanitize my own hands.
I have two different masks for him, and I ask him which mask he wants to wear. That way, I get "buy in," and he'll be more likely to wear it because it's the one he picked.
Click here to return to the Alzheimer's Awareness Month page.