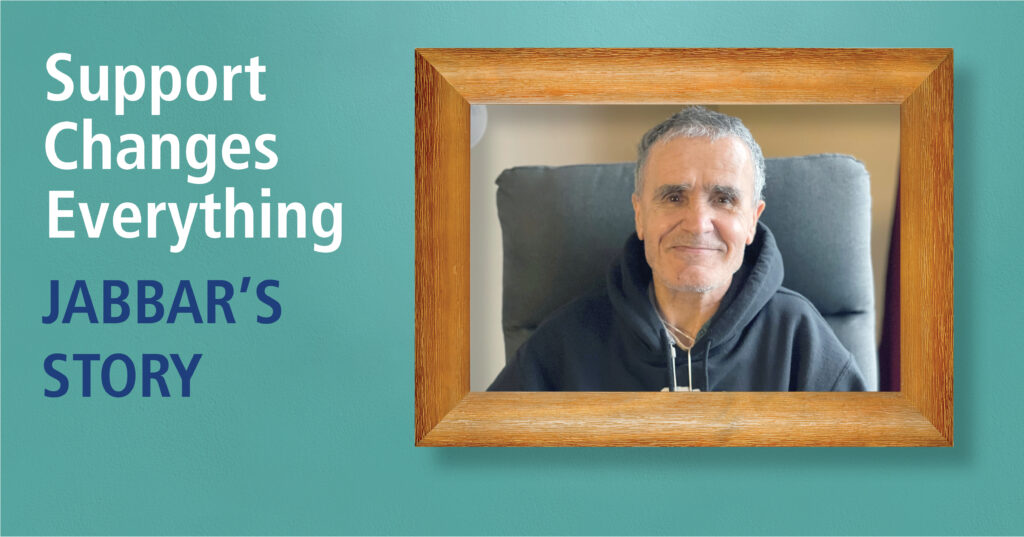 After getting a diagnosis, the doctor referred me to the Alzheimer Society through their First Link® program. I received a call from one of their staff members who had great information to help guide me through my next steps, she was so gentle and understanding.
I had many fears and emotions after hearing I had dementia. I was scared to tell people about it because I was nervous about what they might think. I want people to understand that I'm still Jabbar, this disease doesn't change who I am.
Community is so important for me. My family isn't here in Canada, which makes it tough and is sometimes isolating. My church community and the Alzheimer Society have become my family. I'm not alone because they support me.
I carry a card that says, "I have dementia. Your help and understanding is appreciated. Thank you." It helps when I'm lost and need directions. I always have the address of where I'm going, along with my home address. The bus drivers are always willing to help.
Remember that you are not alone. So many people have dementia around the whole world. The Alzheimer Society can help support and guide you.
Below is some advice that Jabbar has for others who are newly diagnosed:
Have patience with yourself and try not to get frustrated when you forget things.
Use labels to help you remember where things go.
Write appointments down in your calendar and set alarms as reminders in your phone.
Ask for help and get the support you need from your family, friends or in your community.
Eat healthy, get daily exercise and sleep well.
Click here to return back to the official campaign website.