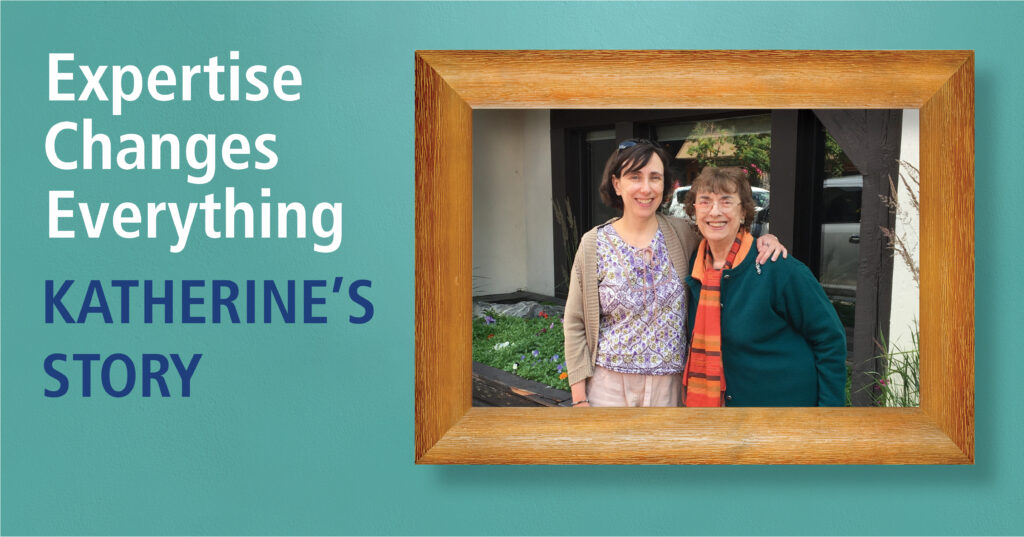 When my mother was diagnosed with dementia, things didn't change overnight.  It was gradual, but it took time to adjust to the changes as they came, and our relationship continued to evolve as I began caring for her.
These days we are managing well, but the early days were incredibly challenging. I don't know what I would have done without the Alzheimer Society. The support I received through their First Link® program has meant the world to me.
I first reached out to the Society when my mother was in the process of getting a diagnosis. She had recently lost her husband, so I was unsure what was grief, what was normal signs of aging and what was potentially something else.
I received an information package which was so helpful. And more than anything, just being able to talk through things with someone who understood what we were going through made all the difference. Having support from the Alzheimer Society meant that there were people I could speak confidentially to and get feedback or advice. They really cared.
I began attending support groups and through these, I found my people. I connected with so many others going through similar situations. The groups and education sessions give you the tools you need to start walking this journey. There's something empowering about becoming a part of this community of people impacted by dementia. Offering your ear or advice to others means your challenges are making it possible to be a support person to someone else. I never miss a group – that's how much help they give me.
Below is some advice from Katherine for others caring for a parent living with dementia:
Look for the small moments – what I call a "holi-moment" (since taking a full holiday can be difficult). Whether it's spending 15 minutes reading a recipe magazine or taking a pause to eat your lunch.
Get your friends on board so you can all socialize together (invite them over to spend time with you and your parent or ask to bring your parent along to social gatherings).
The dusting may not be as important as it used to be.
Accept that things in your life are changing and let go of trying to keep things the same.
Ask for advice and help, take advantage of all resources available and connect with the Alzheimer Society.
Click here to return back to the official campaign website.