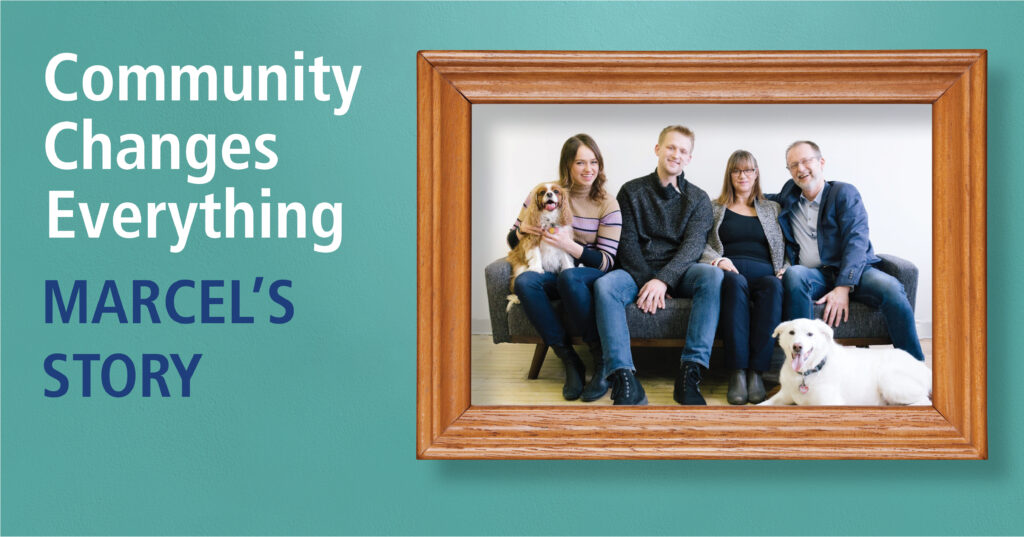 My wife Ida and I have been married for 30 years, and we have two grown children. Ida has always been an outgoing and charismatic person, so my family and I became concerned when she suddenly became reclusive, started missing work and began – out of the blue – to discuss her desire to retire.
We scheduled an appointment with our doctor, which led to a diagnosis of frontotemporal dementia. That was March 2019. Ida was only 55.
At our doctor's suggestion, I called the Alzheimer Society through its First Link® program. Making that call connected us to the support we needed. I was amazed at the help and reassurance I received in that phone call, and I felt relieved to find someone I could talk to who understood what we were going through.
Of the many resources available through the Society, one that stands out for me is the Support Group for Care Partners of Persons with Younger Onset Dementia. Through my participation with this wonderful group, I learned what to expect during various phases of Ida's disease.
If your family is affected by dementia, I want you to know that the Alzheimer Society's First Link program is there for you – just like it's been there for Ida, me and our children.
Below is some advice from Marcel for families who are impacted by dementia:
Reach out to the Alzheimer Society. They'll help you plan ahead and anticipate things you haven't even thought about yet.
Take time for yourself to recharge and get the rest you need.
Make use of the resources available to you.
Join a support group. When I joined my group, I was feeling like I had lost my life partner. My fellow group members helped me realize that I was not alone.
Click here to return back to the official campaign website.