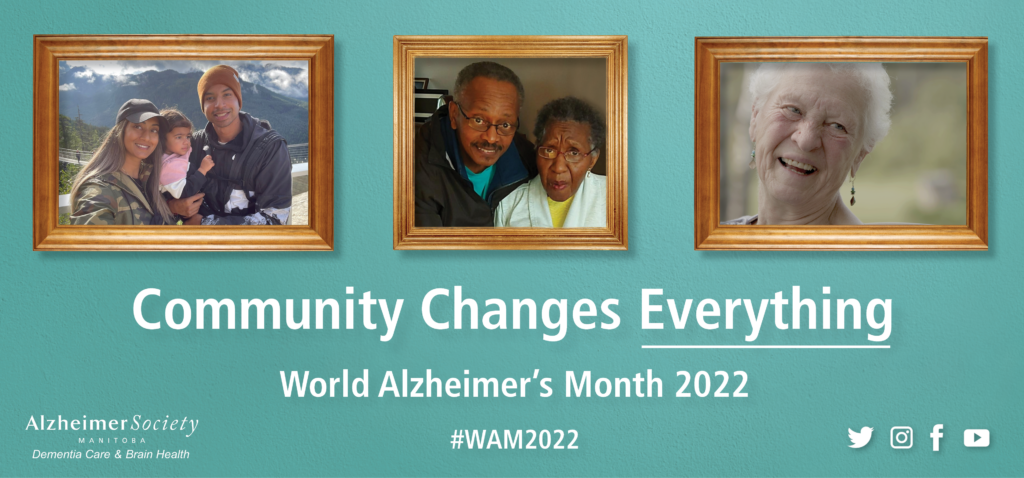 The Alzheimer Society is your First Link® to a community of support, resources and a wealth of knowledge to help you in your dementia journey.
You're joining a community of over 50 million people diagnosed with dementia. In Manitoba, there are more than 18,400 people who live with this disease. Having a globally coordinated World Alzheimer's Month sends a strong message to governments and policy makers that dementia is a serious health issue that will have overwhelming implications on services and health systems around the world as the population grows older.
We'll be showing our support for our global community on September 21st for World Alzheimer's Day – will you?
Make sure to post your photos to social media, tag us and use the hashtag #WAM2022 so we can come support you!
Here are ways you can become involved:
Follow us on Social Media!
Stay up-to-date with the latest happenings at the Alzheimer Society of Manitoba by following us on Facebook, Instagram, Twitter and LinkedIn. Share your personal stories and let others know how your family has been touched by Alzheimer's disease or another dementia and tag us!
Here are some resources for families:
Register for the Research Forum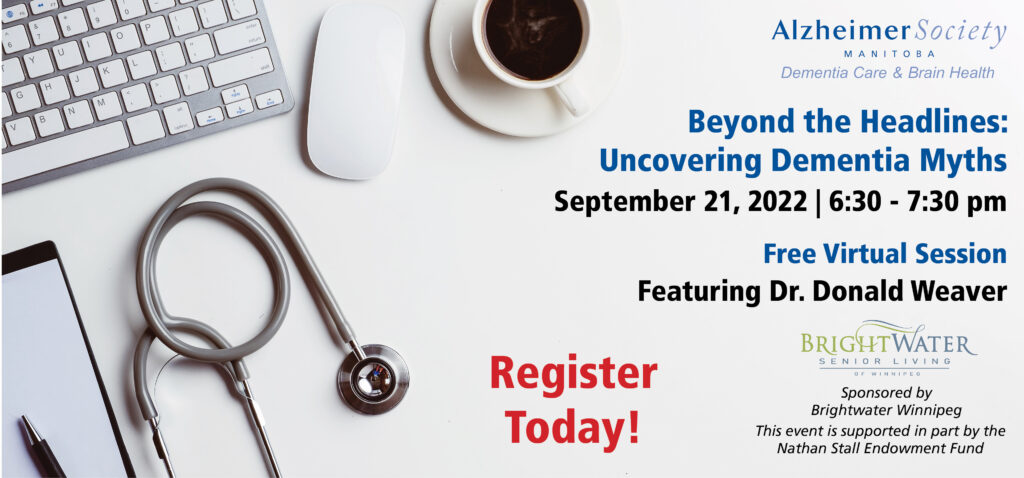 We're back this World Alzheimer's Day for, "Beyond the Headlines: Uncovering Dementia Myths", a research forum on Wednesday, September 21st from 6:30 – 7:45 pm, virtually via ZOOM.
From believing that aluminum in pots and pans can cause dementia to believing dementia is a normal part of aging, we've come a long way in our understanding of myths about dementia. Research has uncovered fascinating discoveries and disappointing conclusions.
Dr. Donald Weaver is back by popular demand to uncover topics such as post-COVID brain fog, cannabis as a treatment, Alzheimer's disease as an autoimmune disease, an update on Aducanumab and more!
Attend Care4u Family Conference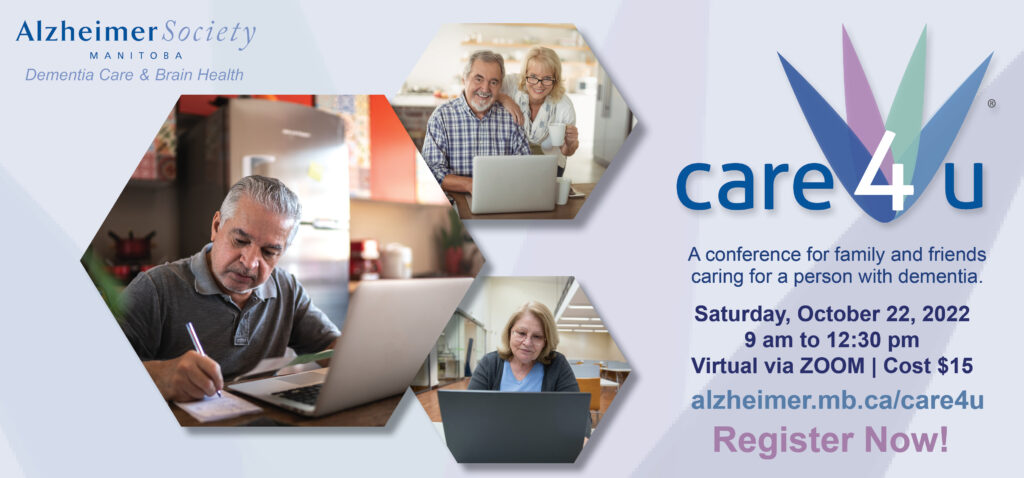 Mark your calendars for Saturday, October 22 from 9 am to 12:30 pm to join us via ZOOM for an educational morning featuring healthcare professionals who are ready to share practical care techniques and health and community resources while empowering you as care partners to pay attention to your own well being.
Click here for more information and to register online today!
Join the Minds in Motion® Program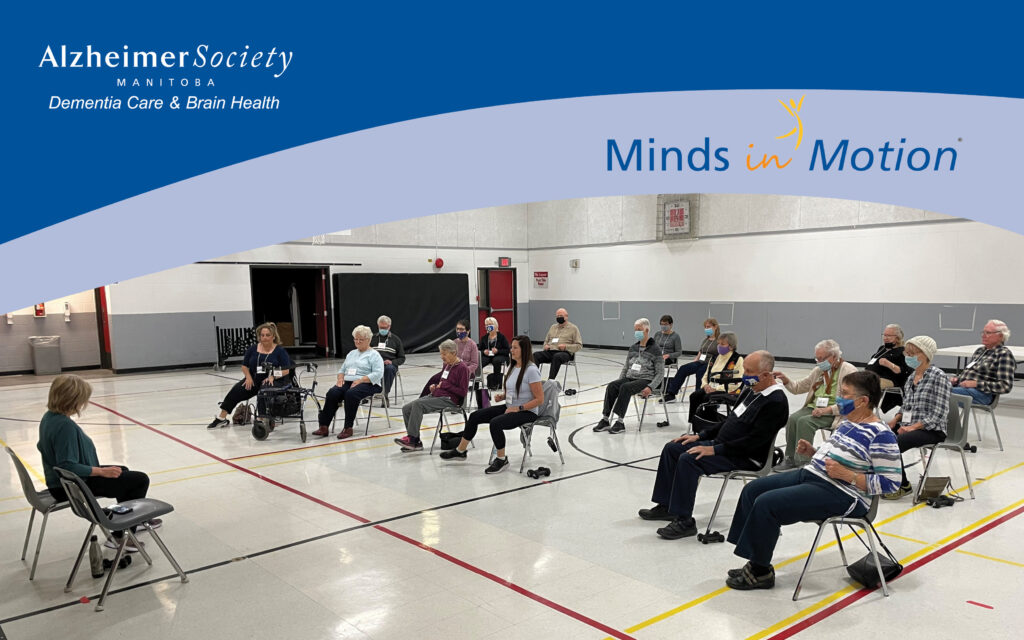 The Alzheimer Society's Minds in Motion® program, which connects people living with early to moderate signs of dementia and their partners through fitness, fun and friendship is coming back in the fall with virtual and IN-PERSON sessions across the province to best serve you.
Learn more and register now on our website!
Attend a Community Partner Program
Check out our current lineup of Community Programs this season!
Through these partnerships, people with early to moderate symptoms of dementia and their care partners have opportunities to get out and participate in engaging and stimulating activities.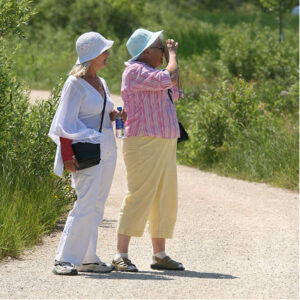 FortWhyte Alive: Tales Along the Trails
Enjoy Manitoba's autumn outdoors! Watch the leaves turn colour, hear the rush of migrating geese and smell the cranberries ripen in the fall forest. During Tales Along the Trail, participants will encounter the natural world in a safe and exciting way. An experienced naturalist will guide the group along FortWhyte's gentle pathways. Each session wraps up with stories, tea and a tasty treat around a toasty campfire.
Fall Program (6 weeks)
Wednesdays, 2 – 3:30 pm, $110/pair
September 7, 14, 21, 28, October 5, 12
To register today, please email bookings@fortwhyte.org, or call Dana at 204-989-8355 ext 204.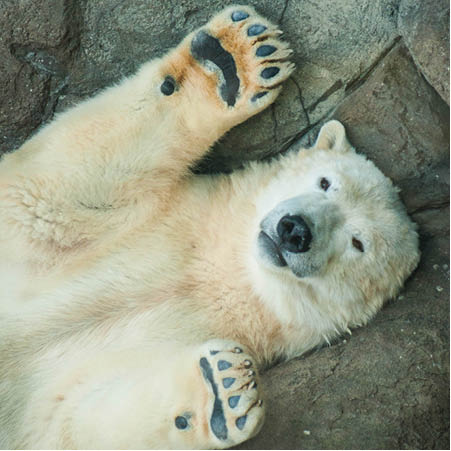 Assiniboine Park Zoo:
Journeys Through the Zoo
This engaging program lets participants explore Assiniboine Park Zoo's most famed exhibit: Journey to Churchill. Led by an educator coordinator, the group will explore arctic animals and earth friendly themes while building community through reminiscing, sensory activities and take-home projects.
Fall Program (4 weeks)
Tuesdays, 10 am – 12 pm,
September 13, 20, 27, October 4
Register now at assiniboinepark.ca/programs-and-tours/workshops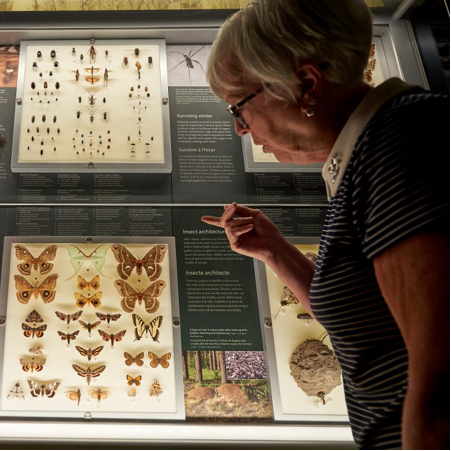 Manitoba Museum:
Now and Then – A Journey in Time
This lively program encourages exploration of the Manitoba Museum's many collections. Led by a museum learning facilitator, participants explore old memories and create new ones through object handling, multisensory activities and stimulating discussions. Each session highlights one of the Museum's distinct galleries, from the animals of the Arctic to the far reaches of ancient Egypt, and many more. Participants are welcome to explore the Museum Galleries before or after the program.
September Program
Thursdays, 2 – 3:30 pm, $80/pair (non-members), $75/pair (members)
September 15, 22, 29 and October 6
Register for the September program here!
November Program 
Wednesdays, 2 – 3:30 pm, $80/pair (non-members), $75/pair (members)
November 9, 16, 23, 30
Register for the November program here!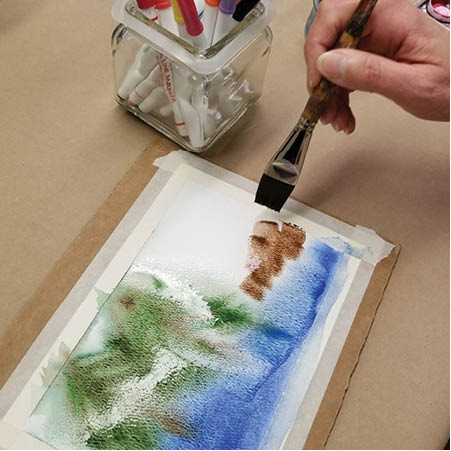 Winnipeg Art Gallery:
Art to Inspire
Art to Inspire is designed to creatively engage participants with visual art. Held in the Winnipeg Art Gallery and led by art educators and artists, participants make, view and discuss art in a supportive setting. Each session looks at a different theme, and those involved are encouraged to contribute in a variety of ways to celebrate present moment awareness and meaningful creative expression.
Fall Program (8 weeks)
Wednesdays, 1 – 2:30 pm, $120/pair
September 21, 28, October 5, 12, 19 , 26, November 2, 9
Winnipeg Art Gallery, 300 Memorial Boulevard
Register now at wag.ca/events/events-calendar/
Register for our Family Education Series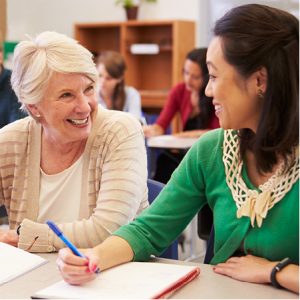 Learn new skills and obtain information and resources that will help you face the daily realities of living with and caring for a person with Alzheimer's disease or another dementia. We cover a wide range of topics – from the progression of dementia to legal and financial matters. The sessions are geared towards helping people with dementia and their caregivers be confident on their dementia journey.
Click here for information on upcoming virtual and in-person sessions.
Join our Support Groups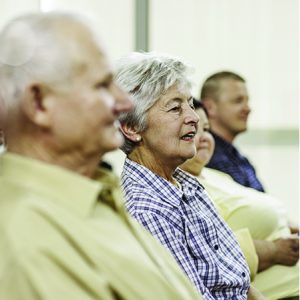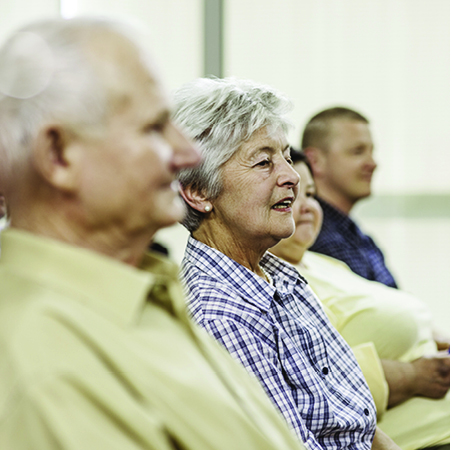 We offer in-person and virtual support groups for people with dementia. We also offer care partner groups: including a group for adult children, spouses, men only, young onset, ambiguous loss and MORE! These groups continue to connect people with others living in similar situations across the province
Pre-registration is required as there are limited spaces available. For a full list of our support group offerings and how to register, click here!
Register for the Winnipeg 10 & 10 Run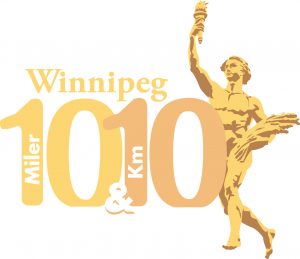 The Winnipeg 10 & 10 Run is back in person! Join them on September 11th at 7:30 am at Memorial Park. Pick your length of race – from 5k, 10k, 10 mile or 30k!
If you'd rather move your own way, they are also hosting a virtual version from September 9th to October 3rd.
Learn more about the event by checking out the Running Room Website
A portion of funds raised goes to the Alzheimer Society of Manitoba.
For more information please contact Chris Walton.
You are not alone. Call us!
Our offices are open for one-on-one appointments. You can also reach a comforting ear by phone or get a quick response by email. Call us at 204-942-6622 (Winnipeg) or at 1-800-378-6699 (toll free).
The Realities of Dementia
Dementia exists in your country, in your province and in your community. It knows no boundaries.
It not only affects the person themselves, but also impacts  families, caregivers, communities and societies on a local, national and international scale.
In early September, the Alzheimer Society of Canada will launch the first in a series of three reports known as The Landmark Study. These reports represent the first significant update on Canada's dementia landscape and projections on the future since 2010.
The first report, titled "Navigating the Path Forward for Dementia in Canada" includes forecasts on the number of people in Canada expected to be living with dementia over the next three decades. This includes a national breakdown, based on sex and type of dementia, as well as forecasts for each province.
These numbers will help us all better understand the effects of dementia in our communities and province. This is a growing disease that with more awareness and understanding in the general public, we can receive more support and resources to ultimately find a cure as well as reduce the stigma and misconception of the disease's overall perception.
Dementia Statistics from Manitoba, Canada and International (as of Sept. 6/2022)
Manitoba
Currently, more than 18,400 Manitobans have dementia and this number is rapidly growing.
Sixty-two per cent of Manitobans are impacted by dementia because they have a family member or close friend with the disease.
Eighty-six per cent of Manitobans are able to identify memory loss as a symptom of dementia. Many know that changes in confusion/disorientation, changes in mood/behaviour and personality changes are also symptoms of the disease. Ten per cent or less recognizes the other seven warning signs.
Seventy per cent of Manitobans feel it is possible to reduce the risk of developing Alzheimer's disease. Over 50 per cent are aware that challenging your brain and choosing a healthy lifestyle as strategies to maintain your brain health.
Canada
There are an estimated 661,500 Canadians living with dementia. By 2050, this is expected to rise to 1,700,000, a triple increase in less than 30 years.
There are currently over 1 million Canadians impacted by dementia because they have a family member or close personal friend with the disease.
By 2040, it's expected that over 250,000 individuals will develop dementia each year – that's 29 people every hour.
There are currently over 350,000 care partners working with people living with dementia across Canada. With an average of 26 hours a week of care, even if each care partner was paid $15.55 an hour, the care provided by family and friends is greater than $7.3 billion.
International
There are over 50 million people living with dementia worldwide. The number of people affected is set to rise to over 152 million by 2050.
There is one new case of dementia worldwide every three seconds.
The worldwide costs of dementia are estimated at US $818 billion. As a result, if dementia care were a country, it would be the world's 18th largest economy. If it were a company, it would be the world's largest by annual revenue exceeding Apple (US $742 billion) and Google (US $368 billion).
Dementia is now widely recognized as one of the most significant health crises of the 21st century.