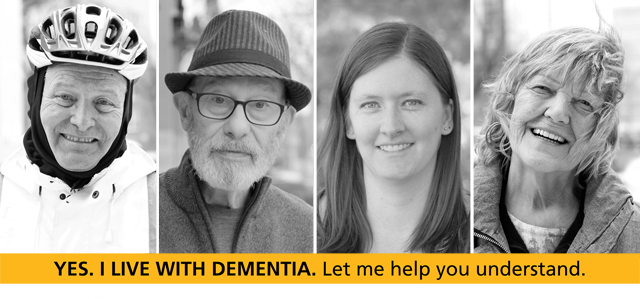 It's time for understanding. That's why we're shining a light on people living with Alzheimer's and other forms of dementia. We're challenging misconceptions so that the stigma that surrounds the disease can be reduced. So, thank you. Thank you for taking a moment to hear their stories.
Stories from people like Dorothy and Jake Poetker. For them dementia means a new and different life, and they are okay with that. They choose to look at life with a, "glass half full" attitude. Click here to read more in our January eNews.
Visit ilivewithdementia.ca to learn more and show your support by using hashtag #ilivewithdementia this January.
Index
Read their Stories –  including the four Manitobans pictured above
Join us for January's Education Sessions
Dementia and the Arts Around Manitoba
Become Involved in the Community with Minds in Motion®
Help Create Dementia Friendly Communities
Communicating with a Person with Dementia
Tips on How to Live Well with Dementia
Don't Face this Alone
About the Alzheimer Society
Get Involved
Follow us on Facebook
Read their Stories
Take a moment to learn what it's like to live with dementia. Below are links to stories of five Manitobans who have come across dementia in some way: two have been diagnosed with the disease and three are caregivers.
Tanis Rummery
Tannis Ehinger
Laurie Block
Gary Quinton
Dan Damphousse
Click here to read more stories about other Canadians living with dementia.
Join us for January's Education Sessions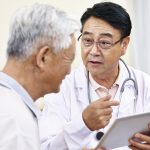 MEDICATIONS & DEMENTIA: WEIGHING THE BENEFITS VERSUS RISKS
Ideally, medications have a lot of benefits and very few risks, but realistically, as we get older medications may not provide as much benefit and the risks may start to outweigh them. This session will focus on medications that may provide benefits or may increase risk in people with dementia.
TUESDAY, JANUARY 16, 7 – 8:30 pm
Riverside Lions Estate, 188 Worthington Ave.
Presented by: Allison Bell, BScPharm, PCH Pharmacy Manager, Long Term Care Program, Winnipeg Regional Health Authority
Email alzmb@alzheimer.mb.ca or call 204-943-6622.
Click here to register online.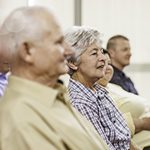 LIVING WITH DEMENTIA: FIRST STEPS PART ONE
An information and experiential workshop for people supporting a person recently diagnosed with Alzheimer's disease or another form of dementia.
SATURDAY, JANUARY 20, 9 am – 12 pm
River Ridge II Retirement Residence, 2701 Scotia St.
Cost is $10 – Refreshments and resources are included
Email alzmb@alzheimer.mb.ca or call 204-943-6622.
Click here to register online.
Dementia and the Arts Around Manitoba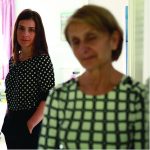 THE CAREGIVERS's CLUB –
WORLD BROADCAST PREMIERE
Don't miss this moving documentary about the private lives of dementia caregivers. Relatives of people with dementia call themselves members of "the club no one wants to join." It follows three families – their heartbreak, humour and frustration. It is a devastating but ultimately inspiring journey thousands of families will be forced to take as Canada ages.
Air times in Manitoba are:
Online at cbc.ca/CBCDocsPOV on Friday, January 12 from 4 pm
On CBC-TV on Sunday, January 14 at 9 pm (right after The Nature of Things)
For more information on this documentary, check this link: cbc.ca/cbcdocspov/episodes/the-caregivers-club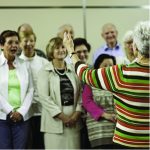 VIVACE VOICES CHOIR
Vivace Voices is a community music therapy choir for persons with Alzheimer's disease or other dementias and their care partners. Both persons are equal participants as singers in the choir.
The choir also invites singers who are studying in the music therapy program at Canadian Mennonite University (CMU) to participate.
Monday, January 29 to Monday, May 14
6:30 to 7:30 pm
CMU, 600 Shaftesbury Blvd.
To register, contact the Community School of Music at csma@cmu.ca or 204-487-3300 ext 691
For more information, contact Rachel MacEwan, MTA, at macewanmt@gmail.com
No prior choral experience is required. Care partners must attend with person living with dementia.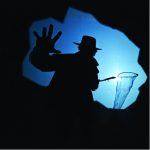 IT'S DARK OUTSIDE:
Attend this MTYP Show and Help Raise Money
for the Alzheimer Society!
It's Dark Outside features puppetry, mask, animation and projections to tell the beautiful and emotional story of the man's journey (without using a single word). The show is suitable for audiences age nine and over (including, of course, adults).
Here's some more information on the show, including a short video:  https://www.mtyp.ca/itsdarkoutside.cfm
Shows take place at MYTP at #2 Forks Market Road in Winnipeg on:

Friday, February 16, 7 pm
Sunday, February 18, 1 pm
Saturday, February 24, 4 pm
MTYP will make a donation to the Alzheimer Society of Manitoba for every ticket sold using the following promotion code: LastGreatHunt. Make sure to use the code when you buy your ticket.
Become Involved in the Community with Minds in Motion®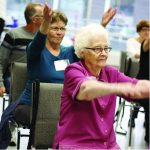 Register for the Minds in Motion® Winter 2018 sessions at six locations in Winnipeg.
This eight week program combines physical activity, socialization and mental stimulation for people living with early to moderate symptoms of dementia to attend with a family member or community friend.
The two-hour weekly program is divided into the following components:
• 45 minutes of physical activity led by a trained physical activity program leader.
• 45 minutes of socially stimulating mental activities facilitated by an Alzheimer Society of Manitoba program staff and volunteers.
•30 minutes of socialization which includes a healthy snack.
Cost: $56 per participant pair.
Click here to view upcoming sessions in your area and register today.
Help Create Dementia Friendly Communities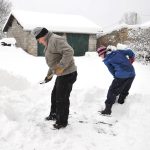 Our vision is of a community that respects, supports and empowers people with dementia; a community in which people with dementia are socially and culturally valued; a community where people with dementia still actively participate in a safe environment.
Click here to learn more about how you can help.
Communicating with a Person with Dementia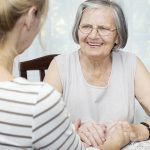 You can take action to support people with dementia by learning how to better communicate with them. Improving your communication skills can help you to build relationships, interact with and include people with the disease in community activities.
Here are some ways to help you approach and communicate with someone with dementia:
Identify yourself, e.g., "My name is… I'm your neighbour from down the block."
Address the person by name; speak clearly and at a normal pace.
Talk about things of shared interest.
Back up your words with actions or gestures.
Maintain eye contact during the conversation.
Ask open-ended questions and allow time for the person to reply.
Rephrase their responses to better understand what the person is telling you.
Suggest a word or idea if the person is searching.
Listen actively and acknowledge the person's feelings.
Enjoy the time you spend with the person.
Click here to download the printable poster version of Communicating with People with Dementia.
Tips on How to Live Well with Dementia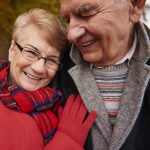 There are some practical things you can do to help you live as well as possible with dementia.
Keep stimulated, focus on the things you can and want to do, maintain a healthy lifestyle and try not to become isolated.
Click here to learn more about how to live well with dementia.
Don't Face This Alone – We're Here to Help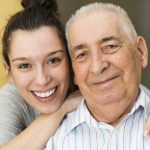 A diagnosis can be challenging for both the person with dementia and their care partners. You are not alone, the Alzheimer Society is here to help. Here are a few of the services we offer to help families face the challenges ahead:
Supportive counselling. To access a qualified staff member at the Alzheimer Society of Manitoba, call 204-943-6622 in Winnipeg, the Regional Office nearest you or call toll free at 1-800-378-6622. You can also send an email to alzmb@alzheimer.mb.ca. The responding staff member will assist you in a caring, confidential manner.
Education sessions. The journey with dementia poses many challenges, and having an understanding of what you are facing, and reliable information about the types of help available to you, will make a difference. Click here for a list of the Alzheimer Society's upcoming topics and sessions.
Support groups. Support groups are there for people who want to inform themselves with current information that will help improve quality of life with the disease. It's a safe environment where you can learn, laugh, and help each other through mutual understanding. Click here for support groups for family and friends. Click here for support groups for people with dementia.
Website information about dementia and strategies for caregivers.
For a comprehensive list of resources, click here. This page on the Alzheimer Society of Manitoba's website includes links to a variety of resources, including: topics for further reading; the national Alzheimer Society website; links to other national and international websites containing dementia-related information.
The Alzheimer Society of Manitoba's e-Newsletters. These eNewsletters contain information about topics of interest to care providers and those with dementia, current research, upcoming education events, and much more. Click here to access links to several back issues of the newsletter. Click here to subscribe so you will never miss an issue.
Care partners are encouraged to access support in ways that work for them. To learn more about care partner support and education provided by the Alzheimer Society of Manitoba, check the programs and services page at www.alzheimer.mb.ca/we-can-help/programs-and-services/
About the Alzheimer Society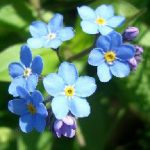 Founded 35 years ago, the Alzheimer Society exists so that all Manitobans affected by dementia receive the help they need today and have hope for the future.
As a province-wide organization, the Society seeks to achieve its mission through community awareness; individual, family and professional education; support programs and research funding.
Click here to read more about the Alzheimer Society.
Get Involved with the Alzheimer Society
Whether you volunteer your time or make a donation, we need your support.
Click here to find out how you can help.
Follow Us On Facebook
Join us on Facebook for the most current news, information and resources. If you're already tuned in on Facebook, please invite your friends.
check out the Alzheimer Awareness Month posts throughout January.
share your personal stories and let others know how your family has been touched by Alzheimer's disease or another dementia.
encourage your friends to "like" our page.
Click here to "like" us on Facebook now!