In This Issue
January Awareness Campaign: Yes. I Live With Dementia.
Attitude is Everything!
Let's Dance!
Positive Aging: Tap Into Your Fountain of Health
Reducing Stigma
Thank You for Helping Light the Way!
Education and Programs
Events and Volunteering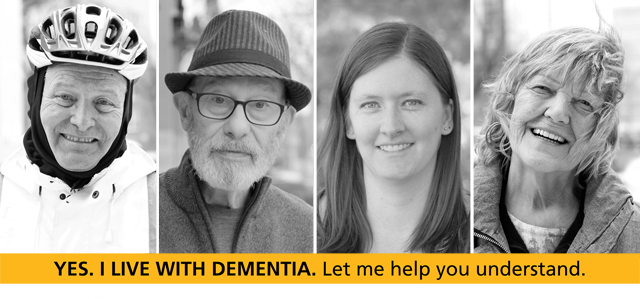 January is Alzheimer's Awareness Month – a time for understanding people who live with Alzheimer's and other forms of dementia. This year, we are challenging the misconceptions about dementia so that the stigma surrounding it can be reduced.
What better way to do that than to present the stories of people living with dementia and their families? Click here to read about people like Gary Quinton. A winter bicycle rider, Gary has Alzheimer's disease, but he focuses on what he can still do rather than on what he can't.
Click here to visit our Alzheimer's Awareness page for more information. This page includes all kinds of important information, including:
Dementia and the Arts Around Manitoba
Creating a Dementia Friendly Community
Communicating with a Person with Dementia
… and much more!
Dementia doesn't signal the end of a life. It's true that individuals and families must adjust to changes that occur at the different stages, but the important thing is that people can still live their lives, pursue their dreams and show their love for family and friends.
Attitude is Everything!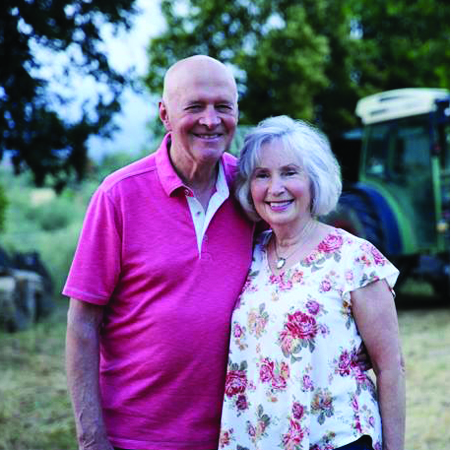 Dorothy Poetker is the type of person whose glass is never half empty – it's always half full.
In fact, Dorothy lives her life as though her glass is overflowing. That says a lot about her optimistic nature, considering her husband, Jake, was diagnosed with Alzheimer's disease five years ago.
Dorothy admits that a positive attitude has helped her and Jake to continue living a fulfilling, joyful life, despite the diagnosis.
"I am a patient person," she says. "There is no point in being angry and stressed. You just have to do the best you can."
Shortly after Jake's diagnosis, the Poetker family made contact with the Alzheimer Society and learned a lot about dementia through education sessions and support groups. Interaction with Leona Doerksen, Regional Coordinator of the Alzheimer Society's South Eastman office in Steinbach, was a godsend.
Leona encouraged Dorothy and Jake to stay active and busy – and that wasn't a hard sell for this couple! They visit friends and go for long walks, and they travel. Last summer, they flew to Italy and stayed in a big house at a 300-year-old vineyard with their two daughters and their families. Everyone in the family chipped in, helping to make the four-week stay in Tuscany a great success.
Making Adaptations
The Italy trip required an adaptation to accommodate a change in Jake. Crowds at the airport made him more anxious than usual, so the couple asked for and received help: airport personnel happily brought them to the front of long lines so they could be easily ushered through checkpoints.
Dorothy has no problem making this kind of adjustment to the way they do things. Recently, when she saw that Jake was starting to slow down during their two-mile walks, she decided it would be best to shorten the outing to make it more manageable for him. And while complicated card games may be a thing of the past, Jake can still enjoy a rowdy game of dice.
Dorothy encourages Jake's musical side. Once a talented guitar player, he doesn't pick up his instrument anymore, but he remembers all the words to familiar songs. There is nothing to stop him from using his voice to join in the music!
For Dorothy and Jake, dementia means a new and different life, and they are okay with that. The odd time, a sadness overcomes Dorothy, but she pulls herself out of it. "I don't dwell on it," she says. "I let myself shed a few tears, and then I get up and get going." At times like this, she'll get Jake out for their regular walk, or they might go shopping and he'll push the cart.
"Jake is not a burden," she says. "He is still the love of my life, and I can see in his eyes how much he still loves me, too."
Let's Dance!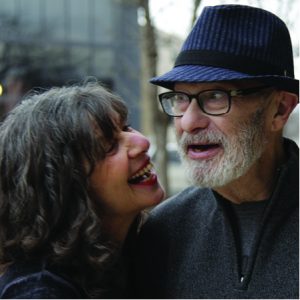 On special occasions, Johanna Leseho belly dances in her friend's restaurant, and she does it just for fun.
She's quick to admit that dance is a natural part of who she is. "If there is any kind of dancing going on, you can count me in!" says this retired Education professor from Brandon who edited a book called Dancing on the Earth: Women's Stories of Healing through Dance.
It's no wonder, then, that Johanna is keenly interested in a program called "Sharing Dance," which is being piloted through the Alzheimer Society's Brandon office. Johanna's husband, Laurie Block, has dementia, and the couple has taken advantage of the Society's programs and support groups. When the idea for Sharing Dance was presented, Johanna felt it was right up her alley, and she agreed to be part of the advisory committee.
The program was developed as a joint venture between Baycrest Health Sciences and Canada's National Ballet School (NBS) specifically for people with dementia and their caregivers. NBS partnered with the Alzheimer Society and Brandon University to enable live-streaming of the program in Brandon.
With grants from the Minnedosa and District Foundation and the Brandon Area Community Foundation, the program will be piloted for eight weeks, starting on Wednesday, January 17, at the Alzheimer Society's Brandon office. Participants will include members of the Society's Support Group for People with Dementia, along with their care partners.
A NBS-trained instructor will lead Sharing Dance on screen via a live transmission, and the program will be supervised on site by three Alzheimer Society staff members.
Lighten Up!
Johanna and Laurie had the opportunity to test out the program during an hour-long introductory session held in November. "Laurie said it made him feel 'light,'" says Johanna. "I believe that's because he was engaged, he had fun and he got some exercise."
Julie Hockley, the Senior Manager at the Alzheimer Society's Brandon Office who initiated interest in bringing the program to the Westman region, agrees that Sharing Dance offers a valuable experience for individuals with dementia. "It's a holistic approach to health," she says. "Participants are mentally and socially stimulated while improving their muscle endurance and flexibility."
Julie hopes that the Sharing Dance pilot will inspire senior centres and other community facilities to partner with the Society to host the program in the spirit of dementia friendly communities. "Staff and volunteers in these settings will be able to interact with people with dementia in creative and expressive ways," she says. "We expect this will result in new, more inclusive opportunities for these people and their care partners, with a focus on their capabilities and their right to a high quality of life."
For Johanna, quality of life includes participating in Sharing Dance with Laurie if she chooses, or taking a break to enjoy some respite from her role as care partner. And if that respite time includes belly dancing in a friend's restaurant, all the better! That would count as her own version of "Sharing Dance."
Positive Aging:
Tap Into Your Fountain of Health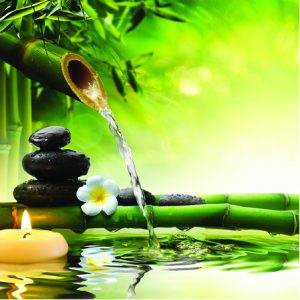 Who doesn't want to improve their longevity?
Those clambering to learn more on this topic can attend this free public lecture that describes how lifestyle and attitude play a significant role in a person's chances of living a longer life. Find out how the Fountain of Health initiative promotes goal setting in the areas of physical activity, social connection and brain challenge to improve long term health.
Presented by: Lisa Van Bussel, MD FRCPC, Geriatric Psychiatrist, Associate Professor, Division of Geriatric Psychiatry, Department of Psychiatry, Western University, London ON
March 5, 2018, 7 to 8:30 pm
Canad Inns Polo Park
1405 St. Matthews Ave

Please click here to preregister for this complimentary session.
Thanks to our sponsors!

Reducing Stigma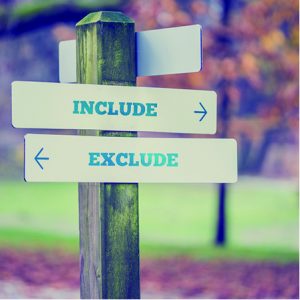 No one wants to be stigmatized, and people with dementia are no exception.
While awareness about living with dementia has increased, stigma and negative attitudes continue to persist. To help tackle this problem, January's Alzheimer's Awareness Month is focussing on reducing stigma by letting people with dementia and their families tell their stories so they can let everyone know that they are still able to live fulfilling lives.
Let's take this January awareness campaign one step further; let's arm ourselves with ways to fight stigma against people with dementia. Here are six easy ways you can make a difference:
Learn the facts. Share your knowledge about dementia with others, including family and friends, especially if you hear something that isn't true. Talking about dementia lessens our fear and increases understanding.
Don't make assumptions. Dementia is a progressive disease and affects each person differently. A diagnosis doesn't mean the person will have to stop his daily routine or give up working right away.
Watch your language. Do you use statements such as "she's losing her marbles" or "he has old-timer's disease?" Don't make light of dementia. We don't tolerate racial jokes, yet dementia jokes are common.
Treat people with dementia with respect and dignity. A person's ability to do things we take for granted will change as the disease progresses. But no matter what stage a person is at, she's still the person she always was, with unique abilities and needs. Appreciate who she is. Don't talk around her or avoid her at family and social gatherings.
Be a friend. People with dementia don't want to lose their friends nor do they want to stop doing activities they enjoy. Be supportive. Stay in touch and connected. Social activity helps slow the progression of the disease and lets people with dementia know you care.
Speak up! Don't stand for media stereotypes that perpetuate stigma and myths. Call or write your local radio or television station or newspaper. Media is a powerful force in affecting how we act and think.
Fighting stigma starts at the grassroots level, and making a personal commitment to follow these steps will make a real difference. Will you do your part?
Thank You for Helping Light the Way!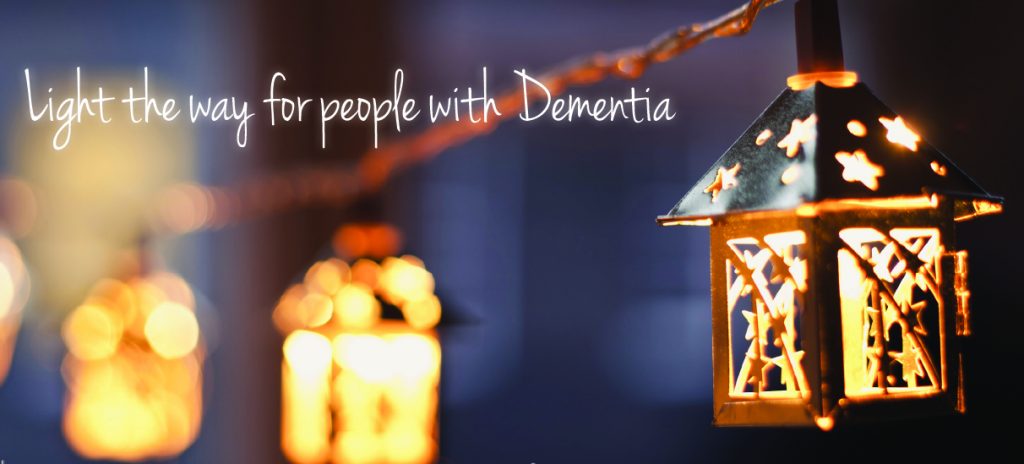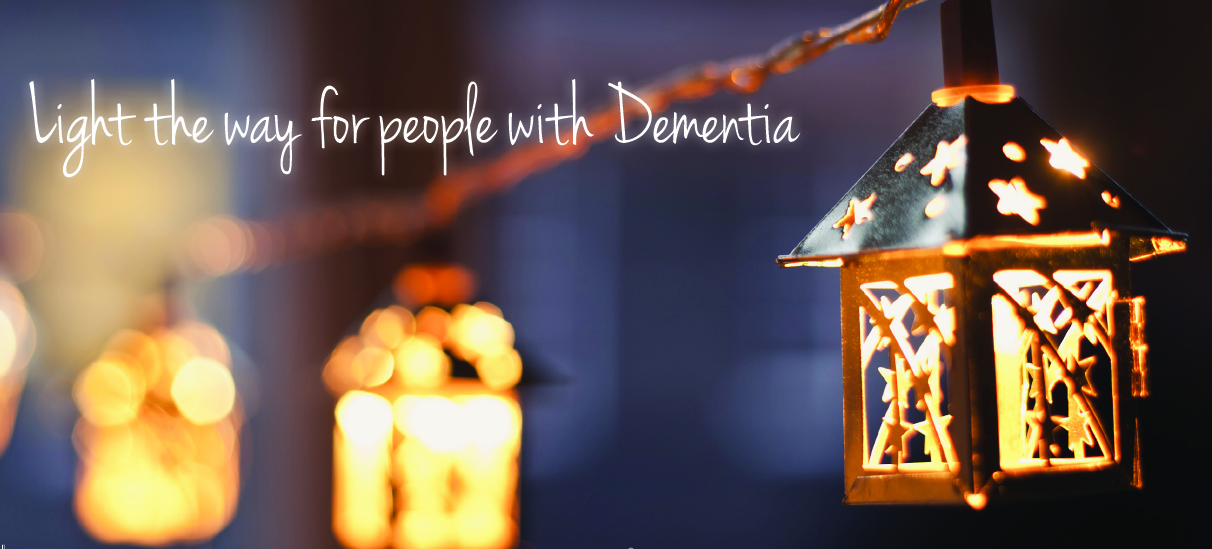 Thanks to your generosity, we received 311 gifts, totaling $39,036 to help "light the way for people with dementia" during our Holiday campaign.
That total includes the $10,000 given by Neil Carlson and family to help support programs and services offered by the Alzheimer Society of Manitoba.
We are so grateful for your support and commitment to the many Manitobans impacted by dementia. We could not do our important work without you.
Education and Programs
Events & Volunteering