In This Issue
Winnipeg Walk for Alzheimer's 2018: All New Location!
How to Live Longer: Tap Into Your Fountain of Health!
Do You Want to be Inspired by Art?
Research Partnership Sets Sight on Cure
Navigating the Dementia Journey: Ask the Experts
"It's Dark Outside" Helps Raise Money for the Society
1st Annual Trivia Challenge in Brandon
Dementia Care 2018
Education and Programs
Events and Volunteering
Walk for Alzheimer's 2018:




ALL NEW LOCATION

for Winnipeg!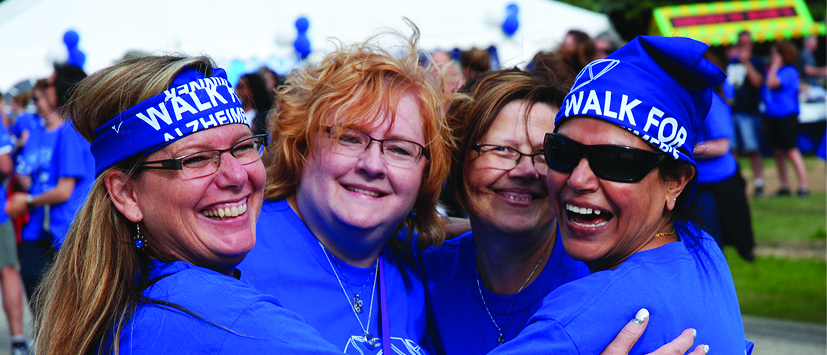 The 2018 Walk for Alzheimer's has a new home – we are moving the action to Assiniboine Park!
Join us on:
Thursday, May 31, 2018
6 pm at the Lyric Theatre
Assiniboine Park, Winnipeg
Not from Winnipeg? Walks take place across the province during the month of June. Click here to find out more and register online today!
How to Live Longer –
And Stay Healthy While You're At It!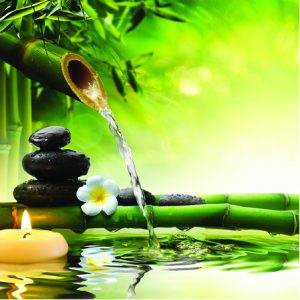 If there was such a thing as the Fountain of Youth, we'd all be clamouring to bathe in it.
While this mythical elixir does not exist, some experts believe that another option is available: the Fountain of Health. Based on research rather than magic, this fountain may not keep you young, but it can improve your longevity and help you to stay as healthy as possible as you age.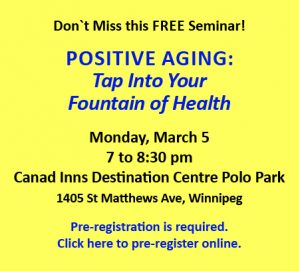 The Fountain of Health encourages you to pay attention to your lifestyle and attitude, both of which play a significant role in your chances of living a longer, healthier life. Actions such as positive thinking, keeping socially and physically active, and challenging your brain are all things you can do to maximize health.
"The idea behind the Fountain of Health is to focus on promoting the positive aspects of aging," says geriatric psychiatrist Dr. Lisa Van Bussel, Associate Professor in the Department of Psychiatry at Western University in London, Ontario. "It's about taking control over how you approach your life so you can better manage the ups and downs."
Dr. Van Bussel is well aware that in the North American culture, we tend to underestimate the abilities of older people. "We need to change that conversation," she says. "It's true that, as we age, we might meet up with obstacles – things like dementia and depression and mental health issues. But by using the tools developed by the Fountain of Health, we can stay resilient, and caregivers can help their family members to do the same."
Think Positive
For example, positive thinking ("This is a good time of life for me because I can do more of the things I enjoy") as opposed to negative thinking ("The older I get, the more useless I feel") has been linked to many longevity-promoting factors, including having a lower risk of chronic diseases, better handling of stress, and enjoying faster and better recovery from disability. Tools available through the Fountain of Health can help you to take concrete steps towards viewing life more positively, and thus have a better chance of living better, longer.
The Fountain of Health is a multi-partner non-profit organization initiated by the Geriatric Psychiatry Program at Dalhousie University. You can learn more about this optimistic approach to life by joining the Alzheimer Society at a free public seminar, presented by Dr. Van Bussel:
Positive Aging: Tap Into Your Fountain of Health
Monday, March 5
7 to 8:30 pm
Canad Inns Destination Centre Polo Park
Space is limited! There is no cost, but pre-registration is required. Click here to pre-register online.
For more information on the Fountain of Health, visit fountainofhealth.ca
Thanks to our sponsors!

Do You Want to be Inspired by Art?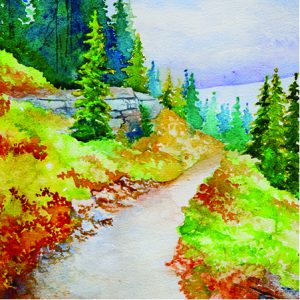 You don't have to be an artist to enjoy art.
That is, in a nutshell, the premise of a new six-week program called Art to Inspire. Offered at the Winnipeg Art Gallery starting on March 8, the program is specifically designed to provide a way for people living with dementia and their care partners to creatively engage with visual art.
"The program is about giving people the chance to see, experience and discuss art at their own pace and to enjoy being involved in the community while they are doing it," says Norma Kirkby, Program Director at the Alzheimer Society of Manitoba. The Society, along with the University of Manitoba's College of Rehabilitation Sciences, are partners in the project.
Trained art educators will run the program during six stimulating afternoon sessions at the gallery. Eight pairs of participants (eight people with dementia, each accompanied by a family member or friend), will be able to enjoy companionship and conversation, share stories and explore ideas in a supportive setting.
Each of the six 90-minute sessions will have a different theme and will explore several works related to it. Themes include such topics as nature and the environment, art and music, and life in the north.
"We hope that Art to Inspire will stimulate participants to talk about what they see in the art," says Norma. "For example, a painting may evoke memories or get the viewer thinking about something in particular."
Those interested in participating in Art to Inspire are encouraged to sign up today to ensure a spot. The cost is $60 per pair of participants.
Please click here to pre-register (required). For more information, email art-educator@wag.ca or call 204-789-1290.
The program runs every alternate Thursday
from 1:30 to 3 pm on the following dates:
March 8 and 22
April 5 and 19
May 3 and 17
Art to Inspire is a great example of a dementia friendly community program because it includes and supports the participation of people with dementia. Click here for information on making your organization dementia friendly.
Research Partnership Sets Sight on Cure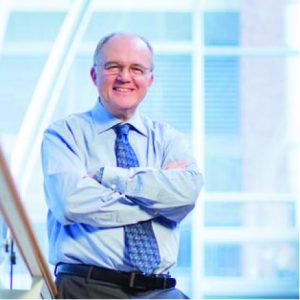 Imagine a world without Alzheimer's disease. While people can – and do – live well with this condition and other dementias, the truth is that no one would choose to have it, and no individual would wish it for their family member.
But how can Alzheimer's disease be stopped in its tracks? That is the million dollar question that researchers all over the world are trying to answer. Through the work of a Canadian neurologist, we are closer to that goal.
Dr. Donald Weaver, Director of Krembil Research Institute in Toronto and Senior Scientist at University Health Network, has spent the past 20 years searching for a molecule-based drug that will slow down – or stop altogether – the neurological damage to the brain that occurs in a person with Alzheimer's disease.
Dr. Weaver's work has been noticed. Recently, his research team at Treventis Corporation, a biotech company founded by Dr. Weaver, signed an agreement with Servier, a French pharmaceutical company, to co-develop a promising treatment for Alzheimer's disease.
Along the way in his research, Dr. Weaver's team has received funding from several sources, including the Alzheimer Society Research Program (ASRP), which supports research directed at both eliminating dementia and improving the lives of those affected by it.
"We are thrilled to learn about Dr. Weaver's success. The new partnership he has forged is a great example of how our investment in research can lead us closer to a cure," says Wendy Schettler, CEO of the Alzheimer Society of Manitoba.
Dr. Weaver's area of research involves searching for a molecule that will bind to beta-amyloid and tau, two proteins that are believed to have a role in the development and progression of Alzheimer's disease. The theory is that if such a molecule can be found, it may be possible to stop the two proteins from wreaking havoc in the brain cells.
The team at Treventis has found a class of compounds that show promise. By partnering with scientists at Servier to jointly further this research, it is possible that a drug could be developed that will minimize the impact of Alzheimer's disease.
"Even if the results of Dr. Weaver's work can slow the progression of Alzheimer's disease, it would be a real achievement," says Wendy. "Ultimately, we hope that scientists will find a way to eradicate it."
Navigating the Dementia Journey:
Tips from the Experts
If you want to know what it's like to live with dementia, the best people to ask are those who are affected. These individuals are the experts; they experience firsthand the changes that occur as dementia progresses, and they understand the need to make adaptations so quality of life can be maintained.
Our spokespeople from last month's Awareness Campaign agreed to share some tips that will help you to navigate the journey, whether you have dementia or are supporting a family member or friend. Here is what they have to say:
Dan Damphousse – Caregiver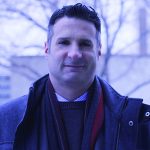 It is important to focus on what someone with dementia remembers and feels in the moment instead of what they have lost (memories).
Someone living with dementia can feel your energy, even if few words are spoken. Keep an open mind.
Tanis Rummery – Lives with Dementia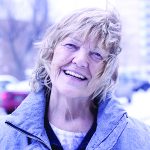 Don't be ashamed to have dementia. Tell people about it and ask for help.
A support group can be a lifeline. You can share stories, laugh together and learn how to cope.
Laurie Block – Lives with Dementia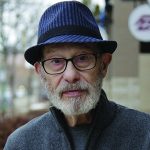 Don't diminish the experiences of the person with dementia. It can be upsetting when others say: "Oh, I forget things, too."
Find other ways to communicate if a person with dementia has lost their words.
Tannis Ehinger – Caregiver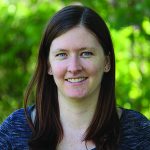 Ask for information or a second opinion – being an advocate is part of your job.
Be patient and show compassion. Your family member needs you as they face the many changes caused by the disease.
Gary Quinton – Lives with Dementia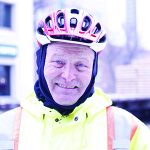 Give yourself time to accept your diagnosis, and then move on. This isn't the end of things.
Stay active. Go cycling, walking and out for coffee with friends – or whatever you enjoy doing.
Thanks to our spokespeople for sharing their thoughts on living with dementia. You are an inspiration to everyone!
Attend this MYTP Show and
Help Raise Money for the Society!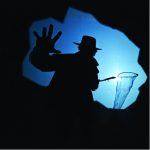 It's Dark Outside is being presented at MYTP this month! This live show features puppetry, mask, animation and projections to tell the beautiful and emotional story of the man's journey (without using a single word). The show is suitable for audiences age nine and over (including, of course, adults).
Here's some more information on the show, including a short video:  www.mtyp.ca/itsdarkoutside.cfm
Shows take place at MYTP at #2 Forks Market Road in Winnipeg on:

Friday, February 16, 7 pm
Sunday, February 18, 1 pm
Saturday, February 24, 4 pm
MTYP will make a donation to the Alzheimer Society of Manitoba for every ticket sold using the following promotion code: LastGreatHunt. Make sure to use the code when you buy your ticket.
Don't Miss the 1st Annual
Brandon Trivia Challenge!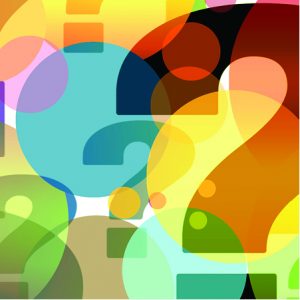 Test your Brain in Brandon on Tuesday, March 27, 2018 when the Alzheimer Society of Manitoba hosts its first annual Trivia Challenge in this prairie city! Teams of 10 players (or less) will compete in 10 rounds of trivia for the title of Grand Champion!
Click here to register for this fun, inaugural event.
For more information, email Whitney Strachan at alzwm@alzheimer.mb.ca
Here are the details:
Tuesday, March 27, 2018
6:30 pm to 10:30 pm
Ballroom at the Clarion Hotel & Suites
3130 Victoria Avenue, Brandon (map)
The cost to participate is $30 per person, with incentives to raise more. All funds raised are used to support the Society's programs and services.
Coming Up: Dementia Care 2018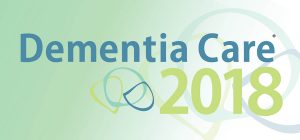 Learn about best practices and research findings in dementia care, including care techniques, emerging programs for people with dementia and their care partners and technological advances. Be empowered for the future!
Monday, March 5 and Tuesday March 6
9 am to 4:30 pm
Canada Inns Polo Park (map)
Click here to visit the Dementia Care 2018 website and register online today.
Thanks to our sponsor!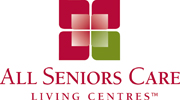 Education and Programs
Events & Volunteering