In This Issue
Frontline Pharmacy Staff Receives Dementia Friendly Community Education
Family Managed Care
Study Shows Ibruprofen May Prevent Alzheimer's Disease
Managing Caregiver Guilt
What's Your Safety Plan?
Get Ready to Get Muddy at the 2018 MudRun!
Get Your Motors Running for a Great Cause!
Education and Programs
Events and Volunteering
Frontline Pharmacy Staff Receives Dementia Friendly Community Education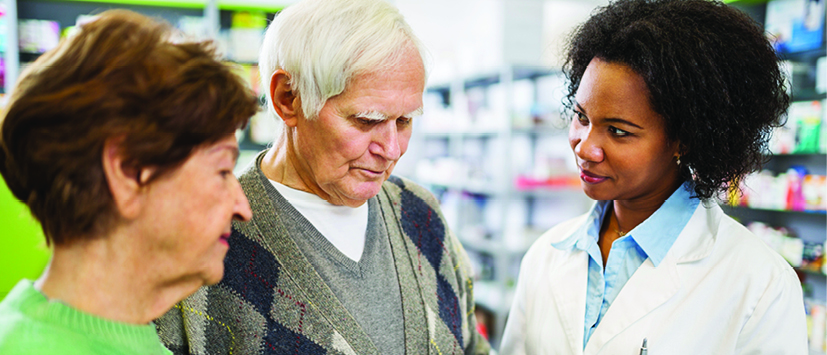 Pharmacists see many of their customers on a regular basis, which means they may be the first health professionals to recognize dementia in the people they serve.
This is one of the reasons that motivated Sobeys National Pharmacy Group to participate in the Alzheimer Society of Manitoba's Dementia Friendly Community (DFC) initiative. Another reason, according to Fiona MacLean, Sobeys Health Care Consultant for Manitoba, is the growing number of Canadians affected by dementia: by 2031, there will be an expected 937,000 individuals with the disease.
Through free dementia information sessions provided by the Society, people in community businesses and organizations receive education about dementia and learn how to create a welcoming environment. The DFC sessions help people to build confidence in supporting and communicating with someone with dementia who is using their services.
Getting Onboard the Dementia Friendly Community Initiative
DFC sessions have happened with community groups and organizations, but Sobeys is the first major retailer in Winnipeg to participate in the initiative, explains Jennifer Vincente-Licardo, the Alzheimer Society's Education Manager. She recently oversaw information sessions with frontline pharmacy staff at nine Sobeys and Safeway stores.
Most companies provide training in customer service for their employees, but when the customer is someone impacted by dementia, a different approach may be required. "You need that extra layer of awareness," says Jennifer.
Fiona agrees. She says that, while pharmacists learn about dementia in university, the Society's information sessions provide practical information and tips for providing service to customers with dementia and to family members who support them.
"We want to play an integral role helping them to feel better and to manage their health, but it's about more than just dispensing their medications," says Fiona, who was glad to learn through the sessions that two services the company offers – blister packaging of pills and automated reminders about prescription refills – are ways they're already making life easier for people with dementia.
For pharmacist managers, important takeaways from the sessions include keeping pathways to the counter clear and limiting signage and clutter. "You don't want the customer to be overwhelmed." Also, says Fiona, pharmacists need to speak in simple, clear sentences, and if they are asked to repeat the information, they should not change the wording.
Jennifer say there's still a lot of stigma attached to dementia. "I think awareness is the key to trying to change that."
She adds that two-thirds of people with dementia still live in the community and one-quarter of those people live alone. "If businesses take a dementia friendly approach, it will encourage people to stay in the community because they know they are being supported."
How Families Can Take Care of the Care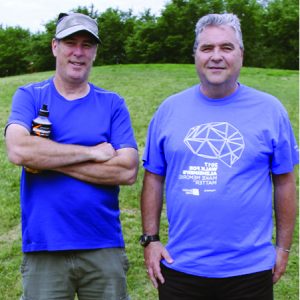 Sandy McLean, whose husband has young onset dementia, can't say enough good things about the Family Managed Care program, an option offered by the Regional Health Authorities (RHA) in Manitoba.
This program enables families of clients with assessed home care needs to accept full responsibility for the care of their family member.
Rather than receiving services through the regular RHA Home Care program, family managers are responsible for coordinating, managing and directing the non-professional services the individual needs to continue living at home.
RHA case co-ordinators assess clients' care needs to establish the amount of baseline funding families can use to hire their own workers or contract services through an agency, which is what Sandy has chosen to do.
"It's really quite wonderful," says Sandy, whose husband, Doug, has Lewy Body dementia. Staying active slows down the disease's progression, and that's one of the reasons Sandy chose the Family Managed Care option.
A Good Fit
"It fits our needs best," she says, explaining that there are limitations with using home care workers versus going through a private agency. While home care workers typically provide health and hygiene services, Sandy also wanted someone who could help keep her husband busy. "I don't want Doug to be just sitting around for hours."
The agency Sandy uses enables Doug to be more active: the worker takes him on outings, such as trips to the Forks, and drives him to support groups. They even go together to pick up groceries, Sandy says.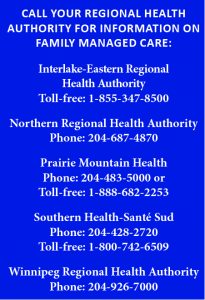 Another benefit is that Sandy was able to request a specific type of worker – a man around the same age as Doug who can provide a sense of companionship. Her husband "can be a handful," she says, and the worker has become a friend who can respond to Doug's needs very well.
Luba Bereza, the Winnipeg Regional Health Authority's (WRHA) Team Manager for Family Managed Care, says the model may be well suited to meeting the needs of people with dementia.
She says familiarity with caregivers can be an important aspect in delivering care to these individuals. With Family Managed Care, a family has the autonomy to hire a caregiver who matches the unique needs of the person with dementia. This is helpful for caregivers and allows families to keep the person at home for as long as possible.
Luba says Family Managed Care "is a big undertaking." Family managers who opt to hire staff become employers and must be in frequent communication with the agency or staff they contract.
But, Luba says, there are many motivated families who feel the benefits are worthwhile and who are quite willing to take on that responsibility.
STUDY ABOUT HOME CARE WORKERS UNDERWAY

Researchers at the University of Manitoba are currently conducting a study about home care workers who work with clients in the Self and Family Managed Care program. Click here to become involved in the study or for more information.
Canadian Neuroscientists Say Daily Ibuprofen May Prevent Alzheimer's Disease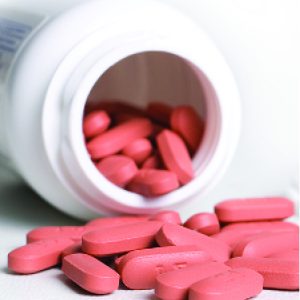 A Vancouver-based research team, led by Canadian neuroscientist Dr. Patrick McGeer, has successfully carried out studies suggesting that, if started early enough, a daily regimen of the non-prescription NSAID (nonsteroidal anti-inflammatory drug) ibuprofen may prevent the onset of Alzheimer's disease. This means that by taking an over-the-counter medication, people may be able to ward off the disease.
Dr. McGeer, who is President and CEO of Aurin Biotech in Vancouver, and his wife, Dr. Edith McGeer, are among the most cited neuroscientists in the world. Their laboratory is world-renowned for their 30 years of work in neuroinflammation and neurodegenerative diseases, particularly Alzheimer's disease.
In 2016, Dr. McGeer and his team developed a simple saliva test that can detect levels of amyloid-β, a protein that builds up in the brain and is associated with Alzheimer's disease. The saliva test is able to predict whether a person will get the disease in the future. The team has been following 500 people who have a predisposition to the disease as they regularly take ibuprofen as a preventative measure.
McGeer postulates that, if those with a predisposition to Alzheimer's disease take the drug well before mild to severe cognitive deficits occur, it's possible that onset could be arrested.
As it is not recommended that people begin self-medication regimes, talk to your doctor before taking any medication.
Click here to read a recent Global News story and video about Mr. McGeer's research.
Click here to read a paper detailing Dr. McGeer's research in the Journal of Alzheimer's Disease.
Managing Caregiver Guilt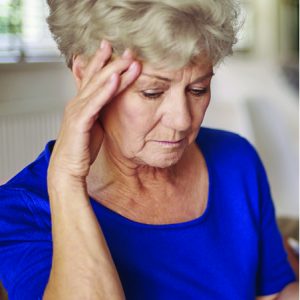 As a family caregiver, you may have feelings of guilt from time to time and for a variety of reasons. You may feel guilt because you are healthy when your family member is not, for being impatient or insensitive, or for resenting your role as caregiver. If any of these things are true for you, there is hope. With support from others and attention to self-care, you can work through this difficult emotion.
Here are a few tips to help you work through feelings of guilt:
Realize that it's normal to experience feelings of guilt, regardless of where they stem from. Be willing to forgive yourself.
Know that you don't have to be perfect – you are human. Be compassionate with yourself just as you would be with others going through the same thing.
Know that feelings of guilt don't have to control your actions.
Talk to a friend who is willing to listen. Sharing your thoughts and feelings can help you sort things out.
Maintain balance by taking breaks and doing things you enjoy, whether alone or with friends. Personal breaks are essential for your own emotional health.
Find someone to help out while you take some time for yourself.
Remind yourself about why you are caregiving. You want to provide care because it's important to you.
Know you are not alone in your caregiving journey and that help is available. You can reach out for support from family, friends and other resources in your community, such as the Alzheimer Society of Manitoba. Remember: you are doing the best you can!
"I need to forgive myself for all my imperfections. I am human. I do my best with what I have at the moment and that has to be good enough. Guilt erodes the soul. Be done with it."
– Carol Bradley Bursack from AgingCare.com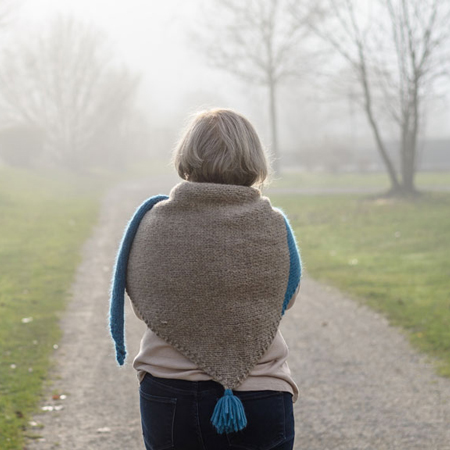 If you care for someone with dementia, your biggest fear likely involves the person going missing. And that fear is justified—one in six people with dementia will go missing at some point during the course of the disease.
That's because as the disease progresses, changes in the brain will impact the person's ability to communicate and recognize their surroundings—even in familiar places. The good news is, there are steps you can take to help keep the person as safe as possible at home and in the community.
Here are our top four tips:
Sign up for MedicAlert® Safely Home®—Specially designed for people with dementia, the service combines MedicAlert's well-recognized engraved bracelet with its 24/7 Emergency Hotline service. If a subscriber goes missing, hotline specialists at MedicAlert can provide emergency responders and police with the person's photo, physical description, emergency contacts and vital health information, helping to assist them home more quickly. They can also notify the missing person's caregivers or family to let them know their current situation and whereabouts. Learn more.
​Keep a current photo of the person on hand—and be sure to update it every six months to reflect their current appearance.
Make your home dementia-friendly—The home is an important place for everyone, including people with dementia. A familiar environment can help the person connect with the past and maintain a sense of who they are. However, some practical changes may need to be made to keep the home "dementia-friendly. Learn more.
Consider locating technology— Locating devices are electronic tools that can be used to follow a person's movements or to identify a person's location. No device or system can guarantee that a person with dementia will not become lost or that they will be found. However, the use of locating devices may represent one part of your family's overall strategy to keep you or the person you support safer.​ Learn more.
Click here to read featured blog posts about this topic.
Get Muddy This Summer!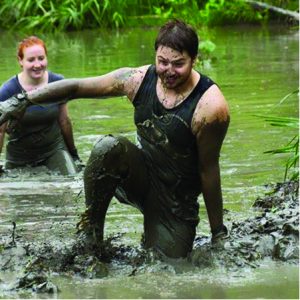 The Catalyst Credit Union Manitoba MudRun challenges participants to complete a 10 km trail run with more than 20 obstacles!
Register now for this exciting summer event!
Everyone who signs up will have the opportunity to raise money for the Alzheimer Society of Manitoba.
Saturday, August 11, 2018
8 am to 5 pm
Site of Dauphin Countryfest
See you there!

Get Your Motors Running for a Great Cause!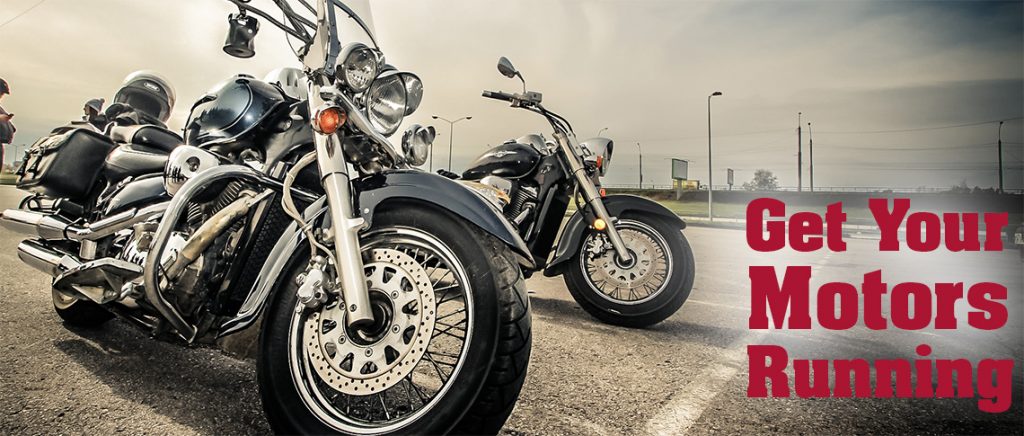 The 23rd Annual Motorcycle Poker Derby is set along a 250 km route throughout the Westman region, where motorcyclists will collect poker hands at various stops along the way.
Participants are encouraged to collect pledges online or in person. An entrance fee of $25 is waived is $100 in pledges is raised.
*Entrance fee to be paid morning of event*
Click here to Register now
Saturday, August 18, 2018
9am to 7 pm
Alzheimer Society Office – 457 9th Street, Brandon, MB
Education and Programs
Events & Volunteering