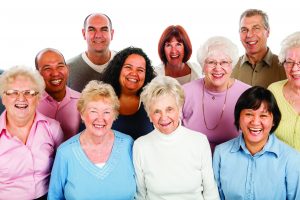 Are you a person living with Alzheimer's disease or other dementia? Are you interested in sharing your skills and experiences to help the Alzheimer Society of Canada in its work nationwide?
We are looking for one person from Manitoba in the early stage of dementia to join our national Advisory Group. This Group will guide the Society in its work by building on their "lived experience" of having dementia.
About the Alzheimer Society of Canada (ASC):
Since its founding in 1977, ASC has been providing services and support to Canadians. The Alzheimer Society federation consists of ten provincial Alzheimer Societies along with a network of 30 local Alzheimer Societies in Ontario and 19 local Societies in Quebec. The ASC plays a coordinating role in the federation, focusing on five key areas:
Research
Knowledge translation and exchange
Advocacy
Providing services and support to Alzheimer Societies nationwide
Fundraising to allow ASC to carry out the previous four activities
The Alzheimer Society of Canada has been a world leader in advocating for the involvement of people with dementia in the work of the organization. It is now time for us to expand our efforts to raise the voices of the people whom our organization is here to serve and represent.
Please read the Advisory Group Position Description and the Advisory Group Terms_of_Reference for more detail. If you are interested in applying, please contact Erin Crawford, Program Director, at ecrawford@alzheimer.mb.ca.