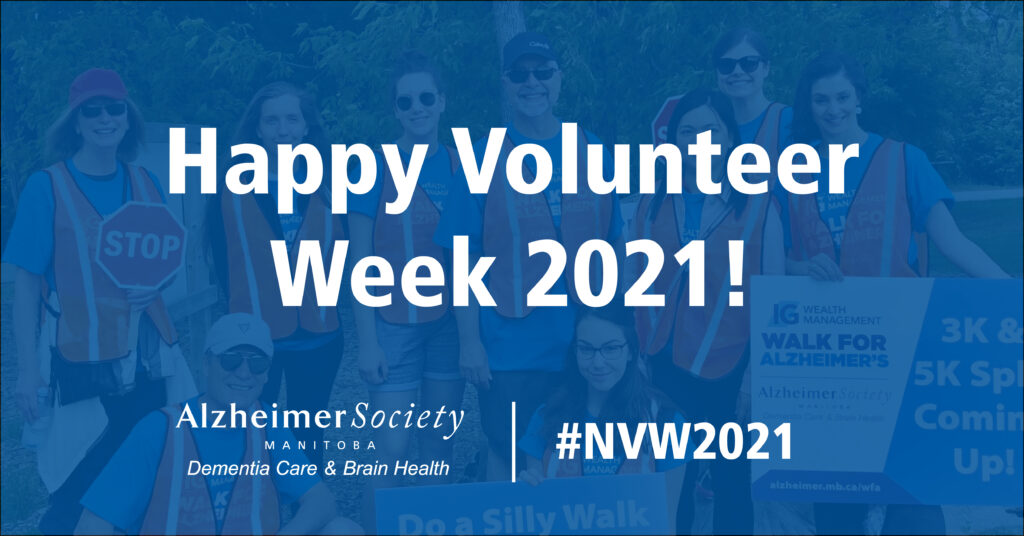 We're so thankful for all of our amazing volunteers that help us year after year. You'll meet a few of the many people that contribute to supporting those with dementia across the province and hope you follow along and cheer them on!
This year's national theme is "The Value of One, The Power of Many" and at the Society, we truly believe this notion as we've seen the difference of one volunteer has made for those living with dementia across the province, from helping serve food at our IG Wealth Management Walk for Alzheimer's, to giving a hand at our many virtual programs. We recognize and deeply appreciate the support and time our volunteers give to help make our organization the best it can be!
Tracker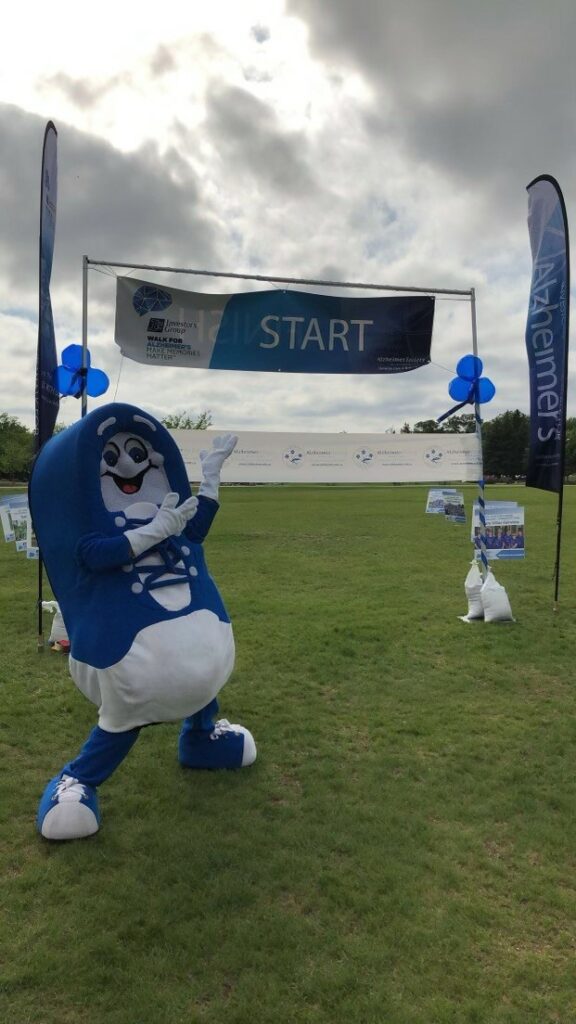 Tracker is our trusty mascot for our IG Wealth Management Walk for Alzheimer's. Although we are virtual this year, know that Tracker is cheering everyone on, no matter how you're moving in May!
"When I volunteer, I'm inspired by how the community comes together! I really enjoy getting to meet other people who all want to help people with dementia. Plus, it's a lot of fun to be loved by kids and adults alike who want their photo with me!"
Bob Kowalchuk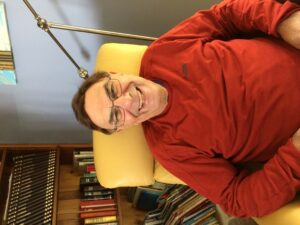 Bob Kowalchuk, from Carmen, Manitoba has volunteered and supported the South Central region for over 15 years!
"I knew I wanted to volunteer with a great organization during retirement and with my mother dementia's diagnosis, becoming involved with the Alzheimer Society of Manitoba would be a great fit. They've helped my family process and learn about dementia through their workshops and it was comforting to know they were there to support us. Building on the connection with other families over the years and advocating for the Society has been really rewarding."
Wendy Barker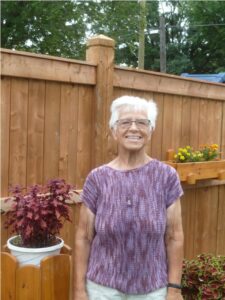 Wendy is a Minds in Motion volunteer who has been with us for over five years. Thank you for all of your help, Wendy!
"I have experienced the impact of dementia on both the person with dementia and their loved ones. My mother was intelligent, curious, kind and my role model in life. She had trained as a teacher by attending Normal School and worked in various one room country schools before she married my father. A mother of four children and an active participant on our family farm kept her busy but she decided to return to teaching in her 40s. In order to keep teaching high school she had to get a BA which meant taking summer school classes and correspondence courses. She taught mathematics in our local high school for many years. After retirement she took lessons to learn how to play the organ and accompanied church services. So it was difficult for her and heartbreaking for her children when she started forgetting things. I was thankful for the guidance the Alzheimer Society gave our family so that we could safely care for her. I decided I could return the help by raising funds through the Memory Walk (now IG Wealth Management Walk for Alzheimer's) and later by holding Coffee Breaks at my workplace."
"My mother is not the only person I knew who suffered from dementia. Other family members and friends also struggled with the disease. Many friends and acquaintances have shared with me their family's experience in caring for a loved one with dementia. The Alzheimer Society continues to offer support and training and fund research that has aided many Manitobans. So when I retired and I saw that the Society was looking for volunteers to help with the Minds in Motion program I thought it was a perfect fit for my newly available daytime hours. I've been volunteering for over five years now and I have loved every hour I have spent with the program. It is very rewarding to do something that helps people with dementia and their caregivers. Perhaps the biggest reason I continue to do it is to meet people who have led such interesting lives; they truly are inspirational."
Cindy Singer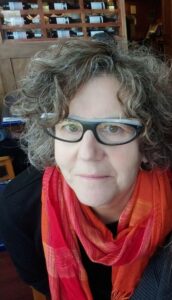 Cindy Singer is a dedicated Society volunteer of over 17 years! Recently, she supported our Gala in February by driving in -40C temperatures to deliver bags to our attendees – brr!
"I'm inspired to volunteer with the Alzheimer Society of Manitoba because of the support they have given my family and me over the years – this is my way of giving back to them. I consider many of the former and current employees my friends and I will continue to support in any way I can."