In This Issue
Research Forum: What's Behind the Headlines?
Congratulations to the Winstones!
How to Keep Your Spouse Engaged when Dementia is Present
Save the Date for Care4u Family Conference!
Discover. Explore. Get Involved.
Fall Minds in Motion®: Volunteers and Participants
Online Education and Support Groups: We're Here for You!
Professional Development Series: Caring During COVID-19 and Beyond
Test a Robot Today! Study Participants Needed
Did you provide care during the pandemic? Participants Needed for Study
The Winnipeg 10 & 10 Run is Back Online!
It's Your Chance to Play Chase the Ace!

Blood Test Diagnosis Closer to Reality . . .
Healthy Heart Prevents Dementia . . .
Alzheimer's Drug Controversy Continues . . .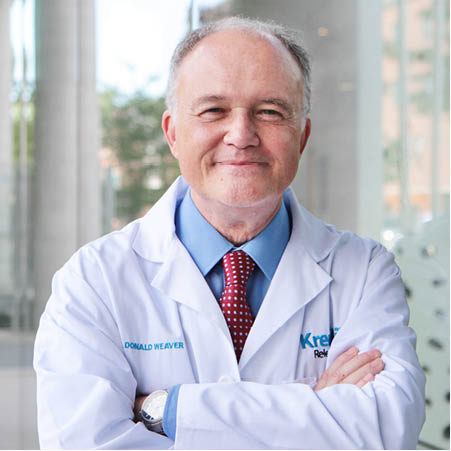 What's the reality behind these headlines? Register now for our free public forum, "Digging Deeper: What's Behind the Headlines in Dementia Research?" This event is generously sponsored by Brightwater Winnipeg.
Featuring world renowned and award winning scientist Dr. Donald Weaver from the Krembil Research Institute, we'll be exploring a variety of dementia research findings and discovering more about the science behind news headlines.
Date: Tuesday, September 21, 2021
Time: 6:30 – 8 pm
Location: Zoom
Featuring: Donald Weaver, MD, PhD, FRCPC, FCAHS, Director & Senior Scientist, Research Brain Institute, University Health Network

Sponsored by Brightwater Winnipeg
This event is supported in part by the Nathan Stall Endowment Fund.
For more information, contact us at alzmb@alzheimer.mb.ca or call 204-943-6622.
Congratulations to the Award Winning Winstone Family!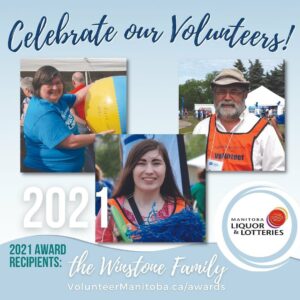 The Alzheimer Society is proud of a family of volunteers who have been giving their time and energy to our organization since 1992. Arla, Reed and Arden Winstone were this year's recipients of the Manitoba Liquor & Lotteries Family Award in Volunteer Manitoba's 38th Volunteer Awards.
Reed, Arla and Arden have raised thousands of dollars and donated countless hours to supporting programs and services for those living with dementia. Additionally, each member has donated time in a handful of roles, such as administration, event organization and preparation, and facilitating the Minds in Motion® Program.
The family's involvement in uplifting Manitoba's Alzheimer's community stemmed from both Reed and Arla's parents living with dementia, where they experienced the first-hand challenges other families face.
Congratulations to the Winstones!
To learn more about the Volunteer Awards, visit the Volunteer Manitoba website: https://www.volunteermanitoba.ca/awards.php

Caregiver Tips:
How to Keep Your Spouse Engaged when Dementia is Present
Many couples develop routines over the course of their marriage when it comes to household duties. If one spouse develops dementia, these routines could be disrupted, and it may be difficult to keep the person engaged. Here are a few tips that can help in this situation: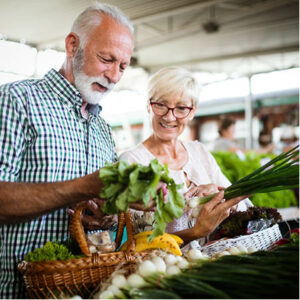 Take a deep breath:
Remember that your spouse is trying their best, and if they don't remember your usual way of doing things, it's not their fault.
Think about your spouse's job:
Can your spouse still do their usual job? If their abilities have changed, you may need to make some adaptations, such as doing a job together or providing visual prompts.
Practice positive action starters:
Ask your spouse to help in a positive way. Examples include: "You're really good at this – will you help me?" and "I could use a second opinion – could you take a look and see what you think?"
Think about what your spouse enjoys:
Ensure your spouse can be involved in the jobs they have always loved, even if adaptations are necessary. If they love gardening, let them pull weeds. If they love doing the grocery shopping, guide them to the items you need and let them choose.
Be aware of energy levels:
Be aware of when your spouse may need a break in case they do not recognize that they are tired. Help them to transition from work duties to a break time.
Build a team and do it early:
As your spouse's dementia progresses, you may not be able to do everything yourself. Start to involve others, sooner than later, such as inviting a friend for lunch once a week or hiring a professional for a couple of afternoons. This way, your spouse can interact with others, letting you recharge.
Take time for yourself:
Caring for a spouse or partner who is living with dementia can be challenging. Remember to care for yourself by finding ways to take the breaks you need. Then you will be in the best state of mind to support your spouse.
Adapted with permission from Teepa Snow's Episode 96 of the Dementia Care Partner Talk Show Podcast.
Save the Date!
Registration Opening Soon for Care4u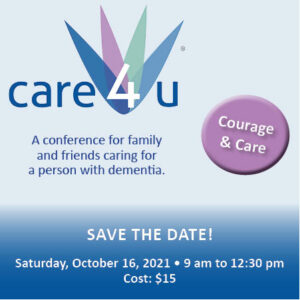 The Alzheimer Society invites you to join us on Saturday, October 16, 2021 from 9 am to 12:30 pm via ZOOM for a morning of learning strategies and resources to help you find and strengthen your courage as a care partner amidst times of constant change.
With Courage & Care as the central theme this year, our featured experts will touch on a variety of topics to help support family and friend care partners of people living with dementia. Learn about managing difficult situations, loss and grief, financial and legal issues and more!
Website and online registration are coming soon!
For more information, please contact:
Jennifer Vicente-Licardo, Education Manager
204-943-6622 / 1-800-378-6699
alzeducation@alzheimer.mb.ca

Discover. Explore. Get Involved.
In-person Community Programs are Back this Fall!
With Covid restrictions loosening, things are starting to open up, and our community partners are hard at work planning for in-person dementia friendly programs this fall. Included is the brand new Tales Along the Trails at FortWhyte Alive, along with three more of our established programs.
Through these partnerships, people with early to moderate symptoms of dementia and their care partners have opportunities to get out and participate in engaging and stimulating activities for a reasonable fee.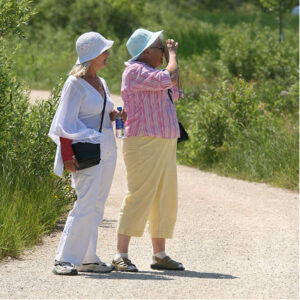 NEW! FortWhyte Alive:
Tales Along the Trails
Enjoy Manitoba's autumn outdoors! Watch the leaves turn colour, hear the rush of migrating geese and smell the cranberries ripen in the fall forest. During Tales Along the Trail, participants will encounter the natural world in a safe and exciting way. An experienced naturalist will guide the group along FortWhyte's gentle pathways. Each session wraps up with stories, tea and a tasty treat around a toasty campfire.
The program runs from 2 to 3:30 pm on the following Wednesdays for six weeks: September 15, 22 and 29 and October 6, 13 and 20.
Registration opens on Monday, August 9. Please email bookings@fortwhyte.org, or call Dana at 204-989-8355 ext 204.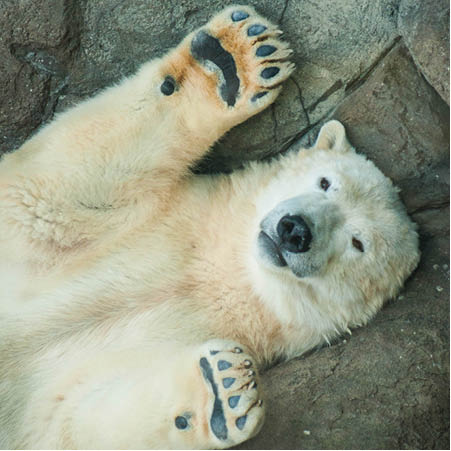 Assiniboine Park Zoo:
Journeys Through the Zoo
This engaging program lets participants explore Assiniboine Park Zoo's most famed exhibit: Journey to Churchill. Led by an educator coordinator, the group will explore arctic animals and earth friendly themes while building community through reminiscing, sensory activities and take-home projects.
The program runs from 10 am to 12 pm on the following Tuesdays for four weeks: September 14, 21 and 28 and October 5.
Registration opens on Tuesday, August 10. After that date, participants can register at assiniboinepark.ca/programs-and-tours/workshops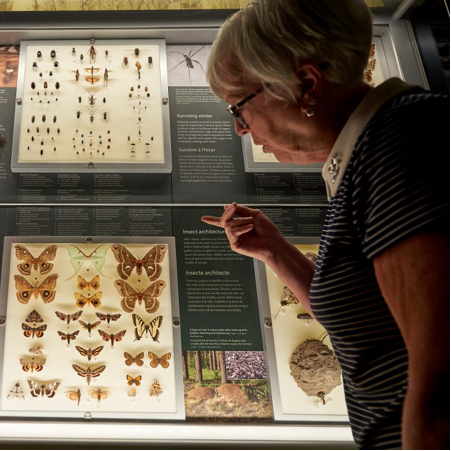 Manitoba Museum:
Now and Then – A Journey in Time
This lively program encourages exploration of the Manitoba Museum's many collections. Led by a museum learning facilitator, participants explore old memories and create new ones through object handling, multisensory activities and stimulating discussions. Each session highlights one of the Museum's distinct galleries, from the animals of the Arctic to the far reaches of ancient Egypt, and many more. Participants are welcome to explore the Museum Galleries before or after the program.
The program runs from 1:30 to 3 pm on the following Fridays for four weeks: September 17 and 24; October 1 and 8.
Registration is now open. Please call or email Corinne Antoniuk at 204-988-0671 / cantoniuk@manitobamuseum.ca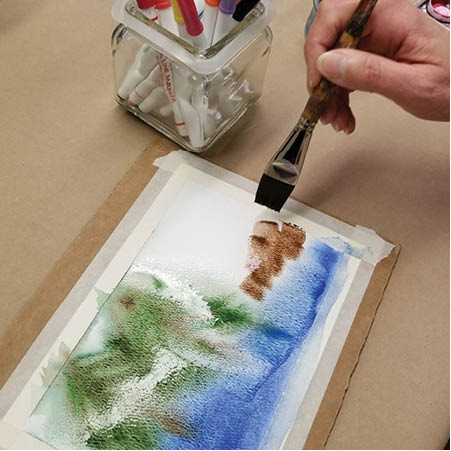 Winnipeg Art Gallery:
Art to Inspire
Art to Inspire is designed to creatively engage participants with visual art. Held in the Winnipeg Art Gallery and led by art educators and artists, participants make, view and discuss art in a supportive setting. Each session looks at a different theme, and those involved are encouraged to contribute in a variety of ways to celebrate present moment awareness and meaningful creative expression.
Stay tuned for dates, times and registration information.
Fall Minds in Motion® Program:
Opportunities for Volunteers and Participants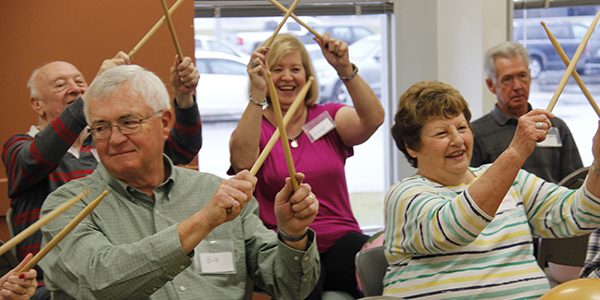 Our popular Minds in Motion program connects people living with early to moderate signs of dementia and their care partners through fitness, fun and friendship. Participants take part in a gentle chair fitness class followed by socially engaging activity and conversation.
This fall, we have opportunities for volunteer leaders, and we are also looking forward to seeing returning and new participants.
Volunteer Recruitment
Are you interested in learning more about what it is like to be a volunteer for the Minds in Motion program in your community? This virtual meeting will answer all of your questions. You will:
experience a mini program
learn about the duties
hear from a volunteer first hand about the program
Tune in on Thursday, September 9 from 10 to 11 am via  ZOOM (link will be provided). Click here to register and for more information about the role of Minds in Motion volunteers.
Welcome Returning and New Participants!
We anticipate lots of laughs and social interaction in our fall Minds in Motion sessions, which will start after Thanksgiving weekend. We are excited to offer these sessions both in-person (if COVID regulations permit) and online.
Dates and times for the fall Minds in Motion sessions will be available later in August. For more information, contact mindsinmotion@alzheimer.mb.ca
Click here to find out more about what Minds in Motion is all about!
Online Education and Support Groups: We're Here for You!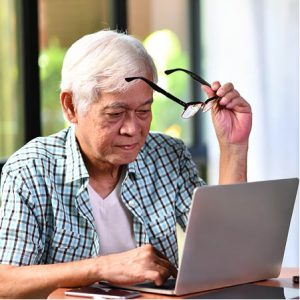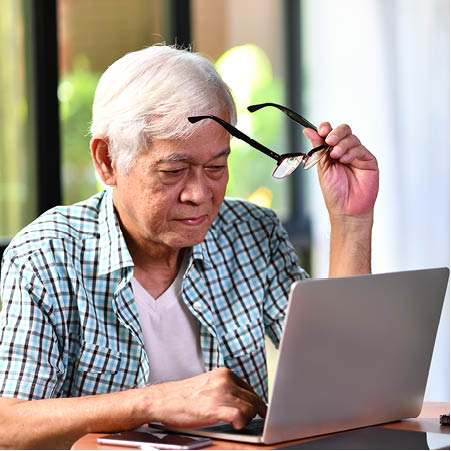 The Alzheimer Society offers virtual education programs and support groups, and there's something for everyone! Here's the best part – you can participate from the comfort of your own home, no matter where you live. All you need is a computer and a Wi-Fi connection!
ONLINE EDUCATION SESSIONS
Our online education sessions cover a wide range of topics – from the progression of dementia to legal and financial matters. The sessions are geared towards helping people with dementia and their caregivers be confident on their dementia journey. Here's what's coming up:
Financial Confidence Workshop, Presented by IG Wealth Management
Wednesday, August 18, 10:30 to 11:30 am
Click here to register.
Living with Dementia First Steps: Part 1
Sponsored by Edison Properties
– the progression of dementia
– exercises to experience what dementia might feel like
Saturday, September 18, 10 to 11:45 am
Click here to register.
Understanding Responsive  Behaviour in Dementia
Sponsored by Edison Properties
Wednesday, September 29, 2 to 3 pm
Click here to register.
Living with Dementia First Steps: Part 2
Sponsored by Edison Properties
– legal and financial matters
– safety at home for persons with dementia and their care partners
Saturday, November 13, 10 to 11:45 am
Click here to register.
Living with Dementia First Steps: Part 3
Sponsored by Edison Properties
– home care and community resources
– advocating for the person with dementia
– care for yourself
Saturday, December 11, 10 to 11:45 am
Click here to register.
VIRTUAL SUPPORT GROUPS
For Care Partners: A variety of days and times are available for those interested in joining a virtual support group for care partners. These groups help connect people with others living in a similar situation during these uncertain times. Click here to register for a date and time that suits your schedule.
Ambiguous Loss Support Group for Care Partners: Ambiguous loss is a type of loss felt when a person with dementia is still physically here, but may not be mentally or emotionally present in the same way as before. This support group is an eight-week program to help care partners navigate this type of loss. For more information or to add your name to the waitlist for the next available session, please contact:
Samantha Holland
Interlake-Eastern Regional Coordinator
204-268-4752
alzne@alzheimer.mb.ca
For People with Dementia: We are holding virtual support groups to ensure continued access to support and information during the pandemic. These weekly groups for people with dementia provide participants an opportunity to:
Learn about living with dementia and its progression.
Share feelings and common experiences.
Exchange practical coping strategies.
Participate in discussions.
For more information about support groups for people with dementia, please contact:
Sarah Dueck
Client Support Coordinator
204-943-6622 ext. 213
sdueck@alzheimer.mb.ca

Caring During COVID-19 and Beyond
Sponsored by All Seniors Care
We're excited to invite you to our Dementia Care Professional Development Series! Sessions are geared towards health care staff and take place online monthly until March 2022.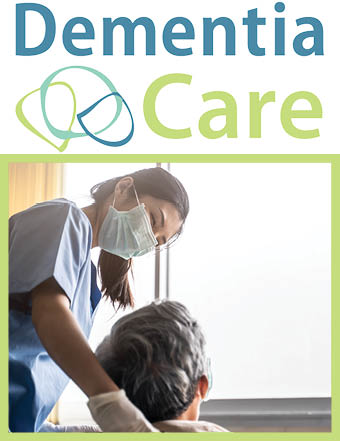 The next sessions are two half-day workshops on Tuesday, August 17 and Thursday, August 19 from 1 to 4 pm. Called Dementia Care Education, they feature two Alzheimer Society staff members, Education Manager Jennifer Vicente-Licardo and Education Coordinator Heather Hiscock, who will discuss the basics of dementia and dementia care. They will identify skills and strategies for day-to-day care and will offer information on brain and cognitive changes in dementia.
Additional sessions will be offered monthly, focusing on hands-on/practical skills in providing day-to-day care, enhancing communication skills and many more best practices in dementia care. These sessions take place via Zoom.
Click here to register. The cost is only $20 and covers 11 sessions in this series, which started in May. If you miss any, you will have access to previous recordings.
Click here to review upcoming sessions and click here for speaker bios. Please mark your calendar and share with your colleagues. We look forward to seeing you!
Test a Robot Today!
Research Team Needs Families to Try New Technology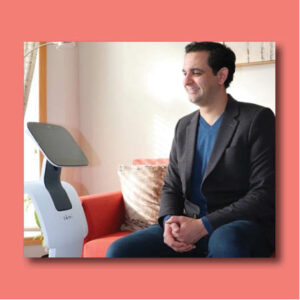 The College of Rehabilitation Sciences, Rady Faculty of Health Sciences at the University of Manitoba, Research Manitoba and the Victoria General Hospital Foundation are helping people living with dementia in Manitoba with new technology that allows them to interact with caretakers no matter where they are.
Telepresence robots are remote-controlled computer, tablet or smartphone-controlled robots, which may include a video camera, screen, speakers and microphones. This helps the person interacting with the robot to view and hear its operator – often a family caregiver – and the operator can simultaneously view what the robot is "seeing" and "hearing."
The research team, headed by Dr. Amine Choukou and Dr. Reg Urbanowski from the College of Rehabilitation Sciences, has 15 telepresence robots and is looking for families to take part in the pilot project.
"Some caregivers sacrifice so much to take care of their loved ones," Urbanowski said. "We anticipate these robots will help them live healthier, more balanced lives."
Click here to read more about the telepresence robots.
If you are interested in taking part please contact Amine.Choukou@umanitoba.ca.
Calling Pandemic Health Care Providers:


Researchers Want to Hear From You!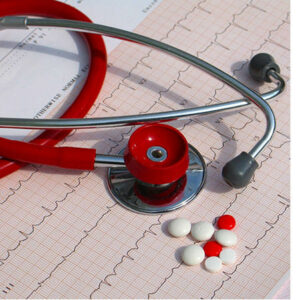 Researchers at Rady Faculty of Health Sciences at the University of Manitoba, led by Dr. Harvey Chochinov, are conducting a national research study on the experiences of frontline healthcare providers who have cared for dying patients during the COVID-19 pandemic. The study, which asks participants to answer survey questions, is called: Dignity in Care During the COVID-19 Pandemic – Exploring the Long-Term Effects on Healthcare Providers.
Eligibility Criteria: 
18 years of age or older
frontline healthcare professionals (including palliative care physicians, generalists, psychiatrists, intensivists, nurses, physician assistants, healthcare aides; psychologists, social workers and spiritual care professionals) who have looked after dying patients during the COVID-19 pandemic
located within Canada
Click here to learn more and to sign up to become a participant.
The Winnipeg 10 & 10 Run is Back Online!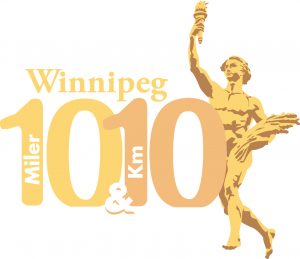 Run or walk anywhere, anytime between September 10 and October 4, 2021. Whether you're a casual runner/walker or an elite athlete, this event has something for everyone and is part of the Manitoba Runners' Association Classic Race Series and Celebration Series.  The event offers 5 km, 10 km, 10 mile and 30 km distances.
Register, donate or pledge an athlete today at events.runningroom.com
Virtual Entry – $40 includes a finishers medal and a technical long sleeve t-shirt.
A portion of funds raised goes to the Alzheimer Society of Manitoba.
For more information please contact Chris Walton. 
Don't Miss Your Chance to Chase the Ace!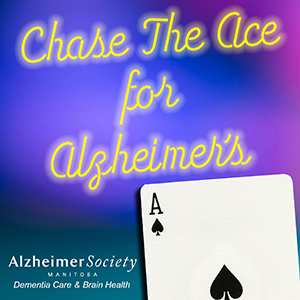 DRAWS: Wednesdays at 3 pm CST
Check out our newest online fundraiser and help those living with dementia across the province. Try catching the Ace of Spades every week until it's found!
For more details on ticket pricing and how to play, visit chasethealzheimerace.ca
Remember. You Are Not Alone.
We are here to help you and your family through these difficult times. You can reach a comforting ear by phone or get a quick response by email. Call us at 204-943-6622 (Winnipeg), 1-800-378-6699 (toll free in Manitoba) or email alzmb@alzheimer.mb.ca