In This Issue
Register Now for Care4u Family Conference
Caring for a Parent: No Regrets for this "Daddy's Girl"
Managing a Tough Situation: Disinhibited Behaviours
Funding Research: Keeping the Knowledge Coming
Teepa Snow to Present Dementia Care Session in November
October is Lewy Body Dementia Awareness Month
2021 Fall Education Calendar
Connecting Through Virtual Support Groups
Research Participants Needed: Safety
Research Participants Needed: Perspectives

Don't Miss the 2021 Care4u Family Conference!
Come to the Care4u Family Conference on Saturday, October 16 and you'll discover that you have the Courage to Care. With sessions ranging from managing tough issues to facing grief and planning for the future, you'll learn strategies and find resources to help you in your caregiving journey as a care partner amidst these times of constant change.
Registration is open and is filling up fast. Register here now! For more information on the sessions and speakers, click here. The conference will take place via Zoom.
Care4u is sponsored by:

Caring for a Parent:
No Regrets for this "Daddy's Girl"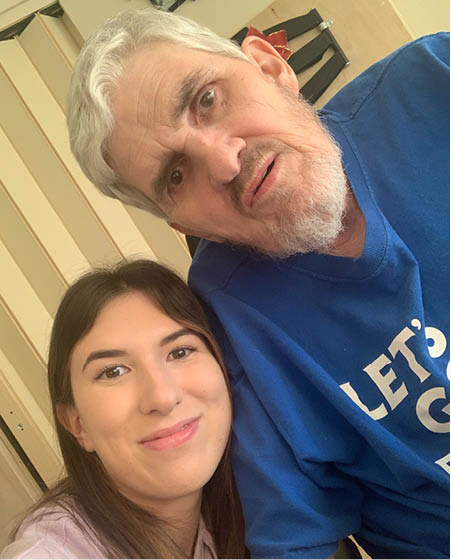 Most young people develop their social lives when they're in their teens and early twenties. They do things like go to parties and hang out with friends.
For Alexis Brockington, things were a little different. Her mother died when Alexis was only four years old and, naturally, she became "daddy's girl." She was 16 when her world was turned upside down: her father, Stephen, was diagnosed with young onset dementia. From then on, Alexis dedicated herself to being his primary caregiver.
Today, Stephen is 64 and Alexis is 23. About a year ago, he moved from his St. James area home to Seven Oaks Hospital while waiting for placement in a care home. In April 2021 a permanent home was found for him in a specialized dementia care unit at a facility in St. Boniface.
Alexis is relieved her dad is safe and well cared for. She can visit him every day, but no longer shoulders the total responsibility for his well-being.
"Did I give up a lot? Yes and no. I didn't travel or go to parties. I had to leave work sometimes to make sure he was safe and wasn't wandering outside the house. The police found him a couple of times.  But I tried my best… and I'd do it again," she says.
Stephen was a realtor in Winnipeg for 25 years before his diagnosis ended his career. "He really loved real estate and was a really strong individual. He was a super chatty person. Everybody loved him," says Alexis.
It was a terrific blow to hear her dad's diagnosis, but she knew he needed her. "I wouldn't have had it any other way," she says.
These last few years Alexis has worked as a waitress while caring for her dad. "I didn't have a chance to go to university because it would have been too time consuming," she says. That changed since her dad moved into the care home. This fall, she began her first year of university, where she is going to study social work. "I like helping people," she says, simply.
Alexis reached out for help from the Alzheimer Society, connecting with client support for advice. Looking back on the years she cared for her dad, she realizes she should have tried to get help sooner to relieve some of the burden on herself and to obtain more information.
She advises others to act more quickly than she did. "Seek out resources and supports as soon as you can. Don't be afraid to ask for help."

Managing a Tough Situation:
Disinhibited Behaviours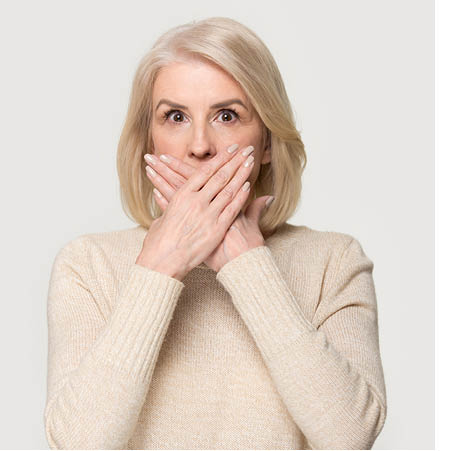 When providing care and support for a person with dementia, tough situations can occur, leaving the care partner unsure about what to do.
Here is one difficult scenario: a care partner witnesses their spouse making inappropriate remarks to a home care worker. The care partner is left feeling extremely disheartened and embarrassed and has no idea how to react – the spouse has never talked in such a manner before.
Why did this happen, and what should the care partner do?
Disinhibited Behaviour
In this scenario, the spouse is reacting in a disinhibited manner. Disinhibition may include making rude or tactless remarks, bold behaviour (as in the example), exposing oneself or fondling oneself.
It's important to understand the reasons why a person may be behaving in a particular way. Some reasons for disinhibited behaviour include:
Confusion (i.e. believing a home care worker is their wife).
Discomfort (i.e. removing clothing because they feel too hot).
Forgetting coupled with loss of skills due to changes in the brain (i.e. forgetting to be discreet when not dressed).
Disorientation (i.e. urinating in a closet, thinking it is the bathroom).
What to do:
Look for the reason for the behaviour so you can understand why it is happening.
Check with the doctor to rule out physical illness, medication side effects or other factors that may be causing discomfort.
React with patience and gentleness, even though the behaviour may be embarrassing. The behaviour is part of the illness.
Give appropriate physical contact, such as stroking and hugging. This may soothe anxiousness and provide reassurance.
Distract the person from inappropriate sexual behaviours with gentle reminders and by providing another activity.
Adjust the person's clothing. Consider buying clothing without zippers.
There is no doubt that disinhibited behaviours can be difficult for family members and care partners, but remember that they are symptoms of dementia; the person does not mean to cause embarrassment.
To talk through some of the issues you may be experiencing, call the Alzheimer Society for help at 204-943-6622 or toll free at 1-800-378-6699 or by email: alzmb@alzheimer.mb.ca
Also, consider signing up for this year's Care4u Family Conference, which takes place via Zoom on Saturday, October 16 from 9 am to 12:30 pm. During one of the sessions, a panel of dementia experts will discuss difficult situations that care partners may face and will provide strategies and resources for managing them.
Click here to register for Care4u.
Funding Research:




Keeping the Knowledge Coming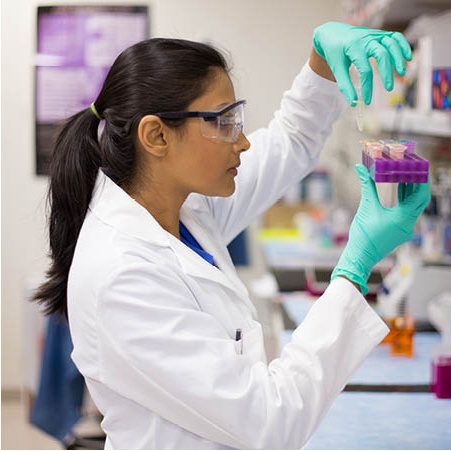 We don't have all the answers about dementia, but many of the best and brightest minds are working on it.
Researchers all over the world are working to find causes, cures and care options for this evasive disease. Canadian researchers are keeping step, with the Alzheimer Society of Canada there to support them in their work.
For over 30 years, the Alzheimer Society Research Program (ASRP) has proven itself to be one of Canada's most innovative hubs for dementia research. It provides funding annually for researchers to pursue studies in several important areas. In 2021/22, those areas are: cause, developing treatments, diagnosis and detection, epidemiology, improving care for people with lived experience, risk and prevention, therapy, and translational.
This year, an investment of more than $3 million will support 26 dementia researchers and their teams across Canada, with the Alzheimer Society of Manitoba contributing $128,247 to that total.
"Dementia research in Canada is significantly underfunded when compared to other global nations," says Dr. Saskia Sivananthan, Chief Science Officer, Alzheimer Society of Canada, "That's why we're dedicated to investing in new ideas in dementia research so that the millions of Canadians touched by dementia can have hope."
A Variety of Interests
This year's funding recipients reveal an intriguing variety of research interests. For example, Lindsay Cahill of Memorial University, who is looking at cause, is using a mouse model to improve the fundamental understanding of how chemicals in the brain change during the neurodegeneration that occurs in dementia. Can physical exercise mitigate these changes?
Ken Harder of the University of British Columbia is interested in treatment. Also using mice, his team will test an infusion of a healing immune cell called "patrolling-monocytes" to see if it will clear away amyloid beta and dead cells.
University of Calgary's Julia Kirkham is concerned about the lived experience of those with dementia. In her study, she will look at medications. Specifically, with the lowered rates of antipsychotic medication usage in long term care over the past 10 years, are other harmful mediations being prescribed instead?
This is just a sampling of the areas of interests of the ASRP recipient's areas of study. For more information on the researchers and the work they are doing, click here.
To learn more about ASRP, click here.

Caring During COVID-19 and Beyond Features Teepa Snow!
Sponsored by All Seniors Care
We're excited to invite you to the October and November sessions of our Dementia Care Professional Development Series! Sessions are geared towards health care staff and take place online monthly until March 2022.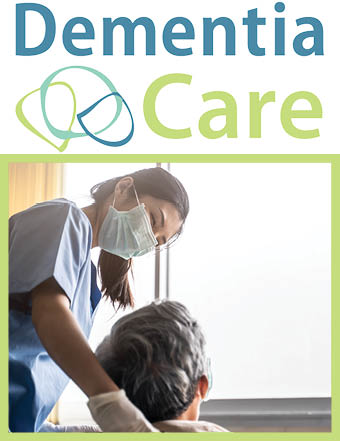 The next session, called Neurologic Music Therapy and Dementia: Integrating Ideas and Strategies to Support Day to Day Care, takes place on Wednesday, October 20 from 10:30 to 11:30 pm. Music therapist Elizabeth Nightingale will provide a live interactive event to introduce health care partners to Neurologic Music Therapy. She'll reveal how these techniques are relevant for use with people living with dementia.
On Thursday, November 18 from 6:30 to 8 pm renowned dementia care expert Teepa Snow will make an appearance to help participants improve care interactions with those living with dementia. In her session, called Improving Hands-on Skills for Providing Care, Teepa will demonstrate a variety of physical techniques and cuing strategies, focussing on communicating in a way that connects emotionally with the person.
Additional sessions will be offered monthly via Zoom. They cover a variety of topics, including dementia and alcohol/nicotine dependence and the role of medication in managing responsive behaviours in dementia
Click here to register. The cost is only $20 and covers 11 sessions in this series, which started in May. If you miss any, you will have access to previous recordings.
Click here to review upcoming sessions and click here for speaker bios. Please mark your calendar and share with your colleagues. We look forward to seeing you!
October is Lewy Body Dementia Awareness Month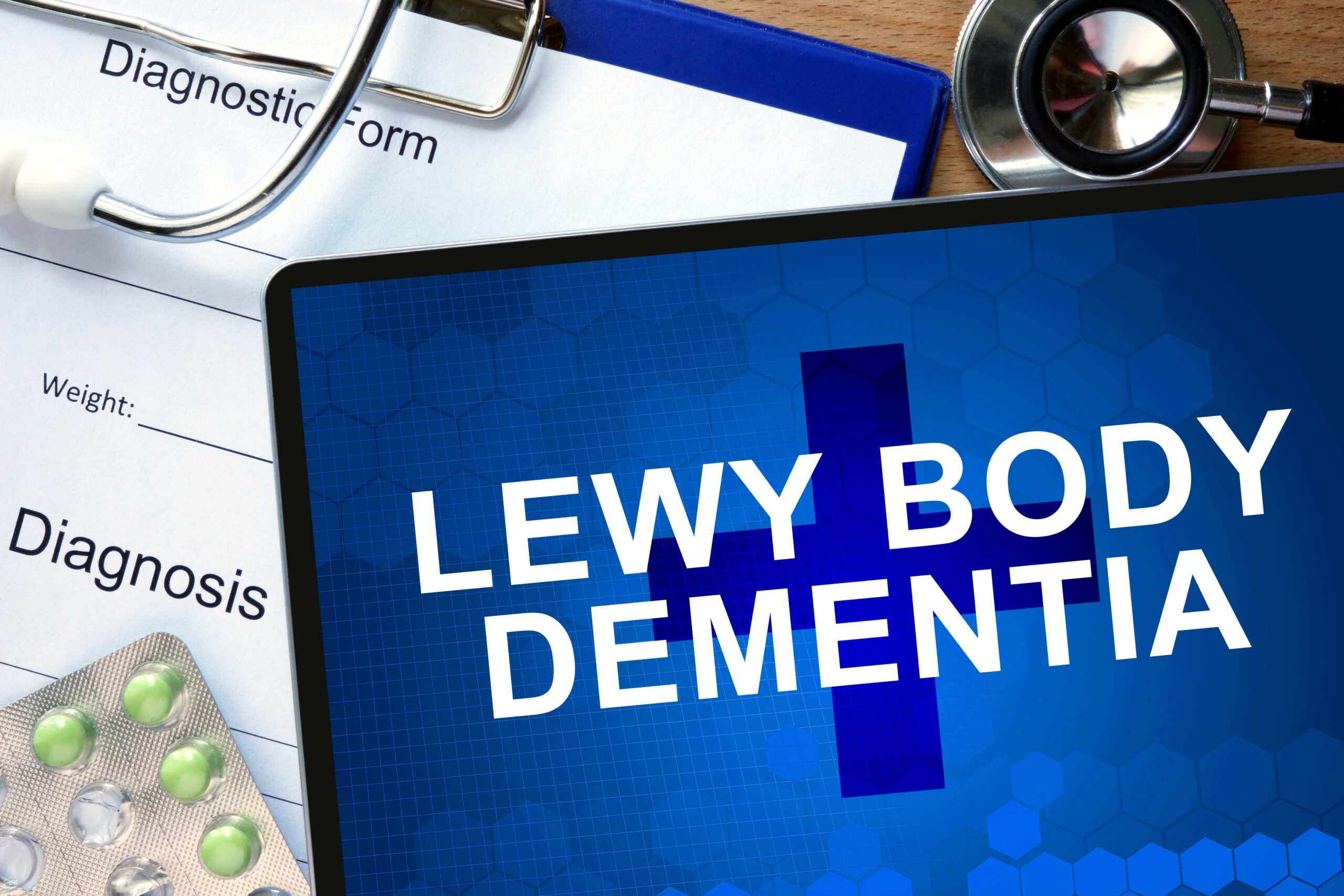 If you don't know what Lewy body dementia is all about, now is the time to find out: October is Lewy Body Dementia Awareness Month.
LBD, or "Dementia with Lewy bodies," is a type of dementia that affects the thinking and moving parts of the brain. LBD occurs because of abnormal deposits of a protein called alpha-synuclein that develops inside the brain's nerve cells. This disease accounts for 5 to 10% of all dementia cases.
LBD can occur by itself, or together with Alzheimer's or Parkinson's disease.
The Alzheimer Society provides resources for families living with all forms of dementias and is excited to acknowledge and bring awareness to Lewy body dementia. For more information on LBD, please visit the Alzheimer Society of Canada or the Lewy Body Dementia Association.
Check Out the 2021 Fall Education Calendar!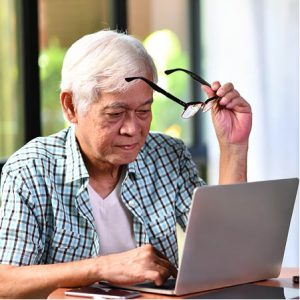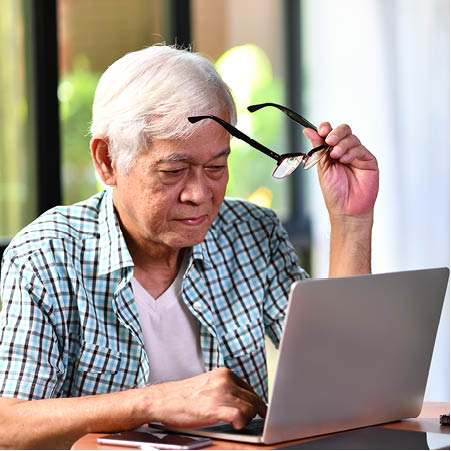 The 2021 Fall Education Calendar is now available! We have a variety of programs to help you on your dementia journey, including updated Minds in Motion sessions, both virtual and in-person.
To check out the available seminars and register, visit the calendar now!
Online Family Education Sponsored by

Connecting Through Virtual Support Groups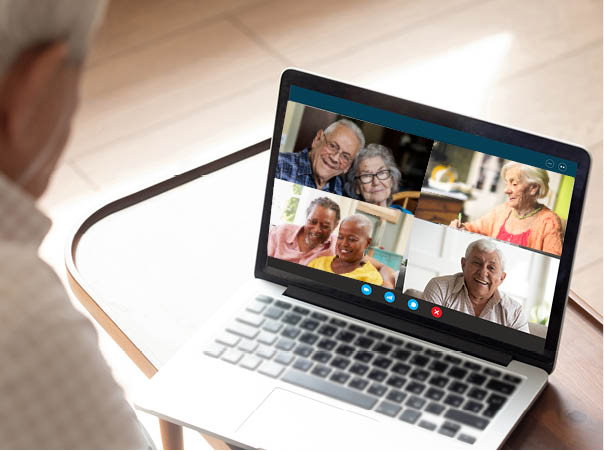 Several support groups are available at the Alzheimer Society of Manitoba. Check below to see which one best fits your needs.
For Care Partners: A variety of days and times are scheduled for those interested in joining a virtual support group for care partners. These groups help connect people with others living in a similar situation during these uncertain times. Click here to register for a date and time that suits your schedule.
Ambiguous Loss Support Group for Care Partners: Ambiguous loss is a type of loss felt when a person with dementia is still physically here, but may not be mentally or emotionally present in the same way as before. This specialized support group is an eight-week program to help care partners navigate this type of loss.
NOTE: The current fall session is at capacity. However, interested participants can still reach out to be put on a waitlist for future sessions. For more information, please contact your local office. Contact information can be found here.
For People with Dementia: We are holding virtual support groups to ensure continued access to support and information during the pandemic. These weekly groups for people with dementia provide participants an opportunity to:
Learn about living with dementia and its progression.
Share feelings and common experiences.
Exchange practical coping strategies.
Participate in discussions.
For more information about support groups for people with dementia, please contact:
Sarah Dueck
Client Support Coordinator
204-943-6622 ext. 213
sdueck@alzheimer.mb.ca

Calling for Research Participants:
Safety in Long-term Care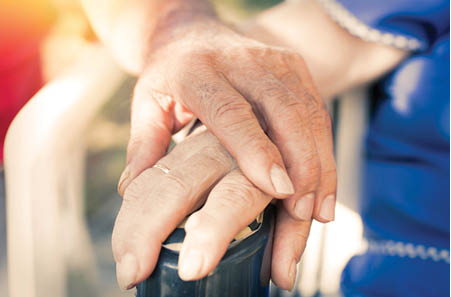 If you're an older adult receiving long-term care in Manitoba or a family care partner to someone receiving long-term care in Manitoba, Brandon University wants to hear from you! They are looking for willing participants to fill out a survey to share their thoughts about safety in long-term care.
Visit their website to find out more: https://people.brandonu.ca/herronr/sample/safe-places-for-aging-and-care/
Calling for Research Participants:


Getting Perspectives About Experiences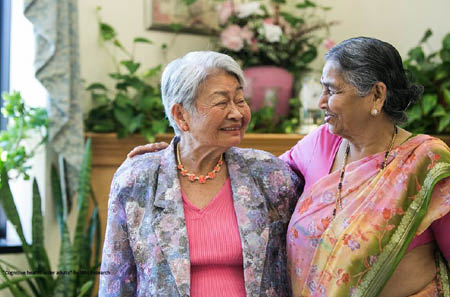 Researchers from the University of Waterloo are looking to connect with persons living with dementia and family/friend care partners from across Canada to learn about their experiences and perspectives on dementia. The information will help shape Canada's dementia data system and help promote quality of life for those with dementia and care partners (family and friends).
Interested individuals will be asked to participate in one 60 to 90 minute focus group either online (e.g. Zoom) or over the phone. Participants will be compensated for their time.
For more information, please contact:
Vanessa Vucea-Tirabassi
Schlegel-UW Research Institute for Aging
PH:  519-904-0660 x 4136
Email:  vanessa.vucea-tirabassi@the-ria.ca
Remember. You Are Not Alone.
We are here to help you and your family through these difficult times. You can reach a comforting ear by phone or get a quick response by email. Call us at 204-943-6622 (Winnipeg), 1-800-378-6699 (toll free in Manitoba) or email alzmb@alzheimer.mb.ca