In This Issue
Take Action for a Healthy Brain
Personal Story: "I know we were lost, but…"
Call for Board Members!
Dementia-friendly Public Transportation
Discover. Explore. Get Involved.
Sweet Dreams! Tips for Getting a Good Night's Sleep
Have Your Say About Improvements in Long-term Care
Research: The Effects of Isolation on People with Dementia
Dementia Care 2022 Professional Development Series
Register Now for Spring 2022 Education Sessions!
Connecting Through Support Groups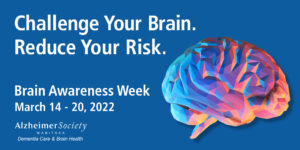 Take Action for a Healthy Brain!
The Alzheimer Society is celebrating Brain Awareness Week from March 14 to 20 to encourage people to challenge their brain and reduce their risk of developing dementia.
Over the week, we will be sharing tips and tricks to help you keep your brain healthy, such as:
Being socially active
Making healthy food choices
Reducing stress
And more!
Make sure to check our Facebook, Twitter, Instagram and LinkedIn throughout the week to learn more about how the Society can help YOU stay safe, be healthy and have fun! You'll find information on programs to help you stay active, a personal story about brain health and some brain teasers to keep you thinking!
You can also click here to go to the brain health page on our website for more tips.

"I know we were lost, but…"
Our Dementia Journey
By Gary Elbers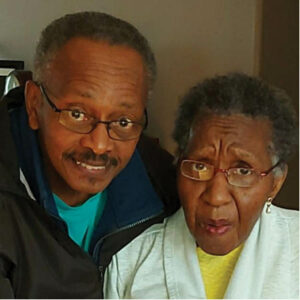 Summer 1971, lost and too ashamed to ask directions. This was the predicament after inviting my fiancé, Brenda, on our maiden car trip in Winnipeg. At every junction, I had to quickly decide – go straight or turn? I looked for landmarks in the distance and pretended I knew what they were.
My plan was simple: keep talking, stay calm and don't let her know we are lost. Hours later, I found Osborne Street. With conviction, I said, "Let's go home." When we finally parked, she gently touched my arm, smiled and said, "I knew we were lost, but it's OK – we are together."
Brenda, now my wife, is experiencing dementia, and it's not a trip – it's a journey. I don't remember when it started because, too ashamed to ask for help, I ignored, excused and doubted many early signs. I also thought I could handle it but soon became overwhelmed as the disease rapidly progressed. She began wandering, got lost driving and her cooking became unsafe. Eventually, I contacted the Alzheimer Society of Manitoba, joined a support group and began to educate myself.
I equate this dementia journey to again being lost and, at every juncture, having to decide – go straight or turn. This time, however, via the Alzheimer Society, I now have direction.
In 2019 I participated in the Society's Ambiguous Loss workshop, which helped enrich my relationship with Brenda. It enabled me to separate her from the disease and cemented my approach on this journey.
The workshop was designed to help caregivers recognize and explore their innermost feelings and emotions. In one scenario, we were asked whether we saw the glass as half full or half empty. I discovered that if I consciously change focus (glass size), the water will overflow, providing more than I expect. For example, a few months ago while I was continuously talking, Brenda – who is in the advanced stage of dementia and aphasia – shouted, "Shut up." I was surprised, shocked, stunned and delighted; that rude remark was music to my ears. It told me she was still processing information.
Now I sense the communication through her sounds and body language. I believe if I only focus on what used to be or what we have lost, the opportunity to take advantage of what there is now will also be lost.
Personally, I cannot change the course of her dementia, nor can I influence the past. The only impact I have is on this moment in time. So, for her, I've chosen to make today the best of the rest. If tomorrow comes, whether it's brighter or not, I will again make it the best of the rest.
As long as we are on this dementia journey, I will always reach out, gently touch her arm, smile and repeat her words engraved in my heart: "I know we are lost, but it's OK, we are together."
Thank you to Gary Elbers for generously sharing his story with our readers.
A Leadership Opportunity:
Encouraging YOU to Answer the Call!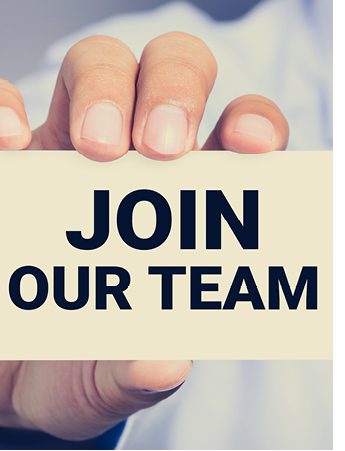 The Alzheimer Society of Manitoba needs you! We are looking for two qualified candidates for our Board of Directors and are encouraging people from all over Manitoba with diverse backgrounds and experience to apply.
Candidates will have:
• Ability and eagerness to review and if necessary adjust/reset the Society's values and vision.
• Big picture, future-oriented thinking.
• Willingness to create and initiate rather than approve.
• Moral courage.
• The willingness to contribute to a disciplined, high-performance, trustworthy and ethical team.
• The willingness to delegate operational detail to others.
If you believe you fit this bill, click here for further details and to find out how to apply.

Calling All Drivers!
You Can Make Public Transportation Dementia-Friendly!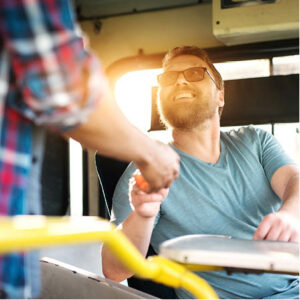 Getting around on public transportation is everyone's right. City buses, taxis, Ubers and handi-transit vans let people get where they want to go, especially those who don't drive or don't own their own private vehicles.
However, for people with dementia, boarding a city bus and getting off at the right stop has the potential to be a confusing situation. That's why public transportation has been identified by the Alzheimer Society as a target sector for dementia-friendly education and training.
"To be able to get around by any of these public means, a person with dementia needs the support of those they interact with during the trip," explains Jennifer Vicente-Licardo, Alzheimer Society of Manitoba's Education Manager. "If drivers and other transit staff show patience and understanding, the person will feel accepted and safe and will be more likely to continue getting out and about in their community."
Public transportation is one of three sectors covered in an online course called Building Dementia-Friendly Communities. (The other sectors are libraries/recreation and restaurant/retail.) This free, 75-minute webinar was developed through Dementia-Friendly Canada, a partnership between Alzheimer Societies across the country.
Lived Experience a Valuable Resource
During the research for the course, focus group sessions were held with people with dementia and caregivers. These sessions brought out pertinent information from those with lived experience. For example, many participants admitted that they avoided public transportation because they were afraid they'd get lost.
The Building Dementia-Friendly Communities course addresses this by providing leaders and employees of public transportation outlets with education to help them understand how to communicate with a passenger who has dementia. Strategies include giving the person a little extra time, both to express themselves and to interpret what was said in the interaction.
For example, if a bus passenger seems confused, the driver can take a few extra moments to enquire about their destination, then offer to alert the person when the bus reaches that stop. Such actions can reassure a person with dementia that they can feel safe and confident when riding the city bus.
As well as education about communication strategies, the course draws attention to other areas that can be adjusted to better meet the needs of those with dementia, including physical environments. Applying this to a public transportation scenario, that could include the provision of clear, uncluttered signage and simple payment methods.
"The key to a dementia-friendly community, whether it be when travelling on public transportation or when using other services – such as libraries or grocery stories – is to take steps to ensure people with dementia feel included," says Jennifer. "This course will help organizations to do just that."
To sign up for Building Dementia-Friendly Communities, click here.
For more information about this course, contact Jennifer Vicente-Licardo at alzeducation@alzheimer.mb.ca
You can also reach out to Jennifer to learn about dementia friendly community sessions offered to organizations on an individual basis, both in-person and online, by the Alzheimer Society of Manitoba.
The Dementia-Friendly Canada project is funded by the Government of Canada through the Public Health Agency of Canada as part of the work being done to address the National Dementia Strategy.
Discover. Explore. Get Involved.
The Alzheimer Society partners with community organizations to provide programs for people with dementia and their care partners. These welcoming and inclusive programs take place in community facilities.
The following programs have been planned for Spring 2022. Please note that, due to the COVID-19 pandemic, these sessions are subject to change. For the latest information, please visit our website regularly.
Minds in Motion® (Alzheimer Society of Manitoba) – Welcome back to our spring 2022 sessions!  Click here for dates and times for both in-person and Zoom sessions. For more information, contact mindsinmotion@alzheimer.mb.ca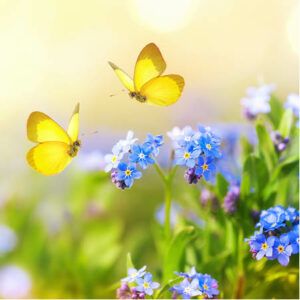 Tales Along the Trail (Fort Whyte Alive) – Encounter the natural beauty of spring in a safe and exciting way during this unique outdoor program.  Click here for information.
Now and Then: A Journey in Time (Manitoba Museum) – Register now – there is limited space for the March dates of this lively program that encourages exploration of the Manitoba Museum's many collections.  Click here for information.
Art to Inspire (Winnipeg Art Gallery) – Spring dates coming soon!  Click here to check for updates.
Journeys Through the Zoo (Assiniboine Park Zoo) – Spring dates coming soon!  Click here to check for updates.

Sweet Dreams!
Tips for Getting a Good Night's Sleep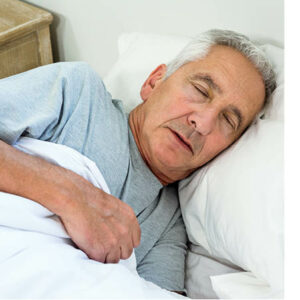 If you wake up in the morning and don't feel rested, it may be because you have trouble falling asleep, and once you do, you don't stay asleep. Or perhaps the quality of your sleep is poor. For some, sleeping for too short a time – or too long a time – may be the issue. For others, sleep-disordered breathing may be taking its toll.
If sleep problems such as these apply to you, or to someone you know who is living with dementia, take note: studies have shown that one of the risk factors for cognitive decline and dementia is the impact of sleep. To ensure you get enough shut-eye, here are some things you can do to improve your sleep or to help someone with dementia improve theirs.
Try to have a consistent bedtime routine.
Wake up at the same time every day.
If possible, go outdoors in the morning and before sunset. Exposure to daylight is important in helping regulate the brain's clock.
Avoid large amounts of food before bed, especially sugary treats, as this will make it harder to fall asleep.
Consider reducing caffeine, alcohol and liquid intake before bedtime.
If napping is on the agenda, try to nap before lunch time. Naps should either be 10 to 15 minutes in length (a restorative nap), or 90 minutes (a complete sleep cycle).
Too little exercise or lying down too much can lead to poor sleep, so getting adequate exercise is important.
If sleep is still a struggle, make an appointment to have a full medical assessment to rule out infections, treatable conditions, and to review medications.
A good night's sleep can be elusive for both people with dementia and their caregivers, but we hope these suggestions help to remind readers about small changes that might help them.
For further reading on sleep, click here to go to the Alzheimer Society of Canada's webpage on this topic.



Have Your Say About Improvements in Long-term Care!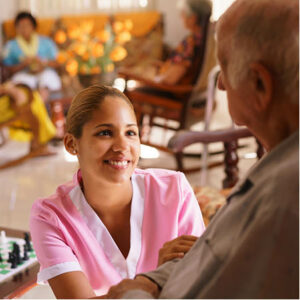 The Health Standards Organization in Canada is looking for public feedback on its updated long-term care services standards to help provide better resident-centered, high quality care.
These standards provide long-term care home residents, workforce, organizational leaders and governing bodies with guidance on a variety of issues to help create better environments for both residents and staff.
Public opinion is open for submission until March 27. To learn more and to provide feedback, please click here to visit their website.
Research: The Effects of Isolation on People with Dementia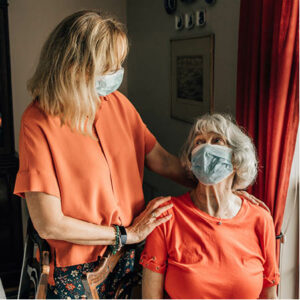 Isolation during the pandemic has been hard on people with dementia and their families.
Over the past two years, staff at the Alzheimer Society heard from many family members who expressed their fear and frustration about the impacts of isolation on a loved one. Some were worried about a relative in long term care, where visiting was restricted and long quarantines often required during outbreaks. Those living at home with a relative with dementia were concerned because socializing and outings were limited – strictly, at times.
Research reveals that the fears of these families are justified.
A literature review published in eClinicalMedicine (a Lancet journal) looked at research evidence regarding the effect of isolation associated with COVID-19 restrictions on people living with dementia. The study reviewed the findings of 15 quantitative research papers (completed up until February 27, 2021) that examined cognitive, psychological and functional indicators in a total of 6,442 people with dementia or mild cognitive impairment. Thirteen of the studies looked at people living in the community, and two investigated people living in personal care homes.
In 60% of these studies, cognition changes were noticed, with 93% reporting that study participants showed worsening of their behavioural and psychological symptoms, or new onset of these indicators, including anxiety, apathy, depression and reactive behaviour.
In 46% of the studies, participants showed a functional decline in daily activities.
This research review concluded that isolation of people with dementia has a negative effect on their cognitive and mental health.
"Anecdotally, families were already seeing this, but knowing that their observations are backed by research could help in future outbreaks," says Erin Crawford, Program Director at the Alzheimer Society of Manitoba. "The findings lend themselves to the concept of balancing important infection control measures with practices that will keep people with dementia socially and cognitively stimulated."
It is reasonable for families in Manitoba to expect that their loved one's dementia diagnosis, and the unique needs accompanying it, will be accounted for in the care decisions made on their behalf. This includes decisions that may increase or lessen a person's isolation.
Changing public health restrictions recently announced in Manitoba are expected to have a significant impact on the isolation families have been reporting. Taking stock of the lessons learned during the course of this pandemic will help in the planning for virus resurgences and future pandemics.
The research paper, The effect of COVID-19 isolation measures on the cognition and mental health of people living with dementia: A rapid systematic review of one year of quantitative evidence, can be found here: https://www.thelancet.com/journals/eclinm/article/PIIS2589-5370(21)00327-8/fulltext
Dementia Care 2022
Professional Development Series
Sponsored by All Seniors Care

Good news! Our Dementia Care 2022 will continue to be offered virtually. The theme is "Essentials of Day-to-day Dementia Care," which lays down the foundation for successful and meaningful care that will benefit the person with dementia, their families and the health care system as a whole.
Similar to last year's format, Dementia Care 2022 will include 10 powerful sessions on relevant topics, such as delirium, trauma, responsive behaviours and incontinence.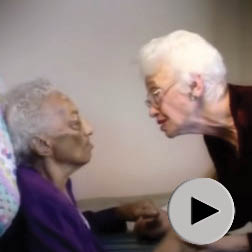 First in the 2022 Series…
What: Validation Technique
(Watch the video clip at left to get an idea about this powerful intervention!)
When:  Thursday, April 28 from 6:30 to 7:30 pm
Naomi Feil, founder of Validation Technique, will show you how to communicate with those who are verbally unable. Through recorded clips, Naomi will discuss techniques, including observation, matching, centering, non-verbal action and more.
These sessions are offered via Zoom.
Click here to register. The cost is only $20 and covers 10 sessions in this series. If you miss any, you will have access to previous recordings.
Click here to review all upcoming sessions and click here for speaker bios. Please mark your calendar and share with your colleagues. We look forward to seeing you!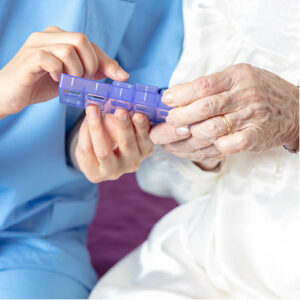 Don't miss out out on the remaining Dementia Care 2021 session!
What: Does Medication Have a Role in Managing Responsive Behaviours in Dementia?
When:  Thursday, March 10 from 6:30 to 7:30 pm
Dr. Barry Campbell looks at various aspects of medication use in dementia care, including if and when it should be used, the role of front line staff and medication safety."
Click here if you haven't registered for the Dementia Care 2021 series.
Dementia Care Professional Series Sponsored by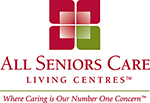 Register Now for Spring 2022 Family Education Sessions!
Sponsored by Edison Properties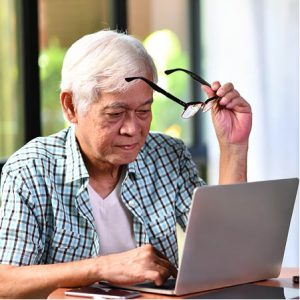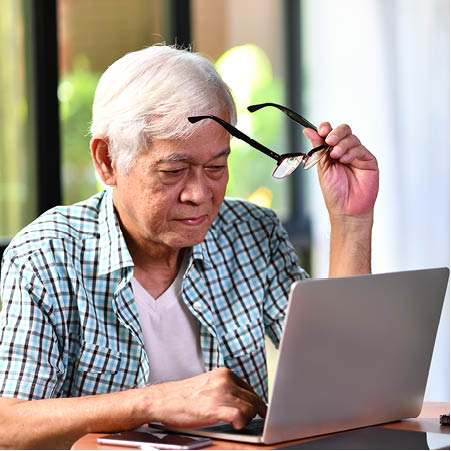 This spring's online education sessions cover a wide range of topics – from mealtime issues to sexuality and intimacy to understanding responsive behaviours. The sessions are geared towards helping people with dementia and their caregivers be confident on their dementia journey.
Click here for more information and to register for our spring sessions.
The 2022 Winter Education sessions are coming to a close, but there are still two available: Living With Dementia Part 3, as well as Incontinence: It's More than Just Having an Accident.
Click here to register for these winter sessions.
Online Family Education Sponsored by

Connecting Through Support Groups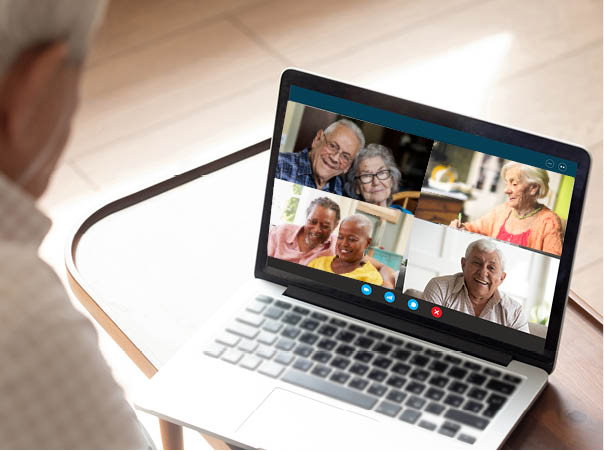 Several support groups are available at the Alzheimer Society of Manitoba. Check below to see which one best fits your needs.
For Care Partners: A variety of days and times are scheduled for those interested in joining an in-person or virtual support group for care partners. These groups help connect people with others living in a similar situation during these uncertain times. Click here for an updated listing of current offerings and to register.
Ambiguous Loss Support Group for Care Partners: Ambiguous loss is a type of loss felt when a person with dementia is still physically here, but may not be mentally or emotionally present in the same way as before. This specialized support group is an eight-week program to help care partners navigate this type of loss.
NOTE: For information about upcoming sessions, please contact your local office to see if this group is right for you. Contact information can be found here.
For People with Dementia: We are holding virtual support groups to ensure continued access to support and information during the pandemic. These weekly groups for people with dementia provide participants an opportunity to:
Learn about living with dementia and its progression.
Share feelings and common experiences.
Exchange practical coping strategies.
Participate in discussions.
For more information about support groups for people with dementia, please contact:
Sarah Dueck
Client Support Coordinator
204-943-6622 ext. 213
sdueck@alzheimer.mb.ca
Remember. You Are Not Alone.
We are here to help you and your family through these difficult times. You can reach a comforting ear by phone or get a quick response by email. Call us at 204-943-6622 (Winnipeg), 1-800-378-6699 (toll free in Manitoba) or email alzmb@alzheimer.mb.ca