In This Issue:
2022 IG Wealth Management Walk for Alzheimer's
Why I Volunteer: A Personal Perspective
Today is National Care Giver Day
Calling for Board Members
Join us for the 2022 Dementia Care Professional Development Series
Register Now for Spring Minds in Motion®
Join our Spring Community Programs
Ambiguous Loss Support Group for Care Partners – Register Today
Spring Support Groups
Spring 2022 Online Family Education – Come Learn!
We Want to Hear From You! Online Family Education Survey
Office Opening Notice
2022 IG Wealth Management Walk for Alzheimer's

After two years of virtual Walks, we're excited to announce that we are going back to in-person walks across Manitoba for this year's IG Wealth Management Walk for Alzheimer's, in support for people living with dementia.
WALK WITH US IN MAY!
Winnipeg In-person Walk
Saturday, May 28th
St. Vital Park, Winnipeg
Walk Agenda:
10 am – Check In Starts, Team Photos, Snacks & Activities
10:45 am – Warm Up
11 am – Walk Starts
11:45 am – Lunch from Smoke'n Bob's
Route is approx. 5K
Check out the official website for more details and to register for this year's Walk.
REGIONAL WALKS COMING SOON
We're looking forward to hosting participants across the province for this year's IG Wealth Management Walk for Alzheimer's! Make sure to check our website and our social media for up-to-date information on the regional walks this year.
SHARE YOUR STORY!
Share your story about why you're walking on social media throughout April and May! By doing so, you'll encourage those around you to register and donate. Plus, it helps families feel less alone in their dementia journey.
Tag us at the accounts below so we can be there to cheer you on!
Let's inspire each other and show our support for families affected by dementia. Together, we CAN make a difference.
Why I Volunteer: A Personal Perspective
By Arla Winstone, Dedicated Alzheimer Society Volunteer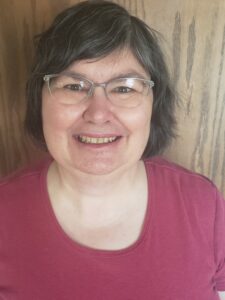 Volunteering for the Alzheimer Society of Manitoba is an important aspect of life for our family. After witnessing both my father-in-law and father going through dementia, my family decided that we could help others on this journey.
My husband, Reed, began fundraising for the Society in the 1990s and volunteers or participates in most of the fundraising events. He is currently serving on the Board of Directors. Our daughter, Arden, started volunteering while in high school, working an afternoon a week in the office and volunteering at Gala and Walk events. While juggling her school and career, she continues to assist the Society whenever and however she can.
I became involved in 2015 when I started volunteering as an activity facilitator with the Minds in Motion® program. Since then, I continue to facilitate with the program, as well as create new activities for it. I have also helped out as an office volunteer, and I collaborated with Reed to organize deliveries to each 2021 Gala attendee.
The Minds in Motion program is particularly inspiring for me. I have witnessed many participants who, depressed and inhibited by their dementia, discover that they can participate in the activities, and even excel in them. The transformation in their self-esteem is amazing. I call this, "the Minds in Motion Magic." Every time I see it happen, I am honoured to be a part of this remarkable program.
Volunteering is important to me, and I am committed to helping the Alzheimer Society. Here are some of my reasons for volunteering.
"I Can" – I am grateful to be healthy and to have a healthy family. I do not have a serious illness, nor am I the primary caregiver for someone with a serious illness. Thus, I have the time and can volunteer.
"It makes Cents" – Volunteering doesn't cost me anything, and it helps the Society's bottom line. Volunteers help to reduce administration costs, allowing more dollars to be directed to dementia care and research.
"Paying it Forward" – When our parents were struggling with dementia, they were supported not only by the Society, but by family, friends, neighbours and strangers. By helping other families living with dementia, either directly or indirectly, I am able to continue to spread the same kindness and support that my family received.
"It's a Community" – I have met many new people and developed friendships while volunteering. It's great to be a member of this wonderful community of caring people.
"It's Flexible" – I can determine my level of commitment, how many hours I'd like to contribute and what activities I'd like to be involved in.
"I'm Needed" – Regardless of what I have done, gratitude for my work and time has always been there. I have always felt that I am important and valued.
"It's Fun!" – The Minds in Motion program is filled with laughter and fun. Not only does my volunteering bring joy to those living with dementia, their joy and happiness brings joy to me…it's a win-win.
Please consider donating some time and joining the other volunteers at the Alzheimer Society.

Today is National Care Giver Day!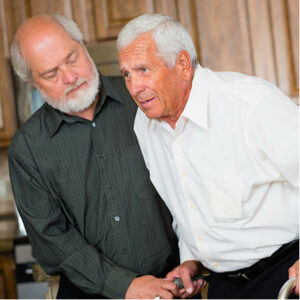 Tuesday, April 5 is National Care Giver Day – a day to celebrate and honour Canadian carers. At the Alzheimer Society, we recognize that the support and care you provide for a friend or family member enhances their well-being and quality of life.
We continue to honour your commitment to caring despite the challenges you may have faced, especially as we continue to navigate COVID-19. Thank you for everything you do, we are immensely thankful.
A Leadership Opportunity:
Encouraging YOU to Answer the Call!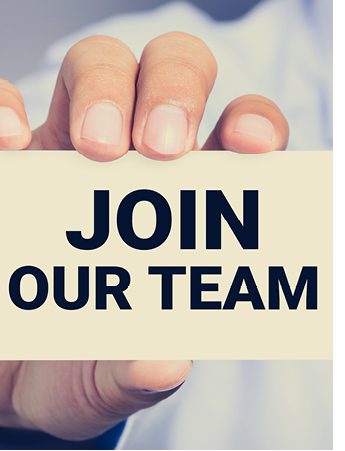 The Alzheimer Society of Manitoba needs you! We are looking for qualified candidates with diverse backgrounds for our Board of Directors.
Candidates will have:
• Ability and eagerness to review and if necessary adjust/reset the Society's values and vision.
• Big picture, future-oriented thinking.
• Willingness to create and initiate rather than approve.
• Moral courage.
• The willingness to contribute to a disciplined, high-performance, trustworthy and ethical team.
• The willingness to delegate operational detail to others.
Interested and qualified applicants across Manitoba are encouraged to submit their cover letter and resume by April 22nd, 2022. To read the full listing and how to apply, please visit our official Call for Board Members page on our website.
Calling all Community & Healthcare Staff!




Join Us for the New Season of Dementia Care!




Sponsored by All Seniors Care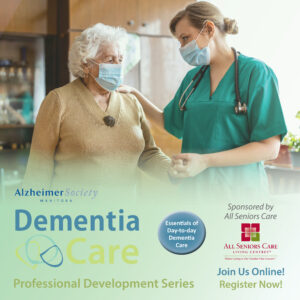 We are pleased to announce that Dementia Care 2022 will continue to be offered virtually! We're sharing new topics and building on previous ones with new and returning speakers from April 2022 to March 2023.
This year's theme is "Essentials of Day-to-day Dementia Care" to help lay down the foundation for successful and meaningful care that will benefit the person with dementia, their families and the healthcare system as a whole.
Opening Session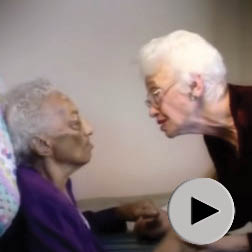 We're kicking off our series with Naomi Feil who will talk about Validation Technique on Thursday, April 28 at 2 pm.
Through recorded clips, participants will learn how to communicate with those who are verbally unable to through observation, matching, centering, non-verbal action and more!
Delirium and Dementia
Join us on May 19th at 10:30 am as Dr. Phil St. John discusses tools that can help recognize delirium in a person with dementia, strategies for providing care and treatment options for delirium co-occurring with dementia.
Learn more about this year's sessions and speakers on our website and register now!
Register Now for our Spring Minds in Motion® Programs!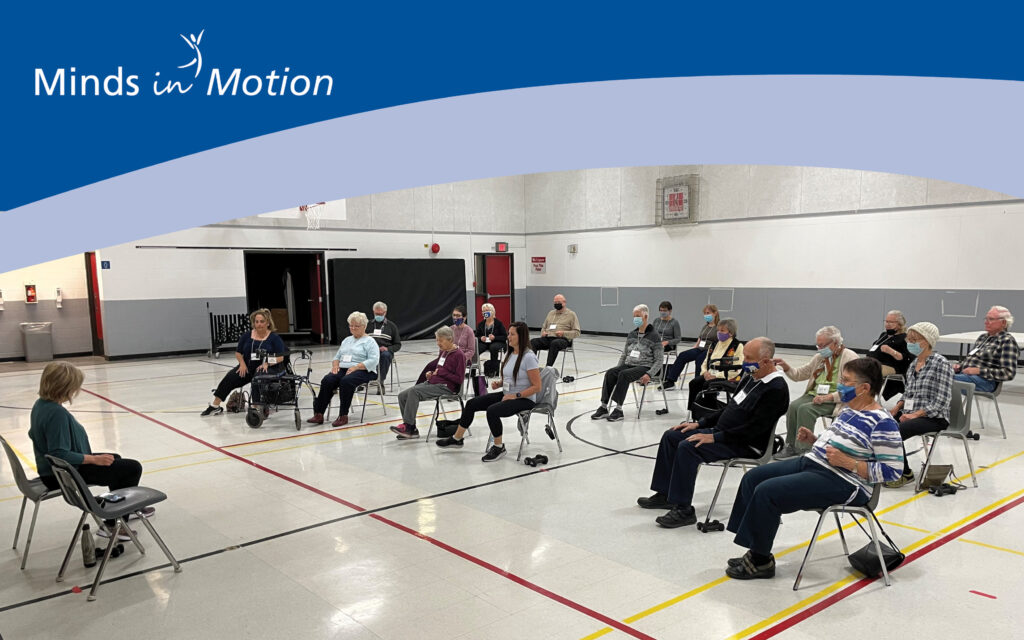 Spring has sprung and so is our lineup for our Minds in Motion program! This popular program connects people living with early to moderate signs of dementia and their care partners through fitness, fun and friendship.
We have a combination of in-person and virtual sessions this spring to help meet you where you're at in your dementia journey.
For more information on our Spring sessions and how to register, please visit our Minds in Motion website!
Join our Community Programs!
Come check out our spring programming currently available in Winnipeg.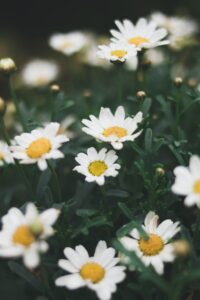 Tales Along the Trail
Watch buds grow into leaves and flowers, hear honks of nesting geese and smell the forest soil waking up from a long winter's rest with our Tales Along the Trail program with FortWhyte Alive. Participants will encounter the natural world in a safe and exciting way with an experienced naturalist.
Tuesdays, 10 to 11:30 am
April 5, 12, 19, 26 and May 3, 2022
FortWhyte Alive, 1961 McCreary Road
Cost: $90/couple/session
Registration now at fortwhyte.org  under "Older Adult Programs" in the "Explore" section.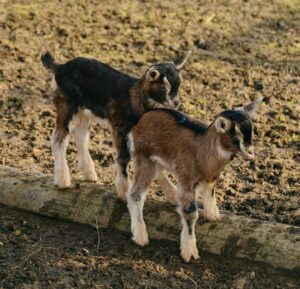 Journeys Through the Zoo
This series is a comfortable blend of socialization and recreation with engaging sensory activities, reminiscing prompts, and guided tours and presentations in a supportive environment. Snacks and coffee/tea is included.
Themes in the Journey Through the Zoo series include:
– Aunt Sally's Farm
– Animals and Plants of the Rainforest
– Journey to Churchill
– English Garden
Tuesdays, 10 am to 12 pm
April 26, May 3, 10 and 17, 2022
Assiniboine Park Zoo, 2595 Roblin Boulevard
Cost: $105 per pair (Zoo members receive 10% discount)
To register, head to alzheimer.mb.ca/zooregistration, visit the bottom of the page and click on Leisure Programs. You can also call the Assiniboine Park Zoo at (204) 927-6000 to register.
Learn more about all of our Community Partnership programs on our website.
Ambiguous Loss Support Group for Care Partners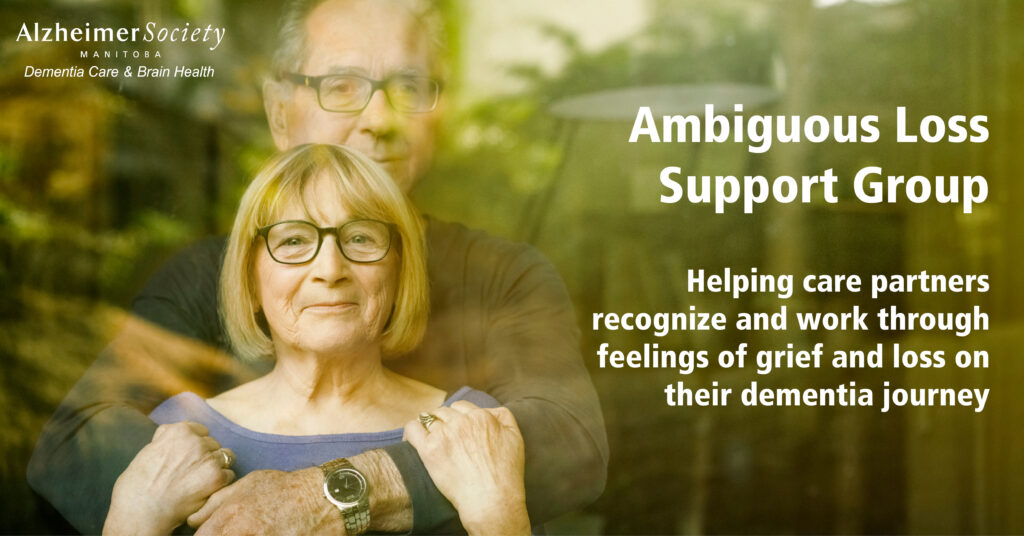 Ambiguous loss is a type of loss felt when a person with dementia is still physically here, but may not be mentally or emotionally present in the same way as before. This specialized support group is an eight-week program to help care partners navigate this type of loss.
Our upcoming Spring session runs May 5th – June 23rd, from 6:30 – 8:00 pm. Please contact your local office to see if this group is right for you.
Spring Support Groups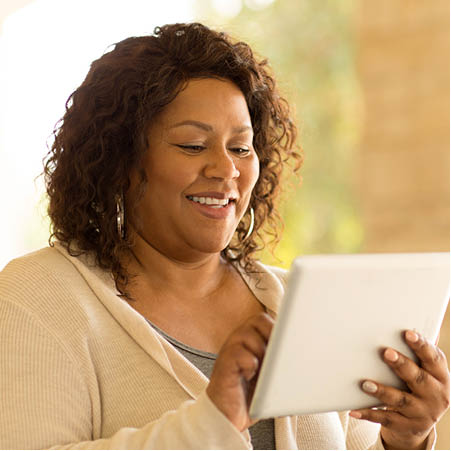 The Alzheimer Society is offering virtual and *limited* in-person support groups to help support those in their dementia journey.
For Care Partners: A variety of days and times are available for those interested in joining a virtual or in-person support group for care partners. These groups help connect people with others living in a similar situation during these uncertain times.
Click here to register for a date and time that suits your schedule or contact your local Society office for more information.
For People with Dementia: We are holding virtual support groups to ensure continued access to support and information. These weekly groups for people with dementia provide participants an opportunity to:
Learn about living with dementia and its progression.
Share feelings and common experiences.
Exchange practical coping strategies.
Participate in discussions.
For more information about the support group for persons with dementia, please contact:
Sarah Dueck
Client Support Coordinator
204-943-6622 ext. 213
sdueck@alzheimer.mb.ca
Register for Spring 2022 Online Education Sessions
Sponsored by Edison Properties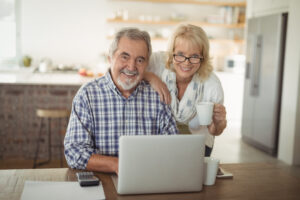 Come join us for a whole new season of online education sessions, sponsored by Edison Properties.
Living with Dementia: First Steps – Part 1
April 9, 2022
10 – 11:45 am
Learn more about:
– The progression of dementia
– Exercises to experience what dementia might feel like
Click here to register now!
How Close is Too Close? Conversations about Sexuality & Intimacy in Dementia
April 20, 2022
2 – 3 pm
All of us, including people with dementia, have needs and wishes for friendship, belonging, companionship, intimacy and the expression of our sexuality. Because of brain changes, the person with dementia may express their desire for intimacy in ways that can make others uncomfortable. Sylvia will lead a discussion of how dementia can affect sexual expression and share strategies for managing intimate, and sometimes challenging situations.
Presented by: Sylvia Davidson, MSc, OT Reg. (Ont.), Hospital Manager/Professional Practice Chief, Occupational Therapy, Physiotherapy and Therapeutic Recreation, Baycrest Health Sciences, Toronto.
Click here to register now!
Online Family Education Survey
Did you join one of our virtual Online Family Education sessions? We want to hear from you! Tell us about your Family Education 2021 learning experience! Complete the survey below for a chance to win a 'sweet' surprise!
https://www.surveymonkey.com/r/alzsoceduc2022
Office Opening Notice
The Alzheimer Society office in Winnipeg will be re-opening its doors to the public as of Monday, April 4th. We will continue our virtual support and adhere to COVID-19 protocols as needed. We require guests to wear masks throughout the office. If you do not have a mask available, we will provide one for you.
Once seated, guests have the option to remove the mask if they can social distance from others.
For more information, please contact us at 204-943-6622.
Remember: You are not Alone.
We are here to help you and your family through these difficult times. You can reach a comforting ear by phone or get a quick response by email. Call us at 204-942-6622 (Winnipeg), 1-800-378-6699 (toll free in Manitoba) or email alzmb@alzheimer.mb.ca