In This Issue:
2022 IG Wealth Management Walk for Alzheimer's
In-person Programming Begins! Note: Spaces are available for in-person support group for people with dementia 
Riverwood Square Residents Pull on their Walking Shoes
Laughter is the Best Medicine for this Support Group Member
Communicating with People with Dementia
Generous Donor Gives Through Participation and Fundraising
Ask an Expert About Swallowing Problems
Journeys Through the Zoo
Join us for the 2022 Dementia Care Professional Development Series
Register Now for Spring Minds in Motion®
Join our Spring Community Programs
Ambiguous Loss Support Group for Care Partners – Register Today
Spring Support Groups
Spring 2022 Family Education – Come Learn!
We Want to Hear From You! Online Family Education Survey
Office Opening Notice
2022 IG Wealth Management Walk for Alzheimer's

After two years of virtual walks, we're excited to announce that we are going back to in-person walks across Manitoba for this year's IG Wealth Management Walk for Alzheimer's, in support of people living with dementia.
WALK WITH US IN MAY!
Winnipeg In-person Walk
Saturday, May 28th
St. Vital Park, Winnipeg
Walk Agenda:
10 am – Check In Starts, Team Photos, Snacks & Activities
10:45 am – Warm Up
11 am – Walk Starts
11:45 am – Lunch from Smoke'n Bob's
Route is approximately 5 kilometres.
Check out the official website for more details and to register for this year's Walk.
REGIONAL WALKS COMING SOON
We're looking forward to hosting walks across the province for this year's IG Wealth Management Walk for Alzheimer's! Make sure to check our website and our social media for up-to-date information on the regional walks this year.
SHARE YOUR STORY!
Share your story about why you're walking on social media throughout April and May! By doing so, you'll encourage those around you to register and donate. Plus, it helps families feel less alone in their dementia journey.
Tag us at the accounts below so we can be there to cheer you on!
Let's inspire each other and show our support for families affected by dementia. Together, we CAN make a difference.
Accommodating Your Comfort Level as In-person Programming Begins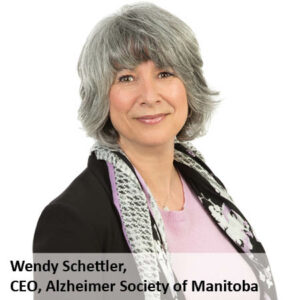 Spring is a time of new beginnings. This may be an old adage, but if there was ever a season to bring this saying back to life, it's this spring of 2022.
The Alzheimer Society is embracing the new beginnings in our community right now after a long, hard haul with Covid-19 restrictions. We are re-opening our offices and our programs to in-person connections, and we are doing so with excitement, anticipation and care.
That said, we recognize some of you may feel some trepidation about being together again, whether it be during a one-on-one counselling session or in a small group program. We plan to accommodate your comfort level by adhering to Covid-19 protocols as needed. We'll also continue to offer telephone or Zoom contact, along with virtual programming, as long as there is interest from participants.
For the families we serve, virtual programming is the silver lining of the pandemic. When we first started on the Covid journey, offering programs online was our only option. Both our staff members and you – our participants – endured a steep learning curve. But it paid off, especially for those living far away from physical resources. Such was the case for Interlake resident Joyce Sewell. In her personal story below, she talks about her relief upon learning that an online support group for people with dementia was available, and she eagerly looks forward to it every week.
If you are able to and comfortable with attending in-person again, you'll find a whole slate of possibilities this spring, including Minds in Motion® sessions in eight different locations, several choices of dementia-friendly programs held in community venues and a growing contingent of client support coordinators ready to make in-person appointments with you. Some of these programs are described within this newsletter, and you can find more information on our website (alzheimer.mb.ca) or by calling us at 204-943-6622 in Wpg or 1-800-378-6699.
Join us for our in-person IG Wealth Management Walk for Alzheimer's at 10 am on Saturday, May 28 at St. Vital Park. It will be a great way to get into the swing of spring! We will facilitate this event in a way that is safe and enjoyable for all. We simply can't wait! Click here to register for this year's Walk!
As we begin to open up again, we'd like to thank our donors for sticking with us during the pandemic. You were there through two virtual Gala and Walk events, not to mention the support we receive each and every day through generous donations from individuals, families and organizations. With your help, we have persevered to become more resilient, which translates into a greater ability to provide the best service possible to people with dementia and their families.
See you soon!

Riverwood Square Residents Put on Their Walking Shoes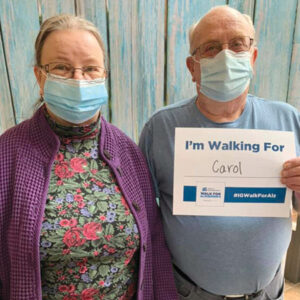 Just because you're approaching 100 years of age doesn't mean you can't participate in the IG Wealth Management Walk for Alzheimer's.
At least that's the attitude of many folk who live at Riverwood Square. Residents of this Pembina Highway retirement community started putting on their walking shoes for the annual event in support of the Alzheimer Society soon after it opened in 2008. Over the years, at least half of its residents have routinely participated, says Lindsay Girouard, Riverwood's Director of Health and Wellness.
During the pandemic, it's been necessary to move the fun inside and find alternate ways to fundraise. However, in years past, 50 to 60 residents ranging in age from 85 to 100 did a 10-minute walk down Pembina Highway, holding signs and smiling at drivers who honk and wave in support.
"It's a great way to get residents out together and walking for a common cause," says Lindsay, who hopes this year the walkers will be able to return to the sidewalk. And there will be lots of smiling faces afterwards as they pose for the traditional group photo.
Their participation, and the involvement of family and friends in fundraising for the Society, is very important to the residents, says Lindsay. "It's a cause they hold near and dear. The majority of them, even if not affected directly by dementia, have someone close to them who is. They look forward to the event and are committed to it."
Lindsay notes that the Riverwood community finds value in other Society offerings, too. For example, they work together to provide the Minds in Motion® program for people with dementia and a care partner. As well, the Society gives frequent presentations for residents and guests, and it provides information sessions for staff. Many family members also attend the Society's annual Care4u® conference and rely on the organization for much needed support throughout their dementia journeys.
"I think everyone here recognizes the value of the work of the Society and they want to support it however they can," says Lindsay.
To register for the 2022 IG Wealth Management Walk for Alzheimer's, click here now!
Laughter is the Best Medicine for this Support Group Member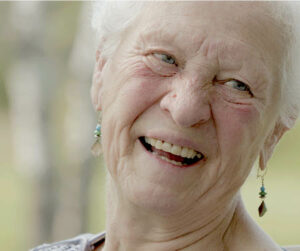 Mulvihill resident Joyce Sewell is sure of two things: there is at least one silver lining to the pandemic, and she can't wait for Thursday mornings.
The 79-year-old from this Interlake community is grateful the pandemic prompted the Alzheimer Society of Manitoba to create virtual support groups for folks dealing with dementia. And she's excited to be part of one such group that meets Thursday mornings.
Joyce, a retired government employee, was diagnosed with mild cognitive impairment a year ago. But for years prior to the diagnosis, she realized she was forgetting things more frequently, and at times was even the victim of derogatory remarks about her cognitive abilities.
She was glad to finally learn that what she'd been experiencing had a name, and knowing that made all the difference.
"Once I finally got a diagnosis, I thought, okay, where do I turn now?" says Joyce. She was aware of the Society from past presentations the organization had made in her community, so she reached out. "I asked, 'What can you do to help me?'"
When she was told about the online support groups, she felt relieved. "With my age and my mental condition, my family didn't want me driving to Winnipeg every week to attend a group." After the very first online session, she was hooked.
"For me it's been a wonderful resource," she says. "I knew what was happening with my brain and I was frustrated. There's a deficit in me, but with this support and help, you learn how to live with it. There are things you can do to make your mind work better." She says the conversations and feedback in the support group are empowering.
The Laughing Group
"We all care for each other. And we all say we can't wait for Thursday mornings. That's what the Alzheimer Society has done for us," she says, adding that their group is known as the "laughing group." Given there's a belief that laughter is the best medicine, they happily accept the title.
Joyce says she can't be grateful enough for what the Society has done for her. "They are helping us learn how to live one day at a time, as best we can." She's hoping the virtual support groups will still be going strong long after the pandemic is in the rear-view mirror.
Communicating with People with Dementia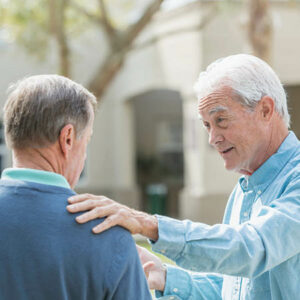 The Alzheimer Society promotes dementia-friendly communities where people with dementia feel supported in the places they live, work and play.
One of the ways to be dementia-friendly is to develop and adapt communication skills so that conversations with individuals with dementia are inclusive and respectful.
It's important to keep in mind that dementia can make it difficult for people to interpret conversations. They may also have trouble expressing themselves, especially if they can't find the word or words they are looking for.
It might be helpful for you to know that dementia can affect someone's ability to maintain their focus, leading to the person repeating parts of the conversation or responding inappropriately if feeling frustrated or embarrassed.
What can you do to help?
Knowing this, one of the best things you can do is be patient and understanding, and this can be shown in your approach and manner.
When talking with someone with dementia, approach them from the front and make eye contact. If possible, try to reduce any unnecessary distractions and noise (i.e., turn down the radio or TV).
Speak slowly and clearly using a simple and direct tone. Keep the sentences short and ask easy-to-answer questions. Importantly, give the person time to respond, gently and respectfully repeating what you said, if necessary.
Try to recognize how the person is perceiving the situation. If someone in a grocery store seems confused about payment methods, a teller can kindly offer to help. If a person on the street seems anxious and lost, a helpful passerby can reassure them that they'll stay to assist.
Remember that making an effort to support and understand a person with dementia will help boost their confidence and make them feel that they are valued members of the community.
Excellent Learning Tool
An online course, called Building Dementia-Friendly Communities, is available for those working in the libraries/recreation, restaurant/retail and transportation sectors, and it is also useful for all other sectors and the general public. It's an ideal tool for learning about the challenges faced by those affected by dementia and how people can help. The free, 75-minute webinar was developed by Dementia-Friendly Canada, a partnership between Alzheimer Societies across Canada.
For information about this course, contact Jennifer Vicente-Licardo at alzeducation@alzheimer.mb.ca
To sign up for the course, go to: alzeducate.ca/login/dfc/
The Dementia-Friendly Canada project is funded by the Government of Canada through the Public Health Agency of Canada as part of the National Dementia Strategy.
Generous Donor Gives Through Participation and Fundraising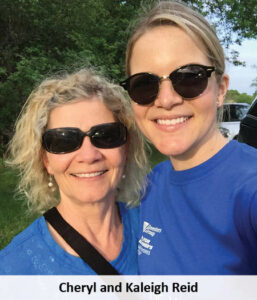 Cheryl Reid's father died 13 years ago, but that hasn't stopped her and daughter Kaleigh from continuing to participate in one of the Alzheimer Society's main fundraising events.
"Harry's Girls" – their team name in honour of Cheryl's father, Harry Reid – has walked for close to 20 years in the IG Wealth Management Walk for Alzheimer's. They have raised thousands of dollars for the Society in the process.
Their commitment is even more touching given that they weren't connected with the Society when Harry was alive and living with the disease. It's become their passion to help an organization that provides crucial programs and supports to families, as well as funds research.
And, importantly, it is also a way to honour and celebrate the life of a very special man.
Cheryl describes her dad as "a wonderful, quiet, hardworking man." Harry was a WWII airframe mechanic; after the war, he returned to Gladstone to farm and to raise their five children with his wife, Lois.
When they retired to town, Harry didn't slow down. He golfed and curled. He was interested in everything and read the newspaper cover to cover every day. He was always up to date on world events.
And so, it was very hard to watch her father, at 85, slowly change into someone who could not find his way home after walking downtown. When Lois could no longer care for him, Harry was moved to a personal care home. He died March 7, 2009, three days short of his 93rd birthday.
Cheryl will always remember how the disease changed him, but each year, she's happy to join the Walk in his memory.
Kaleigh has two little boys now, and Cheryl says they might join them this year. "Alzheimer's took my Dad's ability to be curious and active, so it's heartening to see these qualities in my grandsons. But we might have to pick up our pace if they come!"
The Walk is very special to Cheryl, even in the years when the skies are dark on event day. It always seems like the sky clears at the last minute, she says.
"It's just like divine intervention… I don't think one has ever been rained out. I think it has a lot of people looking down on it."
All those who would like to join in the 2022 IG Wealth Management Walk for Alzheimer's can click here to register.
Ask an Expert:
My husband has dementia and is having trouble swallowing. How can I help?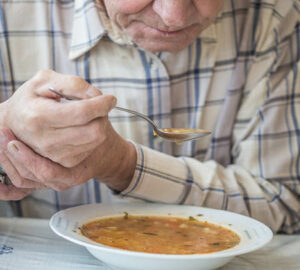 Swallowing issues are common in people who have dementia. The medical term for this is dysphagia (dys-Fay-ja), and it refers to difficulties chewing and swallowing food and/or liquids.
Difficulties can occur in the mouth, the throat or even the esophagus (the tube that leads to the stomach). Some of the common signs of difficulty include: chewing foods for a long time, spitting out foods, avoiding certain foods (e.g., chewier meats, raw vegetables), coughing/ throat clearing during or after the meals and even choking.
Swallowing issues can happen as the dementia progresses and can lead to serious consequences, including aspiration and/or choking. Aspiration is when particles of food or drink enter the lungs rather than the stomach. This can lead to aspiration pneumonia, which is a type of chest infection. Choking is when the airway is blocked. Both aspiration and choking are leading causes of death with individuals with dementia.
As a first step, speak to your physician, who can refer you to a speech-language pathologist for a comprehensive swallowing assessment. There are also several other disciplines that contribute to the management of dysphagia. They include:
registered dietitians, who can assess a person's nutritional status, especially if there is weight loss or avoidance of certain foods
occupational therapists, who can recommend specialized feeding utensils that promote independence at mealtimes
pharmacists, who can address how a person takes their medications if they are having difficulty with such things as taking larger pills
A team approach is best to address the issues and provide a plan that meets the person's needs and wishes.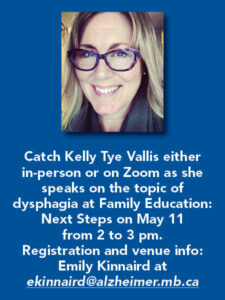 Caregivers can also consider the following basic strategies to help ensure a safe mealtime environment:
minimize distractions during meals
encourage small bites and sips
encourage a slow pace at mealtimes; avoid rushing a person while they are eating and drinking
encourage the person to sit as upright as possible for all meals
Caregivers play an important role in identifying and managing swallowing problems in people with dementia. Please talk to a physician if you are noticing any difficulties with swallowing.
Kelly Tye Vallis, MS, Speech-Language
Pathologist, Deer Lodge Centre,
Winnipeg Regional Health Authority
Click here to sign up for her seminar on May 11.
For registration and venue info, contact:
ekinnaird@alzheimer.mb.ca
Journeys Through the Zoo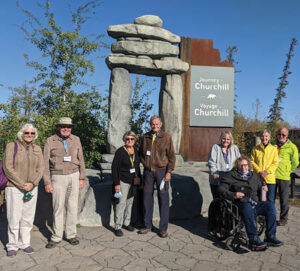 Melissa Scouten, education coordinator at the Assiniboine Park Zoo, comes from a small Manitoba community with an intergenerational appeal. She grew up around people of all ages, including seniors, and she respects the knowledge and experience they bring to any interaction.
It is only fitting that Melissa found herself drawn to a dementia-friendly program called Journeys Through the Zoo, a joint offering of the Zoo and the Alzheimer Society of Manitoba. As the program's leader, she welcomes people with dementia and their care partners as they explore various attractions in a supportive environment.
"The program sparks people's curiosity through the themes we provide," says Melissa. "I love hearing the participants reminisce as past experiences are rekindled."
A comfortable blend of recreation and socializing, Journeys Through the Zoo is a four-session program available on dates in April and May. Themes for this spring are Aunt Sally's Farm, Animals and Plants of the Rainforest, Journey to Churchill and English Garden.
"This program is really engaging and interesting," says one past participant in a survey. "Not only do we get a chance to see the animals, but the leaders teach us about conservation as well."
During Journey to Churchill, for example, participants get the chance to walk through "The Arctic" while learning about bear personalities. They discover why and how, through a rescue program, some of these majestic mammals reside at the Zoo. If anyone has been to Churchill, their stories become part of the experience.
An animal care specialist will be enlisted for the Aunt Sally's Farm segment to give participants a close up and personal encounter with livestock husbandry. Vegetation will be the focus during Plants of the Rainforest, including discussions about the food and medicinal possibilities of the flora in these specialized areas. The English Garden tour comes just in time for spring, giving participants the opportunity to see what's emerging from the soil.
Melissa explains that adaptations for people with dementia are carefully considered. A volunteer will pull a wagonful of portable, foldable seats that can be produced at a moment's notice. Language used will be dementia friendly: rather than "Welcome back," she'll say "I'm glad you could come" – in case a person with dementia doesn't recall attending previously.
Kathy Diehl Cyr is the Community Partnership Manager at the Alzheimer Society. "We value this partnership with the Assiniboine Park Zoo – they are true advocates for dementia-friendly programs," she says. "Melissa is enthusiastic about making participants feel welcome and included in this community program."
To register for Journeys Through the Zoo, call the Assiniboine Park Zoo at (204) 927-6000 or go the following link and click on "Leisure Programs" (near bottom of page): alzheimer.mb.ca/zooregistration/
Calling all Community & Healthcare Staff!




Join Us for the New Season of Dementia Care!




Sponsored by All Seniors Care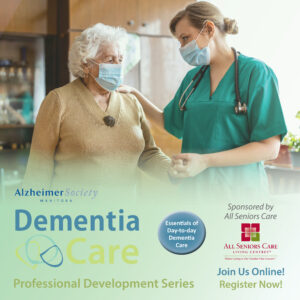 We are pleased to announce that Dementia Care 2022 will continue to be offered virtually! We're sharing new topics and building on previous ones with new and returning speakers from April 2022 to March 2023.
This year's theme is "Essentials of Day-to-day Dementia Care" to help lay down the foundation for successful and meaningful care that will benefit the person with dementia, their families and the healthcare system as a whole.
Opening Session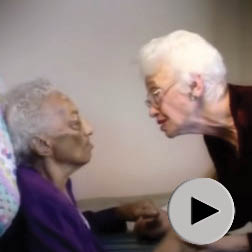 We're kicking off our series with Naomi Feil who will talk about Validation Technique on Thursday, April 28 at 2 pm.
Through recorded clips, participants will learn how to communicate with those who are verbally unable to through observation, matching, centering, non-verbal action and more!
Delirium and Dementia
Join us on May 19th at 10:30 am as Dr. Phil St. John discusses tools that can help recognize delirium in a person with dementia, strategies for providing care and treatment options for delirium co-occurring with dementia.
Learn more about this year's sessions and speakers on our website and register now!
Register Now for our Spring Minds in Motion® Programs!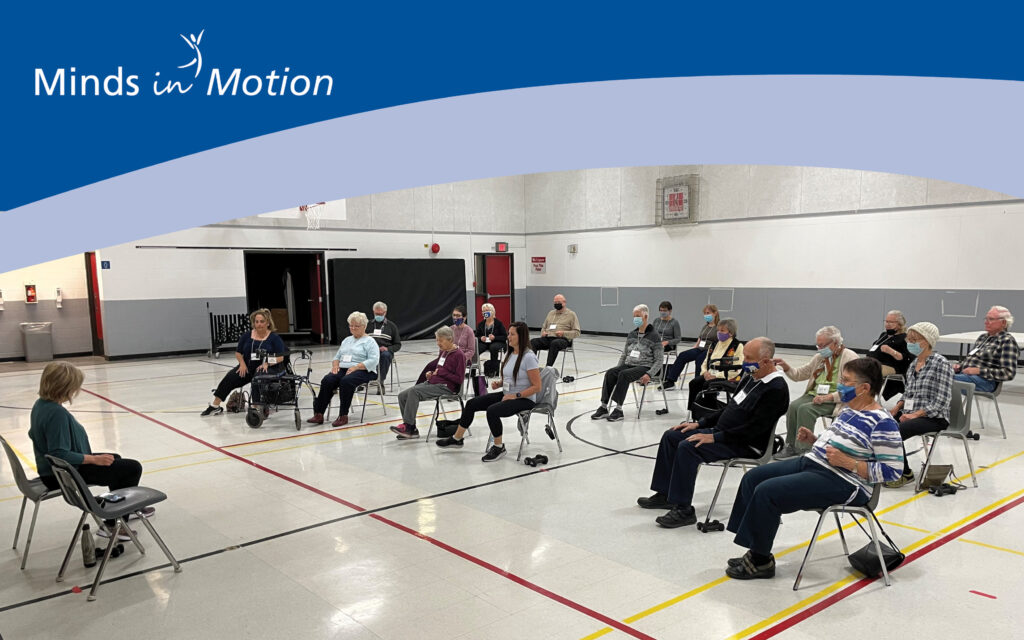 Spring has sprung and so is our lineup for our Minds in Motion program! This popular program connects people living with early to moderate signs of dementia and their care partners through fitness, fun and friendship.
We have a combination of in-person and virtual sessions this spring to help meet you where you're at in your dementia journey.
For more information on our Spring sessions and how to register, please visit our Minds in Motion website!
Join our Community Programs!
Come check out our spring programming currently available in Winnipeg.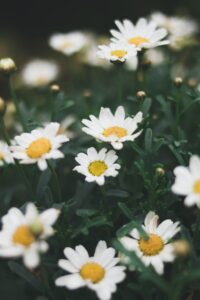 Tales Along the Trail: Spring Session #2
The natural world is at its most active right now! Watch goslings learn to swim, hear the chorus of songbirds and smell the first warm breezes of the coming summer. During Tales Along the Trail, participants will encounter the natural world in a safe and exciting way, led  by an experienced naturalist. Each session wraps up with stories and treats around a campfire.
Tuesdays, 10 to 11:30 am
May 24, 31, June 7, 14 and 21, 2022
Wednesdays, 2 to 3:30 pm
May 25, June 1, 8, 15 and 22, 2022
FortWhyte Alive, 1961 McCreary Road
Cost: $90/couple/session
Registration now at fortwhyte.org  under "Older Adult Programs" in the "Explore" section.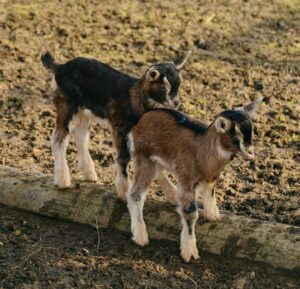 Journeys Through the Zoo
This series is a comfortable blend of socialization and recreation with engaging sensory activities, reminiscing prompts, and guided tours and presentations in a supportive environment. Snacks and coffee/tea is included.
Themes in the Journey Through the Zoo series include:
– Aunt Sally's Farm
– Animals and Plants of the Rainforest
– Journey to Churchill
– English Garden
Tuesdays, 10 am to 12 pm
April 26, May 3, 10 and 17, 2022
Assiniboine Park Zoo, 2595 Roblin Boulevard
Cost: $105 per pair (Zoo members receive 10% discount)
To register, head to alzheimer.mb.ca/zooregistration, visit the bottom of the page and click on Leisure Programs. You can also call the Assiniboine Park Zoo at (204) 927-6000 to register.
Learn more about all of our Community Partnership programs on our website.
Ambiguous Loss Support Group for Care Partners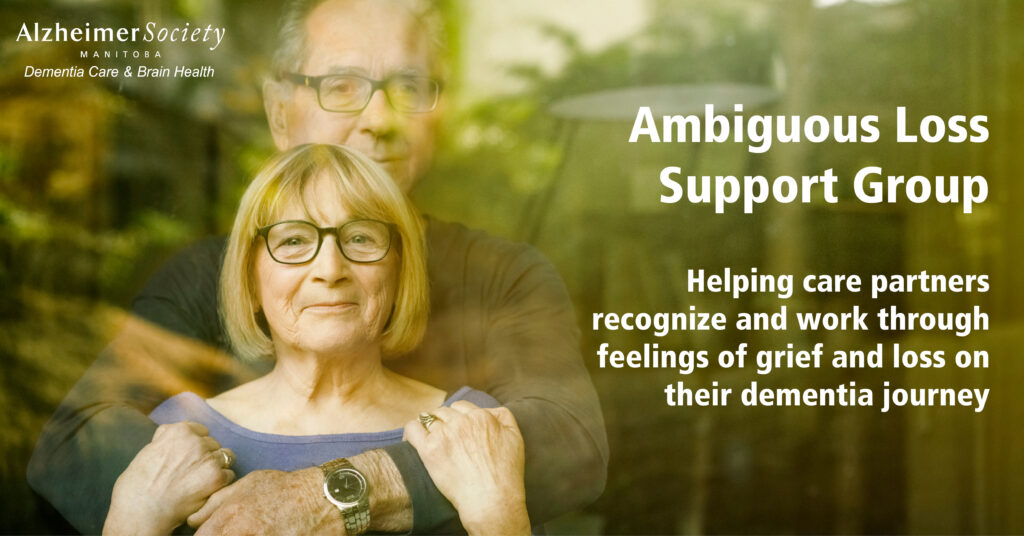 Ambiguous loss is a type of loss felt when a person with dementia is still physically here, but may not be mentally or emotionally present in the same way as before. This specialized support group is an eight-week program to help care partners navigate this type of loss.
Our upcoming Spring session runs May 5th – June 23rd, from 6:30 – 8:00 pm. Please contact your local office to see if this group is right for you.
Spring Support Groups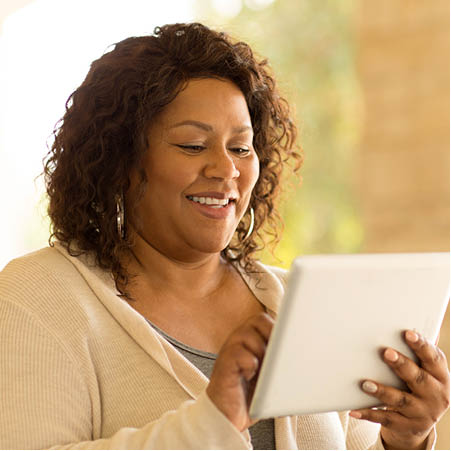 The Alzheimer Society is offering virtual and *limited* in-person support groups to help support those in their dementia journey.
For Care Partners: A variety of days and times are available for those interested in joining a virtual or in-person support group for care partners. These groups help connect people with others living in a similar situation during these uncertain times. Click here to register for a date and time that suits your schedule or contact your local Society office for more information.
For People with Dementia: This spring we are holding virtual support groups, as well as an in-person support group hosted at the Winnipeg office, to ensure continued access to support and information. These weekly groups for people with dementia provide participants an opportunity to:
Learn about living with dementia and its progression.
Share feelings and common experiences.
Exchange practical coping strategies.
Participate in discussions.
For more information about the support group for persons with dementia, please contact:
Sarah Dueck
Client Support Coordinator
204-943-6622 ext. 213
sdueck@alzheimer.mb.ca
Register for Spring 2022 Education Sessions
Sponsored by Edison Properties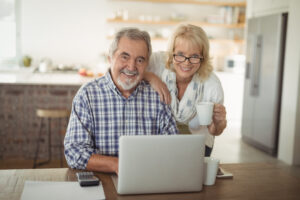 Come join us for a whole new season of education sessions, sponsored by Edison Properties.
Living with Dementia: First Steps – Part 2
Zoom Webinar
Saturday, May 7, 2022
10 – 11:45 am
Learn more about:
– Safety at home for persons with dementia and their care partners
– Legal and financial matters
Mealtime and Swallowing Issues in Dementia
Zoom Webinar and In-person
Wednesday, May 11, 2022
2 – 3 pm
The effects of dementia on a person's eating, drinking and swallowing abilities can have a significant impact on their health and well-being. Presenter Kelly Tye Vallis will explore why these changes happen and what risks they bring. She will offer practical suggestions on how to safely support a person with swallowing difficulties.
Presented by: Kelly Tye Vallis, MS, Speech-Language Pathologist, Deer Lodge Centre, WRHA.
In-person Location:
Meadowood United Church
1111 Dakota Street
Winnipeg, MB
Click here to register now for these sessions!
Online Family Education Survey
Did you join one of our virtual Online Family Education sessions? We want to hear from you! Tell us about your Family Education 2021 learning experience! Complete the survey below for a chance to win a 'sweet' surprise!
https://www.surveymonkey.com/r/alzsoceduc2022
Office Opening Notice
The Alzheimer Society office in Winnipeg re-opened its doors to the public as of Monday, April 4th. We will continue our virtual support and adhere to COVID-19 protocols as needed. We require guests to wear masks throughout the office. If you do not have a mask available, we will provide one for you.
Once seated, guests have the option to remove the mask if they can social distance from others.
For more information, please contact us at 204-943-6622.
Remember: You are not Alone.
We are here to help you and your family through these difficult times. You can reach a comforting ear by phone or get a quick response by email. Call us at 204-942-6622 (Winnipeg), 1-800-378-6699 (toll free in Manitoba) or email alzmb@alzheimer.mb.ca