In This Issue:
REGISTER NOW: Beyond the Headlines: Uncovering Dementia Myths
Discussing Sexuality, Intimacy and Dementia
Join us for the 2022 Care4u Family Conference!
Discover. Explore. Get Involved.
Family Education – Register Now!
Join our Fall Minds in Motion® Sessions
Study Links Loss of Smell to Cognitive Impairment
Fall Support Groups: We're Here for You!
Professional Development Series: Essentials of Day-to-Day Dementia Care
Flaxseed Study Needs Participants
The Winnipeg 10 & 10 Run is Back!

We're back this World Alzheimer's Day for, "Beyond the Headlines: Uncovering Dementia Myths", a research forum on Wednesday, September 21st from 6:30 – 7:45 pm, virtually via ZOOM.
From believing that aluminum in pots and pans can cause dementia to believing dementia is a normal part of aging, we've come a long way in our understanding of myths about dementia. Research has uncovered fascinating discoveries and disappointing conclusions.
Dr. Donald Weaver is back by popular demand to uncover topics such as post-COVID brain fog, cannabis as a treatment, Alzheimer's disease as an autoimmune disease, an update on Aducanumab and more!

Sponsored by Brightwater Senior Living of Winnipeg
This event is supported in part by the Nathan Stall Endowment Fund.
For more information, contact us at alzmb@alzheimer.mb.ca or call 204-943-6622.

Caregiver Tips:
Discussing Sexuality, Intimacy and Dementia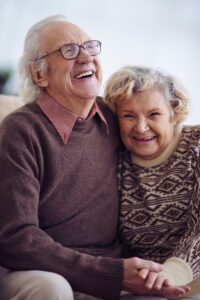 Talking about sexuality and intimacy — which are very deep and real human needs — shouldn't be taboo. In fact, choosing to avoid or ignore these conversations can lead to awkward situations and misinterpretation of behaviours.
Sexuality includes a need for closeness, warmth and tenderness. It's more than just a physical act, sexuality encompasses all of who we are. Open communication helps and everyone can benefit from the opportunity to share their own feelings about this need.
Below are some considerations when discussing sexuality and intimacy:
Appreciate relationships for what they are and avoid making judgments.
Learn to recognize the meaning behind certain behaviours. Some behaviours that may appear sexual in nature can likely be an expression of a different need.
Whenever possible, work together (families and staff) in the conversation about sexuality and intimacy
When addressing a need or concern, take simple steps and communicate clearly in a non-judgmental, non-punitive manner.
Support the person with dementia by maintaining consistency in their routines and care providers.
Discussing sexuality and intimacy may make us uncomfortable at some point. However, talking about it is important — both for our families and friends with dementia and for ourselves.
For more information about this topic, see Conversations About Dementia, Intimacy and Sexuality, produced by Alzheimer Society of Canada.
Register Now – Care4u Family Conference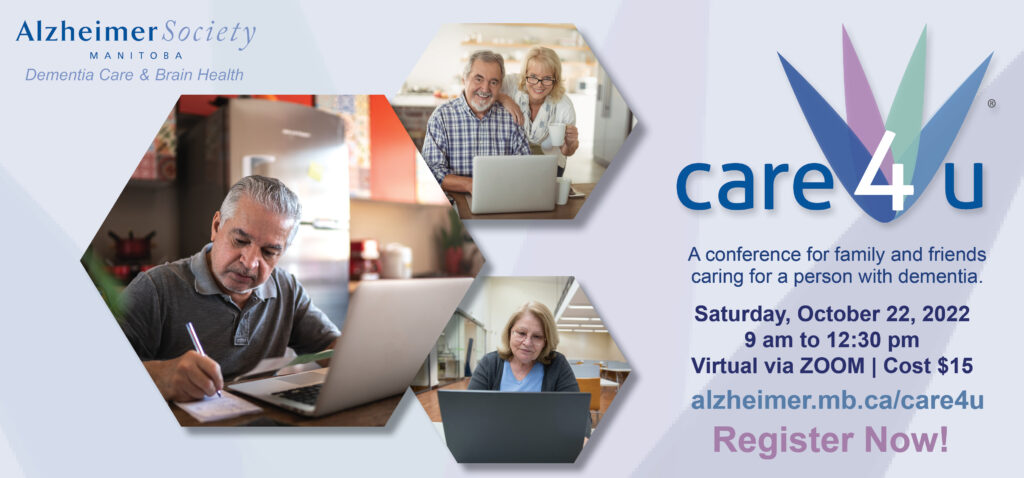 The Alzheimer Society invites you to join us on Saturday, October 22, 2022 from 9 am to 12:30 pm for a morning of learning strategies and resources to help you find and strengthen your courage as a care partner amidst times of constant change.
We are featuring health care professionals who are ready to share the latest in care techniques, communication strategies and community resources while empowering care partners to pay attention to their own well-being.
Register now on alzheimer.mb.ca/care4u!
For more information, please contact:
Jennifer Vicente-Licardo, Education Manager
204-943-6622 / 1-800-378-6699
alzeducation@alzheimer.mb.ca

Discover. Explore. Get Involved.
In-person Community Programs are Back this Fall!
Check out our current lineup of Community Programs this season!
Through these partnerships, people with early to moderate symptoms of dementia and their care partners have opportunities to get out and participate in engaging and stimulating activities.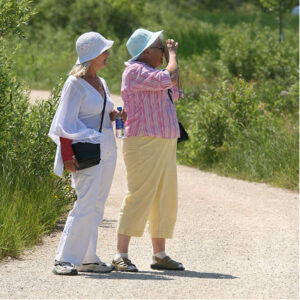 FortWhyte Alive: Tales Along the Trails
Enjoy Manitoba's autumn outdoors! Watch the leaves turn colour, hear the rush of migrating geese and smell the cranberries ripen in the fall forest. During Tales Along the Trail, participants will encounter the natural world in a safe and exciting way. An experienced naturalist will guide the group along FortWhyte's gentle pathways. Each session wraps up with stories, tea and a tasty treat around a toasty campfire.
Fall Program (6 weeks)
Wednesdays, 2 – 3:30 pm, $110/pair
September 7, 14, 21, 28, October 5, 12
Click here to register!
Vivace Voices Choir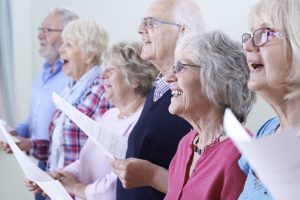 Come and join in making music together! Singing in a choir is a challenging and joyful experience. Learn to sing new and familiar music while making connections with those around you. No prior choral experience is required. Care partners must attend with person living with Alzheimer's.
Location: 600 Shaftesbury Blvd (Canadian Mennonite University)
Fall Program (10 weeks)
Mondays, 6:30 – 7:30 pm, $145/pair
September 26, October 3, 17, 24, 31, November 7, 14, 21, 28, December 5
Winter Program (10 weeks)
Mondays, 6:30 – 7:30 pm, $145/pair
January 23, 30, February 6, 13, 27, March 6, 13, 20, 27, April 3, 17
Learn more and register now on their website!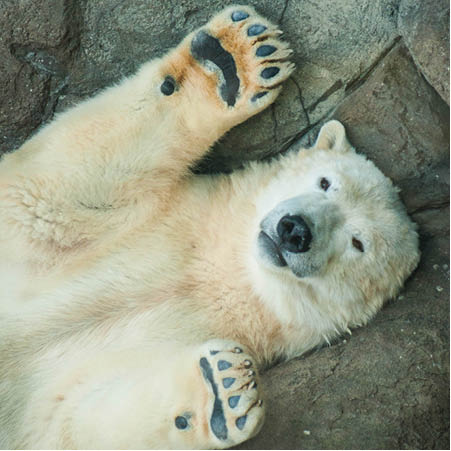 Assiniboine Park Zoo:
Journeys Through the Zoo
This engaging program lets participants explore Assiniboine Park Zoo's most famed exhibit: Journey to Churchill. Led by an educator coordinator, the group will explore arctic animals and earth friendly themes while building community through reminiscing, sensory activities and take-home projects.
Fall Program (4 weeks)
Tuesdays, 10 am – 12 pm,
September 13, 20, 27, October 4
Registration opens on Tuesday, August 16. After that date, participants can register at assiniboinepark.ca/programs-and-tours/workshops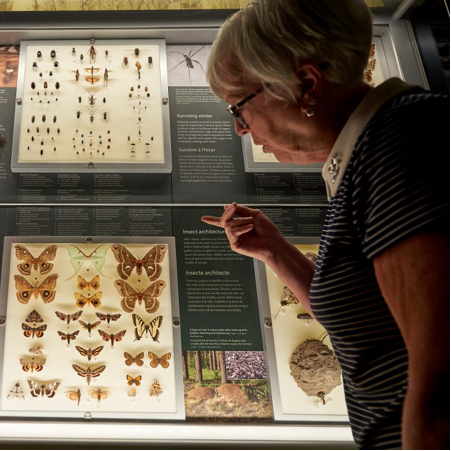 Manitoba Museum:
Now and Then – A Journey in Time
This lively program encourages exploration of the Manitoba Museum's many collections. Led by a museum learning facilitator, participants explore old memories and create new ones through object handling, multisensory activities and stimulating discussions. Each session highlights one of the Museum's distinct galleries, from the animals of the Arctic to the far reaches of ancient Egypt, and many more. Participants are welcome to explore the Museum Galleries before or after the program.
September Program
Thursdays, 2 – 3:30 pm, $80/pair (non-members), $75/pair (members)
September 15, 22, 29 and October 6
Register for the September program here!
November Program 
Wednesdays, 2 – 3:30 pm, $80/pair (non-members), $75/pair (members)
November 9, 16, 23, 30
Register for the November program here!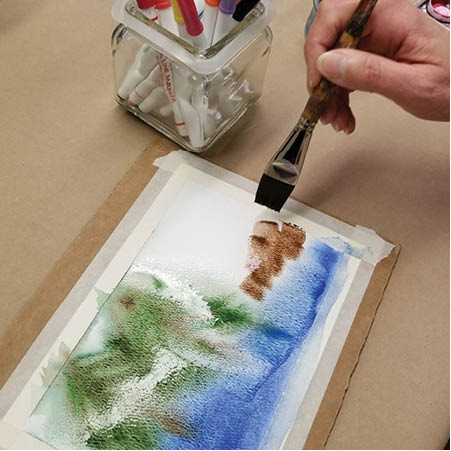 Winnipeg Art Gallery:
Art to Inspire
Art to Inspire is designed to creatively engage participants with visual art. Held in the Winnipeg Art Gallery and led by art educators and artists, participants make, view and discuss art in a supportive setting. Each session looks at a different theme, and those involved are encouraged to contribute in a variety of ways to celebrate present moment awareness and meaningful creative expression.
Fall Program (8 weeks)
Wednesdays, 1 – 2:30 pm, $120/pair
September 21, 28, October 5, 12, 19 , 26, November 2, 9
Winnipeg Art Gallery, 300 Memorial Boulevard
Register now at wag.ca/events/events-calendar/

Fall Family Education – Join Today!
Sponsored by Edison Properties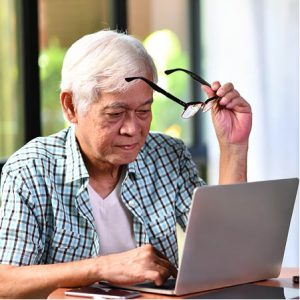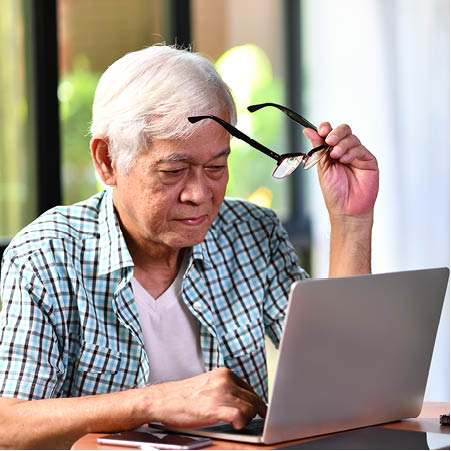 We're back in-person! Come join our education sessions as we cover a wide range of topics – from the progression of dementia to legal and financial matters. The sessions are geared towards helping people with dementia and their caregivers be confident on their dementia journey. Here's what's coming up:
Living with Dementia First Steps: Part 1
– the progression of dementia
– exercises to experience what dementia might feel like
Saturday, September 10, 10 – 11:45 am
Alzheimer Society of Manitoba Boardroom, 10-120 Donald Street, Winnipeg
Location/Parking Details
Click here to register.
Conversations about Driving
Wednesday, September 28, 2 – 3 pm
Transcona East End Community Centre, 517 Pandora Ave. E, Winnipeg
Google Maps Directions
Click here to register.
Check out all available in-person and virtual family education sessions on our website!
View our Fall 2022 Family Education Calendar now!
Sponsored by Edison Properties


Join our Fall Minds in Motion Sessions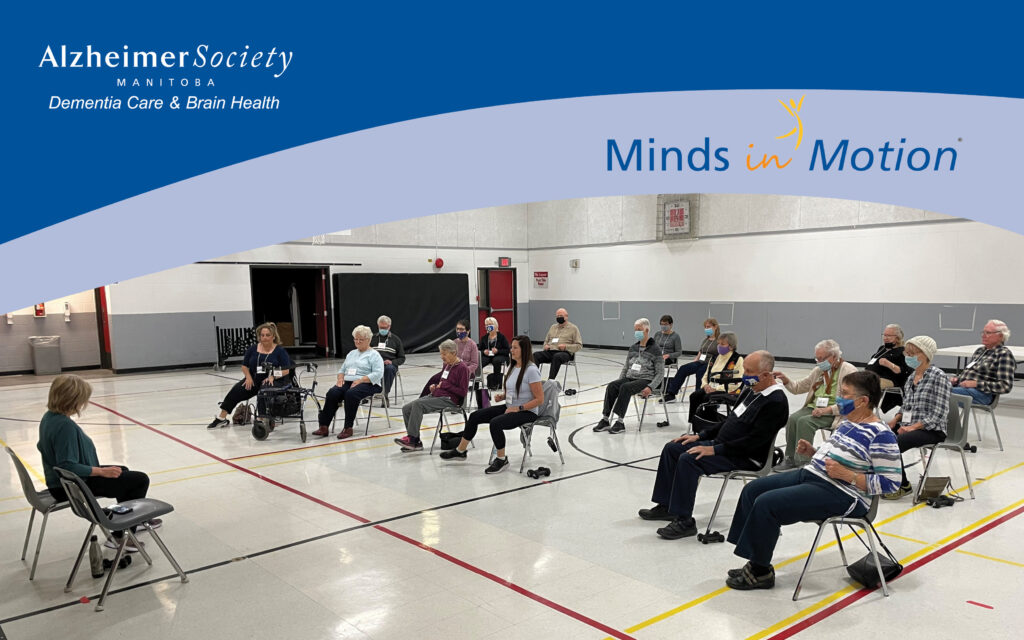 Our popular Minds in Motion program connects people living with early to moderate signs of dementia and their care partners through fitness, fun and friendship. Participants take part in a gentle chair fitness class followed by socially engaging activity and conversation.
This fall, we have opportunities for volunteer leaders, and we are also looking forward to seeing returning and new participants.
Visit alzheimer.mb.ca/mindsinmotion to view available dates and to register now for our virtual session!

Study Links Loss of Smell to Cognitive Impairment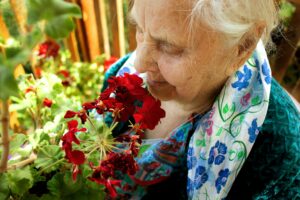 A decline in the ability to smell appears to be associated with increased evidence of Alzheimer's disease in brain scans, according to new research.
The study was led by National Institute on Aging (NIA) scientists and focused on older adults living outside of care homes. Published in the Journal of Alzheimer's Disease, the findings provide additional evidence that loss of smell—known as anosmia—is an early sign of Alzheimer's-related cognitive impairment, resulting from the accumulation of harmful proteins including amyloid-beta and tau.
The study observed 364 participants, 17 of whom were diagnosed with mild cognitive impairment (MCI) during the study period. In test performances, the research team found that every point of lower odor identification was associated with a 22% higher chance of developing mild cognitive impairment.
The brain scans of participants with lower olfactory (ability to smell) scores were associated with higher levels of brain changes, especially in areas connected to the sense of smell and to memory and learning. Furthermore, participants who experienced greater olfactory decline over time had higher levels of amyloid-beta and tau proteins in regions related to both smell and memory function.
What this all means is that loss of smell is closely tied to the level and progression of the type of brain damage seen in Alzheimer's disease. This study provides new evidence that may explain why a poor sense of smell may be an early warning sign for mild cognitive impairment. The researchers are hoping future studies can provide more information about this link.
Read highlights from the study on the NIA's website.
Please note the information in this article is based on the cited study. If you or someone you know are experiencing any of the symptoms described above, consult your doctor.
Virtual and In-Person Support Groups – Join Today!
For Care Partners: A variety of days and times are available for those interested in joining a virtual or in-person support group for care partners. These groups help connect people with others living in a similar situation during these uncertain times. Click here to register for a date and time that suits your schedule.
Ambiguous Loss Support Group for Care Partners: Ambiguous loss is a type of loss felt when a person with dementia is still physically here, but may not be mentally or emotionally present in the same way as before. This support group is an eight-week program to help care partners navigate this type of loss. For more information or to add your name to the waitlist for the next available session, please contact:
Samantha Holland
Interlake-Eastern Regional Coordinator
204-268-4752
alzne@alzheimer.mb.ca
For People with Dementia: We are holding virtual support groups to ensure continued access to support and information during the pandemic. These weekly groups for people with dementia provide participants an opportunity to:
Learn about living with dementia and its progression.
Share feelings and common experiences.
Exchange practical coping strategies.
Participate in discussions.
For more information about support groups for people with dementia, please contact:
Sarah Dueck
Client Support Coordinator
204-943-6622 ext. 213
sdueck@alzheimer.mb.ca
Essentials of Day-to-day Dementia Care
Sponsored by All Seniors Care
We're excited to invite you to our Dementia Care Professional Development Series! Sessions are geared towards health care staff and take place online monthly until March 2023.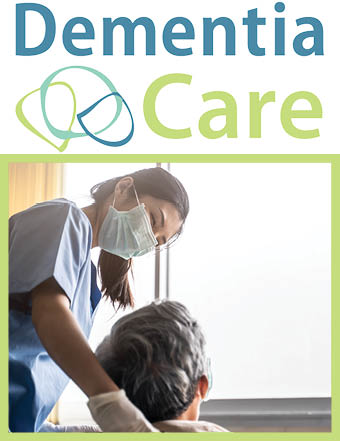 Join our next session on Thursday, September 15 from 2 – 3:30 pm called To Respond or Not to Respond? A Systematic Approach to Understanding Responsive Behaviours featuring Sylvia Davidson where she will share her systematic approach, a framework for understanding responsive behaviours, and discuss various strategies that can be helpful when responding to changes in behavior, with a focus on enhancing care.
This professional development series, which started in April, is focusing on the foundation for successful and meaningful dementia care that will benefit the person with dementia, their families and the healthcare system as a whole. For a $20 registration fee, you can watch all remaining 8 live presentations and access to recordings of all 11 sessions!
Visit our website today for upcoming sessions, speaker bios and to register today!
Can Dietary Flaxseed Improve Memory?
You Could Help Researchers Find the Answer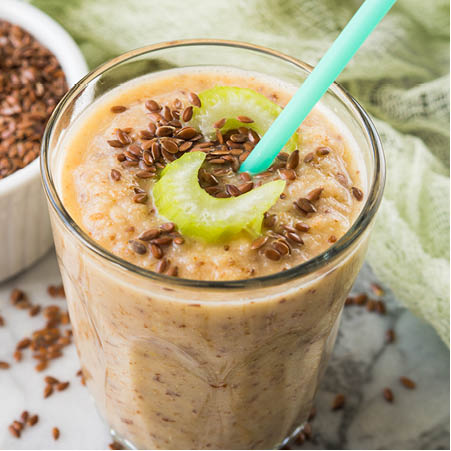 Researchers at the St. Boniface Hospital Research Centre are calling for participants for an intriguing study: they want to find out if consumption of a flaxseed beverage will improve memory function in people with dementia.
The team of three investigators is headed by Dr. Benedict C. Albensi, a leading researcher working in the area of chronic brain disorders, including Alzheimer's disease.
If you want to learn more, call 204-235-3941 or email flaxmemory@sbrc.ca
Click here for a poster with detailed participant information about this study.
The Winnipeg 10 & 10 Run is Back In-Person!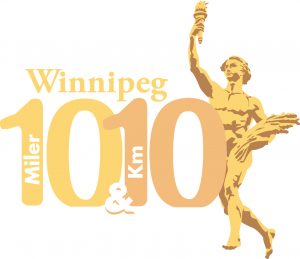 The Winnipeg 10 & 10 Run is back in person! Join them on September 11th at 7:30 am at Memorial Park. Pick your length of race – from 5k, 10k, 10 mile or 30k!
If you'd rather move your own way, they are also hosting a virtual version from September 9th to October 3rd.
Learn more about the event by checking out the Running Room Website
A portion of funds raised goes to the Alzheimer Society of Manitoba.
For more information please contact Chris Walton. 
Remember. You Are Not Alone.
We are here to help you and your family through difficult times. You can reach a comforting ear by phone or get a quick response by email. Call us at 204-943-6622 (Winnipeg), 1-800-378-6699 (toll free in Manitoba) or email alzmb@alzheimer.mb.ca