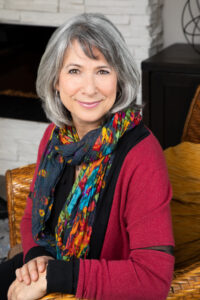 It is with mixed emotions that we announce the retirement of our CEO Wendy Schettler, taking place at the end of May.
Wendy's commitment to building a strong organization has shaped her career throughout her 22-year history with Society, with the last 10 years as CEO. With the number of Manitobans living with dementia expected to more than double by 2050, Wendy leaves the Alzheimer Society poised to meet the growing need for dementia support.
"I am proud of the work we have done to support and advocate for thousands of families living with dementia," says Wendy Schettler, CEO, Alzheimer Society of Manitoba. "It remains an extremely difficult diagnosis and it is essential that families have access to the Alzheimer Society for information and support as they navigate the complex challenges dementia brings."
Wendy has provided remarkable leadership and clear vision for the organization over the past decade. Under her leadership, the Society grew our Dementia-Friendly Communities initiatives with many new programs to ensure that Manitobans with dementia can participate in society and be accepted in the places where they work and play.
She led us through extraordinary pandemic circumstances with grace and confidence, always acutely aware of how people with dementia and their families were deeply affected, pivoting quickly to meet their needs.
Wendy didn't hesitate to reach out for community support when she recognized that the increasing demand for our services had grown beyond what our existing First Link® staff could provide. The community stepped up resulting in a significant expansion of this program.
"I am humbled by the trust our community has shown in support of growing our First Link® program," says Wendy. "It has been my honour and privilege to help support Manitobans on their dementia journey and I could not be more excited about what is next for this incredible organization."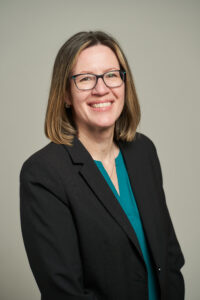 We will miss Wendy and the inspiring leadership she has provided over the years and wish her the best in her retirement.
With every door that closes, another opens. We are delighted to announce Erin Crawford as incoming CEO and are pleased to share that the leadership transition is already well underway.
"The Society must be ready to meet the challenges that are coming over the next 10 years," says Wendy. "We need to be ready to support the growing number of families affected and Erin has the understanding and experience to prepare us for this. I am so pleased to be leaving this needed organization in good hands."
Erin joined the Society as Program Director in 2019 and has an established understanding of our programs and operations, and of the growing need for dementia support and services in Manitoba.
"The Alzheimer Society has an incredible history of providing support for Manitobans so they don't have to go through this alone," says Erin Crawford, incoming CEO. "We will continue to be there for families every step of the way and always look to the future so we can expand and grow our supports for the rapidly increasing number of families impacted by dementia."
Erin's tenure will begin effective June 1st. Wendy and Erin are spending these next few months working together to ensure a smooth shift in leadership.