What's Happening This October
Program & Research News
Support
Connect With Us

Learn the Latest About Dementia & Caregiving Strategies
Care4u is a conference for family and friends caring for people living with dementia aiming to empower care partners to prioritize their well-being.
Presentations will explore topics including caregiving strategies when abilities change, different types of dementia, complex legal situations, transitioning into long-term care, ambiguous loss and grief, medications and more.
"The information available through Care4u is so valuable," says Janet Fritsch, who attended two previous in-person Care4u conferences.
"We were just at the beginning of our dementia journey with my mom when I went to my first Care4u in 2017. It helped me figure out what to do next and understand what to expect," she says. "It was really encouraging for me as a care partner."
Janet's sister was able to attend the 2019 Care4u conference with her, which Janet says was very beneficial for their family.
"My two sisters and I have cared for my mom and each of us wore a different hat based on our own gifts. Care4u helped my sister figure out what her gifts were," says Janet. "I'd encourage everyone to attend Care4u with a family member or another caregiver in your life because you'll be more on the same page and a stronger team for your family member."
For Janet, Care4u helped strengthen her mom's trust in her as a caregiver.
"My mom felt I understood her, and that took away some of the fear that I wasn't trying to change her," Janet says. "I picked some of that up from Care4u, ways I could do things that made her feel she was valued. She trusted me a lot."
Janet says there is something for everyone at Care4u, regardless of where you are at in your dementia journey.
"We're all learning as we go, and all make mistakes. But Care4u helps us make better, more informed choices as caregivers."
Care4u 2023 takes place on Saturday, October 28 from 9 am to 3:30 pm at Canad Inns Destination Centre Polo Park. The cost of attending is $50, which includes a hot lunch. The event provides guests with caregiving education, information and resources from exhibitor booths and is a great opportunity for care partners to come together and share their experiences with one another.
Check out our Care4u website for more information on this year's event and to register.
The Care4u conference is sponsored by:

2023 Provincial Election – Thank You
Thank you for raising your voice this September for families living with dementia. Whether you wrote a letter, spoke to your local candidate at the door or talked to family and friends about dementia care issues, we are grateful for your time and efforts.
We will continue to use our voice to call for better dementia support throughout the province and advocate for improved housing options, additional financial supports for care partners, improved home care supports, strategies for building dementia-friendly communities and improved support for navigating the health care system.
The need is now and the need is growing – keep sharing your experiences and help us ensure that people living with dementia have the support they need today and hope for the future.
Invisible Disabilities Week 2023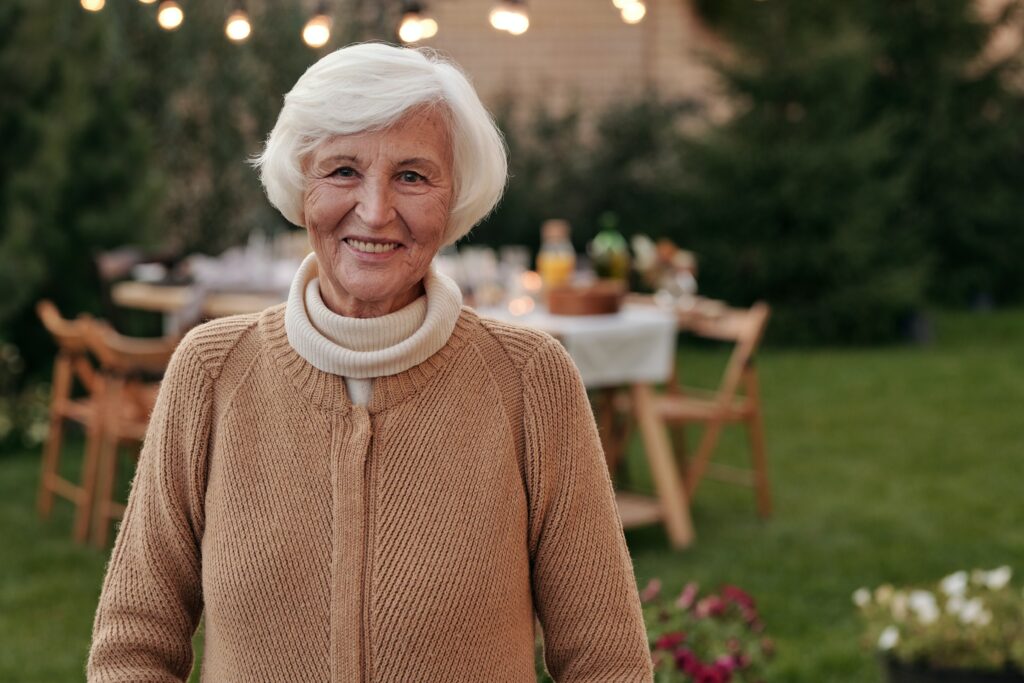 October 15 to 21, 2023, is Invisible Disabilities Week. An invisible disability is a physical, mental or neurological condition that is not visible to someone from the outside yet can limit or challenge a person's movements, senses or activities (Invisible Disabilities Association).
Having invisible or hidden symptoms that affect your daily life can lead to misunderstandings, false perceptions and judgement from others.
Cognitive and sensory impairment are examples of invisible symptoms and dementia is often invisible to the outside world. Navigating the challenges of living with invisible or hidden symptoms can present barriers, like not receiving appropriate medical care or workplace accommodations.
Caring for someone with invisible symptoms can also lead to similar challenges, as friends, family and employers may not understand what it means to be a caregiver or the time and effort it requires.
If you're looking for support as someone living with dementia or as a care partner, connect with us today by calling 204-943-6622 (Winnipeg) or 1-800-378-6699 (Provincial) and ask to speak to a First Link® Client Support Coordinator.
Lewy Body Dementia Awareness Month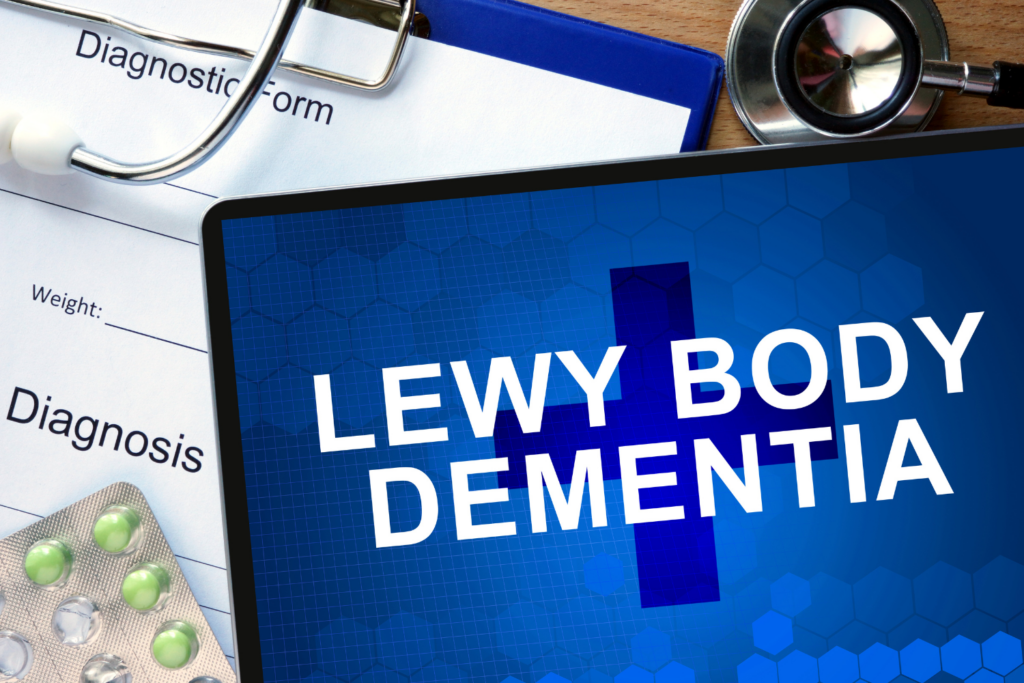 October is Lewy Body Dementia Awareness Month. All programs and services provided by the Alzheimer's Society are available to people impacted by Lewy Body Dementia (LBD). If you don't already know about LBD, now is a good time to learn more, as LBD accounts for between 5 – 10% of all dementia cases.
LBD is a type of dementia that affects the thinking and moving parts of the brain. It occurs because of abnormal deposits of a protein called alpha-synuclein that develop inside the brain's nerve cells. The deposits are called 'Lewy bodies' after the scientist who first described them, Dr. Freidrich Heinrich Lewy.
Lewy bodies are also found in Parkinson's disease. When Lewy bodies first appear in the part of the brain responsible for thinking, the term Lewy Body Dementia is used. The term Parkinson's disease dementia is used when Lewy bodies first appear in the part of the brain responsible for movement. LBD can occur by itself, or together with Alzheimer's or Parkinson's disease. It can also cause symptoms similar to Alzheimer's and Parkinson's disease.
If you are caring for someone living with LBD and looking for support, the Society's Responsive Behaviour Support Group assists care partners who are caring for someone with a diagnosis of Frontotemporal Dementia, Lewy Body Dementia, or other forms of dementia where responsive or reactive behaviours are present. Through this group, you can learn coping strategies and care techniques to assist in managing these symptoms, as well as share mutual support and understanding about the stresses that may arise in navigating these changes. Check out our Responsive Behaviour Support Group page to learn more.
You can learn more about LBD on the Alzheimer Society of Canada website.
We're Hiring! Client Support Coordinator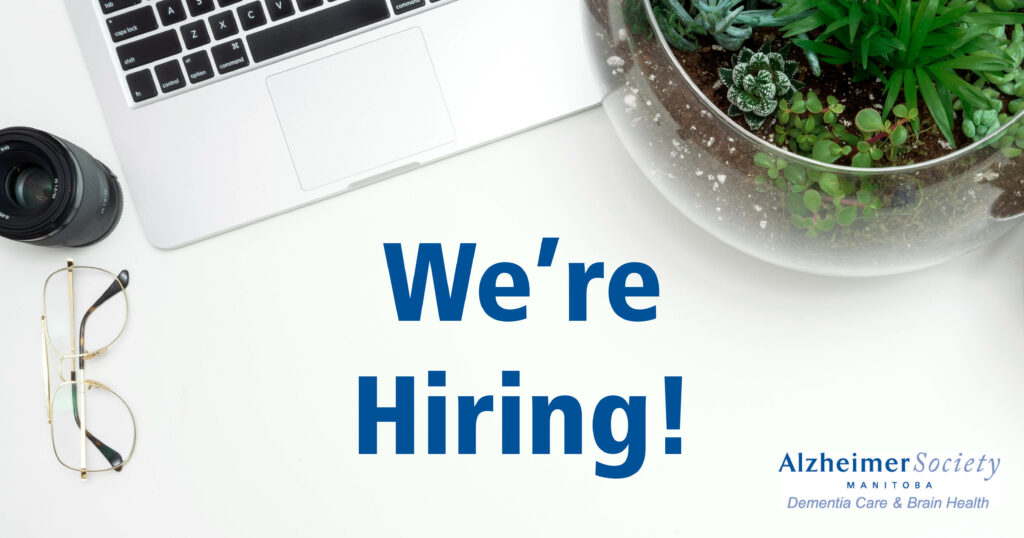 The Alzheimer Society of Manitoba is hiring for a full-time permanent Client Support Coordinator at the provincial office in Winnipeg.
The Client Support Coordinator is responsible for the provision of support, information and education services to people living with dementia and their family care partners.
To view the full job posting, please click here.
New Dementia-Friendly Program at The Leaf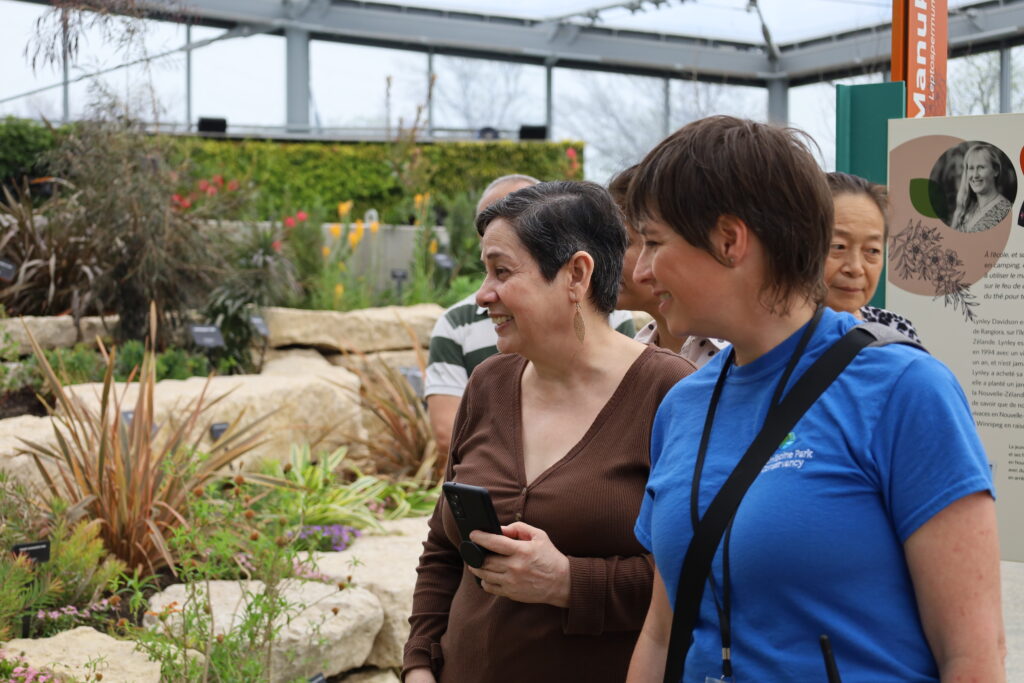 Explore lush gardens and seasonal vegetation this fall with a new dementia-friendly program at The Leaf.
The Leaf recently became an Alzheimer Society community partner and is opening its doors this fall with a new program called The Living Well. Melissa Scouten, Education Coordinator at the Assiniboine Park Conservancy, is a horticultural therapy practitioner who has been working on the program's development and is excited about its November launch.
"Our goals for this program are to provide the opportunity for social interactions and well-being benefits while engaging with plants and gardening activities," Melissa says. "Plants are very sensory, we experience them through sight, smell, taste and touch – and this can help spark conversations."
The Leaf is an indoor horticultural attraction at Assiniboine Park where visitors can journey through four distinct biomes.
Melissa says The Leaf's dementia-friendly program will reflect the current season outdoors. The November sessions will feature autumn plants and vegetation, which may include activities with dried flowers or getting into The Leaf's classroom kitchen to do some baking.
"I find baking and working with plants very mindful, sensory and grounding," Melissa shares. "It's a great community-builder too – there's nothing like breaking bread together."
The Leaf's program will also include botanical-based crafts, planting activities and a guided tour with questions and prompts to strike up conversations.
Melissa says the differences between this program and others at The Leaf are the sensory-based activities and accommodations to ensure participants have a sense of accomplishment coming away from their visit. For example, volunteer program staff will be present to support different walking paces, answer questions and engage in conversations with participants based on the plants or activities they find interesting.
"Seeing and interacting with program participants is so important. I learn just as much from them when I do these programs – I get a lot of insight and inspiration," Melissa says. "We should make more community spaces dementia-friendly, so people living with dementia have more opportunities to thrive in society."
The Living Well program launches on Tuesday, November 7, 2023. Each session is an hour and a half and will run every Tuesday for four weeks. You can register now at assiniboinepark.ca/programs-and-tours.
For more information on this and other community partner programs running this fall, visit alzheimer.mb.ca/discover-explore-get-involved.
Fall 2023 Community Partner Programs
The Alzheimer Society partners with community organizations to create programs designed especially for people living with dementia to attend with their family members and friends.
Check out our current lineup of community programming happening this fall:
Tales Along the Trail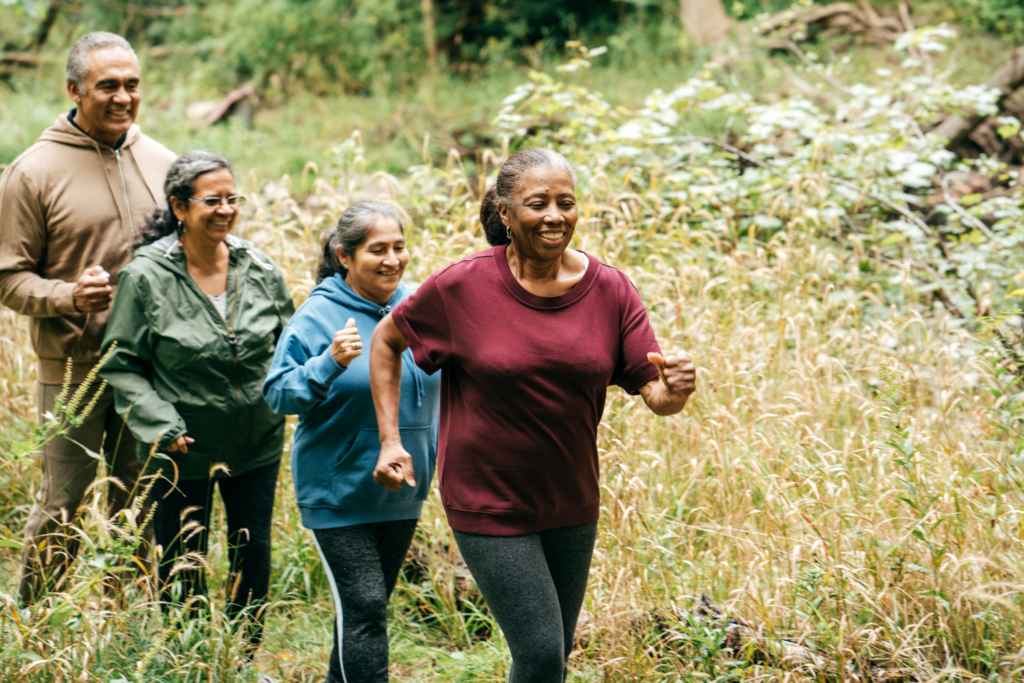 Enjoy the best of a Manitoba autumn with migrating birds, magnificent bison, and let crackling campfires set up a calming, fun, natural adventure – all in city limits!
Tales Along the Trail is for people living with early to moderate symptoms of dementia and their care partners who are looking for a safe but exciting way to encounter the natural world. An experienced naturalist will guide the group along FortWhyte's gentle pathways, pointing out all fall has to offer and encouraging everyone to use their senses to explore.
Each session will include a relaxing walk through the woods, with stops focusing on all of our senses. Participants will then have a chance to share thoughts, stories, and a snack around a crackling fire or cozy indoor space. In stormy weather, we bring nature indoors.
Fall Program (7 weeks)
Wednesdays, 2 – 3:30 pm
September 6, 13, 20, 27, October 4, 11, 18, 2023
FortWhyte Alive, 1961 McCreary Road
Cost: $126/pair
Register today by contacting bmiller@fortwhyte.org for a link to register for this program.
Journeys Through the Zoo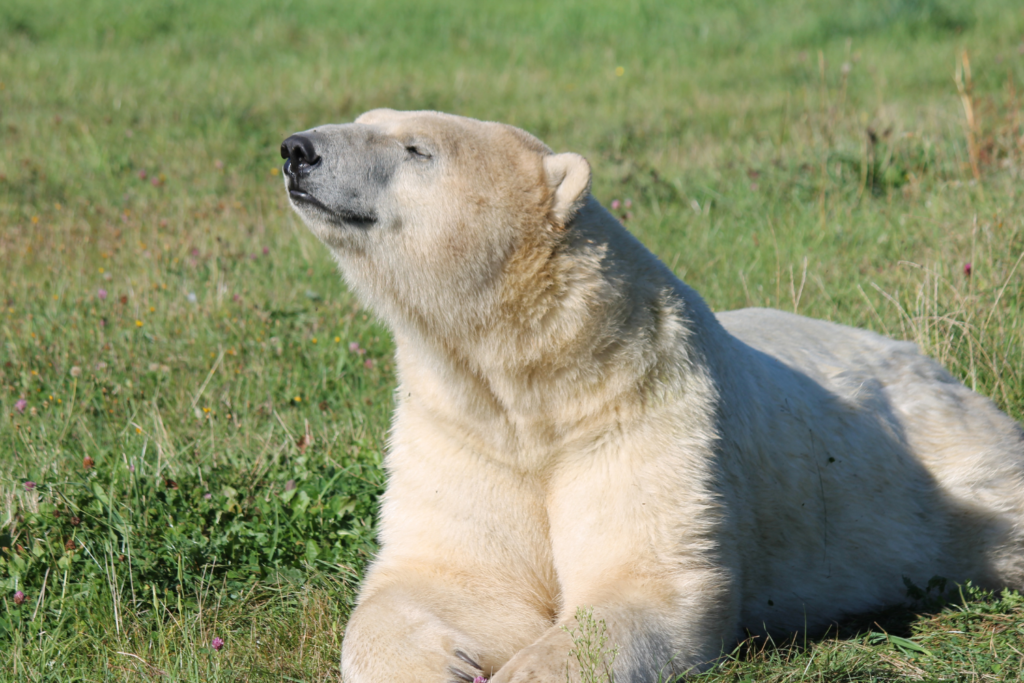 Journeys Through the Zoo is an engaging program designed for people living with early to moderate symptoms of dementia and their care partners to explore Assiniboine Park Zoo's most famed exhibit: Journey to Churchill.
Led by an Educator Coordinator, we explore the animals at the zoo and earth-friendly themes while building community through reminiscing, sensory and group activities. We spend time indoors and outdoors so please dress for the weather and walking.
Journeys Through the Zoo is a joint offering of Assiniboine Park Zoo and the Alzheimer Society of Manitoba. It allows people with dementia and their care partners to try new experiences in a supportive environment.
Fall Session (4 weeks)
Tuesdays, 10 am – 12 pm
September 19, 26, October 3, 10, 2023
Assiniboine Park Zoo, Special Events Gate, 54 Zoo Dr.
Cost: $105 + GST/pair
Registration is now open on the Assiniboine Park website.
Now and Then: A Journey in Time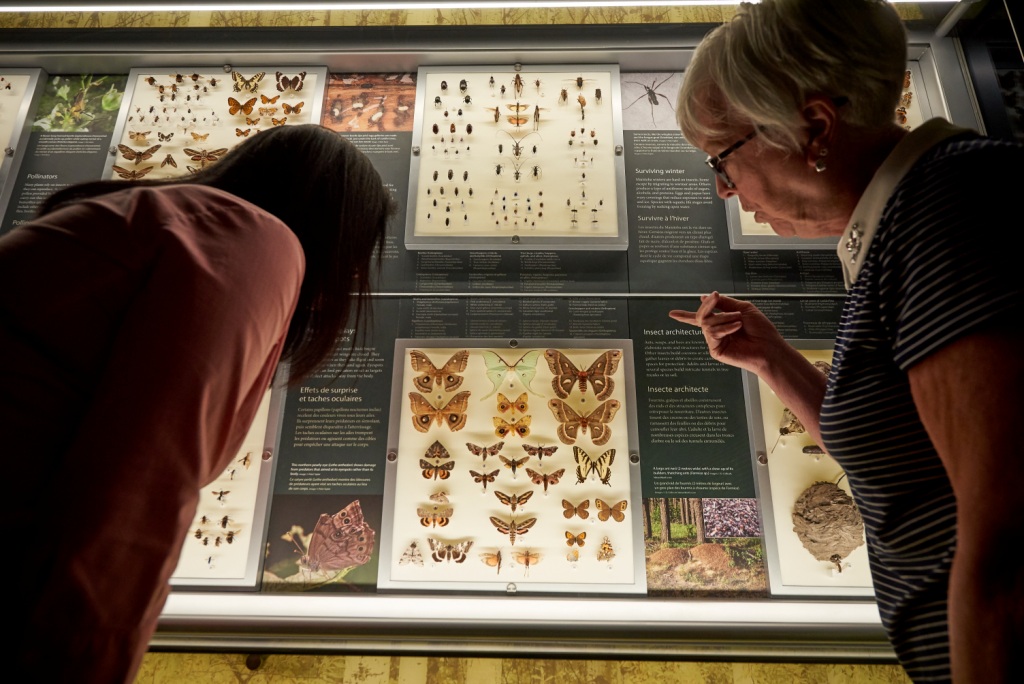 Now and Then: A Journey in Time is a program that encourages people living with early to moderate symptoms of dementia and their care partners to explore the Manitoba Museum's many collections.
During four lively sessions led by a Museum Learning Facilitator, participants will explore old memories and create new ones through objects, activities and stimulating discussions. Each session highlights one of the Museum's distinct galleries, from the animals of the Arctic to the far reaches of ancient Egypt and many more.
Participants are welcome to explore the Museum Galleries before or after the program.
Fall Program 1 (4 weeks)
Wednesdays, 2 – 3:30 pm
September 20, 27, October 4, 11, 2023
Fall Program 2 (4 weeks)
Wednesdays, 2 – 3:30 pm
November 8, 15, 22, 29, 2023
Manitoba Museum, 190 Rupert Ave.
Cost: $80 + GST/pair ($75 + GST/pair for museum members)
Register today on the Manitoba Museum website.
Vivace Voices Choir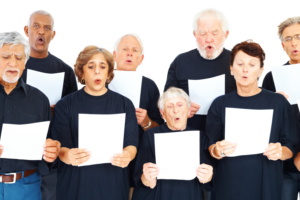 Come and join in making music together! Singing in a choir is a challenging and joyful experience. Learn to sing new and familiar music while making connections with those around you. No prior choral experience is required. Vivace Voices is a program designed for people living with early to moderate symptoms of dementia to attend with their care partners.
Fall 2023 Program (10 weeks)
Wednesdays, 6:30 – 7:30 pm
October 11, 18, 25, November 1, 8, 15, 22, 29, December 6, 13, 2023
Winter 2024 Program (10 weeks)
Wednesdays, 6:30 – 7:30 pm
January 17, 24, 31, February 7, 14, 21, March 6, 13, 20,27, 2024
Canadian Mennonite University, 500 Shaftesbury Blv.
Cost: $145/pair (Fall) $145/pair (Winter) $240/pair (Both) 
Learn more and register now on the CMU website!
Minds in Motion®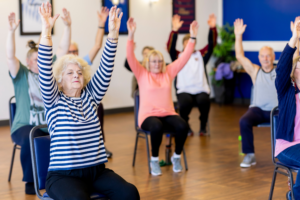 Our popular Minds in Motion® program connects people living with early to moderate signs of dementia and their care partners through fitness, fun and friendship. Participants take part in a gentle chair fitness class followed by socially engaging activity and conversation.
There are lots of laughs and social interaction during these sessions. We are excited to offer both in-person and online options.
Dates, times and registration information for all current Minds in Motion sessions at alzheimer.mb.ca/mindsinmotion.
Manitoba Researcher Receives Funding for Study on Neuroinflammation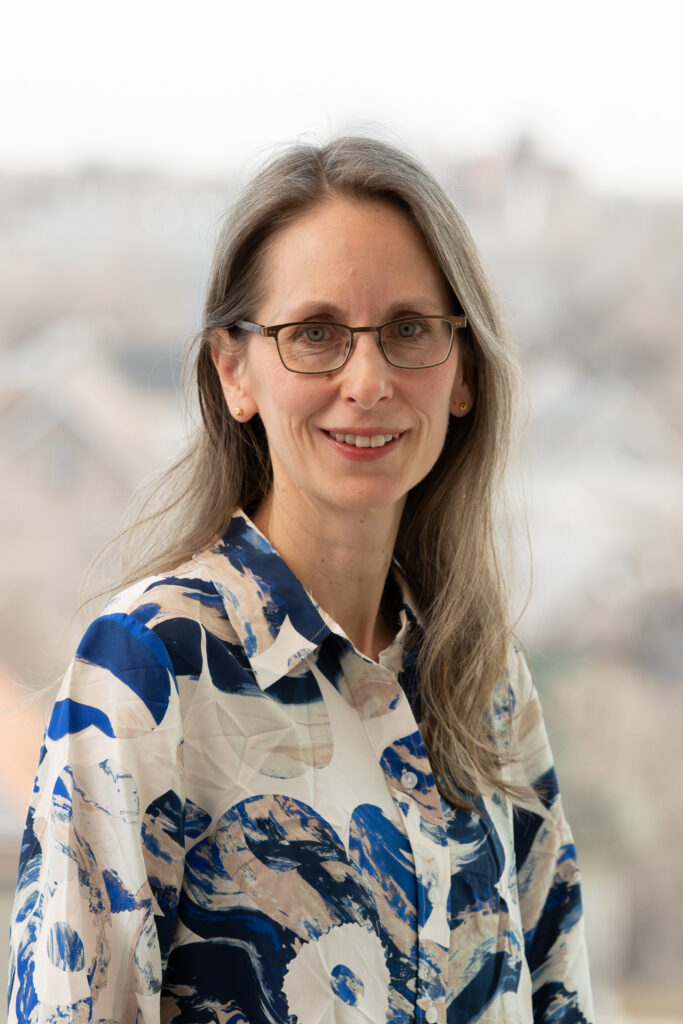 Manitoba researcher Dr. Tiina M. Kauppinen is fascinated by neuroinflammation (the inflammation in the brain) and its role in dementia. Tiina and her team are working on a study targeting chronic neuroinflammation to possibly slow or stop dementia progression.
Tiina is an associate professor and Chair of the Graduate Studies Committee in the Dept of Pharmacology and Therapeutics at the University of Manitoba's Rady Faculty of Health Sciences. She is one of the two Manitoba researchers awarded funding through the 2023 Alzheimer Society Research Program (ASRP), with a generous contribution from Research Manitoba. The ASRP is one of Canada's most innovative hubs for dementia research, helping the best and brightest minds in the field pursue innovative projects.
"There are not many treatments available for Alzheimer's and dementia. What is available is targeted at treating symptoms but not reducing the progress of the disease," says Tiina. "So, anything we can do in this area will really make a difference."
Tiina previously studied how stroke affects the brain and realized this and other conditions, such as diabetes, can lead to dementia and that these conditions seem to be underlined by the presence of chronic inflammation in the brain.
While inflammation is a normal response to injury or infection and initially helps the brain to recover, in conditions where inflammation becomes chronic, it can have the opposite effect. The chronic neuroinflammation seen in dementia leads to immune cells' over-stimulation and uncontrolled functions that can actively damage neurons (nerve cells responsible for sending information throughout our bodies) and prevent the brain from working properly.
Tiina and her team, which includes Dr. F. Michael Jackson from the University of Manitoba and PairieNeuro Research Centre and Dr. Brent Page from the University of British Columbia, have developed a potential drug to prevent excess immune responses and reduce neuroinflammation. Their drug is unique because it can enter the brain intact and it does not cause any toxic side effects – overcoming common challenges of brain drug development.
The ASRP funding will allow the team to test this drug in animal dementia models to see if this treatment can stop dementia progression or improve cognitive function.
"I'm grateful to the Alzheimer Society for giving us this opportunity. They're giving our ideas wings so we can take them further into testing," says Tiina. "This is a small proof of concept study, but if we get good data from this, it will allow us to go forward, get more funding and go even deeper."
Tiina is incredibly appreciative to her team and notes that this research funding is due to the efforts of everyone involved. "We have very talented people working on this project, including trainees who are dedicated to this work," she says. Tiina notes that some of the ASRP funding they received will go toward supporting the trainees on their team.
To learn more about the Alzheimer Society ASRP Program, click here.
Enjoying Holiday Meals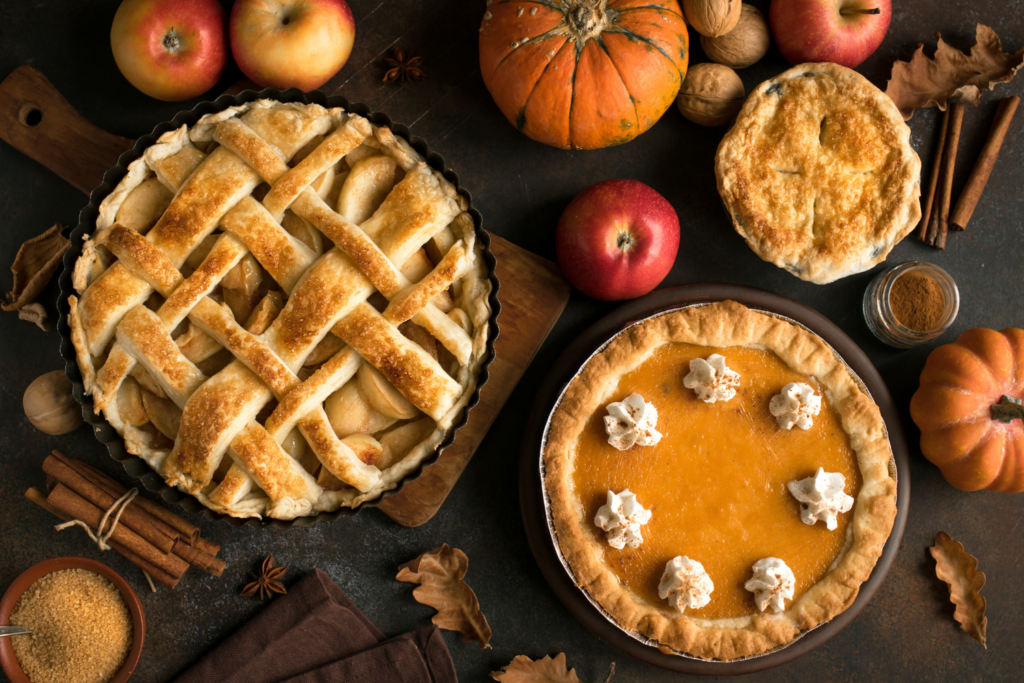 With Thanksgiving just around the corner, you might be thinking about the best way to meet the needs of a family member or friend living with dementia to help them safely enjoy a holiday meal.
Dementia can affect a person's ability to eat or drink and get enjoyment from their food. Some factors that can cause a person living with dementia to have difficulty eating and drinking are:
Forgetting how to prepare a meal
Having challenges with how to use utensils
Not knowing what to do with food that is placed in front of them
Putting too much food in their mouth at once
Eating too quickly
Trying to swallow without chewing
Trying to eat inedible items
Poor appetite can also affect someone living with dementia, so when visiting a family member or friend, try to focus on the interaction rather than on how much they eat.
Some things to think about to make mealtime more comfortable and enjoyable are:
Limit distractions – serve meals in quiet surroundings, away from the television and other distractions
Keep the table setting simple – avoid patterned plates, tablecloths and placemats that may be confusing. Provide only the utensils needed for the meal to avoid confusion.
Distinguish food from the plate – it can help to use plates or bowls that contrast the colour of the food and placemat.
Check the food temperature – dementia may affect someone's ability to recognize if something is too hot to eat or drink.
Offer one food item at a time – serving one or two things at a time can be helpful.
Allow plenty of time to eat – not rushing allows the person to savour the food. Also, take into consideration any mobility problems that can slow down eating.
Eat together – keeping a meal social can encourage the person to eat.
Prepare foods so that they aren't hard to chew or swallow – cut food into bite-sized pieces, or serve soft foods.
Keeping somone living with dementia involved in mealtimes is important for their well-being. By caring, prompting and adapting a holiday meal, you can help someone living with dementia get the most out of their time with family and friends and safely enjoy food and drink.
Dementia Care Professional Development Series:

The Complex World of Dementia Care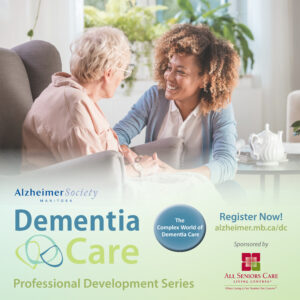 Join us for our Dementia Care 2023-2024 Professional Development Series! Sessions are geared towards health care staff and community service providers and take place online monthly (plus two in-person) until March 2024.
Our next session titled, What's NEW with Medical Assistance in Dying (MAiD) takes place on Thursday, October 19 from 2 – 3 pm. It's important to have updated and accurate information about MAiD. This session will provide participants with details about updates to the federal legislation and its implementation in Manitoba (particularly in relation to individuals living with dementia), who is eligible for and who can provide MAiD, the "what, when, who, why and how" as these questions pertain to MAiD in Manitoba.
For only $30, you get access to all virtual sessions PLUS the option to register for in-person workshops! (Additional $5 charge for in-person sessions.)
We encourage anyone working with people living with dementia in the community, hospitals or personal care homes to register. These sessions add up to 30 completed hours of education that may be used towards professional development or continuing education hours.
Visit the Dementia Care website to learn more about all the sessions, speakers and to register now!
This event is sponsored by: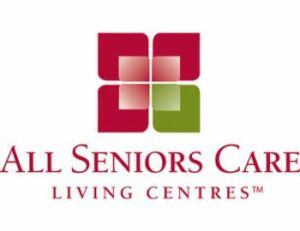 Register Today for Fall Education Sessions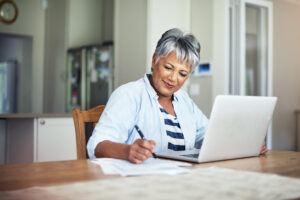 We've got a full calendar of education sessions happening this fall. Come join us to learn about a variety of topics including the supports in place within long-term care, navigating long-term care, legal and financial matters, and more. These sessions are free to attend and offered both in-person and via Zoom.
Here's what's coming up:
Life in Long-Term Care – Sponsored by Johnston Group and Payworks
Transitions are hard and can often be associated with feelings of grief, loss, sadness, anger, and shame. For families, the process of moving a person living with dementia to a personal care home can be one of the most difficult transitions throughout the dementia journey. This presentation will provide information about the supports in place within long-term care, tips and tricks when working with care teams and advocating for your family member; and how to enhance your visits.
Tuesday, October 10 | 10 – 11 am | Virtual or Alzheimer Society of Manitoba Boardroom
*Note: this session will not be recorded.*
Click here to register.
Living with Dementia: First Steps – Part 2
The second of a three-part information series for people supporting someone recently diagnosed with dementia. Learn from health and industry professionals as they discuss the disease progression and provide information on services and resources available. In this webinar, you will learn more about legal and financial matters. *Please note that you don't need to attend/watch the Living with Dementia sessions in order.*
Saturday, November 4 | 10 – 11:45 am | Virtual or Alzheimer Society of Manitoba Boardroom
Click here to register.
Visit the link below for more details on our fall education sessions and to register.
Family Education – Upcoming Seminars
Family Education: Next Steps Sponsored by:
Join a Support Group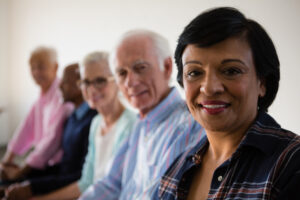 Support groups provide participants with an opportunity to learn more about dementia and its progression, share feelings and common experiences, exchange practical coping strategies and mutual support, as well as participate in meaningful discussions. 
We welcome everyone to this inclusive environment for people of different ethnicities, cultures or persons who identify as part of the 2SLGBTQ+ community.
Here are a few of our upcoming care partner support groups:
Beausejour Care Partner Support Group (new September 2023)
Takes place on the second Tuesday of every month at 10:30 am at Beau-Head Seniors Centre (645 Park Ave, Beausejour). Next group meets October 10, 2023.
Responsive Behaviour Support Group
The Responsive Behaviour Support Group assists care partners who are caring for someone with a diagnosis of Frontotemporal Dementia, Lewy Body Dementia, or other forms of dementia where responsive or reactive behaviours are present. Learn coping strategies and care techniques to assist in managing these symptoms, as well as share mutual support and understanding about the stresses that may arise in navigating these changes.
Takes place on the second Thursday of every month from 7 – 8:30 pm virtually via Zoom. Next group meets October 12, 2023.
The "Sandwich" Support Group is geared towards care partners who are supporting a parent or other family member with dementia, while also trying to balance the stresses of raising a family and managing other day-to-day personal or career commitments. This can leave you feeling "sandwiched" between responsibilities.
Takes place on the third Tuesday of every month from 7 – 8:30 pm virtually via Zoom. Next group meets October 17, 2023.
Waverley Care Partner Support Group
Takes place on the third Wednesday of every month from 7 – 8:30 pm at the Waverley & Rosewood (857 Wilkes Ave, Winnipeg). Next group meets October 18, 2023.
Additional Information and Registration 
For more information about current and upcoming support group opportunities, or to register for a support group, please contact the First Link® Client Support team at (204) 943-6622 or email us at alzmb@alzheimer.mb.ca. You can also view a full list of support groups on our Support Groups page.
If connecting via email, please include your first/last name and the name of the support group you are interested in attending.
Our new support groups were made possible by a multi-year commitment to our First Link® program from the Jessiman Foundation. A heartfelt thanks to the Jessiman family for this leadership gift that has allowed us to expand our programs in such a significant way.  
Follow Us On Social Media
Join us on Facebook, Instagram, LinkedIn and X (formerly Twitter) for the most current news, information and resources. If you're already following us on social media, invite your friends to do the same!
X (formerly Twitter)
We Rely on Your Donations to Continue Our Work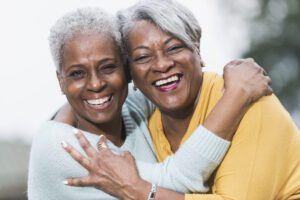 Your gifts are put to immediate use through our helpline, support groups and education programs.
Remember. You Are Not Alone.
We are here to help you and your family no matter where you are in your dementia journey. You can reach a comforting ear by phone or get a quick response by email. Call us at 204-943-6622 (Wpg), 1-800-378-6699 (MB) or email alzmb@alzheimer.mb.ca