We are Asking the Government of Manitoba to Improve Home Care.
Keeping individuals in the community – out of hospitals and personal care homes – not only costs significantly less but is the preference of families impacted by dementia. However, those accessing Home Care don't always get it when they need it. Inadequate Home Care puts individuals with dementia and their caregivers at increased risk for physical and mental health crisis. The Government must substantially increase Home Care's capacity to meet current and growing needs.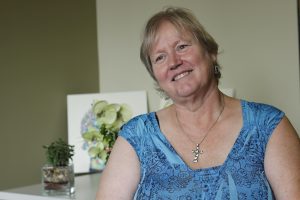 Manitobans like Sylvia want to see better home care services and support, and ways to manage working while caring for someone with dementia.
Click here for Sylvia's story about her difficulties with home care.