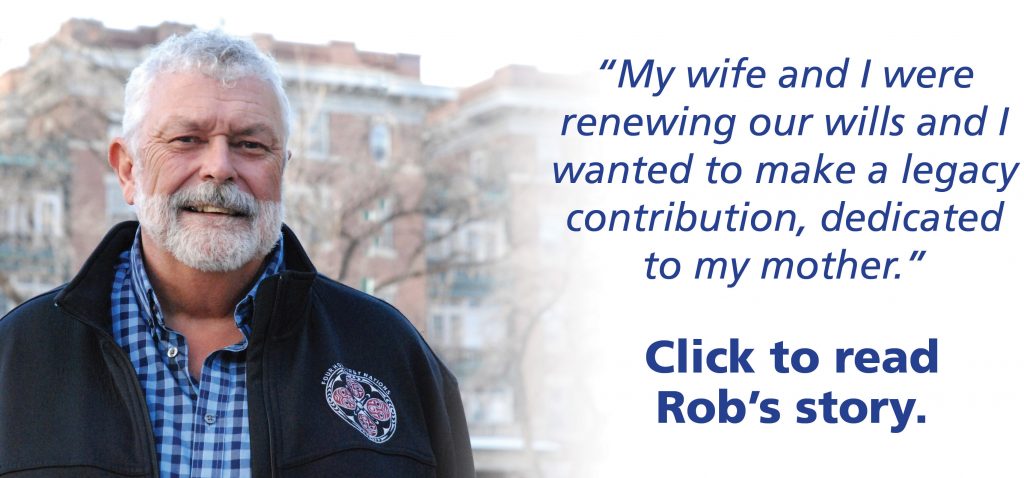 A gift in your Will has many practical benefits that allow you to meet your own, unique financial needs as well as your philanthropic objectives:
It's simple: Leaving a gift in your Will is easy to arrange.
It's flexible: A gift in your Will can be made no matter how old you are or how much you have to give.
It has tax advantages: A gift in your Will is a highly effective way to reduce taxes on your estate after death.
It has a lasting impact: Leaving a charitable gift in your Will gives you the satisfaction that the areas you felt strongly about in your lifetime will continue to receive support, even after you're gone.
It's personalized: You can make a general gift, or choose to designate it to a specific program such as research, education, awareness, or caregiver support.
If you would like a copy of our easy to follow Estate Planner and Guide, please email Lorraine Decock or call our office at 204-943-6622 ext 212.
For help in preparing your gift, please consult your legal advisor and/or financial planner. Bring the following information to your appointment:
Legal Name: Alzheimer Society of Manitoba
Charitable registration number: 10670 5353 RR0001
Address: 10-120 Donald St, Winnipeg MB R3C 4G2
For more information please consult your financial planner and visit the CRA website.