In This Issue
Light the Way for People with Dementia
We're Hiring! Check Out These Great Opportunities!
Making the Holidays Joyful for You and Your Family
How to Become a Dementia Friendly Hairdresser
Ways to Reduce the Risks of Dementia: Part 1
Education and Programs
Events and Volunteering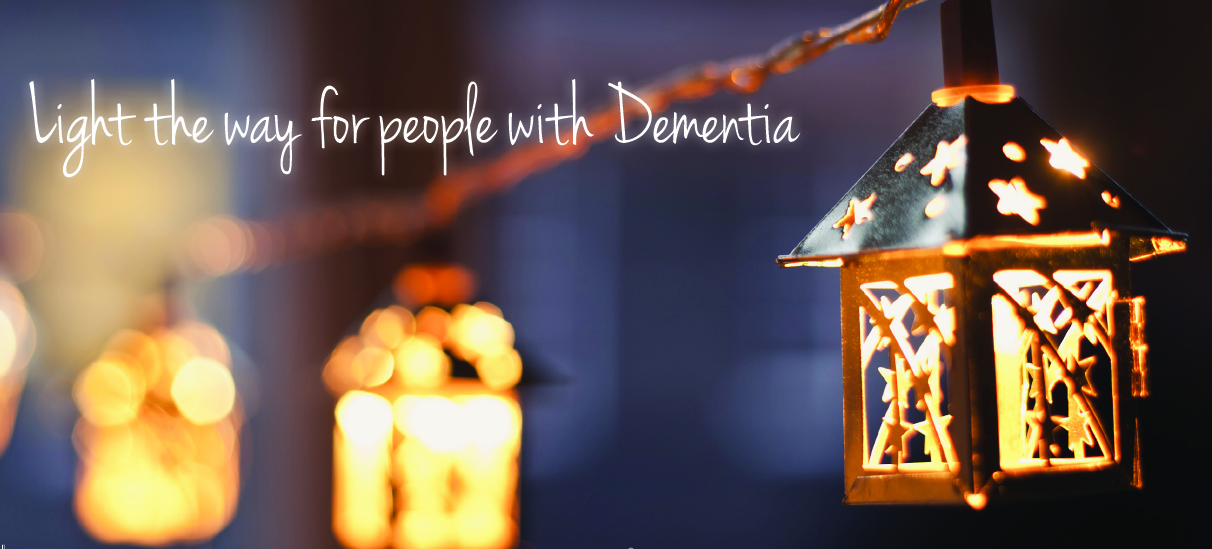 We did it! We raised $10,000 in generous contributions from donors like you! Your gifts were generously matched by Neil Carlson and his family. With their gift, your $10,000 doubled to $20,000!
But we are not done yet – our holiday campaign is still underway. If you have not donated yet, there is still time! Help us continue to "light the way for people with dementia."
Click here to make your donation.
We're Hiring! Check Out These Great Opportunities!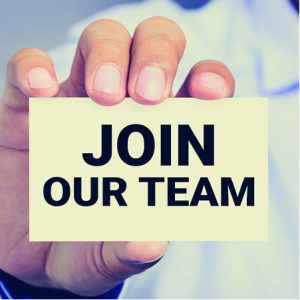 We are looking to complete our Program team! We have a close-knit, dedicated team of staff across the province. Would you like to join us?
The openings include two full-time and three part-time postions in which the successful candidate will have the opportunity to work directly with people with dementia, their families and the public.
Click here for positions available in Winnipeg.
Click here for position available in the Regions.
Making the Holidays Joyful for You and Your Family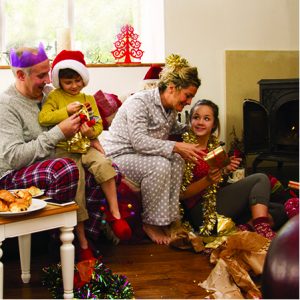 The holidays are just around the corner! This can be a stressful and exhausting time for some people, even under the best of circumstances. For families and caregivers of an individual with dementia, the holidays may be sad and difficult. Traditions once enjoyed by the family may now confuse or overwhelm the person with dementia and may need to be altered.
With some advance planning, the holidays can be a joyful and pleasurable time. Here are some tips:
Involve the person in holiday preparation as the person's abilities allow.
Be careful with decoration choices; blinking lights may confuse or scare a person with dementia.
Recommend practical gifts, such as comfortable, pull-on clothing, audiotapes of favorite music, videos and photo albums.
Plan to maintain a regular routine.
Celebrate early in the day by having a noon meal rather than a late dinner.
Familiarize family members and friends with behaviors and condition changes.
Remember that the holidays provide opportunities to share time with people you love. Try to make these celebrations easy on yourself and the person with dementia so you can concentrate on enjoying your time together. You can do this by:
Maintaining a positive attitude.
Being good to yourself by giving yourself permission to do only what you can reasonably manage.
Asking for help from other family members or friends.
Arranging for respite care so you can enjoy a movie or lunch with a friend to reduce post-holiday stress.
Asking for suggestions from your support group or call the Alzheimer Society of Manitoba to discuss ways to overcome holiday stress.
Happy holidays!
How to Become a Dementia Friendly Hairdresser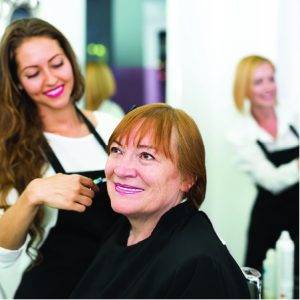 Everyone enjoys looking good, and people with dementia are no exception. Not only that, but a bit of pampering can go a long way to boost the person's self-esteem and make them feel special.
A trip to a salon or barber shop can be an enjoyable outing for someone with dementia. As a hairdresser or barber you can accommodate their needs by using the following ideas. If you are a caregiver, feel free to communicate these suggestions to the salon's proprietor:
Consider the temperature in the shop and note any area where a person might feel a draught. Older adults are more sensitive to heat and cold and may become restless when they are feeling uncomfortable.
Ask the person if they need help getting settled into the stylist's chair. This is important because some people with dementia are unable to judge depth and may need a steady hand.
Consider the smell of the hair products being used. Hair styling is a sensory experience; fragrances of shampoo and conditioners can be relaxing, but odours of other hair styling products may be pungent and remind a person of chemicals associated with cleaning tasks.
Explain each step before you begin so the person feels safe. For example, if they know you will be using scissors or other sharp objects, they'll be less likely to be frightened when the object comes close to their face or hair.
If a client with dementia is disquieted by their own image, turn the chair so they are looking away from the mirror while you work. It is possible that the person is unable to recognize their reflection and may think that someone is staring at them.
Let the person hold an item that relates to hair styling, especially if they are restless and reaching up to touch the scissors, comb or other items you are using.
Engage in conversation with the person while you work. Listen to their stories and ask open ended questions, such as "Tell me more about that," to encourage them to continue.
Use gentle, relaxing background music in the shop to create ambiance. Avoid radio stations with loud talking; a person with dementia may have difficulty distinguishing conversation meant for them from the discussion on the radio.
If a man with dementia has received past haircuts at a barber shop, consider continuing this practice as it may be more familiar to them.
The steps to offering dementia friendly salon services are easy and cost little or nothing. By following these practical tips, your salon can become more dementia friendly.
The Alzheimer Society can help any business or community group become more dementia friendly. You can arrange for a dementia friendly community presentation by calling us at 204-943-6622 or by emailing alzeducation@alzheimer.mb.ca
Ways to Reduce Risks of Dementia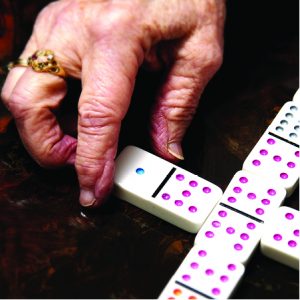 In the November research article, we told you about some lifestyle factors that can have an impact on your risk of developing dementia. Reported in the Lancet, these factors – depending on your stage of life – include such things as education, exercise and depression.
Following up in this issue, we'd like to report on some strategies that may counter the effects of these risk factors.
Increasing the Brain's Cognitive Reserve
One mechanism that can potentially reduce the risk of dementia is to increase the brain's cognitive reserve. The concept of cognitive reserve suggests that some people may have enough brain reserve to tolerate neuropathology – or in other words, brain deterioration – without it affecting their cognitive and functional abilities. Results from multiple studies indicate that cognitive reserve in later life can be promoted by:
Improved socioeconomic status of parents during childbearing and a child's early years.
More years of education during early life, which can lead to increased brain connectivity and plasticity.
Cognitive stimulation through thought-provoking activities and social engagement, which can enhance cognitive abilities such as attention, memory and reasoning.
Efforts to build cognitive reserve are most effective when started early in life and continued throughout the life span. It is also recognized that, no matter one's age or life stage, it's never too late to take steps to enhance one's brain health. Choose an exercise or activity you enjoy. Pick up a book and read. Talk to a friend. These lifestyle choices can help you to be brain healthy.
Watch for the next research article in an upcoming issue where we will discuss strategies that may help to reduce other risk factors.
Education and Programs
Events & Volunteering