In This Issue
Making Sense of the Environment: It's Not Always Easy!
2018 Investors Group Walk for Alzheimer's
Registration Open Now for Spring Education Sessions!
204 Neighbourhood Watch Members Eager to Assist
Is Your Glass Half Full?
Study Links Heavy Drinking with Increased Risk of Dementia
1st Annual Trivia Challenge in Brandon
Get Ready to Get Muddy at the 2018 MudRun!
Education and Programs
Events and Volunteering
Making Sense of the Environment:


It's Not Always Easy!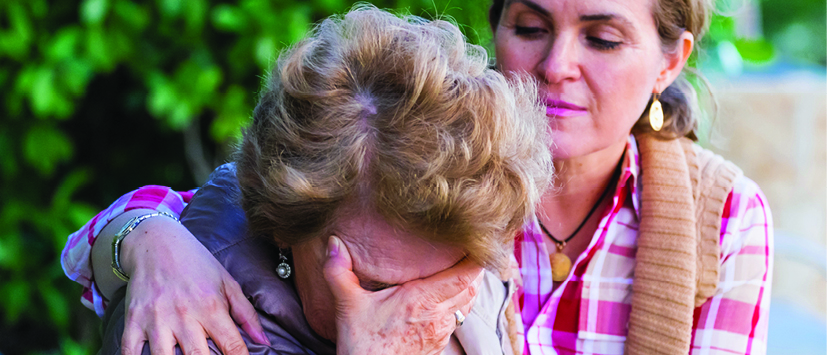 Imagine someone with dementia who is unable to pick up on the cues that explain what is going on around them. The dinner bell might sound like a siren, and it scares them. A dark rug on a light floor may look like a hole, and they're afraid they'll fall in. A nurse assisting with dressing activities may seem like a stranger who is invading personal space.
In all of these examples, the person may show signs of being fearful or apprehensive. They may become uncooperative or may even yell or lash out.
Wouldn't you do the same if you felt threatened or didn't understand what was happening?
Take a Step Back
"As a caregiver – whether you're a family member, friend or staff at a care facility – you have to take a step back from these situations," says Joyce Klassen, Dementia Education Project Manager at the Alzheimer Society of Manitoba. "You have to look around and try to figure out what is causing the person to react in these ways, and then see what you can do to help."
Joyce is quick to point out that reactive behaviour is not caused by the fact that the person has dementia; rather, the person with dementia is reacting to what they are perceiving. It's up to the caregiver to take a look around and ask, "Why?"
Joyce recalls a situation in which she was talking to a woman with dementia in a care facility. The woman became frustrated and shouted: "Who's talking to me?" Joyce realized that the television was on, and the woman was having trouble tuning out the background noise. "To have a quiet conversation with this lady, all I had to do was turn off the TV," says Joyce.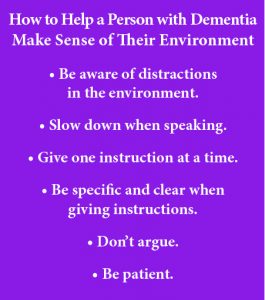 Often, it's things like this in the environment that cause the person with dementia to become upset. Joyce sees such behaviour as another means of communication, and she always asks herself: "What is this person trying to say?"
"It is the caregiver who has to back up from the situation – not the person with dementia," says Joyce. "It's the caregiver who can problem solve about how best to assist."
From there, new strategies can be put into action to de-escalate a situation, or prevent it from happening in the first place.
Pave the Way and Participate in the Winnipeg Investors Group Walk for Alzheimer's This May and June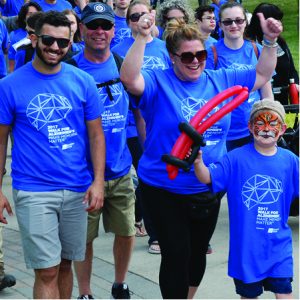 It's almost time to pull out your walking shoes! Walks take place across the province during May and June.  Click here to find out more and register online today!
The Winnipeg 2018 Investors Group Walk for Alzheimer's has a new home – we are moving the action to Assiniboine Park! Join us on:
Thursday, May 31, 2018
5:30 pm at the Lyric Theatre
Assiniboine Park, Winnipeg
Register Now for the
Society's Spring Education Sessions!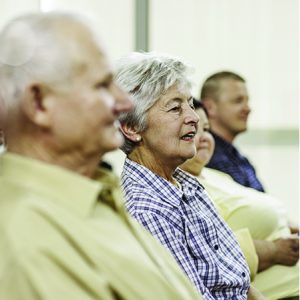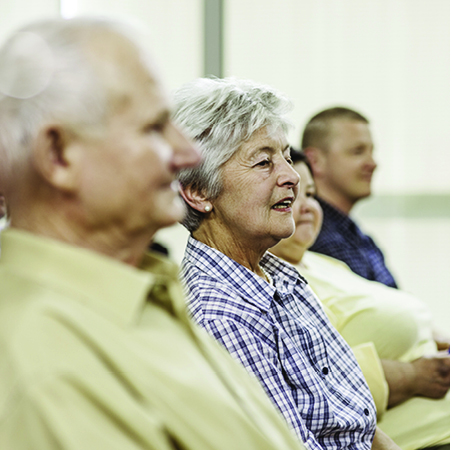 Don't wait another minute! The Alzheimer Society has a variety of education programs for people with dementia and their families that will help in the navigation of the journey. Programs are offered throughout the province.
Click here for upcoming spring education dates and to register online.
204 Neighbourhood Watch Members
Eager to Assist People with Dementia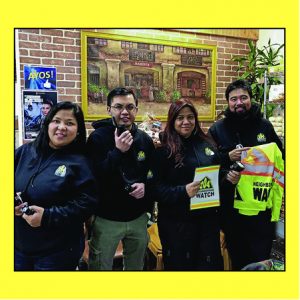 When the 204 Neighbourhood Watch group was established in June 2017, the idea was to provide a safe and connected Filipino community. Fashioned after the North End's Bear Clan Patrol, the volunteer members of 204NW have a different beat: they walk the neighbourhoods of northwest Winnipeg.
Initially, the group's main concern was the safety of area residents and the reduction of crime. Although not police officers, the members' mode of operation has always been to keep an eye out for situations that could potentially be troublesome. They help when they can, or they call for help if necessary. They want their presence in the community to bring a sense of security to all.
Keeping an Eye Out
Last fall, thanks to a Dementia Friendly Community presentation by Jennifer Licardo of the Alzheimer Society, another objective was added: keep an eye out for community members with dementia who may be lost or confused.
Jennifer is the Society's Education Manager, and she teaches organizations and businesses about becoming dementia friendly. The members of the 204NW group are prime candidates for the information because they run into all sorts of situations while on patrol.
"It hadn't occurred to the members that dementia might be something they should know about – that it's something they could be faced with during the course of their work," Jennifer says. "But once they realized they might meet up with a community member with dementia – and that the person may be in need of help – they were excited to learn more."
During her presentations, Jennifer discusses the signs of dementia, ways to interact with someone with dementia and the steps to take to get help. But it's not all about people with dementia being lost on the street; it's also about learning how to interact with them so they can be included.
Leila Castro, founder of the 204NW, is grateful that the volunteers received the information. "It is important to learn how to better communicate with persons with dementia, to help build relationships…and to include them in community activities," she writes in an article in the Filipino Journal Manitoba Edition.
For Jennifer, the idea of inclusiveness is the name of the game. "Making the Dementia Friendly Community presentation to the 204 Neighbourhood Watch members was a great opportunity to reach further than the street setting to raise awareness," she says. "These volunteers have families and they belong to sports groups and clubs and churches – they'll be able to spread information and understanding about people with dementia throughout their circles.
And that's what a dementia friendly community is all about.
Is Your Glass Half Full?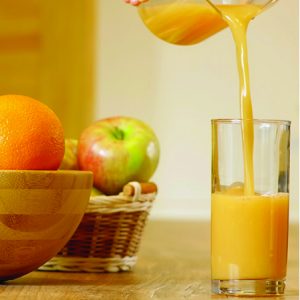 In our January 2018 eNewsletter, we told you about Dorothy and Jake Poetker of Steinbach, Manitoba. Jake has Alzheimer's disease, but Dorothy's positive attitude towards the changes she and Jake face each day help them to continue living a fulfilling, joyful life. (Read their story here.)
The idea that "attitude is everything" is gathering steam; studies are showing a strong link between "positivity" and improved health, and the Poetkers are living proof of this concept.
But we're not all born thinking that our glasses are half full rather than half empty. If you're a pessimist with an "Eeyore" outlook, how can you become more positive and gain the health benefits while you're at it?
Here are some concrete things you can try to help you look at life in a more positive way. The process can take time and practice – but this is necessary when forming any new habit.
Start a gratitude journal. Writing down the things you are grateful for on a regular basis can help you focus on the positive.
Simply smile more. Starting the day with a smile can turn sad feelings to happy thoughts that can be passed on to others. Feeling happy helps you to cope better with challenges.
Find the funny in situations. Seek out and surround yourself with humor. Watch a sitcom or a funny movie, or talk to a friend who makes you laugh.
Surround yourself with happy, positive people.
Remember to breathe, as your body and brain need oxygen to work well. Deep breathing helps you cope with such problems as stress and pain.
Do something enjoyable for yourself. It might be cooking a new healthy meal, reading a good book or playing a musical instrument.
Let go of the past and be in the moment.
Turn to others for help when feeling down or negative.
Lower your expectations of what you can accomplish in a day. This can prevent you from feeling overwhelmed and frustrated, which can lead to negative self-talk.
Practice positive self-talk. Don't say anything to yourself that you wouldn't say to another human being. This will help you reframe your outlook on life to help you see the world in a more positive way. Some examples to try are: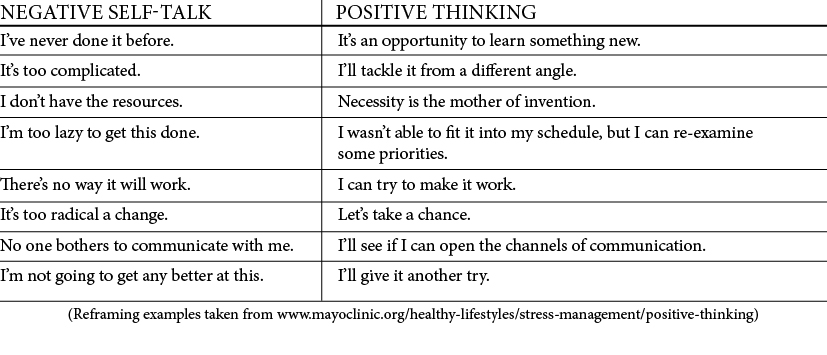 Study Links Heavy Drinking
with Increased Risk of Dementia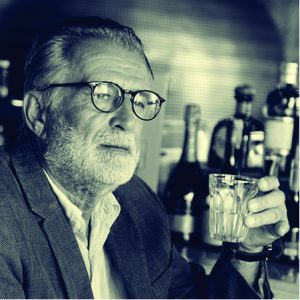 A Canadian study done by the Centre for Addiction and Mental Health (CAMH) examined the association between the heavy use of alcohol and the risk of dementia.
The study was conducted in France using hospital records over the six-year period between 2008 and 2013. It looked specifically at the effect of alcohol use disorders and included people who had been diagnosed with mental and behavioural disorders or chronic disease attributable to chronic harmful use of alcohol.
The researchers found that alcohol use disorders were present in study participants with all types of dementia, and that the association was especially evident in those with early-onset dementia (dementia that begins before the age of 65). Of the 57,000 cases of young-onset dementia, 57% were related to chronic heavy drinking.
In these patients, it was found that most had alcohol-related brain damage or a dual diagnosis of alcohol use disorders.
Additional key points coming out of the study include:
Because the study looked only at people who had been admitted to hospital due to chronic heavy drinking, it doesn't reveal the full extent of the link between alcohol use and the risk of dementia.
Alcohol-use disorders should be recognized as a major risk factor for all types of dementia.
Alcohol related dementia should be recognized as one of the main causes of young onset dementia.
Screening for heavy drinking should be part of regular medical care, with intervention or treatment being offered when necessary.
Heavy drinking can lead to permanent structural and functional brain damage.
Research shows that damage done to the brain by alcohol is irreparable.
Some studies suggest that one or two glasses of wine a day could protect against dementia.
Some research indicates that moderate drinking may also have a negative impact on brain health.
What is heavy drinking?
The World Health Organization defines heavy drinking as consuming, per day, more than 60 grams of alcohol for men (four to five standard drinks) and 40 grams for women (about three standard drinks). According to definitions from Manitoba Liquor and Lotteries, a standard drink is a 12-ounce bottle of beer (5% alcohol), a 5-ounce glass of wine (12% alcohol) or 1.5 ounces of spirits (40% alcohol).
For the complete study report, check this link: http://www.thelancet.com/journals/lanpub/article/PIIS2468-2667(18)30022-7/fulltext
Don't Miss the 1st Annual




Brandon Trivia Challenge!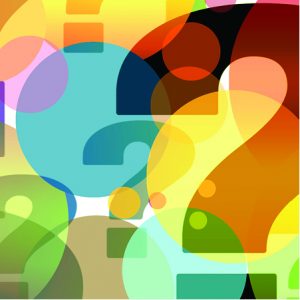 Test your Brain in Brandon on Tuesday, March 27, 2018 when the Alzheimer Society of Manitoba hosts its first annual Trivia Challenge in this prairie city! Teams of 10 players (or less) will compete in 10 rounds of trivia for the title of Grand Champion!
Click here to register for this fun, inaugural event.
For more information, email Whitney Strachan at alzwm@alzheimer.mb.ca
Here are the details:
Tuesday, March 27, 2018
6:30 pm to 10:30 pm
Ballroom at the Clarion Hotel & Suites
3130 Victoria Avenue, Brandon (map)
The cost to participate is $30 per person, with incentives to raise more. All funds raised are used to support the Society's programs and services.
Get Ready to Get Muddy This Summer!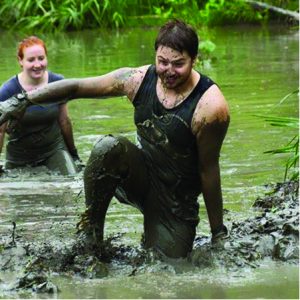 The Catalyst Credit Union Manitoba MudRun challenges participants to complete a 10 km trail run with more than 20 obstacles!
Register now for this exciting summer event!
Everyone who signs up will have the opportunity to raise money for the Alzheimer Society of Manitoba.
Saturday, August 11, 2018
8 am to 5 pm
Site of Dauphin Countryfest
See you there!
Education and Programs
Events & Volunteering