In This Issue
2019 Care4u Conference Open for Registration
Speak Out and Make Dementia a Major Election Issue!
Museum Program Takes Participants on a Journey in Time
Lighting Up Landmarks and Wearing Blue
Dementia Researchers Forge Ahead to Find Cause and Cure
Study Participants Needed
Making Conversations Rewarding
Telehealth Sessions Available Now!
Discover. Explore. Get Involved.
Education and Programs
Events and Volunteering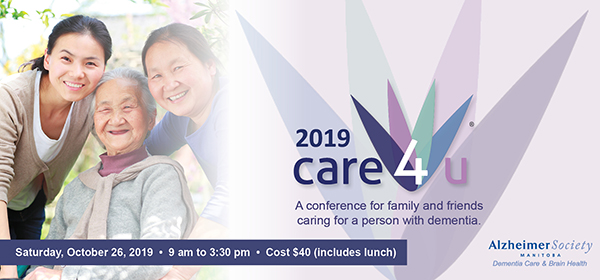 Join us for a day of learning, reflection and networking at the 2019 Care4u Family Conference!
Here's what one participant said about this invaluable opportunity: "At the Care4u Family Conference, I connected with families at different stages of the journey. Despite the serious discussions, I always came away with hope."
This year, keynote speakers and experts in dementia care will lead sessions on a variety of topics, including:
• Resilience on the Caring Journey
• Is it Too Serious to be Serious?
• Caregiver Guilt and Stress: Moving from Ideal to Real
• Do I Still Need this Medication?
• Let's Talk Aphasia and Dementia
. . . and much more!
Saturday, October 26, 2019
9 am to 3:30 pm
Canadian Mennonite University
500 Shaftesbury Blvd., Winnipeg
Click here to register now!
Thanks to our sponsors: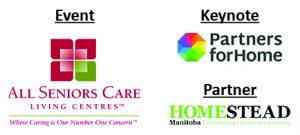 Canadians Vote on October 21:
Speak Out and Make Dementia a Major Election Issue!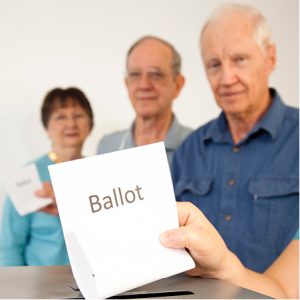 In just a few weeks, Canadians will head to the polls for the 2019 Federal Election. No matter which party forms government this fall, dementia must remain a top priority. You can help!
We have a valuable tool at our fingertips: Canada's national dementia strategy, which was launched this past June. It's an important first step towards making life better for the more than half a million Canadians living with dementia today.
But like any strategy, it must be fully funded to make a difference. The initial investment in the 2019 budget of $50 million over five years is a good start, but much more is needed in order to bring the strategy to fruition.
In less than 12 years, the number of Canadians living with dementia—and the cost to care for them—will nearly double. The truth is, as our population ages we simply can't afford to ignore dementia. Family members, hospitals and long-term care homes are already stretched beyond their limits. We need to start implementing the national dementia strategy right now to ensure that the growing number of Canadians affected by dementia receive the care and support they deserve.
Here's how you can help:
It is by speaking out that we can all effect real change.
Program at Manitoba Museum Takes Participants on a Journey in Time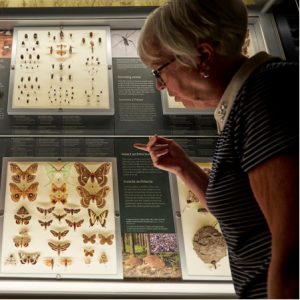 People living with early to moderate signs of dementia can explore art "up close and personal" at the Winnipeg Art Gallery through Art to Inspire, sing in the Vivace Voices Choir at the Canadian Mennonite University and, starting in November, hold million-year-old fossils at the Manitoba Museum in a new program called Now and Then: A Journey in Time.
The six-session program will take participants and their caregivers to a different gallery in the Museum each week. There, they will learn about related human and natural history and be able to touch and hold objects from the Museum's handling collection, be it the fur of an Arctic fox or a fossil specimen that is millions of years old.
"The program gives people a chance to hold things and share their ideas and memories, or learn something new, and do something that is tactile and sociable," says Rachel Erickson, the Museum's Manager of Learning and Engagement.
Kathy Diehl Cyr, the Alzheimer Society of Manitoba's Community Partnership Manager, is excited about this new program, a joint initiative of the Museum and the Society through its Dementia Friendly Communities programming. Now and Then: A Journey in Time will let folks connect with their senses as they hold and talk about museum artifacts. As Kathy says, "senses have memories."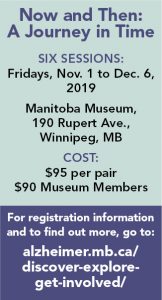 Making People with Dementia Feel Welcome
Rachel says the concept of dementia friendly communities is being taken seriously by the Museum. For example, staff members participated in a Dementia Friendly Communities training session provided by the Alzheimer Society. These sessions provide ideas on how to help people with dementia feel welcome and comfortable.
The Museum even took the extra step of inviting people with early symptoms of dementia and their caregivers to attend planning sessions to ensure that Now and Then: A Journey in Time would meet its participants' unique needs.
Kathy appreciates the effort. "People with dementia should be able to walk through the doors of any organization in their community and enjoy a program that is suited to them and meets their needs. They should feel included, valued and supported."
Click here for more information about community partnered programs for people with dementia and their care partners.
Lighting Up Landmarks and Wearing Blue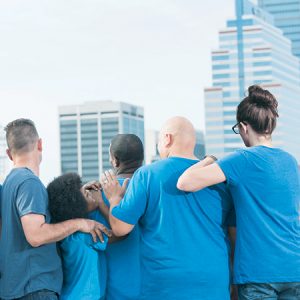 Thank you to all the individuals and organizations who lit the town blue and wore their best blue outfits on World Alzheimer's Day on September 21!
Many people heard about #goblueforalz and followed suit to support dementia friendly communities. Also on board were seven organizations who lit up in blue. They are: Centennial Concert Hall, Manitoba Museum, The Forks, RM of Gimli, City of Winnipeg, RBC Convention Centre and the Winnipeg Art Gallery.
This is the first year of this campaign, and the Society plans to make it an annual celebration. Thanks to all for your wonderful support!
Alzheimer Society Research Program Lets Dementia Researchers Forge Ahead to Find Cause and Cure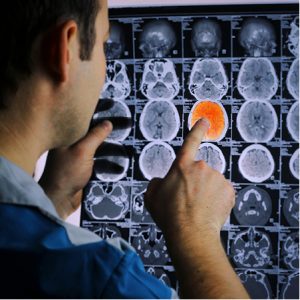 Forging ahead with dementia research is a vital undertaking. We need to find the cause and cure, as well as ways to improve the quality of life for the estimated 564,000 Canadians who live with dementia today. By 2031, this number is expected to rise to 937,000, an increase of 66 per cent.
The Alzheimer Society Research Program (ASRP) is one of Canada's most innovative hubs for dementia research, helping the best and brightest minds in the field spark their work from ideas to impact. In September, $2.1 million was awarded to Canadian dementia researchers working in the biomedical and quality of life fields.
In total, 20 projects out of 104 fundable applications were granted funding. Successful applicants include researchers from across the country who are investigating diverse areas of interest, including the effect of a ketone drink on brain energy and function, the risks of cognitive decline among LGBTQ2+ individuals, as well the underlying molecular changes leading to Alzheimer's disease.
While 20 projects were funded through ASRP, 104 applications met the criteria, which is only 57% of the fundable applications received. This points to the great need for support for dementia research. To fund all the eligible researchers requesting funding, over $12 million would be required.
To that end, financial gifts directed towards research are crucial to help find better treatments and ultimately a cure for Alzheimer's disease and other forms of dementia. Without proper funding, research breakthroughs go undiscovered. You can help by clicking here to make a donation today!
Information on the 2019 and 2020 Competitions
Click here for a complete list of the 2019 ASRP recipients and descriptions of their studies.
Researchers interested in applying for the 2020 ASRP competition can click here.
Spotlight on Research Presentation Link
Click here for a presentation provided by Dr. Saskia Sivananthan, the Chief Research and Knowledge Translation Officer at the Alzheimer Society of Canada. Dr. Sivananthan discussed the current state of dementia research at a forum held in Winnipeg on September 24.
Participants Needed for Family Caregiver Study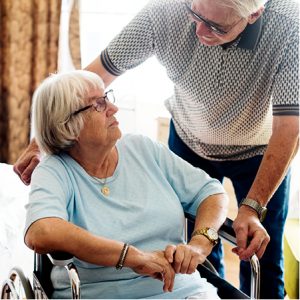 Are you a caregiver of a family member or friend who has dementia and lives in a long term care facility? If so, you may be interested in participating in a study that is testing a toolkit called "My Tools 4 Care-In Care." The purpose of the study is to assess the content of this online toolkit and to optimize its effectiveness in providing support for caregivers.
If you would like more information about this study, contact Genevieve Thompson at 204-474-8818 or email her at Genevieve.thompson@umanitoba.ca.



Making Conversations Rewarding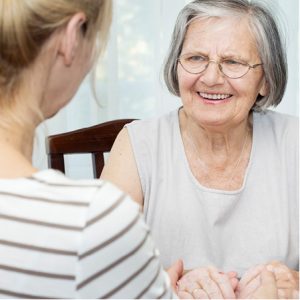 Communication between caregivers and people with dementia can, at times, be challenging and frustrating. However, caregivers can make changes in the way they interact with the person, making communication more rewarding.
Here are some suggestions that may help.
Reassure Rather Than Remind
Person with dementia: "Joe hasn't called for a while. I hope he's alright."
Instead of saying this: "Joe called yesterday and you talked to him for 15 minutes."
Try this: "You really like talking with him don't you? Let's try calling him when we get home."
Prompt Rather Than Test Memory
Person with dementia: "Who is this you've brought to visit me today?"
Instead of saying this: "Hi mom, you've met Eric. You remember him, don't you?"
Try this: "Hi mom, this is Eric. We work together."
Empathize Rather Than Argue
Person with dementia: "I didn't write this cheque for $100. Someone at the bank is forging my signature."
Instead of saying this: "Don't be silly – the bank wouldn't do that."
Try this: "That's a scary thought. I'll make sure they don't do that."
Communicate Rather Than Confront
Person with dementia: "Nobody's going to make decisions for me! You can go now!"
Instead of saying this: "I'm not going anywhere. You can't remember enough to make your own decisions."
Try this: "I'm sorry this is a tough time. I'm here for you and we're going to get through this together."
Click here for more information and ideas to help with communication.
Telehealth: Making Education Available All Across the Province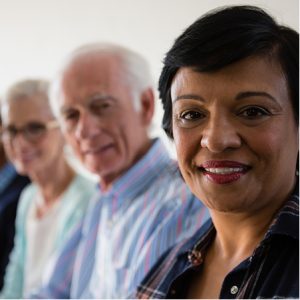 People living in locations across Manitoba have the opportunity to participate in two Telehealth education sessions this fall: The Progression of Dementia and Understanding Changing Behaviours in People with Dementia.
Telehealth allows those living in communities all over the province – including those that may be rural or remote – the chance to learn about issues affecting people with dementia and their caregivers.
Click here for information on these two sessions and where Telehealth is offered.
Click here to register.
Discover. Explore. Get Involved.

People with dementia and their care partners deserve the chance to get out and participate in community programs. Discover. Explore. Get Involved. is an initiative that helps this happen!
Click here to learn more about the creative programs presented by the Alzheimer Society and its community partners.
Click on the following links for information on specific programs:
Art to Inspire
Vivace Voices Choir
Now and Then: A Journey in Time
Education and Programs
Events & Volunteering