In This Issue
Virtual 2020 Care4u Family Conference Featuring Teepa Sn0w
Getting the Most Out of Online Programs and Support Groups
Jump on the Zoom Bandwagon: Sign up for Virtual Minds in Motion®!
Caregiving is a Family Affair for Siblings in Brandon
A COVID Music Story Benefits the Society
Animals and Happiness
Trivia Challenge: Register Today!
We are Here for You: Online Fall Education and Support Via Zoom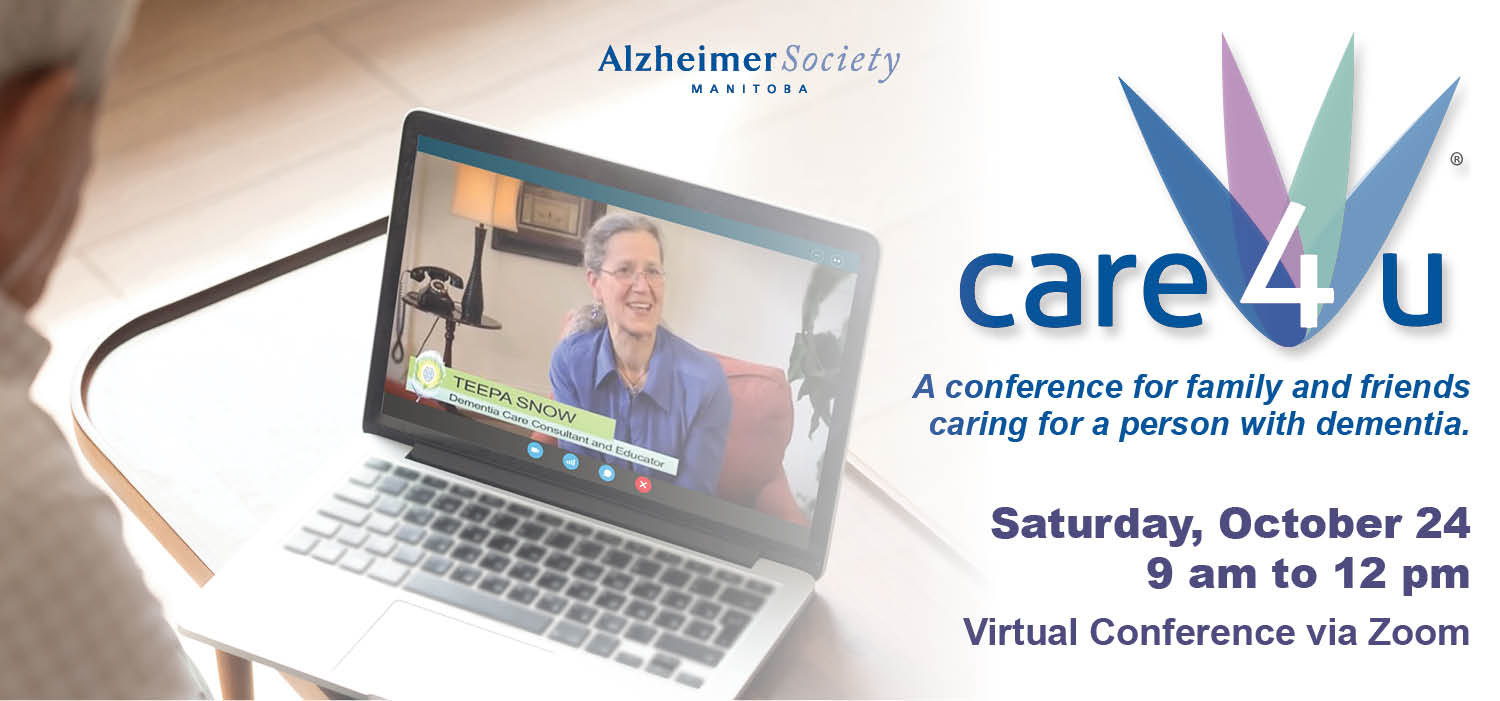 Don't Miss the Virtual 2020 Care4u Family Conference with Teepa Snow!
Taking place on Saturday, October 24 from 9 am to 12 pm, this year's shorter, virtual Care4u Family Conference will allow participants to engage from the comfort of their homes. They'll learn about day-to-day strategies that caregivers can put to immediate use in their own situations.
Participants from across the province will have the rare opportunity to hear world-renowned dementia care expert Teepa Snow speak during live sessions, including a dedicated Q and A during which she will answer pre-submitted questions. Also on the agenda is local geriatric psychiatrist Dr. Barry Campbell, who will offer knowledge gleaned from years of clinical experience working with families.
In the audience again this year will be Brad McIntosh and his wife, Sheila, who acquired many great ideas about communicating with a person with dementia at past Care4u conferences. "I was able to pass on knowledge to my family so they could understand why their grandma (Brad's mom) acts the way she does." Brad and Sheila had the pleasure of attending a Teepa Snow presentation a few years ago and are excited to once more witness her humour and dynamic speaking skills at this year's virtual event.
Click here to register for Care4u 2020, which will be offered via Zoom. Once registered, you will receive a Zoom link from the Society. For information on setting up Zoom, click here to read an informational article below.
Thanks to Our Event Sponsor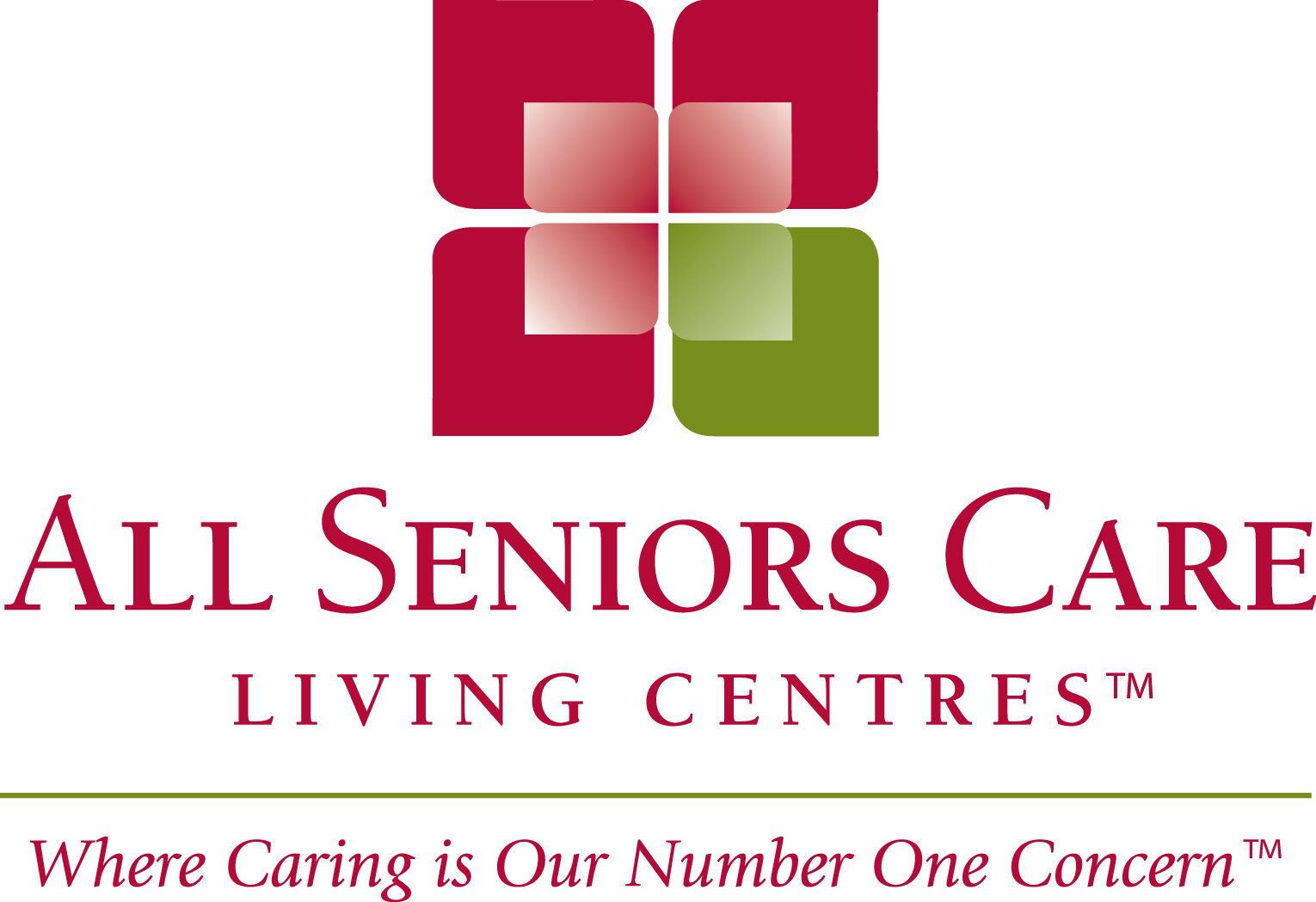 Gett

in

g the Most Out of Online Programs and Support Groups
During the COVID-19 pandemic, staff at the Alzheimer Society have forged ahead with online education programming, virtual caregiver support groups and online Minds in Motion® sessions so that people with dementia and their families can connect and get the help they need in this time of social distancing.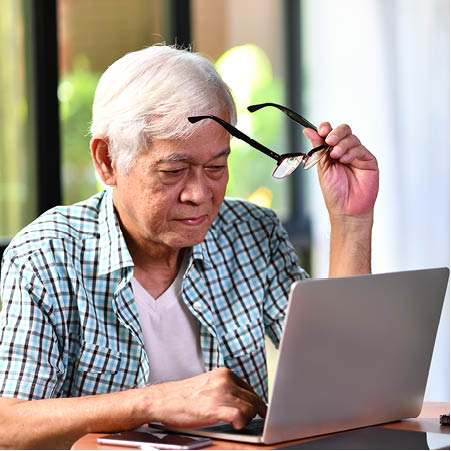 If you usually participate in person and are missing these programs, this is a great opportunity to keep up the momentum in your quest for information and advice.
If you live in a region of the province that has not had face-to-face programs in the past, you are in luck! "There is an added benefit to these online programs – we are now able to reach people who previously didn't have access to them," says Erin Crawford, the Society's Program Director. "If you are in this situation, we encourage you to take full advantage of these opportunities."
For example, participants can learn about a wide variety of topics in the family education series offered this fall, including transitioning to long term care, financial confidence, and caring during COVID-19. You can also connect with other caregivers to share your journey – virtually – in an online group. If our Minds in Motion program has never been offered live in your region, you can participate now in a virtual setting.
The Online Experience: Getting Around the Glitches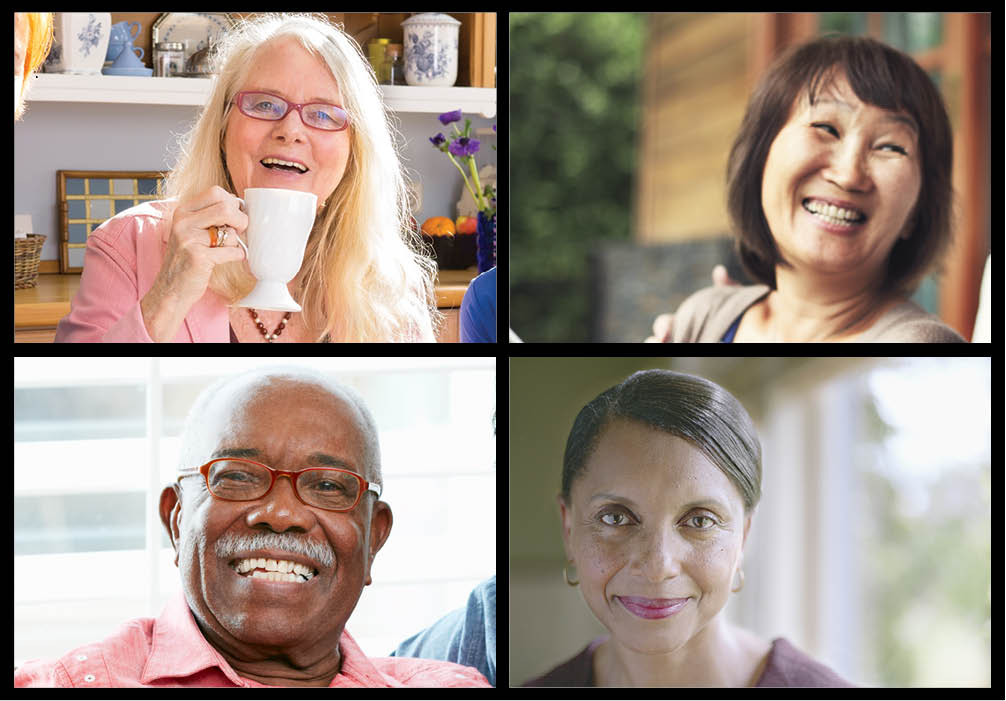 Meeting online is a welcome way to obtain information, counselling and support in the midst of a pandemic. But let's face it – the technology can drive people nuts!
However, staying connected is worth the effort, so let's take a look at some of the things that can be done to make the experience better.
Note: If you are a novice with computer technology, try to find a friend or family member who can help, and show them the resources in this article.
1. HOW TO GET ZOOM
Our programs are offered through Zoom, a platform that allows users to meet online. To get involved in one of our online programs, you have to download and install Zoom onto your computer or your mobile device, such as your phone or iPad.
We found some easy-to-understand infographics to lead you through the downloading and installation process:
Click here to learn how to install Zoom on a Windows 10 computer.
Click here to learn how to install Zoom on an Apple computer.
Click here to learn how to install Zoom on a mobile device.
2. HOW TO JOIN A ZOOM MEETING
After you register on the Alzheimer Society's website for one of our programs (see end of this article to do this), you will receive an email that includes the link you will need to click to join the meeting. A few minutes prior to the time of the scheduled support group meeting, you may log in by using the link provided and by following the prompts on the screen
Click here for an infographic showing this process.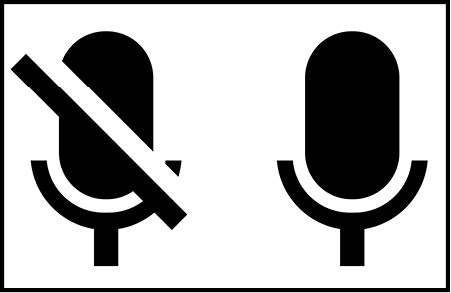 3. YOU'RE IN! HOW DO YOU NAVIGATE THE ZOOM SCREEN?
Zoom allows you to control lots of things during the meeting, such as how you view the other participants, muting or unmuting the microphone and more. Click here to learn about these controls.
4. READY, SET, GO!
You are now ready to register for our programs! Check out the links below to make your choices.
Click here for links to our online fall education sessions and virtual caregiver support groups.
Click here to register for Minds in Motion.
Enjoy your online experience!
Jump on the Zoom Bandwagon:
Get involved in Virtual Minds in Motion®!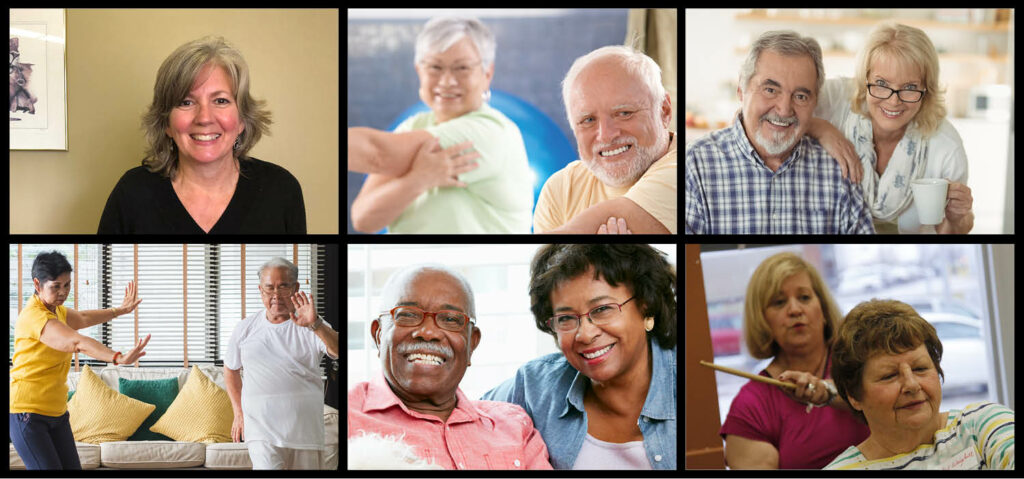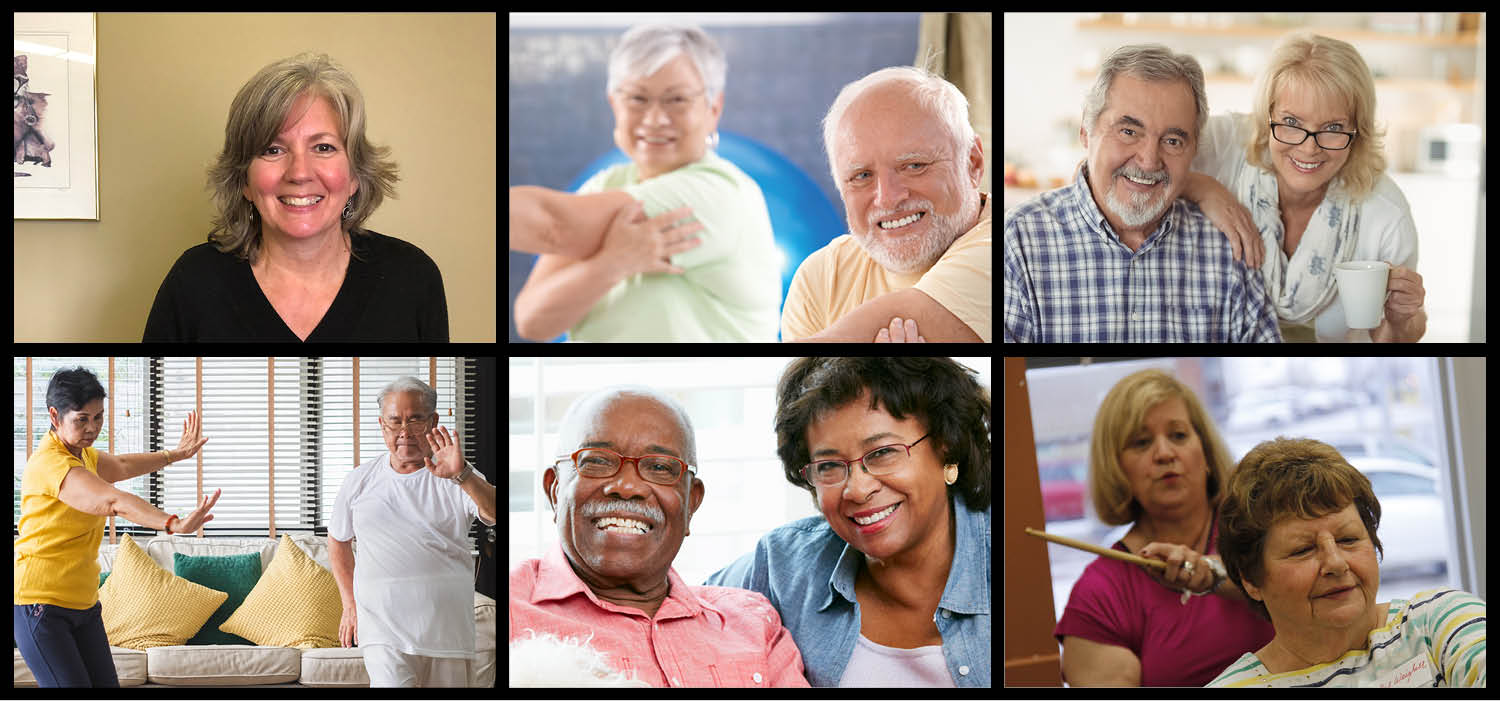 We may be in the middle of a pandemic, but we can still learn, socialize and enjoy participating in activities. The Alzheimer Society is making sure of that through its Minds in Motion program.
This program attracts people with dementia and their care partners because it provides the perfect mix of fitness, socializing and brain challenging activities in a safe, supportive environment. In normal times, participants can attend sessions at a variety of locations, such as community clubs and senior centres.
During the pandemic, some locations are still offering in-person Minds in Motion sessions in a socially distanced way. However, if face-to-face sessions are not available in your area, you have an option: you can sign up now to participate virtually on Thursdays from October 25 to December 3. You'll be happy to see the familiar faces of Alzheimer Society staff members leading these online sessions.
The virtual version of Minds in Motion has a distinct advantage in this time of COVID-19: it is available to anyone, anywhere in the province.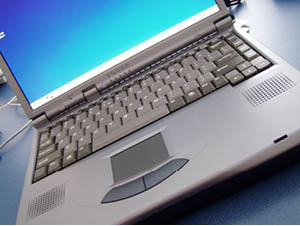 It's Easier Than You Think!
While, the idea of participating in a virtual program may be intimidating at first, those who try it, love it – and it doesn't take long to catch on to the technology.
"All you need is an email address and a device with a camera, whether it be a desktop or laptop computer or an iPad," says Kathy Diehl Cyr, the Society's Community Partnership Manager. "We offer the program via Zoom, and we provide the link by email after you sign up." (For information on getting set up on Zoom, check the previous article.)
If older family members need assistance getting set up for virtual Minds in Motion, Kathy challenges tech-savvy adult children and grandchildren to help by installing zoom and walking them through the registration process on the Alzheimer Society website.
"Zoom is here to stay – at least for a while," says Kathy. "Why not jump on the bandwagon and learn about this new way of participating in programs? Everyone benefits, especially people with dementia and their caregivers, who may not have many in-person outlets to socialize and be active."
If you would like more information about the Minds in Motion program, call Kathy at 204-943-6622, ext. 203. Click here to register for the virtual program or for information on available in-person sessions.
Dementia Friendly Programs
Minds in Motion is part of the Alzheimer Society's Dementia Friendly Program initiative, which also includes Journeys Through the Zoo: Memories and Motion (at Assiniboine Park Zoo) and Now and Then: A Journey in Time (at the Manitoba Museum). Both of these programs are being offered in person this fall, but are sold out. Click here to learn about them and to keep an eye on the timing of future sessions.
Caregiving a Family Affair for Siblings in Brandon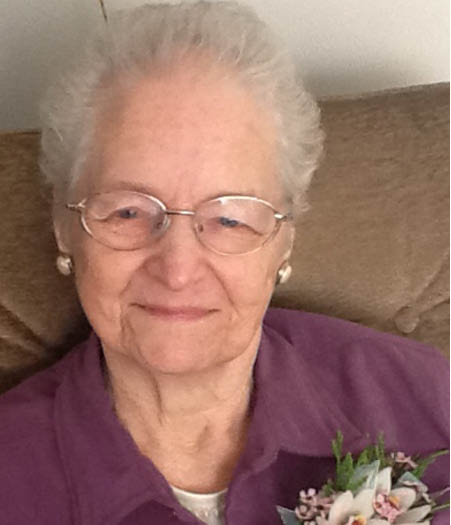 When Sharyn Gusdal left her home in Winnipeg for Brandon in 2010, her intentions were to stay temporarily with her parents, Lavina and Orville Gusdal, in their Brandon home.
That temporary stay turned into nine years. During that time, Sharyn and her brothers cared for Lavina, who had dementia, and Orville, who passed away from medical issues in 2012.
"After Dad died, it was clear to my two brothers and me that we needed to find a way to keep Mom at home," explains Sharyn. "She needed a lot of physical comforting and one-on-one interaction. Without it, she could not cope."
Wanting to give their mother the best quality of life possible, the three siblings teamed up to make this happen. Sharyn stayed living with her mother, along with brother Curtis. She took care of her mother's needs, while Curtis looked after the household jobs. Brother Bryan, who also lives in Brandon, provided additional support.
"I admit that what we did is not for everyone, especially if the person with dementia can settle well into a care home," says Sharyn. "But Mom could not have done that. She was blind, and she had high anxiety, and she needed around-the-clock companionship. My brothers and I were able to arrange our lives so we could give her that."
Help from the Society
The Alzheimer Society helped them along the way, with meaningful support coming from the Westman Regional Office in Brandon. Lavina attended a support group, and Sharyn was impressed with how the regional manager was able to make her feel right at home. When her mother was no longer able to attend the groups, the manager continued to meet with her one-on-one.
Sharyn also received help from the Society through a caregiver support group. "It was great being with people who understand."
As their mother's dementia progressed, the family received assistance for a while through Home Care. Later, they turned to Family Managed Care; it turned out to be a godsend, especially during the last three years when two caring agency staff members provided a consistent presence.
Lavina passed away last year at the age of 96. "I believe we gave Mom quality care and the companionship she needed for a good quality of life," says Sharyn. "One of the reasons we were able to keep her at home was the help we received from the Alzheimer Society – it was a lifeline."
A COVID Music Story:
Alzheimer Society Benefits from Porch Concerts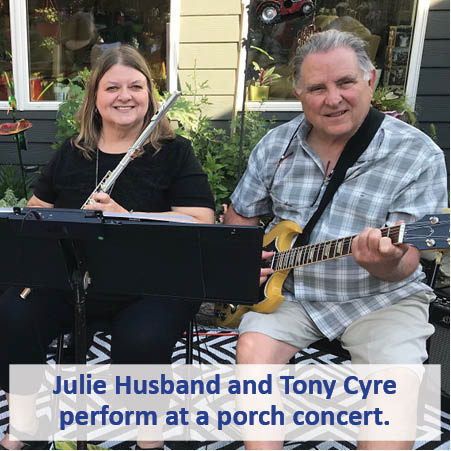 If you want to know how one short performance of O Canada can morph into eight hour-long concerts featuring blues, Beatles, jazz and Disney tunes, just ask Julie Husband.
She'll explain that during the early days of the pandemic, she and her husband, Tony Cyre, caught wind of a challenge: willing Manitoba musicians were encouraged to perform O Canada on their front porches at noon on a Sunday in May in support of front-line pandemic workers.
Being professional musicians, Julie and Tony couldn't resist. With Julie on sax and Tony on guitar, the pair's unexpected duet of the national anthem attracted the attention of neighbours and passersby, who stopped to listen.
"Our neighbours enjoyed it so much that they asked us do it again the next Sunday and play more songs – so we did," says Julie. "Eventually the concerts were an hour long and they attracted 25 or 30 people, with some arriving ahead of time to set up their lawn chairs."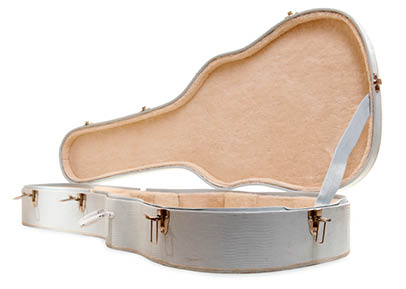 An Open Guitar Case
The couple saw the concerts as an opportunity to raise money for charity, including the Alzheimer Society, so they opened Tony's guitar case.
The husband and wife team thoroughly enjoyed being able to share their considerable talent during a pandemic. "The porch concerts filled a void," says Julie. "Our gigs were all cancelled, and we were shocked and saddened by that. These concerts gave us reason to be optimistic."
Julie plays flute, clarinet, sax, oboe and bassoon. As well as teaching band in schools, she has played in numerous musical ventures, including the Gilbert and Sullivan Society of Winnipeg, the B Side Champs and 35 years with Rainbow Stage. Tony played percussion for 40 years with the Winnipeg Symphony Orchestra until his recent retirement. He had the opportunity to tour with both Les Misérables and Phantom of the Opera and has played drums in various country music and rock bands over the years.
The Society is pleased that Julie and Tony decided to perform their porch concerts in the summer of 2020 and that people with dementia and their families were able to benefit from their gift of music.
Report on Research:
Animal Assisted Therapy Brings Happiness to People with Dementia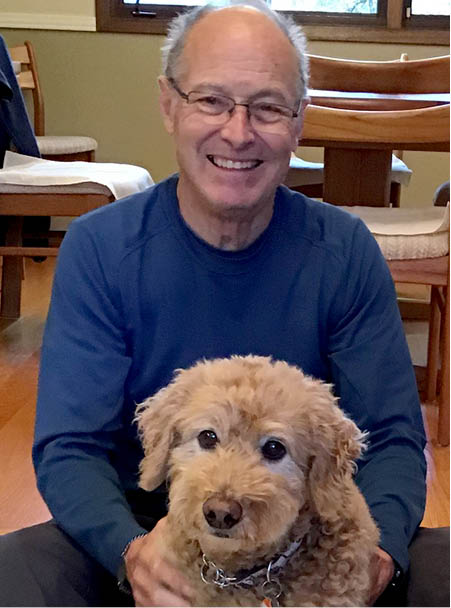 Gary Quinton loves taking his dog, Piper, for daily walks. It gets him out of the house, regardless of the weather, and when he returns home he always feels better than he did before he stepped out the front door.
Feeling good is important for Gary, who has lived with Alzheimer's disease for eight years. Piper helps with that because her boundless energy generates energy in Gary.
Piper does even more than that for Gary. "There are lots of little things that need to be done for Piper, and that gets me thinking and responding," he says.
The fact that an animal friend makes Gary's life better is in line with research on animal assisted therapy. A recent review of the results of 25 research studies looking into this type of therapy reveals that there are many benefits to people with dementia when they are around animals.
Reducing Anxiety and Loneliness
For example, evidence suggests that animal assisted therapy may reduce some of the behavioural and emotional symptoms of dementia by helping the person to relax, thus reducing feelings of anxiety and loneliness.
One study even showed that the therapy relieved the so-called "sundown syndrome," which refers to agitation, restlessness, disorientation and aggression that can increase in the late afternoon and early evening in some people with dementia.
Researchers are looking at strategies such as animal assisted therapy because the current health care delivery model used to provide dementia care is medicalized – it may not consider important factors such as physical environments, quality of life or caregiver stress. Investigators want to identify non-invasive, non-pharmacological approaches to care that have minimal side effects and are cost effective.
This review of research concluded that animal assisted therapy is one of these strategies.
The findings are not surprising: animal assisted therapy can be a meaningful and pleasant activity that can bring feelings of joy and pleasure in people with dementia.
Gary Quinton knows all about it. Just ask him! He'll tell you that his dog is his best friend.
Trivia Challenge: Save the Date!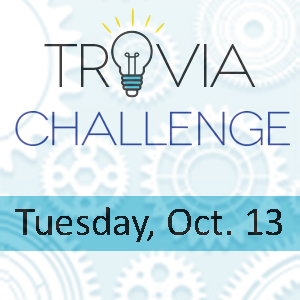 Exercise your brain and join the Alzheimer Society for our 12th annual Trivia Challenge!
The new virtual event will take place on Tuesday, October 13th at 7 pm.
Gather your friends, family and co-workers for a fun night of trivia online!
Click here for more information and to register online today!
Register Now for Online Education Programs!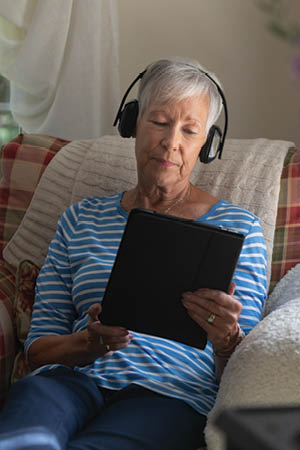 The Alzheimer Society of Manitoba is holding a variety of virtual education sessions during the fall months.
The fall family education series sponsored by Edison Properties offers a range of topics that will help people with dementia and their caregivers plan ahead and become more confident on their dementia journey. Click here for upcoming sessions and to register online today.