In This Issue
Walk Your Way in May!
Today is National Care Giver Day
Calling for Board Members
Dementia Care Professional Development Series
Register Now for Spring Minds in Motion®
Virtual Spring Programs and Support Groups
Get Answers to Your Vaccine Questions
Don't Miss Your Chance to Chase the Ace
Urgent Need for Participants in Flaxseed Study

We challenge you to WALK YOUR WAY IN MAY in the IG Wealth Management Walk for Alzheimer's! While we can't all participate together in our biggest annual fundraiser, we can still walk to support families living with dementia.
Walking your way means you can be as creative as possible – while having fun at the same time! Go for a walk, run or bike ride, or create a fun challenge for you and your team. The sky is the limit!
TUNE IN!
Let's come together online on Sunday, May 30th for a national broadcast celebrating all of the amazing ways registrants across the country have participated! (Time and link for national broadcast coming soon!)
SIGN UP!
Click here to register your team for this year's Walk.
SHARE YOUR STORY!
Share your story on social media throughout April and May, and let us know why you're walking this year. Make sure to tag us on social media so we can cheer you on!
Let's inspire each other and show our support for families affected by dementia. Together, we CAN make a difference.

Today is National Care Giver Day!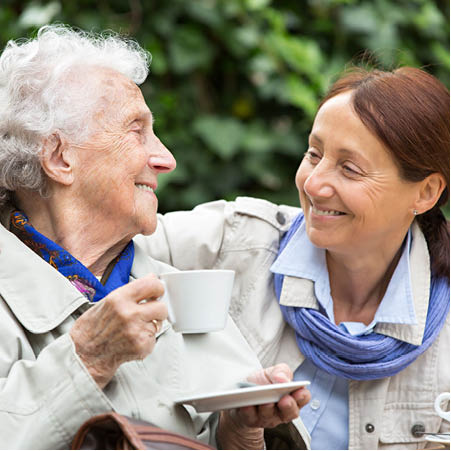 Tuesday, April 6 is National Care Giver Day – a day to celebrate and honour Canadian carers. At the Alzheimer Society, we recognize that the support and care you provide for a friend or family member enhances their well-being and quality of life.
It's been over a year since the COVID-19 pandemic began, and we honour your commitment to caring, despite the challenges you may have faced. We thank you from the bottom of our hearts!
A Leadership Opportunity:
Encouraging YOU to Answer the Call!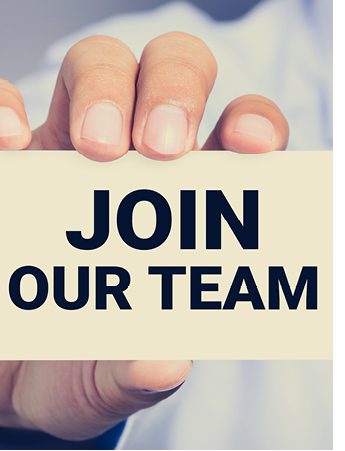 The Alzheimer Society of Manitoba needs you! We are looking for qualified candidates for our Board of Directors. Candidates will have:
• Ability and eagerness to review and if necessary adjust/reset the Society's values and vision.
• Big picture, future-oriented thinking.
• Willingness to create and initiate rather than approve.
• Moral courage.
• The willingness to contribute to a disciplined, high-performance, trustworthy and ethical team.
• The willingness to delegate operational detail to others.
If you believe you fit this bill, click here for further details and to find out how to apply.
Join Us for the New Dementia Care Professional Development Series!




Sponsored by All Seniors Care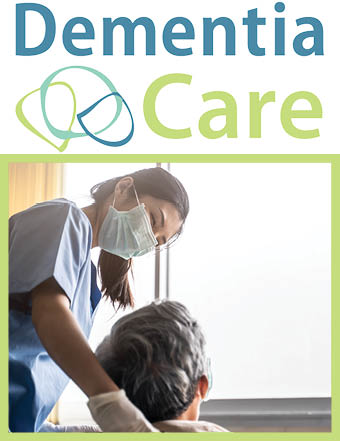 Caring During COVID-19 and Beyond:
11 Speakers in 11 Months
The pandemic has changed the landscape of dementia care. But in the face of adversity, unsung heroes, strong leadership, teamwork, compassion and resilience has emerged.
We're excited to invite you to our Dementia Care "Caring During COVID-19 and Beyond" Professional Development Series! Registration starts mid-April.
The series opens with a free webinar on Tuesday, May 18 at 6:30 pm, featuring care partner, researcher and professor Dr. Sienna Caspar. Sienna's background includes: years of experience working in long term care in both the US and Canada; a research focus on empowering frontline staff and; her own personal experience as a care partner. She will speak about Resilience in the face of a pandemic – practical strategies for the health and wellbeing of care givers. In this presentation, Sienna will explore staff burnout, the stress cycle, resilience and self-compassion. Participants will learn practical strategies to unlock the stress cycle and discover how to embrace their perfect imperfections with kindness.
Additional sessions will be offered monthly, focusing on restoring relationships with family care partners, hands-on/practical skills in providing day-to-day care, enhancing communication skills and many more best practices in dementia care. These sessions will take place once a month from May 2021 to March 2022 via Zoom. Registration options will include individual sessions or session package options.
Please mark your calendar and share with your colleagues. Watch for the announcement of online registration in April!
We look forward to seeing you!
Register Now for our Spring Virtual Minds in Motion® Program!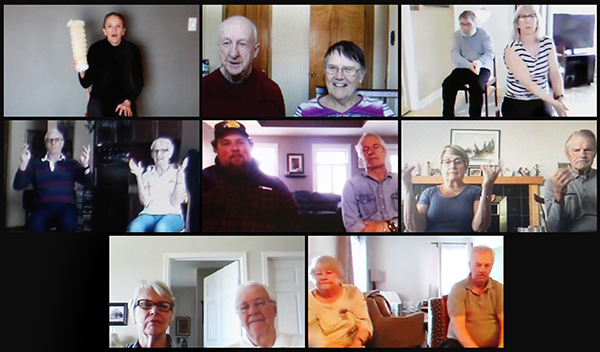 We have two spring sessions coming up for our Minds in Motion program! This popular program connects people living with early to moderate signs of dementia and their care partners through fitness, fun and friendship.
The virtual version of Minds in Motion takes place on a ZOOM link for 1 hour and 30 minutes. It offers six weekly sessions that include a gentle chair fitness class followed by socially engaging activity and conversation. Click here to find out how participants are enjoying the online format.
Spring Session Dates and Times
Tuesdays, April 27 to June 1, 2 to 3:30 pm
Thursdays, April 29 to June 3, 10 to 11:30 am
Register now to stay active, engaged and connected!
Check Out Our Virtual Spring Programs and Support Groups!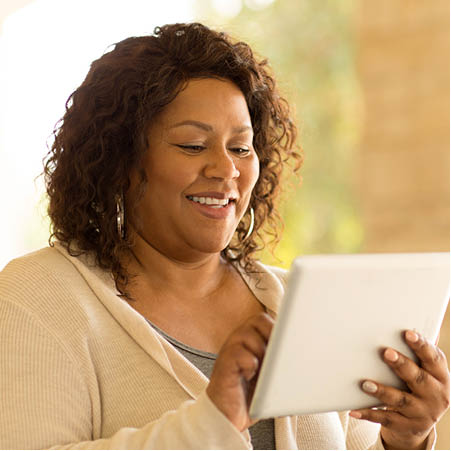 The Alzheimer Society is offering virtual programs and support groups in the spring season, and there's something for everyone! Here's the best part – you can participate from the comfort of your own home, no matter where you live. All you need is a computer and a Wi-Fi connection!
Online Education Sessions
Our online education sessions cover a wide range of topics – from medication safety to aphasia and dementia to the progression of dementia. The sessions are geared towards helping people with dementia and their caregivers be confident on their dementia journey. Click here for more information and to register.
Virtual Support Groups
For Care Partners: A variety of days and times are available for those interested in joining a virtual support group for care partners. These groups help connect people with others living in a similar situation during these uncertain times. Click here to register for a date and time that suits your schedule.
For People with Dementia: We are holding virtual support groups to ensure continued access to support and information during the pandemic. These weekly/bi-weekly groups for people with dementia provide participants an opportunity to:
Learn about living with dementia and its progression.
Share feelings and common experiences.
Exchange practical coping strategies.
Participate in discussions.
For more information about current and upcoming support group opportunities, please contact:
Sarah Dueck
Client Support Coordinator
204-943-6622 ext. 213
sdueck@alzheimer.mb.ca
Remember: You are not Alone.
We are here to help you and your family through these difficult times. You can reach a comforting ear by phone or get a quick response by email. Call us at 204-942-6622 (Winnipeg), 1-800-378-6699 (toll free in Manitoba) or email alzmb@alzheimer.mb.ca
Get Answers to Your Vaccine Questions!


Struggling to understand the latest information on the COVID-19 vaccine? Not sure when you're eligible for a vaccine in Manitoba or how to book your appointment? Doctors Manitoba recently released ManitobaVaccine.ca, an in-depth informational website about the COVID-19 vaccine in Manitoba.
This one-stop resource will help answer any of the common questions you might have, find a clinic near you and keep you informed on when you're eligible to book a COVID-19 vaccination appointment. You can even sign up to receive an email notification for when your age group is eligible so you don't have to frequently check the website.
Visit ManitobaVaccine.ca for more information and to sign up for the vaccine eligibility notifications.
Don't Miss Your Chance to Chase the Ace

!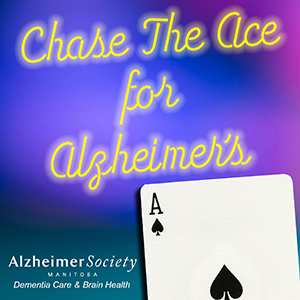 Chase the Ace for Alzheimer's is NOW OPEN!
DRAWS: Wednesdays at 3 pm CST
Check out our newest online fundraiser and help those living with dementia across the province. Try catching the Ace of Spades every week until it's found!
For more details on ticket pricing and how to play, visit chasethealzheimerace.ca
Can Dietary Flaxseed Improve  Memory?
Researchers Urgently Need Participants for this Study!
Note to readers: Many clinical trials have been impacted by the pandemic, and this study is no exception. There is now a critical window for researchers involved in the study outlined here because the stored flax beverage to be used has an expiration date of fall 2021. Participants interested in becoming involved can use the contact information below to get in touch.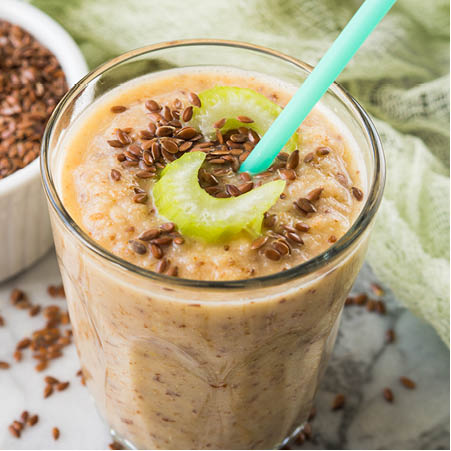 About This Study:
Researchers at the St. Boniface Hospital Research Centre are calling for participants for an intriguing study: they want to find out if consumption of a flaxseed beverage will improve memory function in people with dementia.
The team of five investigators is headed by Dr. Benedict C. Albensi, a leading researcher working in the area of chronic brain disorders, including Alzheimer's disease.
If you want to learn more, call 204-235-3941 or email flaxmemory@sbrc.ca
Click here for a poster with detailed participant information about this study.