In This Issue
The Difficult Journey Through Ambiguous Loss
Creating Art Through Community
Enjoying Summer Traditions at the Lake: Part 2
Research: Green Leafy Vegetables and their Effect on Cognition
Register for Fall Minds in Motion® Sessions
Register Today for Care4u
Get Your Motors Running at the Annual Motorcycle Poker Derby!
Community Organizations Host Their Own Events
Education and Programs
Events and Volunteering

The Difficult Journey
Through Ambiguous Loss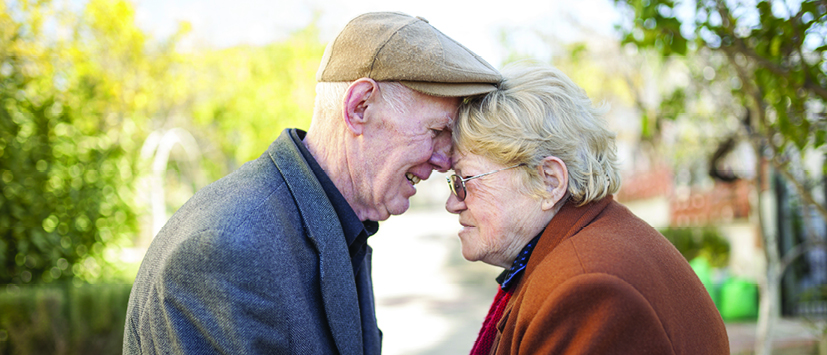 How do you grieve the loss of someone when they are standing right in front of you?
This sounds like some kind of trick question, but for family members of someone with dementia, it's exactly what they face.
The thing is, the person with dementia has not really been lost. They are physically present and they look like themselves. However, their cognition and emotional disposition are changed, and they often act in a different manner than they did in the past.
"Family members and friends in these circumstances often experience what we call 'ambiguous loss,'" says Norma Kirkby, Program Director at the Alzheimer Society of Manitoba.
For example, as losses in memory and thinking take place, the spouse of a person with dementia may no longer be able share the everyday joys and concerns of life. The person may laugh at something sad or cry when hearing happy news. The connection and easy communication previously enjoyed between the couple may morph into something unrecognizable to the spouse.
Norma points out that these changes are not the fault of the person with dementia, nor are they are the fault of the care partner. They are simply a reality.
Recognize the Loss
To help care partners work through their difficult and ambiguous feelings, Norma facilitates the Ambiguous Loss Support Group. "The first step for group members is to recognize that they are, indeed, experiencing loss, even though it is not the same kind of loss as you experience when someone dies," says Norma.
Grieve the Loss
The next step is to grieve the losses, which are different for every care partner: it might be the loss of future dreams, the routine of sharing daily responsibilities or the stimulation of discussions about literature or politics.
Support Group member Kim Nielsen is working through her grief about the loss of her husband Karl's ability to make a decision and stick with it. Before being diagnosed with dementia in 2015, Karl was an electrician, making dozens of decisions daily. "Now he changes his mind a lot about little things and some important ones as well," says Kim.
Adapting to the Changes
According to Norma, accepting the changes and making the necessary adaptations will help care partners to move on with their lives. With the encouragement of her co-members in the Support Group, Kim is learning to accept Karl as he is now.
"Accepting the changes in Karl, like him not being nearly as decisive as before, is quite challenging. I'm working at being more patient and trying to control my reactions to the surprise I feel when something I thought was settled is not – in Karl's mind," says Kim. "And you also have to be prepared for when things change again. It can seem like you're on a roller coaster."
She highly recommends the Ambiguous Loss Support Group to others who are experiencing difficult emotions. After a successful pilot last winter, it will be offered regularly through the Society, with eight sessions planned between September 20 and December 13.
Click here to view the poster for more information.
Creating Art Through Community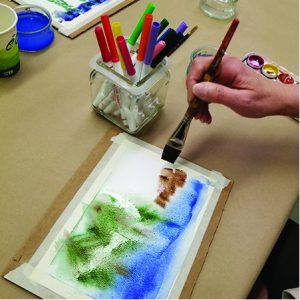 Participants in the Art to Inspire program held at the Winnipeg Art Gallery (WAG) don't worry about comparing their creations to the work of others. "I just open up to the blank sheet with no fear of failure or criticism," says Gary Quinton. "I feel free to produce, to try."
Art to Inspire is specifically designed to creatively engage people living with dementia, along with their care partners, with visual art. Gary, who has Alzheimer's disease, took part with his wife, Judy, in the pilot of this unique six-week program last spring. They intend to sign up again this fall.
During each 90-minute session, participant pairs first explore art in the WAG's galleries according to the session's theme. Afterwards, they make art, and each week a different medium is used; it could be clay, acrylic or watercolour paint, or cardboard from which three-dimensional sculptures can be created. The sessions are led by trained art educators.
"Art is a catalyst for discussion, connection and memory sharing," says Rachel Baerg, Head of Education at the WAG. "Everyone sees something different in art – one person might talk about the colours, and another about the subject matter. Art is a window for conversation."
The actual creation of art provides participants with an outlet for expression and relaxation, and different motor skills are used. Making art offers stimulation for the brain and an opportunity to create patterns that are meaningful to the artist.
"The success of this program has exceeded my expectations," says Rachel. "We became a community of friends and art lovers, and everyone supported each other."
Judy Quinton couldn't agree more. She enjoyed sharing her ideas about each piece of art viewed in the galleries, and she valued hearing others' insights and thoughts. She appreciated the variety of projects in the art-making sessions, as well as the enthusiasm of the instructors and volunteers.
"What a treat!" she says of the program.
Art to Inspire was developed in partnership by the WAG, the University of Manitoba College of Rehabilitation Sciences and the Alzheimer Society of Manitoba. Norma Kirkby, the Society's Program Director, sees it as a prime example of a Dementia Friendly Community Program.
"Programs like this encourage people with dementia to stay involved in their communities," says Norma. "They may revisit a long enjoyed activity, or they may experience something for the first time. Whichever it is…it's all good!"
Click here for more information and to register for this program.
Enjoying Summer Traditions
at the Lake: Part 2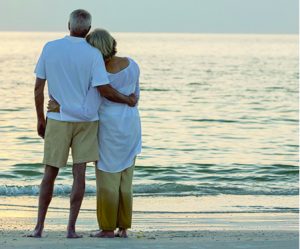 Many families in Manitoba go to the lake to enjoy the quiet of nature and activities such as boating, swimming and hiking. In Part 2 of this summer series, we offer a few suggestions that will help you to continue your summer traditions with a family member or friend who has dementia.
If possible, invite someone else to go with you so you are able to have some time to yourself during the holiday.
Try to maintain a regular routine each day, including bedtime. Keep the room dark and cool in the evening and at night.
Plan activities in the morning when it's cooler and you both have more energy. Limit activities that might cause distress and other possible responsive behaviours. Allow for afternoon rest, especially if you notice any signs of stress.
Limit time in the hot sun, especially from 10 am to 2 pm. Stay in the shade or go indoors if it's too hot.
Dress for the weather. Keep the wardrobe simple with ample choices of light summer clothing.
Encourage a hat and sunglasses when outside, and ensure that good walking shoes or sandals are available.
Keep yourself and the person with dementia hydrated by always having water at hand. Offer juicy fruit snacks, such as orange slices, for additional fluid intake. Limit or avoid alcohol and caffeine as they can increase dehydration.
Leave chores behind and enjoy time with your family member/friend. Participate in activities such as swimming and walking, or ask another family member or friend to go with them.
Watch fireworks and parades from the car or at a distance and go to the beach at quieter times to avoid being overwhelmed by crowds and noises.
Capture special moments in photos.
Above all, when holidaying with a family member or friend with dementia, know that the unexpected may happen. Go with the flow and have fun!
Green Leafy Vegetables
and their Effect on Cognition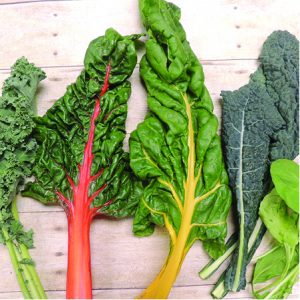 Published in the journal Neurology, a study conducted by researchers from Rush University in Chicago and the Tufts Human Nutrition Research Centre in Boston examined the association of primary nutrients and bioactives in green leafy vegetables to age-related cognitive decline. (Bioactives are microscopic organisms that have some biological effect on our bodies.)
For nearly five years, researchers followed 960 older adults enrolled in the Rush Memory and Aging Project. The participants were between the ages of 58 and 99, with an average age of 81, all of who were dementia-free at the beginning of the study.
Participants completed a food frequency questionnaire at the beginning of the study to assess how frequently people ate certain food items, including spinach, kale/collards/greens and lettuce salad. Dietary intake levels of primary nutrients and bioactives in green leafy vegetables  ̶  including vitamin K (phylloquinone), lutein, β-carotene, nitrate, folate, kaempferol and α-tocopherol  ̶  were estimated from the questionnaire responses.
Participants also underwent an annual battery of tests that assessed cognition in five domains (episodic memory, working memory, semantic memory, visuospatial ability and perceptual speed). Other information gathered during the annual visits included other dietary intake, health and demographic details.
Study Results
Results of the study revealed that consumption of green leafy vegetables was associated with slower cognitive decline. The decline rate for those who consumed the most (median 1.3 servings a day) compared with those with the lowest consumption (median 0.09 servings a day) was equivalent to being 11 years younger cognitively. The nutrients in green leafy vegetables were also studied individually, revealing a positive association with slower cognitive decline. To isolate their results, the researchers adjusted for age, sex, education, participation in cognitive activities, physical activities, smoking, and seafood and alcohol consumption.
The study showed that specific nutrients found in green leafy vegetables may have neuroprotective roles. With this in mind, adding at least a serving of green leafy vegetables to our daily diet may help maintain a healthy brain and slow down cognitive decline.
For more information, click on the following link:
www.healio.com/psychiatry/alzheimers-disease-dementia/news/online/%7Bdcb14dd2-23fa-47a7-bd8c-7b8f641dc346%7D/eating-leafy-greens-may-slow-cognitive-decline
Register Now for Minds in Motion®!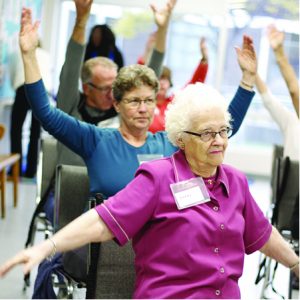 Now is the time to register for a fall session of our Minds in Motion program. This one-of-a-kind program in Manitoba connects people living with early to moderate symptoms of dementia through physical activity, socialization and cognitive activities. Participants with dementia attend with a family member or community friend.
Minds in Motion is offered in six Winnipeg locations as well as Gimli, Portage la Prairie, Altona, Morden, Selkirk and Steinbach. The program is two hours in length and runs for eight weeks. Each weekly session has a fitness component and a socialization and refreshment break, followed by brain stimulating recreational games and activities.
It's lots of fun!
Click here for the list of locations. Interested participants are encouraged to call the location directly to register.
For more information about what Minds in Motion is all about, click here.
Register Today for Care4u!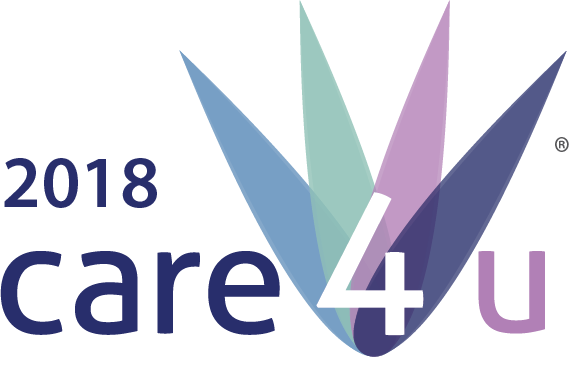 Care4u Conference 2018
Saturday, October 27th, 9 am to 3:30 pm
Canadian Mennonite University
500 Shaftesbury Blvd. (map)
Cost: $40 (includes lunch)
Care4u is a day of education and support for family and friends caring for a person with dementia.
The conference features local and national dementia care professionals who will share the latest in care techniques, community resources and research.
Click here to register for your sessions today!

Event Sponsor: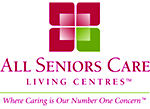 Get Your Motors Running




for a Great Cause!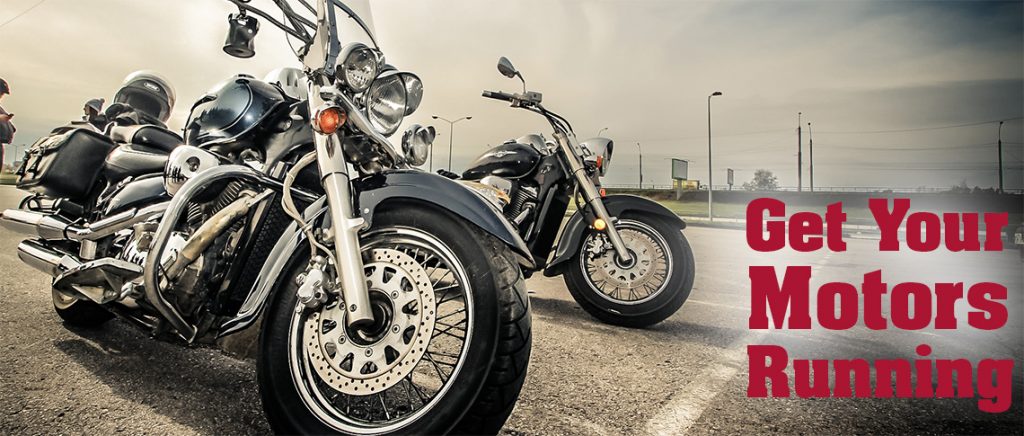 The 23rd Annual Motorcycle Poker Derby is set along a 250 km route throughout the Westman region, where motorcyclists will collect poker hands at various stops along the way.
Participants are encouraged to collect pledges online or in person. An entrance fee of $25 is waived if $100 in pledges is raised.
*Entrance fee to be paid morning of event*
Click here to register now!
Saturday, August 18, 2018
9 am to 7 pm
Alzheimer Society Office – 457 9th Street, Brandon, MB
Community Organizations
Host their Own Events:
YOU are Welcome to Join the Fun!
Every year, creative and dedicated people make a difference in their community by hosting events to raise money for the Alzheimer Society. Read on to find out about the unique events coming up in the near future. If you want to consider hosting an event yourself, click here to learn more.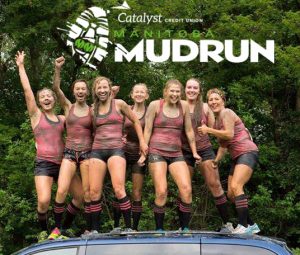 Get Muddy This Summer!
The Catalyst Credit Union Manitoba MudRun challenges participants to complete a 10 km trail run with more than 20 obstacles!
Register now for this exciting summer event!
Everyone who signs up will have the opportunity to raise money for the Alzheimer Society of Manitoba.
Saturday, August 11, 2018
8 am to 5 pm
Site of Dauphin Countryfest
See you there!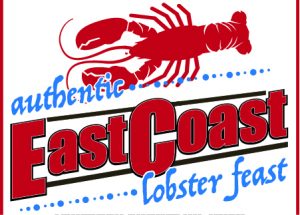 East Coast Lobster Feast
at the King's Head Pub!
The King's Head Pub is hosting its first ever Authentic East Coast Lobster Feast. It's the real thing, and guests will enjoy live music while they eat.
Click here for a poster with more information and a link to buy tickets.
King's Head Pub
120 King Street, Winnipeg, MB (map)
Thursday, August 23, 2018
5 to 8 pm
Lace Up Your Running Shoes for the Winnipegt 10 & 10!
Run or walk 30 km, 10 mile, 10 km or 5 km events that start and finish in downtown Winnipeg during Manyfest weekend on Sunday, September 9, 2018. The race starts at 7:30 am.
The Running Room has chosen the Alzheimer Society as their charity of choice for this event. Click here to register now and get early bird prices.
For more information, contact Chris Walton at cwalton@runningroom.com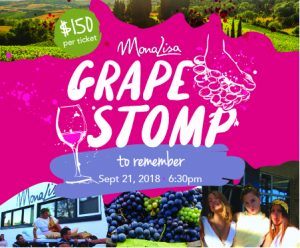 A Grape Stomp to Remember!
Don't miss this unique event hosted by Mona Lisa Ristorante Italiano. There will be grape stomping, a live auction, Italian food and dancing to live music. A portion of the proceeds will be directed to the Alzheimer Society.
Here are the details:
Friday, September 21 at 6:30 pm
Caboto Centre, 1055 Wilkes Ave., Winnipeg (map)
Tickets are $150 and can be obtained by calling 204-488-3687.
Click here for more information.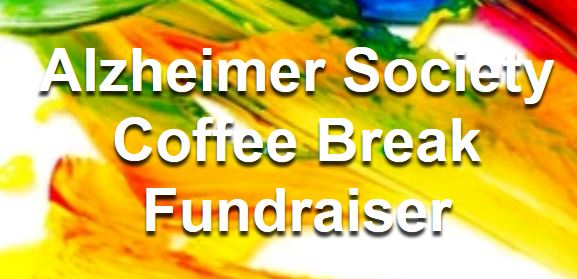 Crock A Doodle, a pottery painting studio, is excited to partner with the Alzheimer Society of Manitoba this September in support of World Alzheimer Month and Coffee Break®. Want to get involved in pottery-making while supporting a good cause? Click here to check out this exciting event!
Education and Programs
Events & Volunteering