In This Issue
Get Ready to Walk!
Active Lifestyle Keeps Couple's Brains Healthy
March 8 is International Women's Day
Hug a Caregiver on April 7!
Government Investment Helps Society Support Dementia Friendly Communities
Living and Dying with Dementia: Let's Talk About It!
Hearing Loss and Dementia: Part 2
Bud, Spud, Billiards and Blues
Education and Programs
Events and Volunteering

Get Ready to Walk!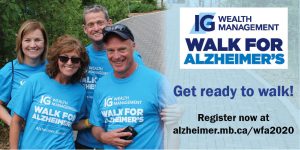 2020 IG Wealth Management Walk for Alzheimer's will take place on:
Thursday, June 18, 2020 at 5:30 pm
Assiniboine Park Lyric Theatre
Winnipeg, Manitoba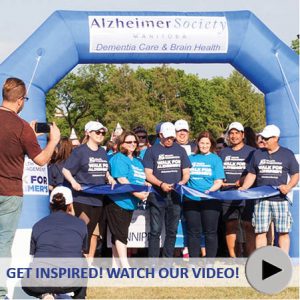 It's time to get your teams together for this fun family event in support of the Alzheimer Society. You can walk with your team, your friends or as an individual while enjoying entertainment, a BBQ and the commaraderie of your fellow walkers.
Click here to register for the Winnipeg Walk or for information about hosting a walk in your community.
Not from Winnipeg? Information about Walks across the province coming soon!
Celebrating Brain Awareness Week March 16 to 22:
Active Lifestyle Keeps Couple's Brains Healthy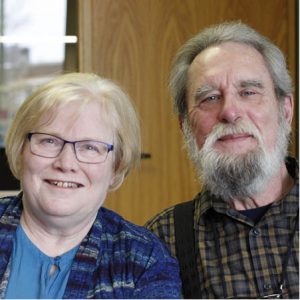 The Alzheimer Society celebrates Brain Awareness Week from March 16 to 22 to encourage people to challenge their brains and reduce the risk of dementia.
Bruce and Sheila Anderson are great examples of people who take action to do just that. They both stay mentally, physically and socially active on a day-to-day basis to keep their brains healthy.
This is especially important for Bruce, who was diagnosed with vascular dementia over two years ago. He aims to keep his brain healthy as a way to help slow the progress of the disease.
Bruce maintains he's the same person he always was. He says he's "still kicking, just not as high" as he was during his career as a firefighter, but even so, he wants to continue being active in his community.
Sheila is right by his side as they live life as fully as they can. "We still do the things we enjoy doing – we visit friends, attend exercises and go grocery shopping together," she says.
The couple includes a myriad of activities in their schedule, and it's working: Bruce has a gleam in his eye as he talks about Sheila and his family, claiming that dementia does not define his approach to life.
For example, he and Sheila attend the Alzheimer Society's Minds in Motion program, where they engage with other participants in physical activities for overall fitness. The program also offers games and puzzles to challenge their minds, as well as opportunities to socialize so they can keep up meaningful interactions with others.
Touch of Glass
A hobby working in stained glass keeps Bruce's mind in gear and his eye-hand coordination intact. For Sheila, it allows her to focus entirely on the task, which stops her from worrying about other things. "It's almost meditative," she says. "You don't have time to think about anything else."
The pair has enjoyed the craft for almost 20 years, and they have no reason or desire to put their tools away. And that's a good thing: research shows that trying new skills fires up neurons in the brain and opens up mental pathways. With their stained glass, Bruce and Sheila are coupling a tried and true skill with ideas for new designs, keeping their brains active.
Along with the positive activities enjoyed by Bruce and Sheila, people can improve brain health by making healthy food choices, reducing the stress in their lives and protecting their heads when participating in sporting activities.
Let's face it: brain health is worth the effort.
For more information on brain health, visit the Alzheimer Society of Canada's website at: www.alzheimer.ca/en/Home/About-dementia/Brain-health
March 8 is International Women's Day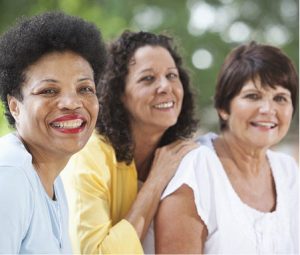 International Women's Day is March 8, 2020. It's a day to celebrate women.
The Alzheimer Society of Manitoba believes this day is a good time to acknowledge that women represent 72 per cent of all Canadians living with Alzheimer's disease. That's because women live longer than men, and age continues to be a significant risk factor.
In addition to being more likely to have dementia, women are also more likely to be the main caregiver of others with disease.
Let's work towards breaking down the stigma that often accompanies this disease. This is an important goal because the women affected are our mothers, wives, sisters, grandmothers and friends – whether they be a caregiver or someone with the disease. They need the support of their family, friends and communities so they can life as fully as possible.
Hug a Caregiver on April 7!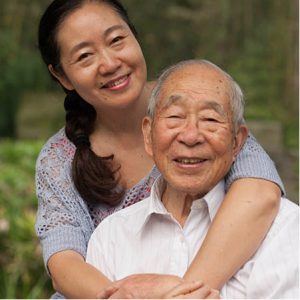 Tuesday, April 7 is National Caregiver Day — a day to celebrate and honour Canadian Carers.
On this important day, the Alzheimer Society recognizes the hard work and efforts of the many dementia caregivers we support on a daily basis. On Tuesday April 7, we'd like to give a special shout out to everyone who is caring for a friend or family member with dementia. We need to take care of our caregivers today to ensure a better quality of life for both the caregiver and the person living with the disease.
The campaign theme for 2020, Every Minute Counts, aims to increase awareness that everyone contributes time in different ways to impact the lives of caregivers and the people who rely on them. Whether you are a caregiver giving time to care for your family member, or part of an organization that is investing time to advocate and provide caregiver supports, every minute counts!
Government Investment Helps Society Support Dementia Friendly Communities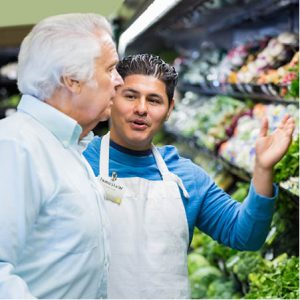 With more than half a million Canadians living with dementia, it's important to recognize the impact of this disease and to create more understanding and acceptance about dementia across the country.
The increasing prevalence of dementia demands a shift in social attitudes and in the ability of our communities to provide supports that enable Canadians with dementia to live to their fullest with dignity.
For these reasons, the Alzheimer Society of Canada welcomes the Government of Canada's $940,000 investment in its "Dementia-Friendly Canada" project. The Society will use the funds to expand its Dementia-Friendly Communities initiatives in Manitoba, Saskatchewan, British Columbia and Ontario. The focus is to invest in training and outreach programs that will enable key sectors to support Canadians living with dementia.
Erin Crawford, Alzheimer Society of Manitoba's Program Director, explains that the funding will help in the development of tool kits and online education for the service, transportation, library and recreation sectors to help them become more dementia friendly.
These sectors are key parts of the service infrastructure in communities: everybody uses them, including people living with dementia. Providing support and understanding to these individuals and their families as they go about their day-to-day activities is one way communities can help them to remain active and independent for as long as possible.
"Focus groups aimed at getting input from stakeholders will be held in the four provinces," says Erin, "For our part here in Manitoba, we will concentrate on people living with dementia and their caregivers. We'll be asking them what they think makes a community dementia friendly. Does their community have these characteristics? If not, what's missing? What things can be added to make them feel more comfortable, accepted and included?"
The focus groups are the first step towards the development of the tool kits and online education, with further steps to be rolled out once information is collected from all stakeholders.
Erin and her team in Manitoba are seeking people with dementia and caregivers who are interested in participating in the focus group, which will be held on March 10. If you would like to be involved, contact Erin at 204-943-6622 or by email at ecrawford@alzheimer.mb.ca.
Living and Dying with Dementia:
Let's Talk About It!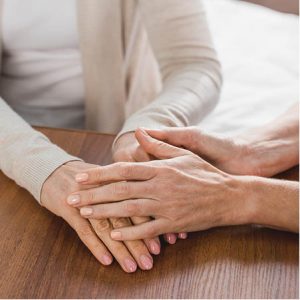 A new study targeting care partners of persons living with dementia will soon be launched throughout Canada.
The study focuses on Care Partners' Attitudes toward Extending Medical Assistance in Dying to Patients with Dementia. It will investigate the beliefs underlying care partners' attitudes on this issue, the value they attach to proposed safeguards and will assess the impact of caregiving and unmet support needs.
Would you like to be involved as a participant? If so, at your request, you will be sent either the survey questionnaire in print form to fill out or the online link to its electronic version.
Your opinion on this delicate issue is crucial!
To receive your questionnaire, please contact:
Alina Ruta, MA, Research Assistant
Research Centre on Aging
1036, South Belvedere St., Sherbrooke QC   J1H 4C4
Toll-free number 1 877 838-2220, ext. 45651
Email: informal.caregivers@usherbrooke.ca
Click here to view the poster about this study.
Hearing Loss and Dementia: Part 2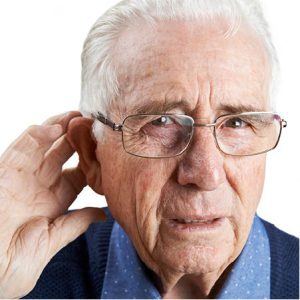 In our February eNews, we presented Part 1 of our two-part series on Hearing Loss and Dementia. In it, we discussed how hearing problems can reduce the quality of life for people with dementia, and we outlined some of the common signs that a person may be experiencing hearing loss. (Click here if you would like to read Part 1.)
In Part 2, we'd like to emphasize the importance of recognizing communication as a basic human need and that we must try our best to meet that need. Hearing loss can be a barrier to communication and can be discouraging for the person with dementia and their families. But there are things you can do to approach communication in a respectful and sensitive manner, fostering positive relationships in the process.
Tips for Communicating with a Person with Dementia with Hearing Loss:
Always face the person you're talking to. People with hearing loss may lip read to augment their understanding; when you're looking away or covering your mouth, your lips can't be seen.
Speak normally – don't yell. Yelling causes you to speak abnormally, making it more difficult for people to understand you.
Don't speak too quickly. What you're saying needs to be processed and figured out.
Make sure you are well-lit, and avoid backlighting. Dim areas make it difficult to speech read. If there's a light source behind you, such as a window, this often makes it difficult to see your lips.
Reduce ambient noise. When speaking to someone who is hard of hearing, try to minimize surrounding noise.
Explore alternative ways of communicating, such as writing on a whiteboard, using pen and paper or showing examples of what needs to be done.
Confirm with clarification. If there's a chance you were misunderstood, a great way to clarify is to have the person repeat what you've said. (This works for hearing people as well!)
When caring for someone with dementia, it is important to consider creative ways to understand and connect with each other.
For more information, click here to visit the Alzheimer Society website or click here to go to the Canadian Hearing Services website.
Bud, Spud, Billiards and Blues!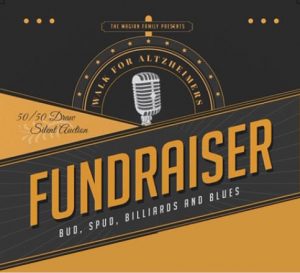 Bring your friends and family to the Bud, Spud, Billiards and Blues event at Triple B's Restaurant Bar & Billiards. You'll enjoy live music, games of pool and a tasty meal, all the while supporting the Alzheimer Society of Manitoba.
Thursday, April 9
Triple B's Restaurant Bar and Billiards
1873 Henderson Highway, Winnipeg
6 to 9 pm
Thanks to the Magian family for hosting this event!
Click here for more information.
Education and Programs
Events & Volunteering