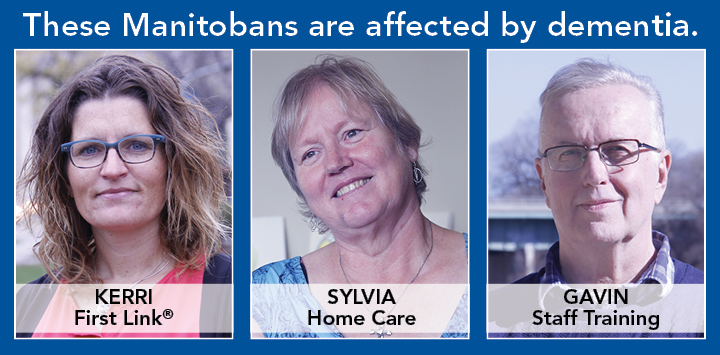 YOU CAN HELP!
RAISE YOUR VOICE ON ELECTION DAY!
Manitobans vote on September 10. Now is the time to talk to your candidates about the needs of people like Kerri, Sylvia and Gavin.
We've identified three areas where the Government of Manitoba can help families living with dementia:
First Link® – so that people like Kerri and her family can continue to receive support and services provided by the Alzheimer Society.
Home Care – so that Sylvia and her husband Don – and others in their situation – can receive better home care options.
Staff Training – so that Gavin, and others who have family members in care, receive compassion and respect from staff. 
Click here for suggestions on how to get in touch with your candidate and be an advocate. The Alzheimer Society will be reaching out as well!
Don't hesitate to contact us as 204-943-6622 or alzmb@alzheimer.mb.ca. We'll share any information we've found and assist in your decision to RAISE YOUR VOICE!
Here's How You Can Become an Advocate
Here are some ways you can raise your voice and advocate for: First Link®, Home Care and Staff Training.
1. Talk to your friends and family
2. Write an email or letter to candidates in your riding 
3. Talk to canvassing candidates at your door
4. Request a one-on-one meeting with your candidates
5. Attend an all-candidate debate and ask questions
Please call 204-943-6622 or email alzmb@alzheimer.mb.ca to let us know if you've reached out to your candidates to discuss issues that affect families living with dementia.