In This Issue
World Alzheimer's Month: #GoBLUE forAlz
Mother of the Bride Bouquet
Courage to Face Grief: Is What I'm Feeling Normal?
Research Forum: What's Behind the Headlines?
Ask an Expert – About Writing Your Own Will
CEO Message: How Are We Doing?
New Community Program Lets Participants Hit the Trail!
Fall Minds in Motion®: Calling Participants and Volunteers!
Online Education and Support Groups
Dementia Care Professional Development Series
Participants Needed for Music and Memories Study
Don't Miss the 2021 Trivia Challenge!
The Winnipeg 10 & 10 Run is Back Online!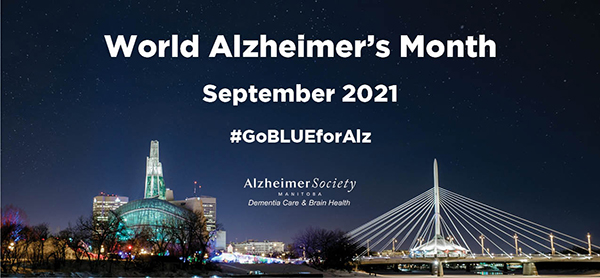 SEPTEMBER 21 IS WORLD ALZHEIMER'S DAY!
Show your support for families affected by dementia by wearing blue or lighting up your business, organization and home in blue on that day.
Make sure to post your photos to social media, tag us and use the hashtag #GoBLUEforAlz
September is World Alzheimer's Month, an opportunity to talk about dementia and to let families impacted know that the Alzheimer Society is here to help.
Mother of the Bride Bouquet
By Gary Elbers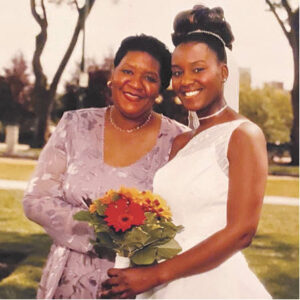 Dementia challenges families to adapt and change. Over 17 years ago, our daughter Michelle presented her mom with a "mother of the bride" bouquet of fresh flowers caressed by a ribbon of the bridal colours. I sensed my wife Brenda's delight in receiving it because she placed it in an earthen flowerpot and set it near our most used entrance.
Eventually the flowers became dry, lost all their colours and turn into an unrecognizable brown clump. I was about to discard them when she asked, "What are you doing with those?" I replied, "Composting."
With a resounding "No!" the flowers were instantly snatched and restored to prominence on the windowsill. I have not attempted to touch them again. Over the years I tolerated their presence – they were the last appalling thing and the first dreadful sight when using that door. As the petals and leaves fell off, I quickly cleaned them up, all the while wearing a smirk and thinking that eventually the bouquet would be compost.
Brenda, my soulmate whom I have known for over 55 years, has dementia and has no control over how it influences her brain nor the changes that are occurring. I, on the other hand, am affected by her dementia, but for the most part can control my reaction and how I am adapting to the changes in her. I am becoming more aware of the effect of her dementia on my role, responsibilities and our future. I accept that we will eventually have to downsize, so I continually and analytically discard memorabilia that reflects our life together.
Recently I uncovered a cache of letters and cards for every occasion addressed to "my wife, mom, grandmother, aunt, daughter, niece, sister and friend." There are kids' drawings from our children and grandchildren, hand-drawn coupons redeemable for hugs and kisses, and many handmade gifts.
I now realize that Brenda is a greater creature of sentiment than I ever imagined, and what I see as useless objects, she sees as expressions of love from those whom she cherishes.
It is heart-rending to discard her keepsakes. However, that shrivelled, crumbling remnant of a bouquet is gone. Instead, now seen through eyes of affection, it is a stunning manifestation of adoration of what was, what is and what will always be the mother- daughter bond. Now as I enter and leave our home, I smile with commitment to preserving every petal, every leaf, of this vibrant and most gorgeous mother of the bride bouquet that beautifies and enhances our window.
Yes, dementia made a change indeed, but (for me) an unexpectedly favorable one.
Thank you to Gary Elbers for submitting this moving story which, in his words, "reflects the impact of dementia on us and how we are evolving."

Courage to Face Grief:
Is What I'm Feeling Normal?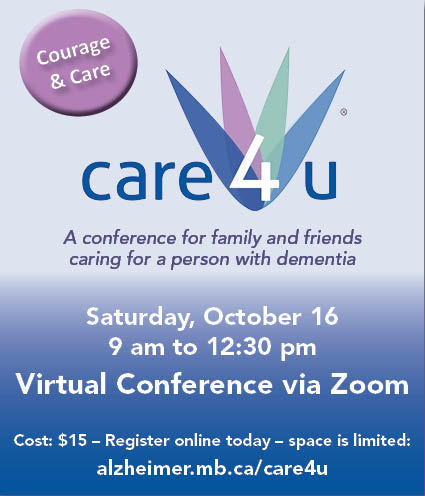 A dementia diagnosis brings with it many emotions, and one of them is quite likely to be grief – something felt not only by the person affected but by their caregivers.

Dr. Genevieve Thompson, a registered nurse and associate professor in the College of Nursing at the University of Manitoba, will be speaking on the topic of grief at the Alzheimer Society's Care4u Family Conference to be held virtually on October 16.
As a professional, her focus is on research and on teaching ways to support older adults living with dementia and their caregivers. As a daughter, she is someone who helped her father care for her mother, who had dementia and passed away six years ago.
Genevieve stresses that a diagnosis of dementia can mean the loss of an imagined future together with your spouse, or as an adult child, an imagined future with your aging parent. If you are the one with the diagnosis, then you may grieve for your future self.
"We all have certain roles and expectations," says Genevieve. "We need to recognize that we may experience feelings, thoughts or even physical reactions to the loss of those roles after a diagnosis of dementia and during the trajectory of the illness."
The grief felt by caregivers or a person with dementia can manifest itself as aches and pains, insomnia, loss of appetite, anxiety, and even chest pains or shortness of breath. Most of all, explains Genevieve, it could simply be a sensation of "feeling off" – and it's normal to feel that way.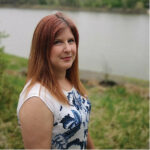 At the Care4u conference, Genevieve will also explore ways to cope with the grief. "There are going to be good days and bad days, and there will be days when you feel more grief and more anger," she says. "You need to be gentle with yourself and with the person with dementia regarding the emotions you're feeling."
Genevieve will talk about reframing what hope looks like, which may be as simple as deciding upon what constitutes a "good day." But it's also about "acknowledging when we're sad – because this is not how we wanted it to be – and looking at how we can find meaning, purpose and goodness in what we have."
Click here to register for the Care4u 2021 Family Conference, or for more information call 204-943-6622 in Winnipeg or 1-800-378-6699.
Exciting Research Forum Coming Soon!

Blood Test Diagnosis Closer to Reality . . .
Healthy Heart Prevents Dementia . . .
Alzheimer's Drug Controversy Continues . . .
What's the reality behind these headlines? Register now for our free public forum, "Digging Deeper: What's Behind the Headlines in Dementia Research?" This event is generously sponsored by Brightwater Winnipeg.
Featuring world renowned and award winning scientist Dr. Donald Weaver from the Krembil Research Institute, we'll be exploring a variety of dementia research findings and discovering more about the science behind news headlines.
Date: Tuesday, September 21, 2021
Time: 6:30 – 8 pm
Location: Zoom
Featuring: Donald Weaver, MD, PhD, FRCPC, FCAHS, Director & Senior Scientist, Research Brain Institute, University Health Network

Sponsored by Brightwater Winnipeg
This event is supported in part by the Nathan Stall Endowment Fund.
For more information, contact us at alzmb@alzheimer.mb.ca or call 204-943-6622.
Ask an Expert
I am considering saving money by writing my own will without help from a lawyer. Is this advisable?
We asked this question of Heather Dixon, Lawyer & Notary Public and Counsel at the People's Corner Law office, and she answered with a cautionary tale.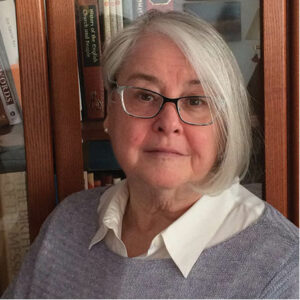 Recently, Sam came to me for help with the probate of his friend Bill's estate. Sam had found a handwritten will (called a holograph will) prepared by Bill a few years earlier.
Bill had worked in good jobs with decent pensions. He was financially stable, owned his own home and had savings through an investment company. Lucky Bill.
Bill had started to prepare for his later years. He had a Power of Attorney properly set up by a lawyer. He even had a Health Care Directive. But Bill didn't want to spend money on a will, so he handwrote his holograph will.
This presented problems for Sam, who consulted two lawyers before coming to see me. Each consultation cost Bill's estate more money than if Bill had consulted a lawyer in the first place!
We helped Sam solve a couple of problems. First, we figured out which of Bill's holograph wills was the copy and which was the original. Second, we tracked down an old acquaintance of Bill's who could identify his handwriting and vouch that Bill was competent when he wrote the will.
But the final, and biggest, problem had to do with the gifts in the will. Bill left several valuable items to friends, but many of those friends had moved or died years earlier. Bill did not identify where the assets should go if a beneficiary died or could not be found. Those gifts failed.
All his life, Bill had been determined to make a difference in the world by donating to various charitable organizations. In his will, he left a substantial amount to "charity" – but he didn't name the charity! That gift failed, too.
Bill never married and never had children. His only relatives were two cousins with whom he had no contact. Those two lucky people got all of Bill's estate. And they didn't even care much about Bill! How sad.
I wonder if Bill would really think it was worth saving his money on a will?
Heather Dixon will be part of a panel session about planning for the future at the virtual Care4u Family Conference on Saturday, October 16 from 9 am to 12:30 pm. Register here or call 204-943-6622 (Winnipeg) or 1-800-378-6699.

CEO Message:
How Are We Doing?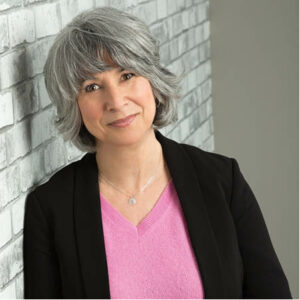 It's important that we continue to make sure our priorities reflect your priorities, so every few years we formally ask you to tell us what you think.
Here are some of the highlights from our recent survey of Manitobans:
• More than six in ten adults have or have had a close friend or family member with dementia.
• A further one in ten report that they know someone who likely has dementia, but has not been diagnosed.
• Alzheimer's disease and other forms of dementia were identified as one of your top four health-related priority areas, following closely behind cancer, mental health and heart disease.
A quarter of Manitoba adults surveyed report that they've had some form of contact with us – a 7% increase since 2018. We will continue working to improve awareness of the Society so that people know where to turn when help is needed.
People who have used our services speak to their value. Of this group, 91% agree that we provide a safe place to talk about issues, while 87% say the information they received was practical and relevant. As well, 86% of respondents agree that we do a good job of connecting families with help and support.
Our mission is to help people living with dementia. These survey results suggest that we are, although we know there are still too many families facing this on their own. We ask that you help us to help them by keeping the Alzheimer Society high on your radar as the go-to place for people with dementia and their families.
If you know someone who is worrying – if you are worrying – call us. We can talk you through the next steps.
If you work in health care, you can refer clients to us.
And if you can support our work by making a donation, please give now. People with dementia and their families need our support – more than ever before.
We're here to help.
New Community Program Lets Participants Hit the Trai

l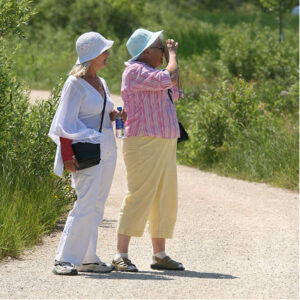 Get your walking shoes on – we're heading outside! "Tales Along the Trail" is the Society's newest dementia friendly community program, debuting this September at FortWhyte Alive. Participants living with early to moderate signs of dementia and their care partners will be able to explore everything a Manitoba autumn has to offer, with an experienced naturalist guiding them along their route.
"We believe that nature should be accessible to everyone – so when we talked with the Alzheimer Society about this new collaboration, we were excited to provide an opportunity for those living with dementia and their care partners to experience the calming effects of being outside," says Barret Miller, Tales Along the Trail naturalist and Tourism and Custom Programs Coordinator at FortWhyte Alive.
Miller is looking forward to seeing people connecting and learning together in the Tales Along the Trail program and hopes it can provide a reprieve for the care partners.
"While my team and I engage with the participants, I'm excited for the care partners to have a moment to relax and enjoy these simple moments alongside their family member."
Participants will enjoy a slower paced one-kilometre walk learning about different plants and animals that reside in the Manitoba prairie lands, as well as watch the geese take flight as they start their fall migration. At the end of the walk, everyone will be able to enjoy a coffee or tea with the group and have an opportunity to bake bannock or s'mores by a campfire.
"We saw a major need for more outdoor programming after launching our Assiniboine Park Zoo community program last fall, so we were very excited to expand the dementia friendly programs by partnering with FortWhyte Alive," says Kathy Diehl-Cyr, Community Programs Manager at the Alzheimer Society.
"Being able to have participants safely back together outside after a year of virtual programming will be a celebration in itself," she adds.
Note to Prospective Participants
This new program proved to be popular – it is already sold out! Please click here for updates and to learn more. We hope to plan more sessions at a later date. In the meantime, check out other our community programs listed below.
Discover. Explore. Get Involved.
Other unique programs offered by the Alzheimer Society and community partners are available this fall:
Art to Inspire (Winnipeg Art Gallery)
Now and Then: A Journey in Time (Manitoba Museum)
Journeys Through the Zoo (Assiniboine Park Zoo)
Minds in Motion (Alzheimer Society of Manitoba)
Click here for descriptions of these programs and for fall registration information.
Fall Minds in Motion® Program:
Opportunities for Volunteers and Participants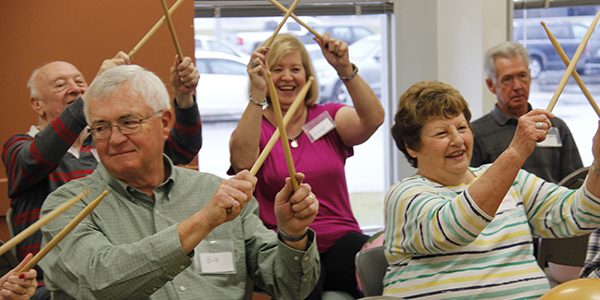 Our popular Minds in Motion program connects people living with early to moderate signs of dementia and their care partners through fitness, fun and friendship. Participants take part in a gentle chair fitness class followed by socially engaging activity and conversation.
This fall, we have opportunities for volunteer leaders, and we are also looking forward to seeing returning and new participants.
Volunteer Recruitment
Are you interested in learning more about what it is like to be a volunteer for the Minds in Motion program in your community? This virtual meeting will answer all of your questions. You will:
experience a mini program
learn about the duties
hear from a volunteer first hand about the program
Tune in on Thursday, September 9 from 10 to 11 am via  ZOOM (link will be provided). Click here to register and for more information about the role of Minds in Motion volunteers.
Welcome Returning and New Participants!
We anticipate lots of laughs and social interaction in our fall Minds in Motion sessions, which will start after Thanksgiving weekend. We are excited to offer these sessions both in-person (if COVID regulations permit) and online. Registration for online sessions opens on September 7. Click here to register.
For more information, contact mindsinmotion@alzheimer.mb.ca
Click here to find out more about what Minds in Motion is all about!
Online Education and Support Groups: We're Here for You!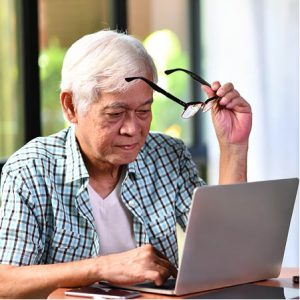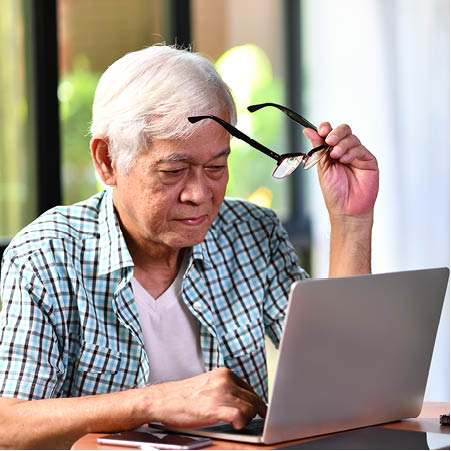 The Alzheimer Society offers virtual education programs and support groups, and there's something for everyone! Here's the best part – you can participate from the comfort of your own home, no matter where you live. All you need is a computer and a Wi-Fi connection!
ONLINE EDUCATION SESSIONS
Our online education sessions cover a wide range of topics – from the progression of dementia to legal and financial matters. The sessions are geared towards helping people with dementia and their caregivers be confident on their dementia journey. Here's what's coming up:
Living with Dementia First Steps: Part 1
Sponsored by Edison Properties
– the progression of dementia
– exercises to experience what dementia might feel like
Saturday, September 18, 10 to 11:45 am
Click here to register.
Understanding Responsive  Behaviour in Dementia
Sponsored by Edison Properties
Wednesday, September 29, 2 to 3 pm
Click here to register.
Living with Dementia First Steps: Part 2
Sponsored by Edison Properties
– legal and financial matters
– safety at home for persons with dementia and their care partners
Saturday, November 13, 10 to 11:45 am
Click here to register.
Living with Dementia First Steps: Part 3
Sponsored by Edison Properties
– home care and community resources
– advocating for the person with dementia
– care for yourself
Saturday, December 11, 10 to 11:45 am
Click here to register.
Travelling Safely with Dementia
Sponsored by Edison Properties
Wednesday, November 3, 2 to 3 pm
Click here to register.
Communication and Dementia: Detective Work and Improv Skills
Sponsored by Edison Properties
Wednesday, December 15, 2 to 3 pm
Click here to register.
VIRTUAL SUPPORT GROUPS
For Care Partners: A variety of days and times are available for those interested in joining a virtual support group for care partners. These groups help connect people with others living in a similar situation during these uncertain times. Click here to register for a date and time that suits your schedule.
Ambiguous Loss Support Group for Care Partners: Ambiguous loss is a type of loss felt when a person with dementia is still physically here, but may not be mentally or emotionally present in the same way as before. This support group is an eight-week program to help care partners navigate this type of loss.
NOTE: The current fall session is at capacity. However, interested participants can still reach out to be put on a waitlist for future sessions. For more information, please contact:
Samantha Holland
Interlake-Eastern Regional Coordinator
204-268-4752
alzne@alzheimer.mb.ca
For People with Dementia: We are holding virtual support groups to ensure continued access to support and information during the pandemic. These weekly groups for people with dementia provide participants an opportunity to:
Learn about living with dementia and its progression.
Share feelings and common experiences.
Exchange practical coping strategies.
Participate in discussions.
For more information about support groups for people with dementia, please contact:
Sarah Dueck
Client Support Coordinator
204-943-6622 ext. 213
sdueck@alzheimer.mb.ca

Caring During COVID-19 and Beyond
Sponsored by All Seniors Care
We're excited to invite you to our Dementia Care Professional Development Series! Sessions are geared towards health care staff and take place online monthly until March 2022.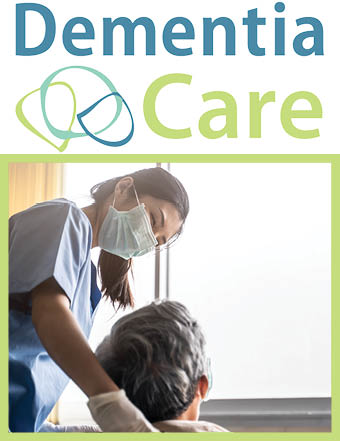 The next session takes place on Wednesday, September 8 from 2 to 3 pm. Called It's Time to Talk about Advance Care Planning, it features advance care planning experts who will discuss the importance of initiating and promoting advance care planning conversations.
Additional sessions will be offered monthly, focusing on hands-on/practical skills in providing day-to-day care, enhancing communication skills and many more best practices in dementia care. These sessions take place via Zoom.
Click here to register. The cost is only $20 and covers 11 sessions in this series, which started in May. If you miss any, you will have access to previous recordings.
Click here to review upcoming sessions and click here for speaker bios. Please mark your calendar and share with your colleagues. We look forward to seeing you!
Calling for Research Participants:


Finding Memories Through Music and Movement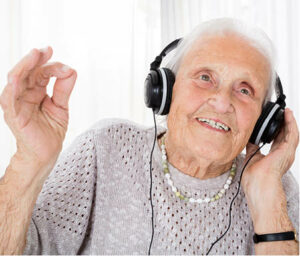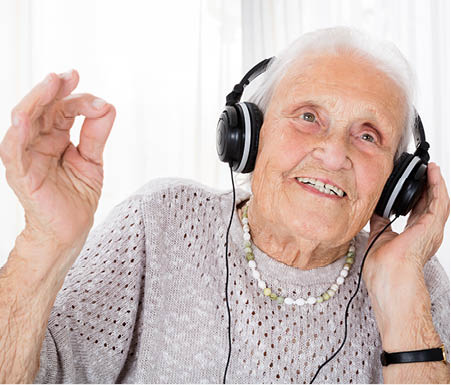 Do you like music? If so, you may be interested in becoming involved in a study taking place through the University of Manitoba. Researchers there are looking at the relationship between music and movement – they want to see if and how movement performance and anxiety change in people with mild to moderate dementia.
Click here for a poster containing more information about the study and how to become involved.
The principal investigator is Courtney Addison. She has personal experience with dementia, which spurred her interest in this project. Her research is supported by the Alzheimer Society of Manitoba through the Graduate Student Fellowship Award. Click here to read Courtney's story.
For more information, contact:
Courtney Addison
Faculty of Kinesiology & Recreation Management
Perceptual Motor Integration Lab
Rm 234, Investors Group Athletic Centre
University of Manitoba
(204) 480-1487
addisonc@myumanitoba.ca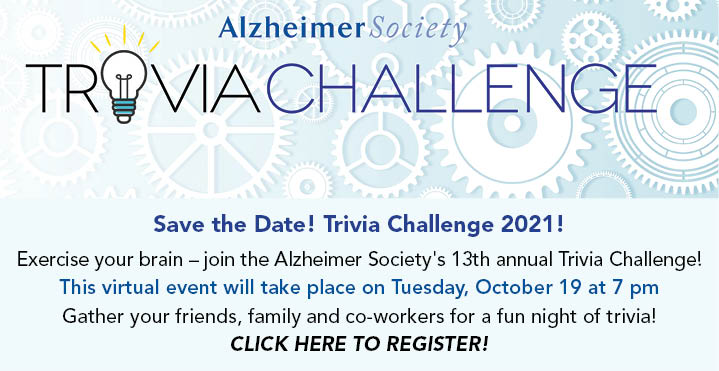 The Winnipeg 10 & 10 Run is Back Online!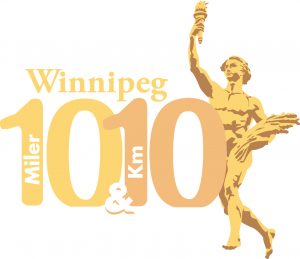 Run or walk anywhere, anytime between September 10 and October 4, 2021. Whether you're a casual runner/walker or an elite athlete, this event has something for everyone and is part of the Manitoba Runners' Association Classic Race Series and Celebration Series.  The event offers 5 km, 10 km, 10 mile and 30 km distances.
Register, donate or pledge an athlete today at events.runningroom.com
Virtual Entry – $40 includes a finishers medal and a technical long sleeve t-shirt.
A portion of funds raised goes to the Alzheimer Society of Manitoba.
For more information please contact Chris Walton. 
Remember. You Are Not Alone.
We are here to help you and your family through these difficult times. You can reach a comforting ear by phone or get a quick response by email. Call us at 204-943-6622 (Winnipeg), 1-800-378-6699 (toll free in Manitoba) or email alzmb@alzheimer.mb.ca