In This Issue
Double Your Donation this Holiday Season!
Planning for the Holidays
Participating in the Community: It's Everyone's Right
Brain Researcher Receives Funding from Alzheimer Society
Managing a Tough Situation: Helping with Personal Care
Dementia Care Professional Development Series; Coming Up – Asphasia
Discover. Explore. Get Involved.
2022 Winter Education Calendar Now Available!
Connecting Through Virtual Support Groups
The 2022 Gala is a Go!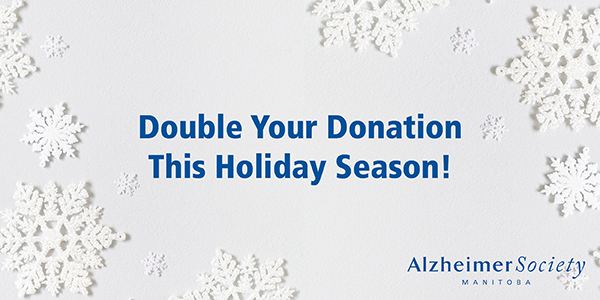 Matching Gift Means NOW is the Perfect Time to Give!
If you are considering making a gift to the Alzheimer Society, now is the perfect time to give! That's because December marks our month-long matching gift campaign.
What makes this campaign enticing is that your gift will be matched through the generosity of four friends of the Society, who have provided a total of $35,000 in matching funds. That means if you give by December 31, your gift will double: $20 becomes $40, $50 becomes $100 and $500 becomes $1,000!
David Greenwood is one of the matching donors. "The reason I give to the Society is because I know the feeling of being lost when someone you love – in my case, my mother – has dementia. You just don't know what to do," he says. "I hope my donation helps others to obtain the support they need when they find themselves in the situation I was in many years ago."
Like David, fellow donors Neil Carlson, Elden Wittmier and one anonymous individual, were motivated to provide their matching gift because they all know, through personal experience, the importance of the Society's services.
By giving today or any time throughout the month of December, you will help our matching donors to double their support to the Society.

Planning for the Holidays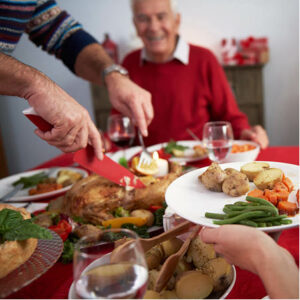 With the holiday season upon us, families are starting to plan their celebrations. And what a difference from last year! In December 2020, we were deep in pandemic lockdown and nobody was vaccinated. Strict public health rules prevented people from gathering, so Zoom meetings, phone calls and front door gift drops became the norm.
We can rest a little easier this year, but there is still a lot to consider, especially for families who are caring for a person with dementia.
"Most people are cautiously optimistic about holding face-to-face gatherings," says Lynda Mandzuk, a client support coordinator at the Alzheimer Society. "And while get-togethers can occur this year, it is still wise to take some precautions."
Gatherings in Homes
For those hoping to hold a gathering in their home, checking current health regulations is a must – and these can change at the drop of a hat. At the time of publication of this eNews, it was allowable for fully immunized people to gather together in a home without capacity limits, along with children who are not eligible for the vaccine.
On the flip side, if an unvaccinated person (who is eligible to be vaccinated) is present in the home – even if they live there – guests from only one other household are allowed.
"I think it's important to remember that people with dementia – even if they are vaccinated – may be more susceptible to a break-through Covid infection, depending on their age and other health conditions," explains Lynda. "So, following Covid protocols in your home should still be considered."
That includes keeping the gathering small, wearing masks (if any members of the group are unvaccinated) and ensuring that sanitizing supplies are available.
Gatherings in Health Care Facilities
Many family members will be visiting someone who lives in a care home or long-term care facility this holiday season. To avoid being turned away at the door, visitors need to enquire about the rules in place at the facility. Is proof of vaccination required? How many visitors are allowed at one time? Do you have to stay in the person's room? Do you need to wear a mask during your visit? There is also the possibility that a Covid outbreak could occur, and the facility might have to close its doors to visitors.
Regardless of how, when and where you are able to get together with your family or friend with dementia, Lynda has some tips about making the gathering as stress-free as possible.
She suggests talking about traditions of the past, which can be vivid for folks with dementia. Also, having some simple games available, photo albums to pour over or holiday music to listen to are all great ways to focus attention and stimulate memories.
But most of all, try to make the occasion meaningful. Says Lynda, "This is a special season, and while it's necessary to adapt to these times, the most important thing is to enjoy each other's company."
For information on public health regulations, click here to go to the Pandemic Response System page of the Province of Manitoba website.

Participating in the Community:
It's Everyone's Right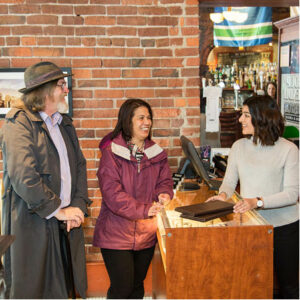 "The grocery store is a challenge because they make us weave through the jungle of groceries."
This comment, spoken by a person with dementia, is the tip of the iceberg when it comes to the difficulties encountered as they try to navigate in public places.
It is realities like this that prompted the development of an initiative called Dementia-Friendly Canada, a partnership between Alzheimer Societies across the country. The project's purpose is to foster the creation of communities where people with dementia, their families and care partners feel included and supported.
Through the initiative's online course, Building Dementia-Friendly Communities, those working in several targeted sectors learn about the challenges faced by people affected by dementia, along with actions that can be taken to make public places inclusive.
"The course gets participants thinking about things like accessibility of both the physical and social environments, as well as how to communicate with someone with dementia," says Jennifer Vicente-Licardo, Alzheimer Society of Manitoba's Education Manager.
For example, there are a number of things retail stores can do to reduce confusion that may be experienced by a person with dementia. Products can be presented in a logical fashion instead of using a mish mash of displays. Signage can be simplified. Steps can be taken to decrease noise to attain a calmer ambiance.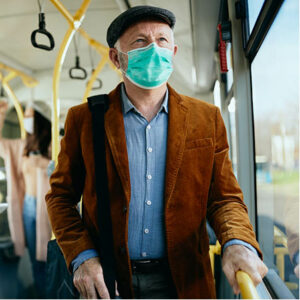 Course participants develop an understanding of the need to slow down during interactions with someone with dementia. For instance, the ability of bus drivers to patiently provide directions can make the difference between a person staying at home or having the confidence to go on outings.
Jennifer explains that the 75-minute online course – which is free and self-paced – is designed for the recreation, library, retail, restaurant and public transportation sectors. While these areas were identified as particularly important by "lived experience" focus groups during course development, the concepts are applicable to all sectors of society.
The training makes it possible for local individuals, businesses and organizations to make a real and important difference for the people affected by dementia with whom they interact on a daily basis.
"It's all about reducing barriers that prevent participation in society," says Jennifer. "The whole idea is getting people on the same page by using language and strategies that will support people with dementia as they are out and about in their communities."
To sign up for the Building Dementia-Friendly Communities online course, click here.
For more information about this course, contact Jennifer Vicente-Licardo at alzeducation@alzheimer.mb.ca or click here for information on our website.
You can also reach out to Jennifer to learn about dementia-friendly community sessions offered to organizations on an individual basis, both in-person and online, by the Alzheimer Society of Manitoba.
The Dementia-Friendly Canada project is funded by the Government of Canada through the Public Health Agency of Canada as part of the work being done to address the National Dementia Strategy.

Brain Researcher Receives Funding from the Alzheimer Society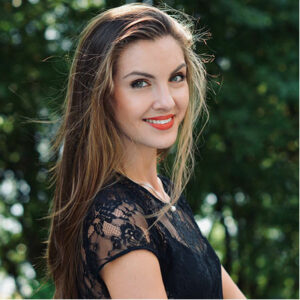 Olya Myhalatyuk grew up in a family of physicians in western Ukraine, so it's no surprise she chose to go to medical school.
Her experiences during rotations throughout her schooling, and then residency in neurology in Ukraine, made her realize how many individuals and their families are affected by Alzheimer's disease and other forms of dementia. She saw how families struggle as they watch the progression of the disease in someone close to them.
She had made friends with Winnipeg students in the international faculty at her university in Ukraine, and she was motivated to come to Winnipeg to do her research. She arrived in 2019 and is now working on her masters in the department of Pharmacology and Therapeutics at the University of Manitoba.
"I realized that there's not much medicine available to help or prevent dementia," says Olya. "That's when I decided to come to Canada to do research and learn more. Here, the field of medicine and research is well funded and advanced."
Olya's research is supported through the Alzheimer Society of Manitoba's Graduate Student Fellowship program, which is valued at $4,000. The focus of her investigation is the relationship between the three hallmarks of Alzheimer's disease: the accumulation of amyloid beta protein, neurofibrillary tangles and neuroinflammation in the brain. She wants to find out what role microglia plays in the pathogenesis of the disease.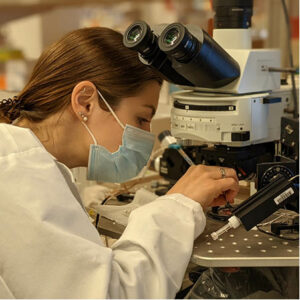 Microglia are resident immune cells in the central nervous system that have a primary role of surveying and protecting the brain environment from pathogens. However, in certain conditions, such as stroke or Alzheimer's disease, microglia can get activated and switch their beneficiary functions to detrimental ones.
"We will look at how the amyloid beta protein, known as AB plaque, can trigger inflammatory processes in microglia through activation of N-methyl-D-aspartate (NMDA) receptors in the brain, which can cause microglia to lose their protective role," Olya explains. "That can lead to disruption of connections between neurons, contribute to the neuronal damage and exacerbate the progression of the disease."
Olya says she loves Winnipeg and its culture and is happy to do her research here. She doesn't exclude the possibility of returning to Ukraine some day, but she hopes her research will have a profound impact on the treatment of Alzheimer's disease around the world.
Managing a Tough Situation:


Helping with Personal Care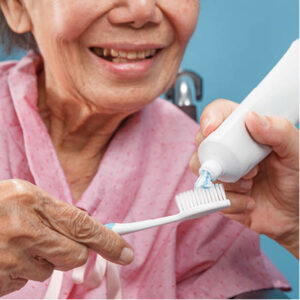 Encountering tough situations when caring for a person with dementia is not unusual, but it can be challenging.
In this three-part series we have covered managing disinhibited behaviours, as well as dealing with toileting situations. In this third and final instalment, we'll look at what to do when the person with dementia refuses help with personal care – such as bathing and dressing – from family members and home care staff.
Why might personal care issues become a concern?
As dementia affects a person's cognitive abilities, the person may forget the hygiene habits that were once second nature.
Functional abilities may be lost, preventing the person from physically carrying out activities of daily living. For example, the person may not have the coordination to successfully brush their teeth or take a shower.
Changes in personality, mood and behaviour can cause the person to be unpredictable in their reactions to someone trying to assist them. They may feel embarrassed, humiliated or disoriented.
What tips can a care partner use to help make personal care easier?
Learn about the person's preferences and habits so you can maintain a routine that is familiar. For example, does the person prefer showers over baths? Do they like to use mouthwash after brushing their teeth?
Using short sentences, explain what you are about to help the person with before starting to do it. Use visual cues whenever possible i.e. comb your own hair, and then hand the comb to them.
Let the person be as independent as possible, helping only with the steps they're having trouble with, such as adjusting the water temperature or loading toothpaste onto the toothbrush.
Keep things simple. For example, avoid clutter in the bathroom, employ basic hairstyles, have clothing available that is easy to get on and off, and separate clean from soiled clothes.
Re-approach the person at a different time – even the next day – if the person does not want to participate at that moment. Or try an alternative, such as a sponge bath instead of a full bath.
If possible, equip the bathroom with safety devices, such as handrails, ramps or specially designed bathtubs.
Above all, be aware that taking care of a person's hygiene can make the person feel vulnerable, scared and confused. It's up to you to be patient, gentle and respectful. And don't forget to use humour, when appropriate, to lighten the situation.
For more tips and strategies that can be used to help with personal care, call our staff at 1-800-378-6699. Visit our website at alzheimer.mb.ca
Dementia Care Professional Development Series
Sponsored by All Seniors Care

Our Dementia Care Professional Development Series offers information and knowledge specifically for health care staff who are providing care as part of their work. Sessions take place online monthly until March 2022. Here's what's coming in January.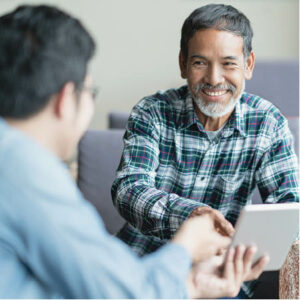 What: Aphasia, Dementia and Communication
When:  Tuesday, January 25 from 10:30 to 11:30 am
Aphasia is a type of language impairment that can occur in people with dementia. Program clinicians from the Westman Aphasia Inc. will dig into the topic, including its connection with dementia. They'll talk about the neurology and impact of aphasia, and will offer resources to help care providers assist an adult with this condition.
These sessions are offered via Zoom.
Click here to register. The cost is only $20 and covers 11 sessions in this series, which started in May. If you miss any, you will have access to previous recordings.
Click here to review upcoming sessions taking place in February and March, and click here for speaker bios. Please mark your calendar and share with your colleagues. We look forward to seeing you!
Dementia Care Professional Series Sponsored by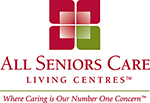 Discover. Explore. Get Involved.
The Alzheimer Society partners with community organizations to provide programs for people with dementia and their care partners. These programs, which are welcoming and inclusive, take place in community facilities.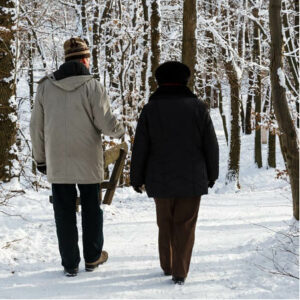 Unique programs offered in Winter 2022 include:
Tales Along the Trail (Fort Whyte Alive) – An exciting new outdoor program is taking place in January and February! Click here for information.
Minds in Motion (Alzheimer Society of Manitoba) – Click here for dates and times for both in-person and Zoom sessions. For more information, contact mindsinmotion@alzheimer.mb.ca
2022 Winter Education Calendar is Now Available!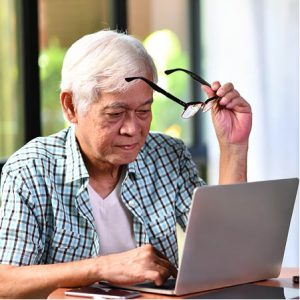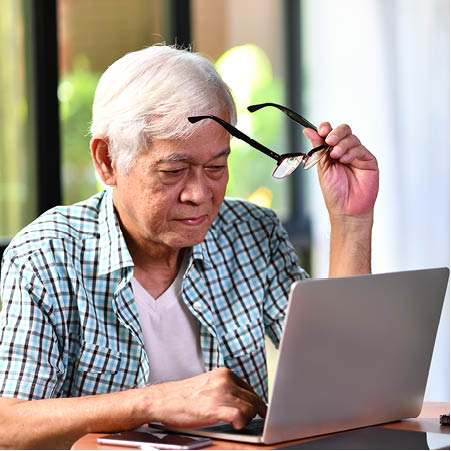 The 2022 Winter Education Calendar is loaded with sessions that cover a variety of topics to help you on your dementia journey. Sessions are offered via Zoom.
To check out the available seminars and to register, visit our Education page at the link below!
2022 Winter Education Programs
Online Family Education Sponsored by

Connecting Through Support Groups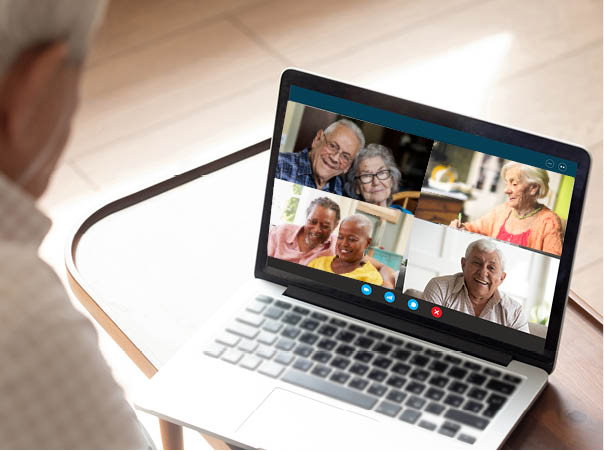 Several support groups are available at the Alzheimer Society of Manitoba. Check below to see which one best fits your needs.
For Care Partners: A variety of days and times are scheduled for those interested in joining a virtual or in-person support group for care partners. These groups help connect people with others living in a similar situation during these uncertain times. Click here to register for a date and time that suits your schedule.
Ambiguous Loss Support Group for Care Partners: Ambiguous loss is a type of loss felt when a person with dementia is still physically here, but may not be mentally or emotionally present in the same way as before. This specialized support group is an eight-week program to help care partners navigate this type of loss.
NOTE: For information about upcoming winter sessions, please contact your local office. Contact information can be found here.
For People with Dementia: We are holding virtual support groups to ensure continued access to support and information during the pandemic. These weekly groups for people with dementia provide participants an opportunity to:
Learn about living with dementia and its progression.
Share feelings and common experiences.
Exchange practical coping strategies.
Participate in discussions.
For more information about support groups for people with dementia, please contact:
Sarah Dueck
Client Support Coordinator
204-943-6622 ext. 213
sdueck@alzheimer.mb.ca
2022 Gala is a Go!
Don't miss the 2022 Alzheimer Society Gala! Guests can celebrate the theme, "Under the Big Top," as they come together in support of the Alzheimer Society of Manitoba.
Thursday, February 10, 2022, 6 pm
RBC Convention Centre
Four Course Meal • Entertainment • Live & Silent Auctions
TICKETS ARE ON SALE NOW!
Contact Allison Woodward at awoodward@alzheimer.mb.ca or 204-943-6622.
EVENT SPONSORS

Remember. You Are Not Alone.
We are here to help you and your family through these difficult times. You can reach a comforting ear by phone or get a quick response by email. Call us at 204-943-6622 (Winnipeg), 1-800-378-6699 (toll free in Manitoba) or email alzmb@alzheimer.mb.ca